​​Divine Change, As Apostle Suleman Blesses Spain; Lagos, New York Next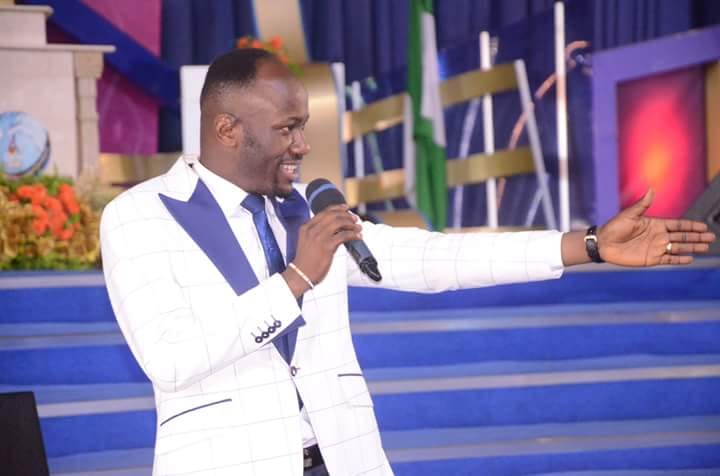 "Christians have no reason to be scared of 'ember' months", servant of God, Apostle Suleman had cheered his eager audience at Sala Museo De Artista, venue of the 2018 Spain edition of The Supernatural crusade which held between Tuesday 25th and Wednesday 26th of September in Valencia.
Despite the widely held and even promoted notion that the last months of the year connote danger with all kinds of negative significances, the 'Oracle of God' waives that the 'ember months' phenomenon is just one of those myths handed down by man to mankind. Thus, he prayed; "anyone marked for death these 'ember months' that start with September, I stand as the Oracle of God to make a public declaration; you are preserved, your family is preserved and all that concerns you are preserved in Jesus Mighty Name. If you think you have seen God's blessings, just wait till October because God has prepared a shocking and mouth opening miracle for you. The so-called Ember Months are your moments of level zero to level hero. Even the devil can't stop your lifting."
Calming further any worry his congregation might be nursing, Apostle Suleman assures that as long as God be with man, nobody, no evil or institution will ever successfully work against him. "That's why I walk into anywhere, any day, month or year with assurance of my safety, knowing that nothing can happen to me as long as God protects me," the firebrand preacher states with a tone of faith.
Preaching, the servant of God affirmed that, the strength of prayer is the depth of the Word of God, adding that, you don't know prayer until you know the Word. "You cannot tie a request to a scripture, and not see a future. Brethren, if you must see answers, you must be deep in prayer and the Word." Praying for the country while adorning the Spanish flag, Apostle Suleman thus demanded that Spain be guaranteed Kingdom deliverance from evil onslaughts, and be divinely protected.
In the two-day Spain mission that has now come to be known by participants as 'Gospel of Change' given its positive fallouts, the testimonies were amazing; from couples who were blessed beyond imagination, successful battles against afflictions, physical and financial transformations, complete life restoration, while every other seemingly impossible was made possible by prayer and special anointing. At the end of the soul-inspiring crusade where many received supernatural deliverance, upliftment and supernatural prosperity, it was all songs of praise for Apostle Suleman for coming to Spain based on the amazing change of names and stories experienced by the participants.
y,
Meanwhile, The Supernatural train moves next to Lagos between the 27th and 28th, 2018, at Field 1, Police College, Ikeja; next to New York between November 20thand 21st , 2018 at New Covenant Dominion Cathedral, Boston Road, Bronx. The Uganda edition holds between the 23rd and 24th of November, 2018 at the Multipurpose Hall Lugog, Uma Show Ground, Kampala.
Apostle Suleman's Ministry Opens Multi-Business Complex in Abuja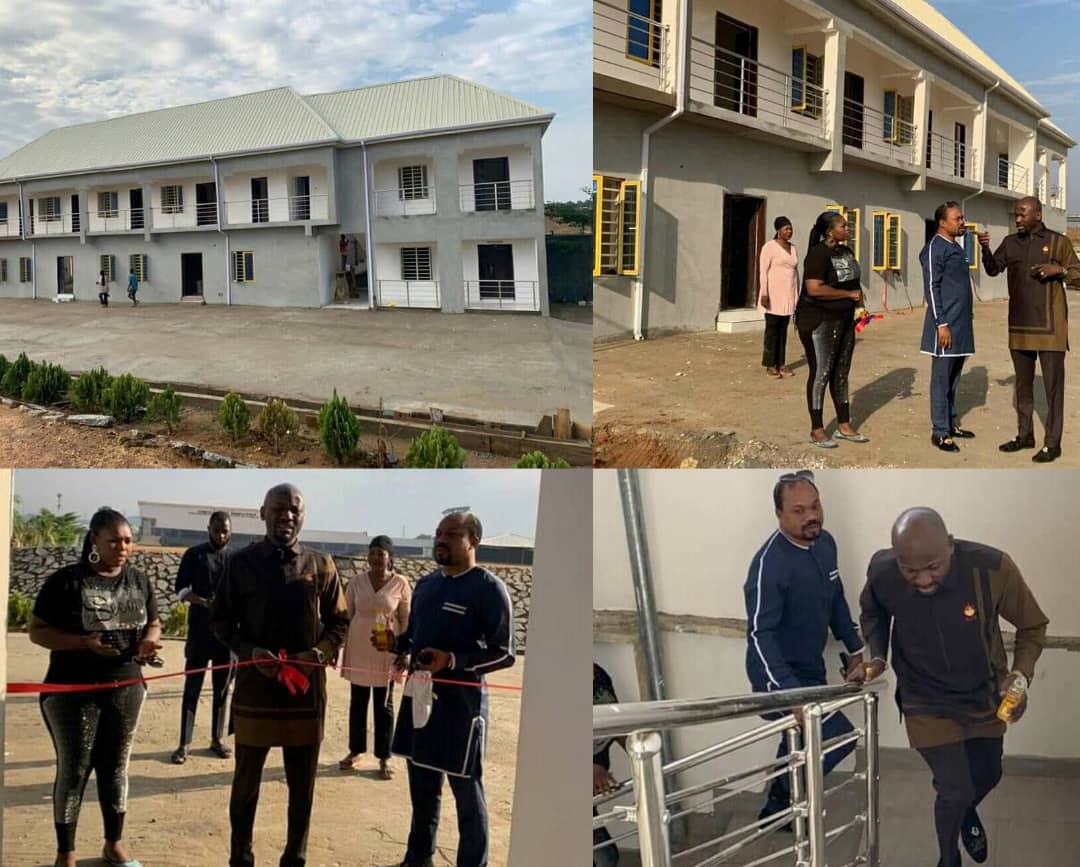 Apostle Suleman's Ministry Opens Multi-Business Complex in Abuja
One of Nigeria's leading Christian worship centres, Omega Fire Ministries, has opened a business complex in the heart of Abuja, the Federal Capital Territory. According to church's sources, it is part of the OFM's initiatives to expand for more financial stability through alternative sources of income.
The business arena which was declared open by the General Overseer of OFM, Apostle Johnson Suleman, on Wednesday 8th of March, 2023, is a testament to the Ministry's ingenuity and thinking outside of the box when in generating more incomes to further the kingdom of God.
The Church of God does not need to rely on offering and tithes to accomplish the purposes for which God established it, a source notes, adding that, with other alternative sources of income, the Church can create more predictability and security in its budget.
The new complex, we were informed, consists of relevant facilities, such as driveways, parking spaces and walkways that afford visitors the comfort of a unique and convenient shopping experience, moving between different departments, shops and units.
Primate Ayodele Builds Houses For 20 Widows, Orphans, Empowers Youths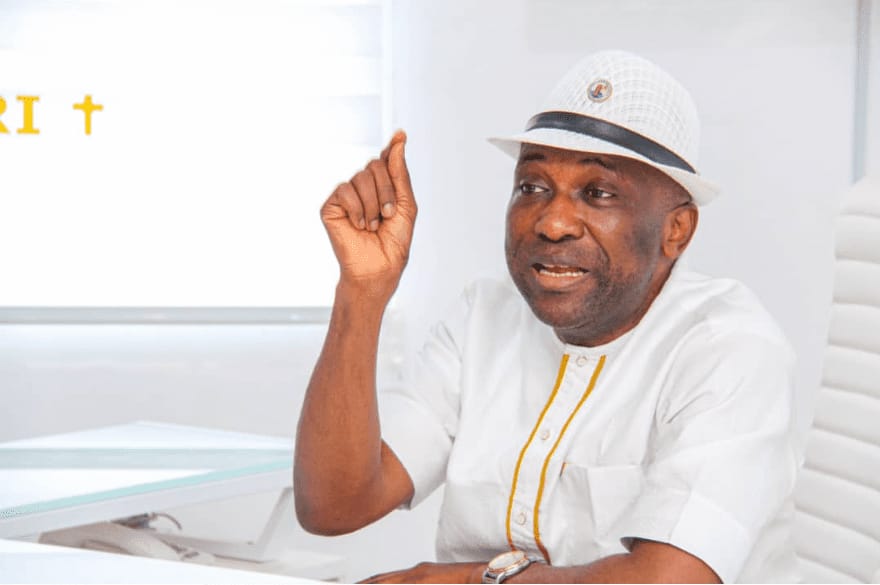 Primate Ayodele Builds Houses For 20 Widows, Orphans, Empowers Youths
The Leader Of INRI Evangelical Spiritual Church,  Primate Elijah Ayodele has  built houses for twenty widows and orphans in his church.
In the same vein, He empowered more than 70 Youths drawn from the Christian and Muslim communities in Lagos state.
The prophet explained in a statement signed by his media aide, Osho Oluwatosin that the widows, orphans and the less privileged are dear to his heart and the building is just another testament of his love towards them.
He made it known that his decision to build a beautiful edifice for them is in line with the word of God that preaches catering for the widows and orphans (James 1:27).
''Catering for the widows and orphans is something I find so much joy in doing, I love them so much and these houses built for them is just a proof of love towards them. The word of God in James 1:27 explained that caring for the orphans and widows is a pure and undefiled religion before God the father; that's exactly what I have done; Listening to the instructions of God.''
While speaking on his empowerment for the youths, Primate Ayodele stated that many of them have been forced to go into illegal activities due to the situation of the economy even though it's against their wish. He stated that his reason behind the empowerment for the youths is to contribute his quota to their developments because they are the future of the nation.
''The situation of this country has forced some of our youths to go into illegal activities against their wishes. They have gotten involved in drug abuse, internet fraud, and some go into money rituals just to earn their daily living. The rate of unemployment in the country is really high, they have nothing to engage themselves in other than these illegal activities. Therefore, in my own way of eradicating these problems, I thought of empowering them with financial support and skills. They are not just youths in my church, they are youths in the community including Christians and Muslims''.
Primate Ayodele is known for his many philanthropic activities for the downtrodden in the society. Through his foundation, INRI widows' foundation, he has reached out to more than 15,000 widows in Lagos communities. Just recently, He kicked off ''17 days of appreciation and philanthropic activities'' which was to reach out to the needy in the society.
During this programme, He gave out 15 vehicles including five cars, five mini-buses, five tricycles, financial empowerment, GCE and WAEC forms, others to members of his church and community.
Don't crucify Tinubu, there's no perfect election in anywhere in the world- Prophet Ikuru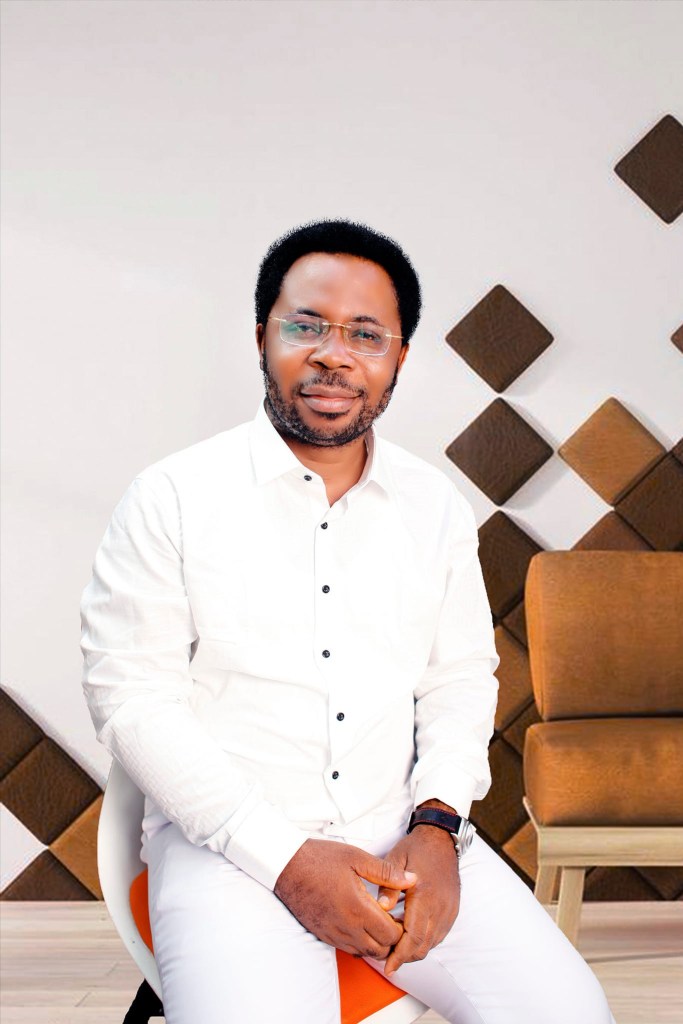 Don't crucify Tinubu, there's no perfect election in anywhere in the world- Prophet Ikuru.
By Collins Nkwocha
Prophet Godwin Ikuru, the founder of Jehovah Eye Salvation Ministry and a member of APC presidential campaign council has beckoned on Nigerians and the opposition parties to embrace peace in order to advance the Nigerian nation .
Speaking to newsmen at Radinson Blu hotel in Lagos, the cleric maintained that elections will always have issues, even in advanced and purely democratic states.
He said "you don't need to crucify Tinubu for winning the election, Nigeria has never had any election that was void of controversies, even in America, Donald Trump had issues with the election, he still believes that he won the election,to be very sincere, there's no perfect election anywhere in the world, let's forget the grievances of the election and work together towards building a peaceful and economically stable nation".
He also enunciated that nothing happens without God's approval, thus, he believes that Tinubu's victory is divine, he said "Tinubu is God's perfect choice for Nigeria, he will rescue the nation and transform Nigeria, he did it as the governor of Lagos state, he will do it again as the president of Nigeria".
He believes that the Lagos state governor, Babajide Sanwo -Olu deserves a second term in office. He said, "I want to encourage the lovely people of Lagos State to vote for Sanwo -Olu, he has done well and deserves a second term in office".