2021 Nigeria Fintech Week: VBank Leads Discourse On Innovative Payment Systems
2021 Nigeria Fintech Week: VBank Leads Discourse On Innovative Payment Systems
As fintech companies proffer financial solutions to the needs of many Nigerians, foremost digital bank, VBank is taking the lead to drive discussions on changing the perception of people regarding their relationship with their bank.
The leading bank took up the baton during a panel session at the just concluded Nigeria Fintech Week held in Lagos between October 25 and 29, 2021. The session deliberated on the topic; "Disruption Disrupted' and how the Covid-19 pandemic disrupted business activities for tech companies around the world including fintech.
Representing VBank at the session, Senior Product Manager, VBank; Ebere Ahaotu urged participants to embrace new technology and maintained that,
"The future belongs to fintech who can remain agile while continuously exploring and adopting innovative, new ways of doing things. These are the businesses that will thrive in the face of disruptions".
The VBank sponsored Nigeria Fintech Week brought together over one million participants from multiple locations in and out of Nigeria.
Commenting on the event, Managing Director, VFD Microfinance Bank, Gbenga Omolokun, reiterated the need for stakeholders to collaborate while deepening financial services utilization and inclusion.
''There is a need to focus on strengthening collaboration to ensure fintech adoption, deepen financial service utilization and inclusion. We need to build a fintech roadmap for the country and make sure technology plays an active role in financial inclusion for many unbanked Nigerians", Omolokun said.
Launched on March 25, 2020, VBank is a next-generation bank powered by VFD Microfinance Bank. The digital bank has onboarded over 250,000 individuals and businesses and processed transactions worth billions on its mobile banking platform across Nigeria. VBank can be accessed all over the world on iOS and Android devices.
Lagos Task Force dislodges Ikorodu roadside traders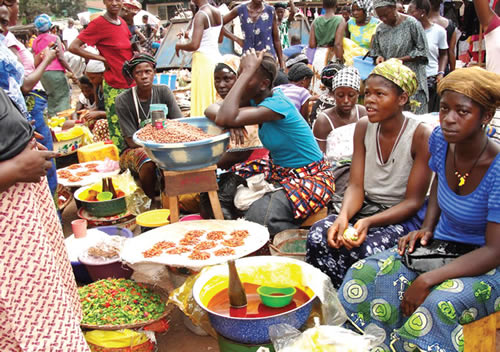 Lagos Task Force dislodges Ikorodu roadside traders
In its continuous efforts to rid the state of the menace of street trading, operatives of the Lagos Environmental Sanitation Corps and the Kick Against Indiscipline, on Tuesday, dislodged roadside traders around Aunty Kenny in the Agric area of Ikorodu.
A statement by the Lagos State Ministry of the Environment and Water Resources said the dislodgement was part of measures to sustain zero tolerance for street trading in the state.
It read, "Operatives from the LAGESC/KAI on Tuesday dislodged recalcitrant street traders on the kerb at Aunty Kenny Agric on lkorodu Road as part of measures to sustain the zero tolerance for street trading."
Similar enforcements were carried out on Monday at Oshodi-Mushin Road, Ojuelegba Road, Yaba-Muritala Muhammed Way, Oyingbo under the newly constructed bridge, inner and outer Marina-CMS, Victoria lsland and Lekki areas of the state, following directives of the Commissioner in the ministry, Tokunbo Wahab.
According to a statement, many of the defaulters were arrested in the course of enforcement and taken to the LAGESC/KAI headquarters where they were handed over to the appropriate section for interrogation and prosecution.
The commissioner also gave directives to operatives of LAGESC/KAI and other related agencies to sustain the dislodgment and ensure that the traders do not return to the areas
@Punchng
FirstBank UK Adopts Bloomberg TOMS to Optimize Fixed Income Workflow
FirstBank UK Adopts Bloomberg TOMS to Optimize Fixed Income Workflow
London, 28 November 2023 — Bloomberg announced today that FirstBank UK Limited (FirstBank UK), the UK subsidiary of First Bank Nigeria Limited, the premier West African bank, has adopted Bloomberg's Trade Order Management System (TOMS). By integrating TOMS into its workflow, FirstBank UK will have access to a comprehensive suite of data and analytics, communications, as well as order and execution management solutions, enabling it to streamline its fixed income bonds business.
FirstBank UK is a niche market-maker to its customers in Africa. The business provides market liquidity in cash bonds, primarily in Nigerian, Angolan, Egyptian and Ghanaian Eurobonds to manage risk and optimize its inventory. Thanks to Bloomberg's coverage, TOMS enables the trading desk of FirstBank UK to support its client base and to monitor its positions, profit and loss (P&L) and Risks.
"By integrating with our existing systems, Bloomberg TOMS provides FirstBank UK with a complete end-to-end trading workflow covering African bonds in most of our home markets," said Olukorede Adenowo, CEO-designate at FirstBank UK." The solution enables us to focus on expanding our footprint in the African Fixed Income landscape and deliver a first-in-kind service to our customers in Africa."
"We are pleased to help FirstBank UK enhance operational efficiency across its enterprise with our award-winning sell-side order management solution TOMS," said Lisa Bravo, Global Head of Sell-Side OMS at Bloomberg. "TOMS empowers firms to create a seamless workflow from their front and middle-office, through to their operations and enterprise applications, while concurrently delivering their front office users with real-time execution, risk and P&L analytics."
FirstBank UK has further digitized its order management workflow by offering clients access to liquidity on its own Eurobond Single-Dealer Platform. The application has been integrated with Bloomberg TOMS to centralize both order handling and aggregated custom analytics and liquidity tools within a single interface, to be hosted and connected to multiple trading venues. "The integration of TOMS with our custom-built electronic trading platform, allows our customers real-time access to liquidity in our markets, something unique to the majority of our customers," said Robert Hagenaars, Head of Markets at FirstBank UK.
For additional information about Bloomberg's sell-side solutions, please click here.
About Bloomberg
Bloomberg is a global leader in business and financial information, delivering trusted data, news, and insights that bring transparency, efficiency, and fairness to markets. The company helps connect influential communities across the global financial ecosystem via reliable technology solutions that enable our customers to make more informed decisions and foster better collaboration. For more information, visit Bloomberg.com/company or request a demo.
Overcoming Property Ownership Fears with Adron Homes: Your Pathway to Affordable Real Estate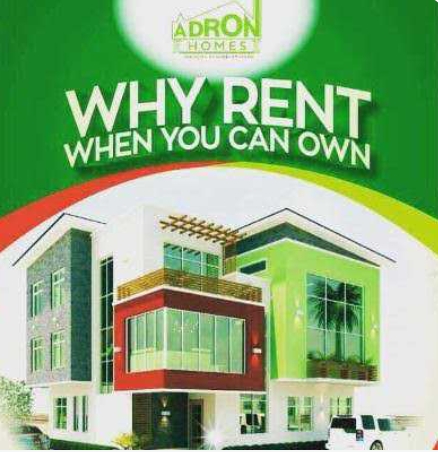 Overcoming Property Ownership Fears with Adron Homes: Your Pathway to Affordable Real Estate
Embarking on the journey to becoming a property owner can be a daunting ambition. The fears of finding reliable, secure, and affordable real estate, coupled with the worry of paying a hefty lump sum and potentially missing out on your dream home, often hold people back. However, fear not! We at Adron Homes; are strategically positioned to provide solutions to these common concerns, ensuring that your path to homeownership is smooth, secure, and affordable.
Many individuals hesitate to invest in property due to financial concerns, worried about the burden of a large upfront payment. We understand the financial concerns associated with property acquisition, hence our affordable payment plans which are designed to ease this burden, making your dream property within reach without compromising your financial stability.

We understand that the real estate market can be unpredictable, causing concerns about the reliability and security of your investment. With over Eleven years of impact in the real estate industry, we at Adron Homes take pride in our reputation for reliability and security. With a diverse portfolio of estate locations across the country, we assure you that each property is carefully planned and developed to meet the highest standards. Your investment with us is backed by a track record of excellence, void of land disputes, land grabbers popularly known as Omo Oniles, encumbrances, and improper documentation.
Afraid of missing out on your preferred property or location due to the competitive nature of the real estate market? "We have got you covered!" Our extensive range of estate locations ensures that regardless of background, class, or occupation, everyone has options that cater to their dream. Whether you envision a home in the bustling city or a serene suburban retreat, Adron Homes has a property for you. With locations in Ibeju-Lekki, Epe, Badagry, Ede Osun, Ado Ekiti, Shimawa, Atan-Ota, Ikorodu, Shagamu, Papalanto, Ijebu Ode, Abeokuta, Ibadan, Abuja, Nasarawa, Jos and Niger, you're sure to find the perfect place to buy land.
We understand that the intricacies of the real estate process can be overwhelming, sometimes leading to uncertainty. We recognize that the real estate journey can be complex, especially for first-time buyers. Our dedicated team of realtors is committed to guiding you through every step. Whether you prefer reaching out via social media platforms or a direct call via the contact numbers on our website, Adron Homes ensures personalized assistance, making the process transparent and accessible.
With our Lemon Friday Promo, it's time to face your fears and take that step toward homeownership with confidence. Adron Homes is your trusted partner in making property dreams a reality. Don't let fears hold you back – enjoy 30%, 40%, and 50% discounts on any of our landed properties across the country with 36 months, 24 months, and 12 months payment plans respectively.
Becoming a property owner is a significant milestone, and Adron Homes understands the fears that may accompany this journey. Through affordable payment plans, diverse locations, property options, and unwavering reliability, we are daily driven to alleviate these concerns. Trust us at Adron Homes to be your partner in turning the dream of homeownership into a seamless and enjoyable reality.