2023: Abiodun unveils campaign council, secretariat in Ogun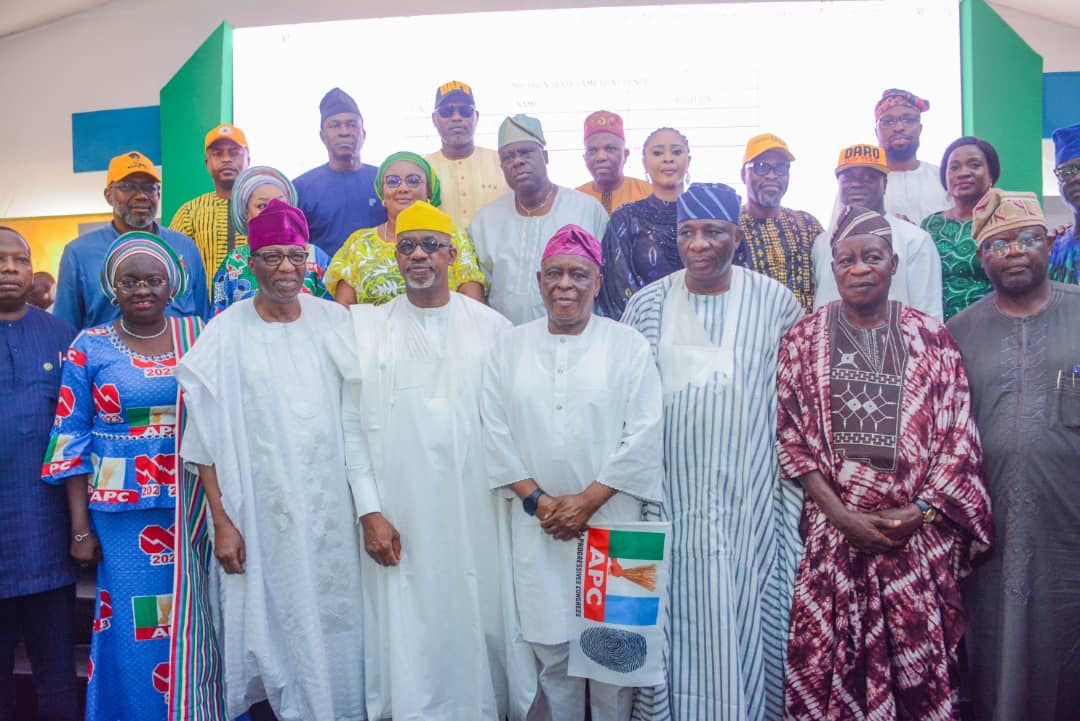 2023: Abiodun unveils campaign council, secretariat in Ogun
…promises issue based campaigns
Sahara Weekly Reports That The Ogun State governor, Dapo Abiodun, has unveiled the campaign Council for the 2023 elections, with a promise that his campaign will be constructive and issue based.
Speaking at the unveiling of the Council and the commissioning of the State Campaign Secretariat at Oke-Mosan, Abeokuta, on Saturday, Abiodun said his administration has in the last three and a half years embarked on people's oriented projects, saying his second term campaign would focus on how to deliver dividends of democracy to the people.
"We must engage in constructive and issue based campaign in line with the provisions of the electoral and rule of engagements. We have done more than enough projects to ease our campaign while we promiseto do more for the benefits of the people of Ogun State if voted into power again.
"As we proceed to meet our people to seek their votes in this campaign for all our candidates in the state, let me assure you all that our administration will remain unwaveringly committed to the equitable development of our state and the implementation of people oriented and purposeful infrastructure, in line with our policy of inclusiveness and good governance", he said.
The governor noted that his government was pro-active by lowering the political temperature in the state by being tolerant and respectful of the activities of all political parties in Ogun.
"We have continued to create a level playing ground for all individuals irrespective of their political affiliations. This is unlike the previous administration that turned the period of campaign into War and brigandage", he noted.
The governor enumerated the numerous projects and achievements recorded in the last three years and six months to include construction of over 800 kilometres of roads; affordable houses; renovation of schools and health facilities; youth and women empowerment; agriculture, among others.
On areas to focus on in his second term if voted next year, Governor Abiodun listed electrification to ensure uninterrupted power to the major cities, towns and industrial hubs; project light up Ogun; provision of water supply by carrying out the major overhauling of Arakanga
Water Works to make water available for the people of Abeokuta and its environs, among other projects.
He stated further that efforts would be geared towards sustaining the peaceful atmosphere of the state to attract more investors by deploying technology for surveillance and crime detection, noting that "Security to us is very important, as we understand that No investor will invest in an environment that is not secured. Hence, will continue to provide Hilux vans, Armoured Personnel Carrier (APC) and other logistics for our security agencies in the state".
He stated further that a Special Intervention Programme that would benefit over 40, 000 people in the first instance, implementation of the multimodal transport master plan, as well as the completion of the Agro Cargo at Iperu Remo; construction of a Dry Port at Kajola and a logistics hub at Wasinmi; leveraging on the abundance of oil resources in Tongeji Island and Olokola, would be given due attention
He noted that the state under his watch would intensify efforts at gearing the Internally Generated Revenue Service (IGR) to be more revenue driven, in order to be able to implement his administration's developmental agenda.
Abiodun, however, charged the campaign council members to live up to the expectation by winning Ogun for the progressives again in the presidential, gubernatorial, Senate, House of Reps and the House of Assembly elections, submitting that "our campaign must percolate to the grassroots for the good of our party".
In his goodwill message, the former governor of Ogun State and the grand Patron of the Campaign Council, Olusegun Osoba, stressed the need for the people to collect their Permanent Voter's Cards, as the available record shows that the south west has the highest number of unclaimed Voter's Cards in the country.
He contended that Ogun State is the cradle of progressive ideals in the country, hence, the need for the party members to support and promote all the candidates in the forthcoming elections.
Also speaking, former governor Gbenga Daniel who described Governor Abiodun as a good chess player who was able to bring people of diverse political leanings together, said it was time for the people to come together and work for the good of the party in the coming elections.
The APC gubernatorial candidate in Oyo State, Senator Teslim Folarin, called on the members to put their house in order and carry out adequate marketing of their candidates from the president down to members of the House of Assembly respectively.
In his welcome address, the Ogun State Chairman of All Progressives Congress (APC), Yemi Sanusi stated that the Campaign Council covers all candidates seeking elective post in the 2023 general elections, urging members to work together and shun disunity to jointly achieve victory.
He admonished the candidates to buckle up and complement the efforts of the governor by working harder than in 2019 to achieve a landslide victory.
Tukur Yusufu Buratai: Still in the Service of Fatherland
Tukur Yusufu Buratai: Still in the Service of Fatherland
Sahara Weekly Reports That Though not seen on the front pages of any Nigerian newspaper yet, there is a photograph of president-elect Bola Ahmed Tinubu of the All Progressives Congress standing with erstwhile Chief of Army Staff General Yusufu Tukur Buratai somewhere in the Federal Capital Territory. Both men are in traditional outfits, the sunniness of Tinubu's recent electoral victory apparent from his white brocade. A head taller, Buratai is wearing an ash-coloured kaftan. Both of them are smiling, the sort of smile you glimpse on the faces of those who have gone to battle and come out victorious.
Both men have every reason to smile. For close to six years he was COAS, Buratai had to contend with the menace of Boko Haram insurgents who had most of the north east by the jugular. It was as if nothing could dislodge them, not even the formidable Nigeria Military. But then, with the full support of President Muhammadu Buhari who appointed Buratai as COAS in January 2015, along with other service chiefs, the frightening spectre of Boka Haram became history.
Today, Nigeria's COAS from 2015 – 2021 can chest-thump anywhere about his achievements in decimating the ranks and file of the religious sect. It was during his time as COAS that the mouthy and cocky former head of Boko Haram Abubakar Shekau was annihilated, counting many of the senior commanders of the insurgents.
Though under intense pressure to relieve his service chiefs for underwhelming performance in the face of the worsening security situation in Nigeria at some crucial point, PMB refused to bow under. He knew for certain they were right on track in containing the scourge of Boko Haram however much the general public may think differently. And true to his belief and trust in them, the service chiefs had done some appreciable job in wiping out whatever was remaining of the terrorist organisation in Nigeria.
Of course, for a job well done, PMB rewarded Buratai with an ambassadorial posting to the Republic of Benin, a position he occupies to this day. It is a record in the history of Nigeria for a retired service chief to be thus rewarded by the Commander-in-Chief. Some of those who came before him were either disgraced out of office or simply went into oblivion. Nothing much was heard of them post-military career.
It is not hard to see why. They either performed below par or didn't meet the expectations required of them while in office. For Buratai, it was the exact opposite. Making him the public face of Nigeria's image in a neighbouring West African country says much for the trust and confidence reposed in him by PMB. So far, Buratai has not disappointed in his mission – another reason, perhaps, for the straight-from-the-gut smile with the president-elect in a photo-op taken about three weeks ago just on the cusp of Tinubu's electoral victory in the February 25 presidential polls.
As for Tinubu himself, his smiling visage in the picture was just so apt considering the numerous obstacles he has had to overcome on his road to the presidency. Prior to the election last February, Tinubu was fair game for all manner of jibes and put-downs more than any of his political opponents. Critics, especially from the opposition parties, took him to the cleaners serially, asterisking everything from his provenance to his educational qualification and health. Some called him a drug dealer who, at one time, had a case to answer with the American Drug Enforcement Agency. Others carped that he's had the state he once ruled as governor smack in his pocket for years, starting from 1999.
Tinubu's traducers grew as the election got closer and they found more ammunition to lob at him following his now famous Emi 'lokan declaration in Abeokuta last June. What insouciance! What arrogance! And how dare he?
For some time in both the mainstream and social media, Emi 'lokan became the subject of discussion everywhere in the country. Having made the emergence of PMB possible in 2015, Tinubu had let on that it was his turn to rule Nigeria, and then explained it was his lifelong ambition to become that.
To most critics, nothing smacks of hubris more than that statement, something close to saying Nigeria belongs to a certain class of people of which Tinubu himself is one and now it was his turn to become president. From then on, it seemed all was lost for the man who would be the number one citizen in the country. Though he won his party's primaries handily, the bigger battle was expected in the presidential election.
With the rising profile and popularity of a previously unknown Peter Obi of the Labour Party, a battle-scarred political gladiator in the person of Atiku Abubakar of Peoples Democratic Party, it was sure to be a keenly contested election with no chances of success for a candidate from the ruling party with a rap sheet hanging on its neck. Nearly everyone – including members of the party – blamed APC for everything from a spiraling economy to unemployment, insecurity and much else.
"Never again," they swore, often thumbing their noses at the party leadership. "It was this same man who got us into this mess with that unholy alliance in 2015," others charged, vowing to take their pound of flesh in the forthcoming election. It never got to be.
Instead, the Jagaban of Borgu also known by several aliases won, defeating his opponents by nearly two million votes. Why wouldn't that victory, against all possible odds, elicit the sweet smile of success you see on his face with the former COAS?
But beyond the smile is Buratai's unflinching support for the new president-elect, which explains the photo-op. Those in the know say the former COAS had always given a nod to a Tinubu presidency. For instance, when some prominent Nigerians, among them former president Olusegun Obasanjo, faulted the credibility of the polls that brought Tinubu to power, Buratai quickly stepped forward to defend democracy. He didn't stop there; he was one of the first Nigerians to congratulate the president-elect.
"Let me begin by congratulating Nigerian voters who turned out on the 25th of February 2023 to exercise their civic duty and voted en-masse Asiwaju Bola Tinubu of the APC as our President-Elect," Buratai said, insisting "It is a clear reflection of the will of the people."
Continuing, the former COAS declared: "At this juncture, I say with all sense of responsibility that our collective future is assured under the renewed hope vision and mission of Asiwaju Bola Tinubu. I believe the President-elect is a man of capacity, empathy, vision, and all that it takes to lead Nigeria to the Promised Land."
With Tinubu's emergence, the general went on, "continuity has been achieved at the Federal level with the emergence of Asiwaju Bola Ahmed Tinubu as the President-Elect from the APC."
To be sure, it is a good thing the former COAS is still lending his voice to matters of national concern. On retirement, some generals in the Nigeria Army, especially those from the northern part of the country, turn their attention to what they've always done side by side their military career: farming. Some others are content with being traditional rulers of their natal communities, an emirate council, say, or some such important positions bestowed on them in appreciation of services rendered to the communities.
True, Buratai has his farm to look after post-COAS even while he's engaged as an ambassador of the Federal Republic. But if you looked at his itinerary in last couple of weeks, the man has been up about, stopping over at communities just on a whim to feel the pulse of the villagers and how they are doing generally.
At the peak of his power in the Abbasid Dynasty in 8th century Baghdad, fifth caliph Haroun Al Rachid used to surprise his subjects with unannounced nocturnal visits thus getting to know them closely. Buratai is not a traditional ruler anywhere in the north. Still, acquainting himself with the wellbeing or otherwise of those in some communities is something that has driven him.
In one such community in Gombe state last week, the former COAS is seen in a one-on-one with the senior citizens of that settlement. With one voice and later speaking for the rest, the oldest among them thanked Buratai for his accomplishment in curtailing and even stopping the Boko Haram insurgents dead on their tracks in the north east then made some comparisons to late Abubakar Tafawa Balewa and Sardauna of Sokoto, Sir Ahmadu Bello for their developmental efforts in the region.
When the guest humbly asked if they meant what they said, they acquiesced by nodding their heads in the affirmative. Smack in the centre of the community with the traditional ruler himself speaking, anyone can be forgiven for mistaking the parley between them and Buratai for a politician on the stump. He wasn't and neither was the community hamming it the way they welcome those seeking for office prior to elections.
Now that he is a private citizen, farmer, statesman and APC stakeholder, the retired general visited some previously war-ravaged settlements in the north east. He has also visited his own natal Biu where he recently received locals during a visit to his farm. It is typical of a gentleman and an officer who has never lacked the common touch.
One distinctive quality of outstanding leaders everywhere is that, regardless of whether they hold an official position, people just accept their authority and submit to them as a result of their charisma and influence. Even though Buratai has already retired from the army since 2021, Nigerians still regard him as the epitome of the army and turn to him for leadership. Buratai is viewed by Nigerians as someone who can take huge risks to protect them, and I believe that over time, people have come to agree that he represents security and protection.
Only a few years ago as COAS, Nigerians frequently saw Buratai in army fatigues exercising with soldiers under him – effortless push-ups, sit-ups, road work and suchlike workouts to keep body and mind in shape. Now out of service, it is impossible to imagine the erstwhile COAS forgetting his routine morning drills – whether in a private or public gym.
What has also been part of his regular schedule is his active involvement in politics. A high-ranking member of the APC, his early congratulatory message to and support for the president-elect is not for nothing, say political analysts. Will the retired general make a stab at political office in the future?
It is not an unlikely prospect. Today, Air Vice Marshal Siddique Abubakar Chief of Air Staff appointed at the same time with Buratai in 2015 is angling to be governor of Bauchi state under the APC. Given the active participation and involvement of former military brass in Nigeria's political space, nothing suggests Buratai will not take his turn when that plum opportunity presents itself.
After putting an end to the scourge of Boko Haram, and then served meritoriously as Nigeria's ambassador to the republic of Benin, pursuing a political career will be a continuation of Buratai's service to fatherland.
Kebbi PDP Candidate, Aminu Bande Votes, Optimistic Of victory,  Urges Supporters To maintain Peace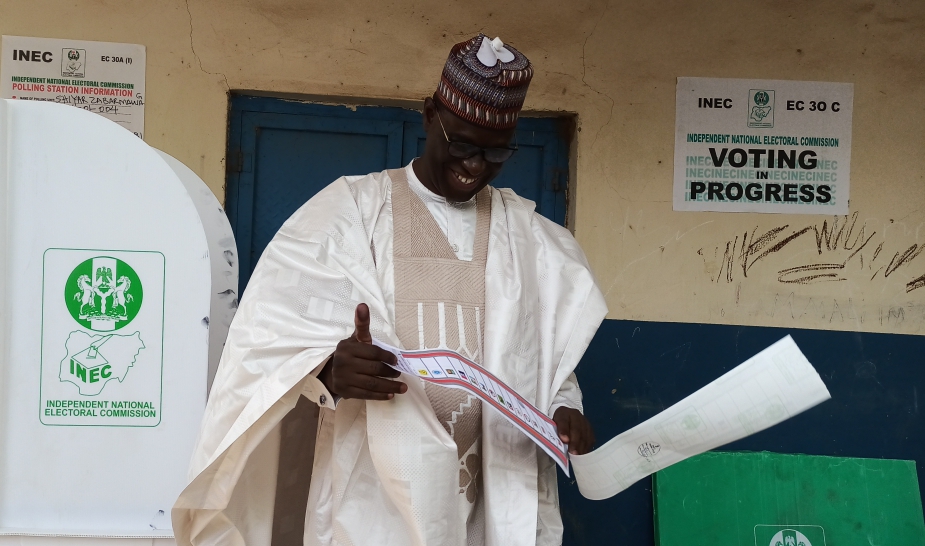 Kebbi PDP Candidate, Aminu Bande Votes, Optimistic Of victory,  Urges Supporters To maintain Peace
The governorship candidate of the Peoples Democratic Party, PDP in Kebbi State, Major General Aminu Bande ret'd, has expressed satisfaction in the on going governorship elections nationwide.
Bande who voted at his polling unit at Nasarawa Primary School, Shi, Zabarwya, Birni Kebbi at exactly 10.39 am  said "With what I am seeing here, the election process is going well. If everything is like this in other places, then it is a peaceful election.," he stated.
However, the PDP candidate noted that  "Before I left my house, I had reports from several places and local government areas that  there were  disruptions and lots of crises. But I hope it will stabilize and normalize," he said.
On his confidence on the Independent National Electoral Commission, INEC, Bande  emphasized that he has confidence on INEC, stressing that the electoral body should  follow its rules.
The guber candidate however expressed optimism of his victory in the election and urged his supporters across the length and breath of Kebbi State to maintain peace.
"The  people themselves should conduct themselves well. Some desperate politicians would want to cut corner but I urge my supporters to  be steadfast. They should all go out and vote. Ensure they record everything that is going on as well as wait for the votes to be accurately counted, Most importantly, they must behave themselves in the best of manner" he advised.
Three Reasons APC's Sen Emmanuel Bwacha Will Lose To PDP's Kefas Agbu In Taraba Election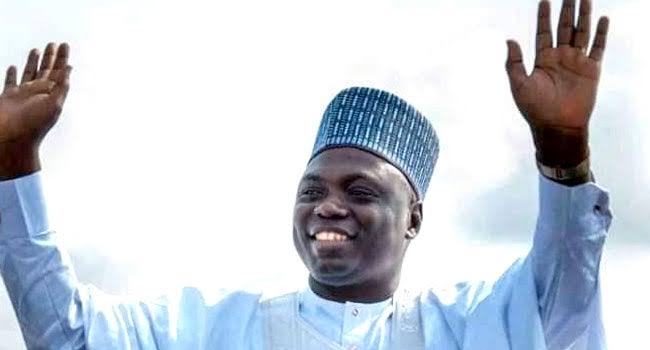 It's been several months of Observing how the governorship election holding today Saturday, 18th Of March, 2023 will be. The candidates have been checked and as it stands, PDP's Kefas Agbu seems to be the one with the brighter chance.
Among other contenders, his closest rival is the candidate of the APC, Emmanuel Bwacha but his candidacy has been rocked with so many scandals and crises. His followers are in a confused state as they don't know if he is in the election or not following the different court cases that nullified his election as the APC candidate.
Despite the fact that another primary election was conducted, his party suspended him for anti-party activities and till today being the Election Day, he still remains suspended as the candidate of the APC. This has caused confusion in his camp and translated to a major boost for the victory of Kefas Agbu in the election.
Emmanuel Bwacha's traditional voters will most likely throw their weight behind Kefas Agbu because they are scared of wasting their votes. They don't just want to vote for someone whose candidacy isn't confirmed and one who isn't in the good books of his party. This is one of the reasons Kefas Agbu will win the election.
Another reason Kefas Agbu will come out victorious is the APC chapter in Taraba are bent on seeing Emmanuel Bwacha lose the election today. They will be voting but not for him, they are definitely voting Kefas Agbu whom they consider as a better choice to Emmanuel Bwacha even though he isn't in their party. Bwacha has done so much against the APC in the state and the members have decided to mobilize against him in the election.
The third reason is Kefas Agbu is widely accepted in Taraba state. He is not a newbie in Taraba politics, he once served as the PDP chairman in the state, has been in the state for many years and has contributed immensely to the security of the state. His campaign left no stone unturned because he went to the most rural areas politicians don't ordinarily go to during their rallies. The masses are with Kefas Agbu and that's the most important thing.