5 Great Reasons To Visit New Zealand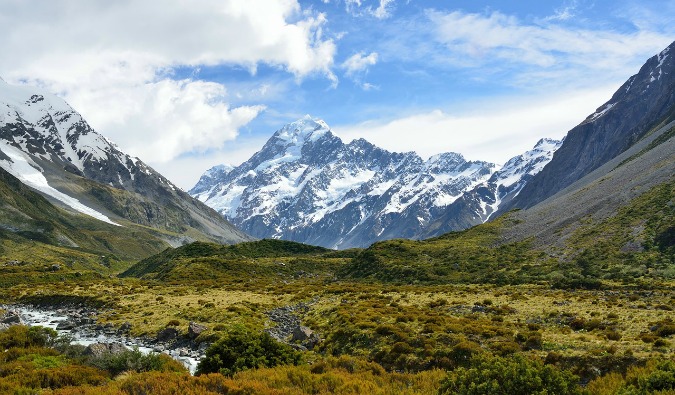 5 Great Reasons To Visit New Zealand
New Zealand is one of the most sought-after destinations in the world. With its snow-capped mountains, ancient glaciers, rolling hills, and copious amounts of wine, it's a destination unlike all others.
Here are the favorite places to visit and things to do in New Zealand that you shouldn't miss:
1. Explore Abel Tasman National Park
Stepping into Abel Tasman on the South Island is in some ways like stepping into Thailand. The beautiful beaches and azure water feel like they belong in the tropics, not New Zealand. The hiking is beautiful, with giant ferns, huge, lush trees, and a temperate climate. It's also home to the Abel Tasman Coastal Walk, a 60-kilometer (37-mile) hike that's one of the 9 Great Walks of New Zealand.
The park covers over 23,876 hectares (59,000 acres), and even though it's the country's smallest national park, there's a ton to see here. If you want to explore the park beyond its hiking trails, rent a kayak. That way, you can visit the tiny coves and beaches that make the area so special. Full-day rentals start at around 85 NZD, or you can join a guided kayaking tour starting at 130 NZD.
The park is best as an overnight or multi-day trip as it's too far from Nelson to really do it justice in a day trip.
2. Glacier Trekking on Fox and Franz Josef
Everyone visits Franz Josef for one reason: the glaciers. Hiking the glaciers here lives up to the hype and is an unforgettable experience. Because the glaciers have receded and are melting quickly due to climate change, the glacier caves and walks have been shut down.
At present, the only way to trek on the glaciers now is via heli-hike (a half-day or full-day helicopter/hiking experience). They are expensive (485-499 NZD) but the helicopter ride, trekking, and whole experience are worth the price in my opinion.
Conversely, you can just go on a helicopter tour without the hiking (they last about twenty minutes and start at around 225 NZD) or just hike to the glacier face and take photos from a distance.
3. Do an Extreme Sport
New Zealand is the adventure capital of the world, where most people blow their budget on a wide range of exciting activities, from bungy jumping (which was invented by a Kiwi) to skydiving to white-water rafting
There are a million activities to choose from: you can skydive basically anywhere; Queenstown is home to Shotover jets (rocket-like boats that zip on shallow rivers), ziplines, and bungy jumps; and there's caving, zorbing, transalpine hiking, paragliding, and so much more. If it can be done outdoors, it can be done in New Zealand.
Here are some prices for activities to help you budget and plan, with prices varying depending on where you go and length of the experience.
4. Hike the Tongariro Alpine Crossing
Considered the best day hike in all of New Zealand, this 19-kilometer (12-mile) trek traverses epic landscape as it winds through Tongariro National Park, a World Heritage Site (designated for both its natural and cultural importance). One of the Great Walks of New Zealand, the path also takes you through where they filmed Mordor in The Lord of the Rings. It's easy in parts (the beginning and end) and steep in others (especially the portion after "Mount Doom") so you'll get a good mix of difficulty levels.
However, even if you aren't a strong hiker (and I am not), the Tongariro Crossing is easily completed in a day (it usually takes between 6-8 hours). Trekking through this otherworldly, red-colored environment of volcanoes and sulfur was the highlight of my whole time in New Zealand.
Be sure to bring water, sunscreen, a hat, toilet paper, and a sweater or jacket (the weather can change rapidly)
5. Learn About Maori culture
The Maori were the original inhabitants of New Zealand, arriving from Polynesia between 1320-1350. I've loved learning about their history and culture (especially after seeing the movie Whale Rider. It's incredible. Watch it!). They are a friendly and proud people.
Rotorua is usually the best city to see Maori cultural shows, though there are other noteworthy sites around the country, including the Waitangi Treaty Grounds and Tane Mahuta in Bay of Islands and the Te Papa museum in Wellington.
Shows usually last around 2.5-3 hours and include a tour of a traditional village, performances, and a meal. Tickets range from 150-250 NZD.
PoshGlow Skincare Boss, Folasade Agbeluyi Goes Into Food Business, Launches FOLASH FOODS & FOLASH TASTE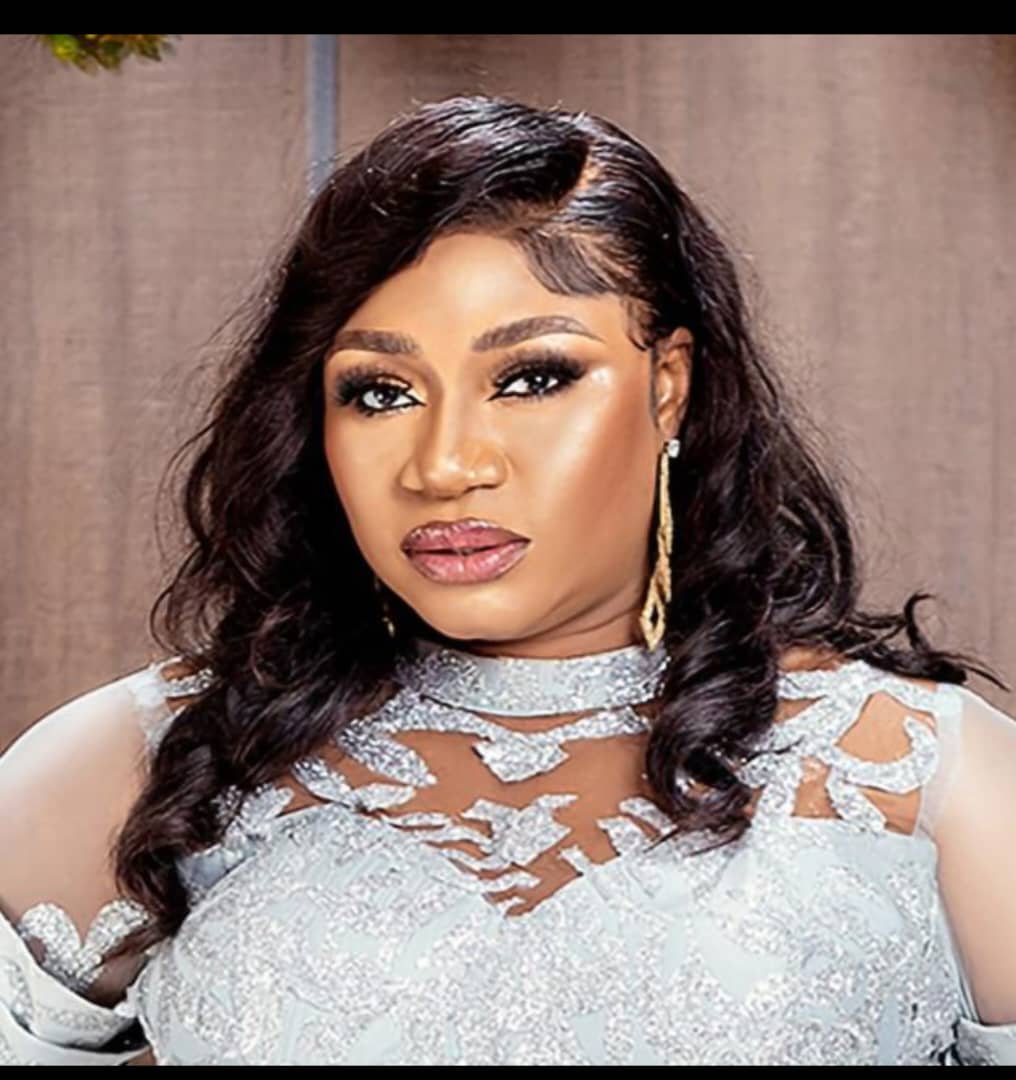 PoshGlow Skincare Boss, Folasade Agbeluyi Goes Into Food Business, Launches FOLASH FOODS & FOLASH TASTE
In a remarkable expansion of her entrepreneurial portfolio, renowned beautician, Folasade Agbeluyi, CEO of PoshGlow Skincare, has successfully launched a new business empire – FOLASH FOODS. This venture specializes in exporting a diverse range of Nigerian raw foods in large quantities to the UK, US, and Canada.
The dynamic entrepreneur has not stopped at FOLASH FOODS but has also introduced FOLASH TASTE, an innovative online restaurant where delightful and mouthwatering dishes are delivered to customers anytime, anywhere. This dual-launch marks a significant milestone for Folasade Agbeluyi, creating a synergy between global food export and convenient online dining experiences.
FOLASH TASTE, as an online restaurant, promises a culinary journey filled with delectable choices for customers. From traditional Nigerian cuisine to modern twists, the menu caters to diverse tastes and preferences, ensuring a delightful experience with every order.
Currently, the company is actively promoting its affordable hampers, extending a heartfelt invitation to politicians, families, friends, and churches to partake in this initiative. The aim is not only to showcase the richness of Nigerian cuisine but also to encourage the spirit of giving and love.
Folasade Agbeluyi's foray into the food industry demonstrates her commitment to diversification and innovation. The seamless integration of FOLASH FOODS and FOLASH TASTE reflects a strategic approach to meet the growing demands of the global market while ensuring accessibility and convenience for customers.
With this 2-in-1 business launch, Folasade Agbeluyi is set to leave an indelible mark on the food industry, offering a taste of Nigeria to the world and redefining the online restaurant experience. As FOLASH FOODS and FOLASH TASTE gain momentum, they are poised to become significant players in the culinary landscape, presenting a flavorful blend of tradition and modernity.
For those eager to explore the rich tapestry of Nigerian flavors or indulge in a delightful culinary experience, FOLASH FOODS and FOLASH TASTE stand as the go-to destinations, promising a feast for the senses and a celebration of Nigerian culinary excellence.
Ghana Takes Center Stage In Russia At Nana Tamakloe Is Set To Speak At BRICS+ Fashion Summit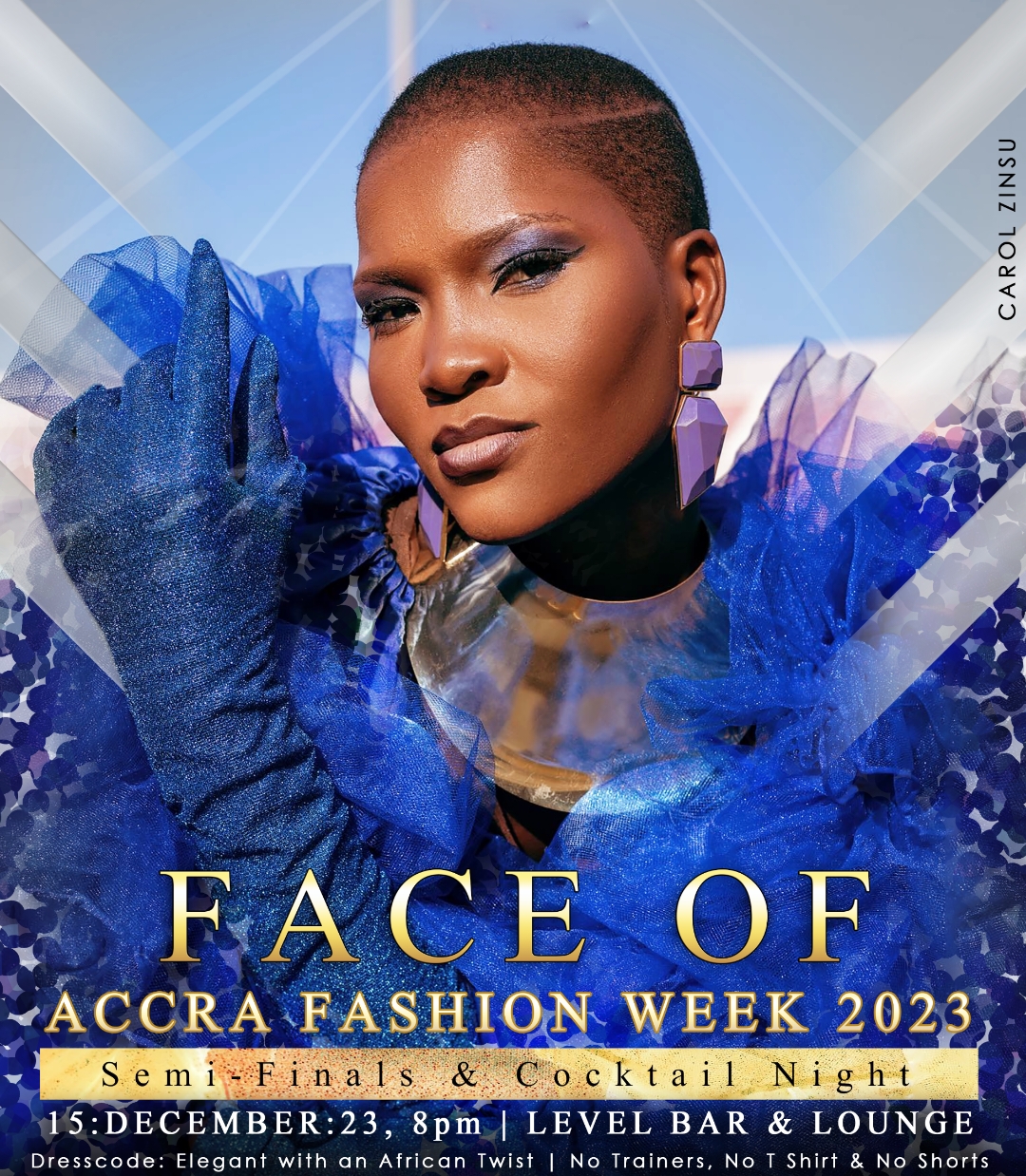 Ghana Takes Center Stage In Russia At Nana Tamakloe Is Set To Speak At BRICS+ Fashion Summit
Nana Tamakloe, the face behind Accra Fashion Week and Africa's leading fashion blog, FashionGHANA.com, has been invited as a notable presence at the ongoing BRICS Fashion Summit in Moscow. The summit, hosted by Moscow Fashion Week, kicked off its proceedings on November 28 and is set to wrap up on December 2.
Tamakloe, known for his influence in reshaping African fashion, has been turning heads with his creative international approach. His journey from launching the continent's premier fashion blog in 2012 to curating the celebrated Accra Fashion Week has been marked by trendsetting moments.
Last year, Tamakloe found himself on the international stage and being invited to and honored in USA at the Memphis In May Festival in the USA, sharing the limelight with figures like King Otumfou, Stonebwoy, and Okyeame Kwame. This global recognition speaks volumes about his impact on Ghanaian culture, and now, he's bringing that influence to Russia to the BRICS Fashion Summit.
Organized under the umbrella of Moscow Fashion Week, the BRICS Fashion Summit has become a gathering of fashion elites. Editors, event organizers, representatives from major publications, clothing specialists, bloggers, instructors, and emerging designers from various corners of the globe have converged to create an atmosphere of creativity and collaboration.
Originally synchronized with Moscow Fashion Week, the BRICS Fashion Summit is more than just a stylish rendezvous; it's a strategic endeavor to cultivate the ethos of the BRICS Fashion community. Stemming from the BRICS—an intergovernmental organization uniting Brazil, Russia, India, China, and South Africa—the fashion community aims to redefine the industry's dynamics.
The summit goes beyond national boundaries, boasting participation from over 30 countries, from the streets of China to the landscapes of Nigeria. The BRICS Fashion Summit is positioning itself as a global hub for sartorial excellence.
Tamakloe's role at the summit is more than just attendee status; he's on a mission to ensure Ghana doesn't just participate but actively shapes the narrative of the BRICS Fashion Summit. His goal is to play a decisive role in steering the creation of the BRICS Fashion community, putting Ghana at the forefront of global fashion discussions. Other guest from Ghana also include researcher Makeba L. Boateng and Nana Brenu.
As the spotlight intensifies on Moscow, Nana Tamakloe's active presence becomes a symbol of Ghana's growing prominence in the international fashion scene. The BRICS Fashion Summit isn't just about trends; it's a platform where cultures meet, and Tamakloe is steering Ghana's fashion story into the global limelight.
This year, Accra Fashion Week is poised to welcome representatives from 17 nations to the vibrant city of Accra. This spectacular event is slated to unfold against the iconic backdrop of the Kwame Nkrumah Mausoleum, from December 13th to the 17th, 2023. The anticipation is further heightened as delegates from the BRICS Fashion Summit are set to grace the occasion, amplifying the international flair.
Adding an extra layer of significance, the African Fashion Summit, scheduled for December 15th, 2023, promises to be a pivotal moment. This special day will feature an exclusive update on the happenings at the BRICS Fashion Summit, creating a nexus where global fashion conversations seamlessly converge. Accra Fashion Week is poised not only to showcase diverse styles but also to serve as a dynamic platform fostering international collaboration and discourse. Save the dates for a week of sartorial splendor and cross-cultural connections.
Poshglow Skincare's CEO Folasade Omotoyinbo Launches 'Feeding for All' Initiative to Combat Hunger in Nigeria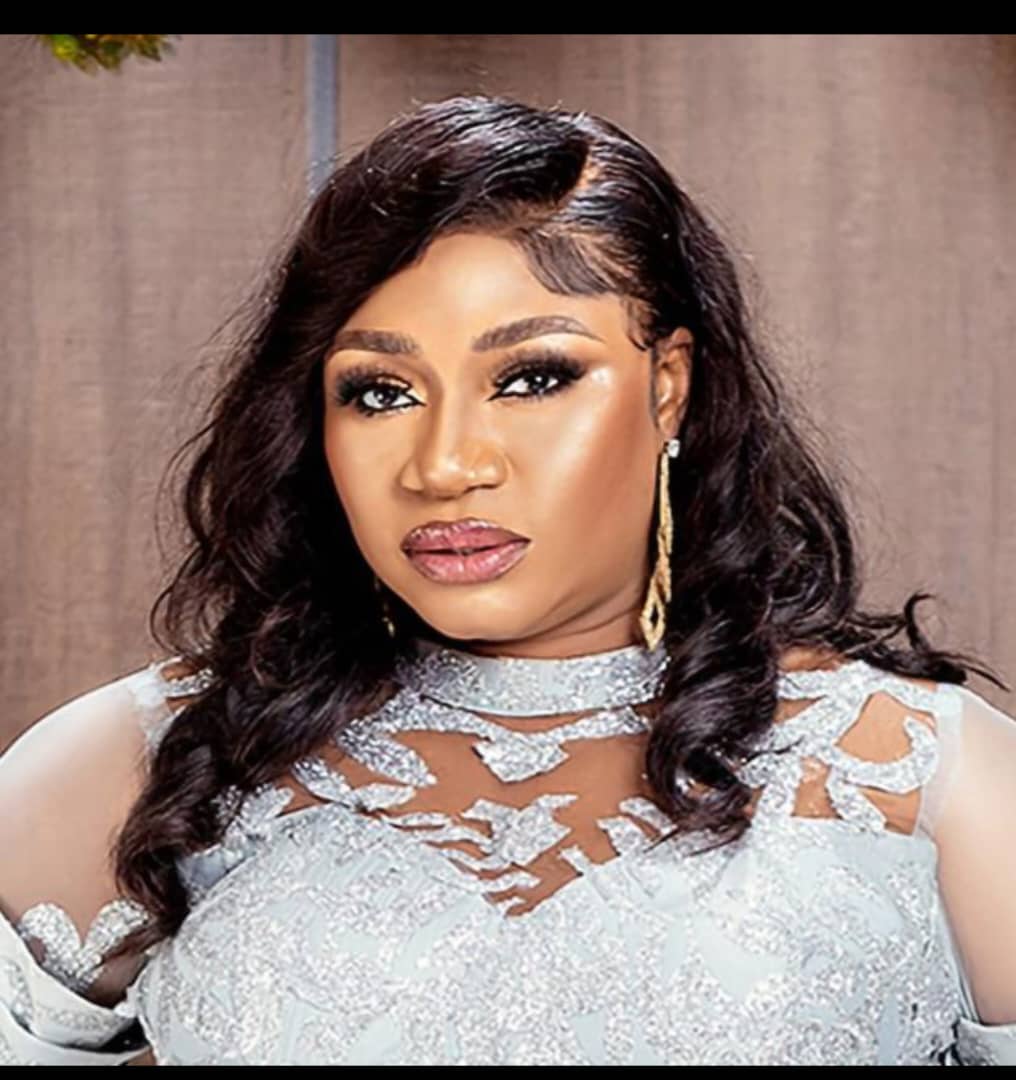 Poshglow Skincare's CEO Folasade Omotoyinbo Launches 'Feeding for All' Initiative to Combat Hunger in Nigeria
Poshglow Skincare, a renowned name in the beauty industry, is not just celebrating its 6th anniversary; it's embracing a remarkable journey of compassion and change. Folasade Omotoyinbo, the CEO of Poshglow Skincare and a celebrated aesthetician and beautician, is spearheading an initiative that's set to redefine the fight against hunger in Nigeria.
Omotoyinbo's journey from a certified beauty therapist in London to a prominent entrepreneur in Nigeria is a testament to her unwavering commitment to societal betterment. Her leadership has led Poshglow Skincare to prestigious accolades, including the City People Entertainment Award for Best Skincare Brand in 2020, and now she's channeling her brand's success into a humanitarian endeavor.
"I believe in a holistic approach to wellness, extending beyond skincare to meet fundamental human needs like food and nutrition," Omotoyinbo explained.
"The Folasade Omotoyinbo Foundation is about building a healthier, stronger community where well-being is accessible to all, regardless of their economic status."
The foundation's vision is nothing short of ambitious. It involves the establishment of food banks in strategic locations across Nigeria, with a long-term mission to provide nourishment to millions of households. This initiative reflects Omotoyinbo's broader goal of community empowerment, a hallmark of her leadership at Poshglow Skincare.
"Feeding for All is not just about providing food; it's about instilling hope, promoting self-sufficiency, and creating a ripple effect of shared prosperity in our communities," she elaborates. "We're not merely setting up food banks; we're nurturing a culture of mutual support and resilience to drive our society towards sustainable development."
In an industry where the focus is primarily on external aesthetics, Omotoyinbo's human-centered approach stands out. Her advocacy for organic and natural skincare, combined with her venture into humanitarian service, underscores a multifaceted approach to wellness and community engagement.
As the Folasade Omotoyinbo Foundation officially launches, it marks a pivotal chapter in the illustrious story of Poshglow Skincare. With Folasade Omotoyinbo at the helm, orchestrating a symphony of positive change, the anticipation surrounding the launch resonates with the hope and transformative impact the foundation aspires to anchor across Nigeria.
Omotoyinbo's story is an evidence to the potent blend of entrepreneurship and philanthropy, redefining success in the business world to encompass a broader spectrum of societal impact. Her indelible mark on both the skincare industry and the humanitarian sector positions her as a vanguard of sustainable change, etching a legacy that transcends commercial success. This launch is not just a celebration of Poshglow Skincare's 6th anniversary; it's a celebration of hope and a hunger-free Nigeria. For your information, Folasade is blessed with a heart of gold, she has been putting smiles on people's face for so long and it's what she enjoy doing.