70 winners emerge in Stanbic IBTC's Reward4Saving 3.0 Promo October draw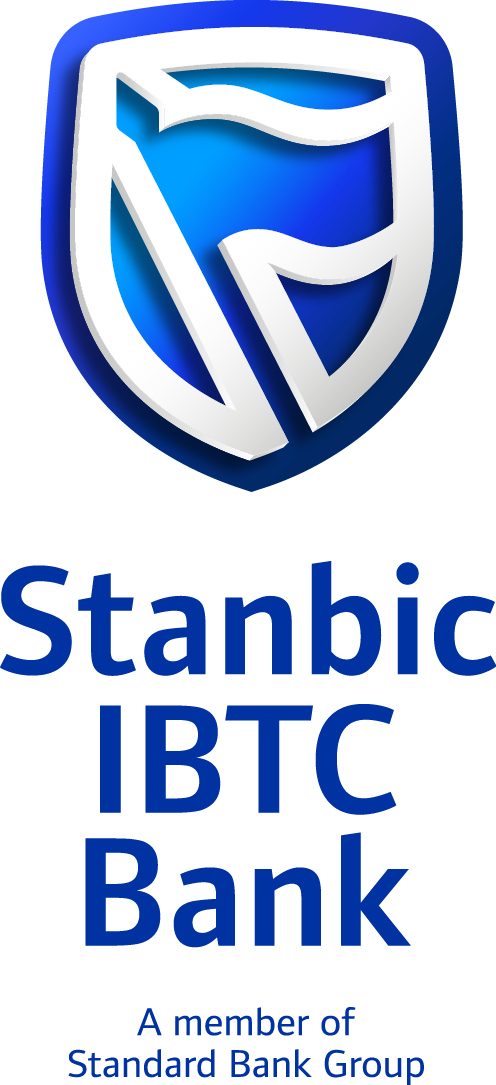 70 winners emerge in Stanbic IBTC's Reward4Saving 3.0 Promo October draw
More winners have emerged in the Stanbic IBTC Bank Reward4Saving Season 3 Promo for October, with 70 customers awarded cash prizes of ₦100,000 each in the monthly draw.
The event was held at the Bank's Walter Carrington Crescent head office in Lagos, where winners were presented with their corresponding cheques at the event on Friday, 10 November 2023.
The Reward4Saving promo, a reward scheme for savings accounts and @ease wallet holders, was introduced to encourage customers to save for rainy days. Customers who keep at least ₦10,000 in their savings account for 30 days qualify for the draw.
₦206 million has been given out to 1,207 people since the inception of the promo in 2021; with ₦112 million still up for grabs in this current season which ends in August 2024.
The third season of the promo started in September 2023 and 140 people have been rewarded so far with N100,000 each. There are 10 draws left until the end of season three and 700 new and existing customers from our seven business zones will be rewarded with ₦100,000 each; 28 customers will be rewarded with ₦1,000,000 each and seven customers will be rewarded with ₦2,000,000 each in the grand finale.
During the presentation of cheques, Layo Ilori-Olaogun, Head, Middle Market and Youth Segment at Stanbic IBTC Bank, noted that the organisation understands the importance of savings in achieving personal and financial goals, and this promotion shows the Bank's dedication to supporting its customers on their financial journey.
"We are delighted to continue rewarding our esteemed customers through this promotion. At Stanbic IBTC Bank, we value each customer's commitment to financial prudence and are committed to providing them with opportunities to grow their wealth."
"To this, we congratulate all the winners who have emerged in this draw. Knowing the economic situation globally, we are happy to reward their discipline to save, in the hopes that it impacts their lives positively. hoping it impacts your lives."
Reiterating the Bank's commitment to rewarding customers for saving, Layo stated that the cash prizes would help the beneficiaries attend to their financial obligations and encourage other customers to start saving.
She said, "We will continue to reward our customers for their loyalty and trust in us. This promo will run until August 2024, and more winners will emerge in the monthly and quarterly draws. To stand a chance of winning, existing customers should keep a minimum of ₦10,000 in their savings or @ease wallet accounts for at least 30 days to qualify for the draws."
Layo urged prospective customers to download the Stanbic IBTC Mobile App, visit the web portal or any Stanbic IBTC Bank branch or @ease banking agent to open a savings account or @ease wallet and start on their journey to winning.
Why You Should Patronize dElite Couture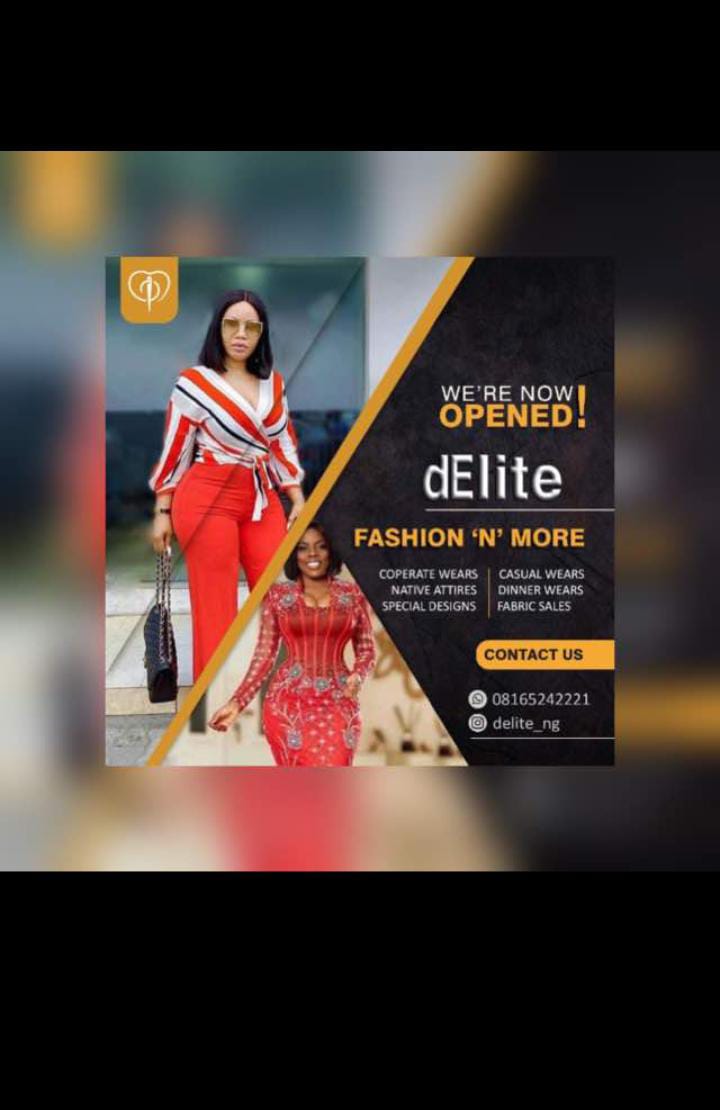 Why You Should Patronize dElite Couture
Arguably, one of the leading Couture in Nigeria is dElite Couture. Owned by delectable Oluwatosin Afeniforo, its a haven of fashion and more.
Known for trendy styles and quality services, celebrities and dignitaries are finding dElite as the place to be for top-notch fashion styles.
A trial is enough to convince anybody that dElite couture is the place to be where fashion is concerned.
Naira Recovers Against Dollar, Sells At N806.73/$1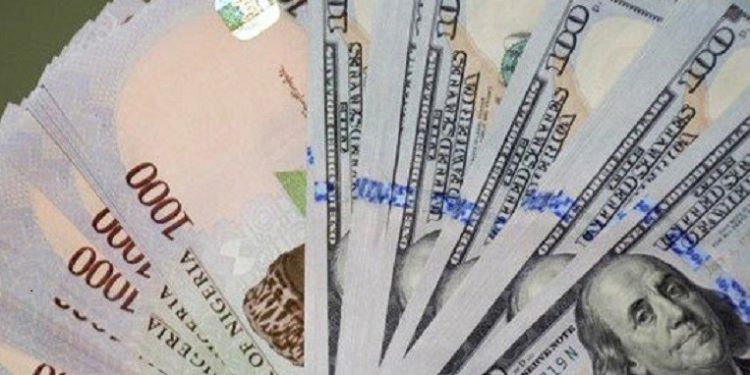 Naira Recovers Against Dollar, Sells At N806.73/$1
For the second time this week, the naira appreciated significantly against the United States dollar at the Nigerian Autonomous Foreign Exchange Market (NAFEM), the country's official exchange rate window.
The naira recovered from N837.77/$1, on Monday, to N806.73/$1, on Tuesday, after it slumped to N927.19/$1 on Friday, December 1, 2023 at the official market.
According to Data from FMDQ Securities Exchange, a platform that oversees foreign exchange (FX) trading in Nigeria, the rate recovered from the N830.90/$1 it opened on Tuesday to close N806.73/$1, thereby, gaining by N24.
The recovery was against the report of the National Bureau of Statistics 'Foreign Trade in Goods Statistics (Q3 2023),' report that Nigeria's foreign trade in the third quarter of 2023 rose by 53.16 per cent year-on-year to N 18.80tn.
According to the report, crude oil revenue surged by 83.23 per cent to N8.54tn in the quarter under review. In the third quarter of 2022, total crude oil sales amounted to N4.66tn.
Buoyed by an increase in trade activities in the period, total exports increased by 60.78 per cent to N10.35tn.
The report, released on Monday, read in part, "Nigeria's total merchandise trade stood at N18.80tn in Q3, 2023. The value indicates an increase of 54.62 per cent over the amount recorded in Q2, 2023 as well as by 53.16 per cent when compared to the value recorded in Q3 2022.
"Total exports accounted for 55.02 per cent of total trade in the reviewed quarter with a value of N10.35tn, showing an increase of 60.78 per cent and 74.36 per cent over the value recorded in the preceding and corresponding quarters respectively.
"Exports trade in the third quarter of 2023 was dominated by crude oil exports valued at N8,535.61 billion representing 82.50 per cent of total exports while the value of non-crude oil exports stood at N1.81tn accounting for 17.50 per cent of total exports; of which non-oil products contributed N677.57bn or 6.55 per cent of total exports.
"On the other hand, the share of total imports accounted for 44.98 per cent of total trade in the third quarter of 2023 with the value of imports amounting to N8.46tn in Q3, 2023. This value indicates an increase of 47.70 per cent and 33.33 per cent respectively over the value (N5.73tn) and (N6.34tn) recorded in the preceding and the corresponding quarters of 2022."
Lagos Task Force dislodges Ikorodu roadside traders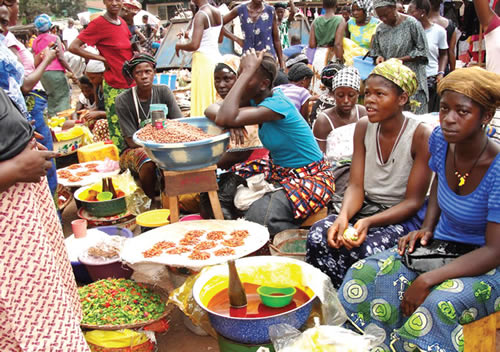 Lagos Task Force dislodges Ikorodu roadside traders
In its continuous efforts to rid the state of the menace of street trading, operatives of the Lagos Environmental Sanitation Corps and the Kick Against Indiscipline, on Tuesday, dislodged roadside traders around Aunty Kenny in the Agric area of Ikorodu.
A statement by the Lagos State Ministry of the Environment and Water Resources said the dislodgement was part of measures to sustain zero tolerance for street trading in the state.
It read, "Operatives from the LAGESC/KAI on Tuesday dislodged recalcitrant street traders on the kerb at Aunty Kenny Agric on lkorodu Road as part of measures to sustain the zero tolerance for street trading."
Similar enforcements were carried out on Monday at Oshodi-Mushin Road, Ojuelegba Road, Yaba-Muritala Muhammed Way, Oyingbo under the newly constructed bridge, inner and outer Marina-CMS, Victoria lsland and Lekki areas of the state, following directives of the Commissioner in the ministry, Tokunbo Wahab.
According to a statement, many of the defaulters were arrested in the course of enforcement and taken to the LAGESC/KAI headquarters where they were handed over to the appropriate section for interrogation and prosecution.
The commissioner also gave directives to operatives of LAGESC/KAI and other related agencies to sustain the dislodgment and ensure that the traders do not return to the areas
@Punchng