AMERICA INVESTS IN AGRICULTURE AS CORONAVIRUS ECONOMIC BACKLASH CONTINUES – TRUE TO TB JOSHUA'S 2020 PROPHECY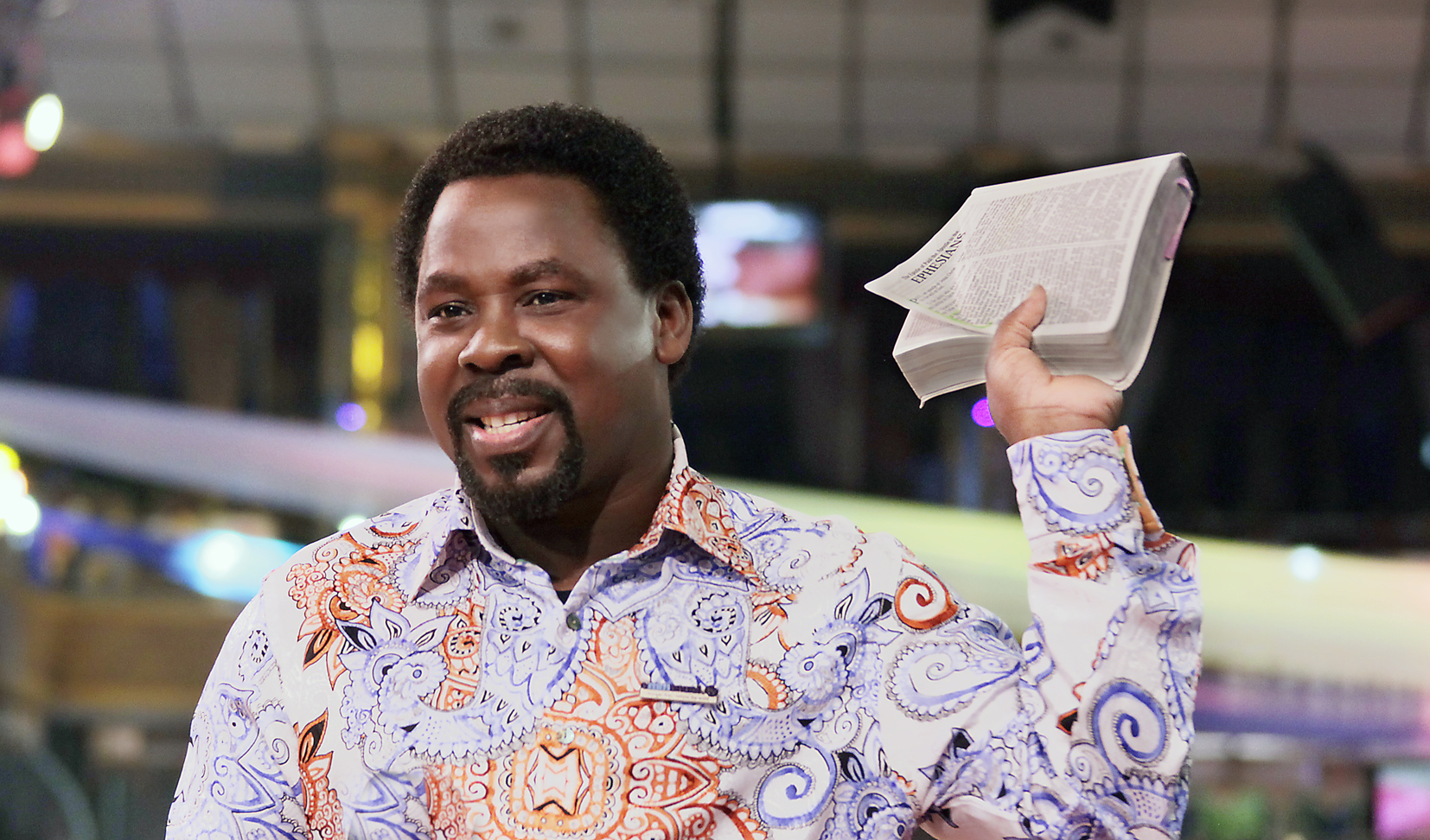 On December 28th 2019, Prophet TB Joshua released his prophetic message for 2020 which he termed "a year of humility".
In his message to USA, the cleric revealed: "America should invest more in agriculture because their economy will be affected. The economy they see today will be affected, so they should invest in agriculture and encourage their farmers."
The outbreak of coronavirus and its attendant economic repercussions has indeed severely hit America's economy with unemployment numbers surging to a record high of 3.3 million people and the stock markets dropping more than 20%.
On Friday 27th March 2020, US President Donald Trump signed the largest-ever US financial stimulus package, worth $2tn, as the country grapples with the pandemic.
True to TB Joshua's prophetic guidance, the coronavirus stimulus bill adds $14 billion to the Agriculture Department's Commodity Credit Corp spending authority, and authorises another $9.5 billion for U.S. farmers hurt by the fast-spreading pandemic.
In response to Trump's announcement, U.S. Secretary of Agriculture Sonny Perdue assured those in the agricultural sector: "Americans across the nation are stepping up to the challenges facing them during these uncertain times… We will deliver relief assistance to farmers and ranchers as quickly as possible."
"This year, the Lord will humble us with our challenges. Challenges can be affliction," TB Joshua declared in his 2020 prophetic message, which has been viewed over 600,000 times on YouTube (https://www.youtube.com/watch?v=k6aJLBVG96c).
The outbreak of coronavirus has certainly 'humbled' countries worldwide with several 'national lockdowns' instituted in an attempt to slow the spread of the virus, bringing severe economic ramifications.
PRESIDENT TINUBU CONGRATULATES BISHOP DAVID OYEDEPO AT 69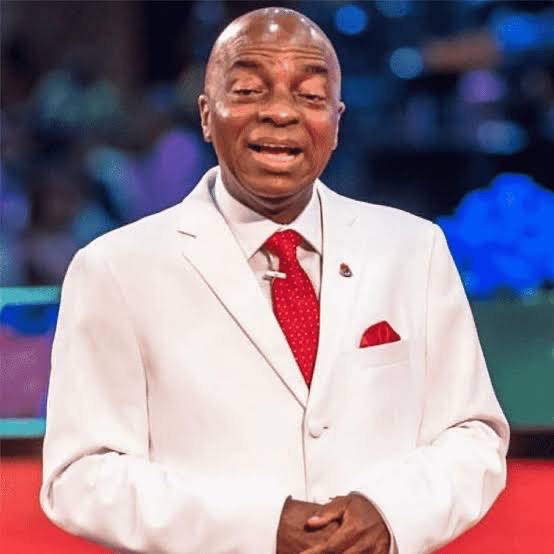 PRESIDENT TINUBU CONGRATULATES BISHOP DAVID OYEDEPO AT 69
President Bola Tinubu warmly felicitates with the Presiding Bishop of Living Faith Church Worldwide (Winners Chapel International), Dr. David Oyedepo, on the occasion of his 69th birthday on September 27, 2023.
President Tinubu affirms that the words and works of wisdom demonstrated by the visionary gospel leader continue to resonate within and beyond Nigeria, impacting greatly on the economy in the areas of education, healthcare, infrastructure, banking, publishing and transportation.
The President acknowledges the great strides of Bishop Oyedepo in pursuing personal, intellectual and spiritual development for humanity, while encouraging many to grow through the practical teaching of the Word of Faith with remarkable results in the expansion of the ministry.
President Tinubu believes the lifestyle of the Bishop, reflected in his teachings on love, peace, prosperity, faith and wisdom, remain exemplary even as his dedication to building lasting institutions and a God-fearing generation speaks of his unequivocal commitment to God.
The President prays that the Almighty God will continue to fortify and multiply His grace on Bishop Oyedepo and his family.
Chief Ajuri Ngelale
Special Adviser to the President
(Media & Publicity)
September 26th, 2023
PRESIDENT TINUBU HAILS SCION OF AWOLOWO DYNASTY, SEGUN AWOLOWO, AT 60
PRESIDENT TINUBU HAILS SCION OF AWOLOWO DYNASTY, SEGUN AWOLOWO, AT 60
President Bola Tinubu joins Nigerians and well-wishers globally in celebrating the pioneer President of the National Promotion Organisations of the Economic Community of West African States and current Executive Secretary of the National Action Committee on AfCFTA, Mr. Segun Awolowo, as he turns 60 on September 27, 2023.
President Tinubu shares in the immense joy of this important milestone with the scion of Chief Obafemi Awolowo's family, while congratulating the former Chief Executive Officer of the Nigerian Export Promotion Council (NEPC) for sustaining the legacy of the family in public service.
The President recognizes the zeal, courage and wisdom that Mr. Segun Awolowo has brought into the positions of leadership he has previously held, with an admirable profile of working with every President of Nigeria since 1999, while leaving behind his trademark works of excellence at every stage.
As Mr. Awolowo clocks 60, President Tinubu appreciates the sacrifices of the legal practitioner, who accepted the call to serve the country at a young age, and continues to inspire younger generations to imbibe the virtues of excellence and patriotism in service.
The President prays for the well-being of Mr. Segun Awolowo and his family, while wishing him many more years in good health and quality service delivery in his present and future endeavours.
Chief Ajuri Ngelale
Special Adviser to the President
(Media & Publicity)
September 26, 2023
MOHBAD SHOULD HAVE RUN TO US, OPC SAYS, AS IT DEMANDS JUSTICE FOR LATE RAPPER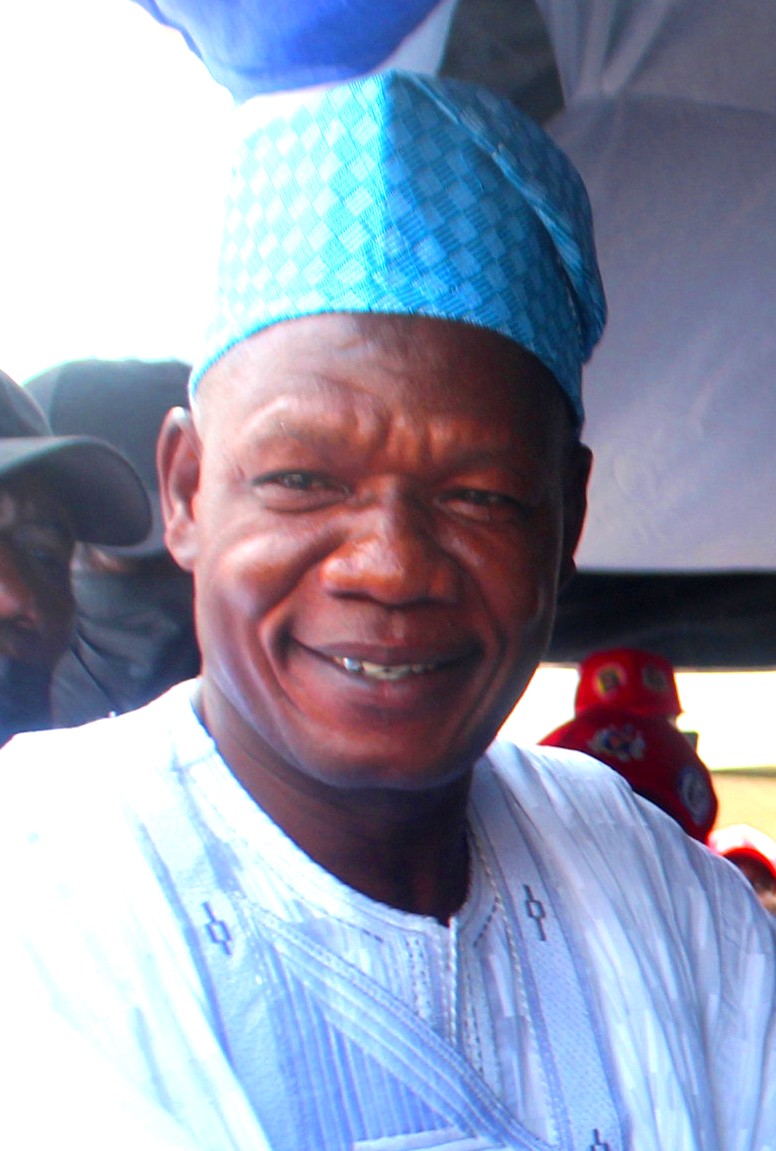 MOHBAD SHOULD HAVE RUN TO US, OPC SAYS, AS IT DEMANDS JUSTICE FOR LATE RAPPER
The Oodua People's Congress (OPC) has lamented the death of the Nigerian Rapper Mohbad who died recently at the age of 27, saying, if he had opened up to the group about his 
travails
, he would have been kept safe from his attackers.
In a message of sympathy to Mohbad's immediate family, management team and worldwide fans,.OPC President, Otunba Wasiu Afolabi, described the death of Mohbad as an unquantifiable yet avoidable tragedy.
"OPC sees the death of this promising, hardworking and talented young musician as a personal loss because he was a true Yoruba Ambassador, whose songs and craftsmanship promoted the Yoruba language and people," said Afolabi in a press statement on Monday by the OPC General Secretary, Comrade Bunmi Fasehun.
"However, we believe he, his parents and management ought to have involved the OPC when the disagreement between Mohbad and other associates escalated to the point of intimidation, assault and haunting.
"OPC has successfully mediated in such cases in the past and we have brought peace and harmony to such feuding parties to the satisfaction of all and sundry.
"Sometimes we act alone and sometimes in collaboration with the Police Force, Civil Defence and DSS. But at the end of the day, we protect the weak against the strong oppressor.
"Where necessary, we can take the case directly to the government. But in most cases, the mere mention of OPC being involved will bring sanity to all concerned, no matter who that person or organisation considers himself to be.
"And I dare say that Mohbad would have lived a better quality of life, and would most likely be alive today, if he and his people had brought his troubles to OPC.
"Meanwhile, we want to use this medium to urge the police, DSS and government to bring to justice all the individuals and groups who contributed to the oppression, harassment and beating of this young man. It doesn't matter whether such tormentors contributed directly and indirectly to his death. There are enough video evidence and living witnesses to give Mohbad justice in the law courts, even if the charges will be for assault, battery, conduct capable of causing a breach of the peace and attempted murder.
"In addition, all the police officers and formations that refused to act in his complaints should all be brought to book for official sanctioning."
According to Afolabi, OPC, as a socio-cultural organisation, stood for peace and justice as well as the security of the community and the nation at large.
He recalled that since its formation by the Late Founder, Dr. Frederick Fasehun in 1994, the organisation had not only contributed security personnel for guarding the community, but had been involved in providing safety for petroleum pipelines in the South-West.
Afolabi recalled that at the height of its struggle against military rule, the organisation OPC boasted no less than 6 million members.
COMRADE BUNMI FASEHUN,
OPC General Secretary.