APC Candidate, Oyebanji Wins At Fayemi's Polling Unit
APC Candidate, Oyebanji Wins At Fayemi's Polling Unit
By Olorunfemi Adejuyigbe
The All Progressives Congress APC Gubernatorial candidate, Mr Biodun Oyebanji has been declared winner at the polling unit of Governor Kayode Fayemi of Ekiti State, on Saturday.
Fayemi voted at Polling Unit 009 in front of Apata's house, Ogilolo in Isan/Ilafon/Ilemso area of Oye Local government area.
The APC candidate scored 154, while the SDP and PDP candidates scored 3 and 4 votes respectively.
The ADP got one vote while 6 votes were voided.
Go fresh and chemical free with our 100% natural products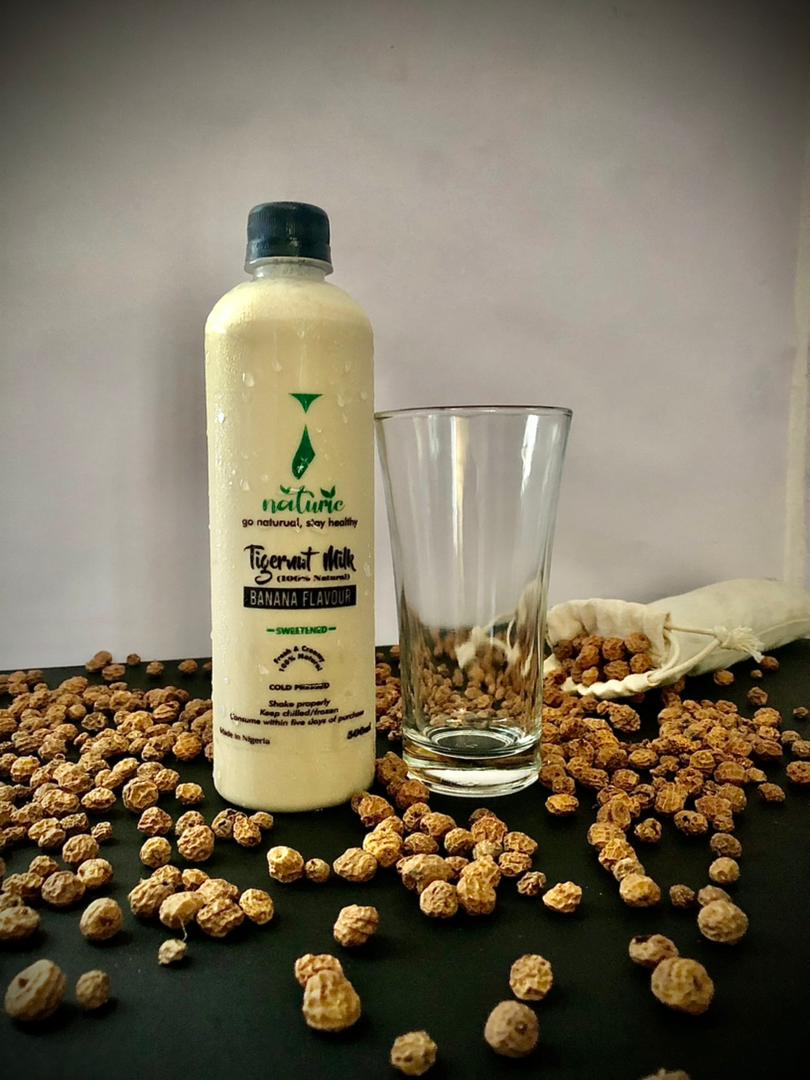 Go fresh and chemical free with our 100% natural products
Coconutmilk improves digestion, promotes brain 🧠 development, stronger💪 bone🍖
Almondmilk reduces blood 🩸 pressure, repairs damaged skin, improves vision, boost immunity
Tigernutmilk boost low sperm count,
Aids erection, improves heart ♥️ health, help with diabetes, fights infections, glowy skin
Soymilk fights obesity, prevents kidney disease, rich in protein, promotes healthy skin
Contact:
Call/WhatsApp
08068327196
Ig: naturic.ng
Twitter: naturic_ng
Stay nurtured fam
Happy New Month
God bless our hustle 🙏
Who is afraid of Buratai?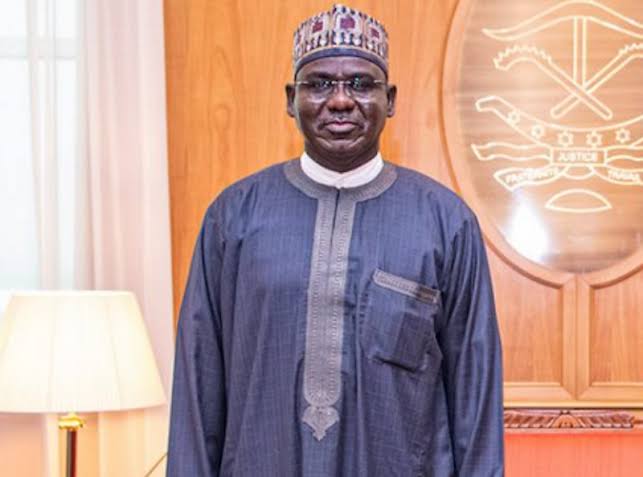 Who is afraid of Buratai?
Even after his illustrious years as the Head of the Nigerian Army who showed determination, passion and commitment towards defending the territorial integrity of Nigeria, Ambassador Tukur Yusufu Buratai, former Chief of Army Staff, remains a shining light of Nigeria up till today.
Thankfully, the calumnies deployed by his enemies have not and cannot change the outstanding records of the quintessential gentleman and a soldier's soldier, who after retirement from the Nigerian Army was appointed as Nigeria's Ambassador to Republic of Benin.
With his rising profile in Nigeria's international system, those who feel strongly threatened about the man's soaring image and personae have continued to lick their wounds and they can go to any length to bring down the man.
The recent allegations against him as contained in a news report published by an online medium a few days ago to the effect that some high-valued assets were found in a building belonging to him in Abuja stood logic on its head. But it is trite to point out that very few people including myself whined over the report given the credibility of the medium with its notoriety for anything other than fake reports.
And the Independent Corrupt Practices and other related offences Commission (ICPC) was also quick to clarify the report and disabuse the minds of members of the public against a man who has shown nothing other than patriotism and passion to serve his fatherland.
For me, given the significant gains recorded in the fight against insurgency under Ambassador Buratai, I would not be easily swayed by this obvious attempt to rubbish the performance of the former Chief of Army Staff by those who are enemies of the country and are bent on destroying the reputation of this fine, gentle and easy going man.
It is on record that Ambassador Buratai as the Chief of Army Staff fought aggressively to decimate and defeat the Boko Haram insurgency. Under him, several spaces spanning up to fourteen local government areas hitherto occupied by insurgents were recovered while many communities were resettled back to their ancestral lands.
These are many success stories we can point to under Buratai's leadership of the Nigerian Army, which includes but not limited to infrastructural development, procurement of modern warfare equipments, improved welfare packages for personnel, periodic trainings, evaluation and reevaluation processes, transparent and prudent management of Nigerian Army resources and more importantly the well being of his personnel, which his detractors don't want to hear and they are hell-bent on rubbishing him and tarnishing his hard earned reputation.
My only concern here is how the media space has been so bastardized by these enemies of Nigeria who deployed fake news just to get back at a man who is totally focused on delivering his assignment as an Ambassador of the country.
I must not fail to point out what a lot of people obviously don't know about this man called Buratai. Having interacted with him at several fora, I cannot but conclude that he remains a shining light of Nigeria. His passion, patriotism, compassion and his indifference about the luxuries of life are some of the things that have endeared me to the man.
He believes in service above self. He believes he has an abiding duty to the nation and he is discharging this diligently as an Ambassador as he did when he was Chief of Army Staff.
This is why I see this campaign of calumny targeted at him as a mere distraction which cannot detract the fact and reality of his commitment to the service of his fatherland.
This is why the fake news which trended about him last weekend could not go anywhere because many Nigerians are sophisticated enough to spot the difference between fake news and real news; reality from fiction and hatched jobs from real journalism.
This is exactly what angered our civil society coalition under the aegis of the Coalition of Civil Society Groups Against Terrorism in Nigeria (CCSGATN), to voice out its concern over constant abuse of the freedom of expression by this online medium.
The coalition, with over 25 groups, urged government and media regulatory bodies in the country to urgently sanction the medium, "SaharaReporters", over what it called "its incessant fake and biased reportage, especially on the recently fabricated tale from the medium that the sum of N1.85 billion was recovered in the Abuja residence of the former Chief of Army Staff, Lt. General Tukur Buratai, by operatives of the Independent Corrupt Practices and Other Related Offences Commission (ICPC)."
As the Convener of the group, and our Secretary, Barrister John Atani, we insisted that we were convinced the fake report against Ambassador Buratai was a "smear and fabricated tale" which formed "part of the sponsored grand plot to tarnish the image and years of meritorious service of Ambassador Buratai to his fatherland."
CCSGATN said the publication smacks deliberate falsehood and misinformation, adding that "SaharaReporters", has again reinforced its position as the leading fake news purveyor in the country, adding that those behind the confused and amateurish plot failed to prove how the theft of this alleged "huge cash" stayed in Ambassador Buratai's residence more than one year after he left office without any investigation, audit, or probe raising the alarm to that effect.
"We found it repulsive that a notorious online media platform, SaharaReporters, has continued its malicious lies against Nigeria's Ambassador to the Republic of Benin, General Buratai, with a phantom N1.85 billion alleged to be found in his Abuja residence. This is another tissue of lies arising from the unprovoked fixation of the medium against the ex-COAS. Severally, the platform had churned out a series of falsehoods against the former military boss, even while he was in the office, but all its allegations fizzled out in thin air because they have no basis."
"We urge agencies of the federal government and relevant professional bodies in charge of online publications to take proactive steps to regulate and sanction online mediums and bloggers who are already emboldened with falsehood and bias reportage. While we acknowledge that some of them are running errands for certain criminals in the corridors of power, we, however, believe that nobody should be above the law," parts of their statement read.
Having failed in this latest plot, we are waiting to see the next step to be taken by these shenanigans who are interested in laughing over the downfall of their fellow human being but I am convinced that as they continue in their plot so also the positive image of Ambassador Buratai would continue to soar as he concentrates on delivering on his duties and obligations to the nation.
The words of the American rapper, LL Cool L, "Stay focused, go after your dreams and keep moving toward your goals," would continue to motivate Ambassador Buratai in his service to the fatherland, in his humanitarian activities through his foundation, and the TY Buratai Research Centre, which are dedicated to human capital development.
So while the enemies cry over nothing, he is busy contributing his quota to national development.
Technology firms provide more opportunities for micro businesses in rural area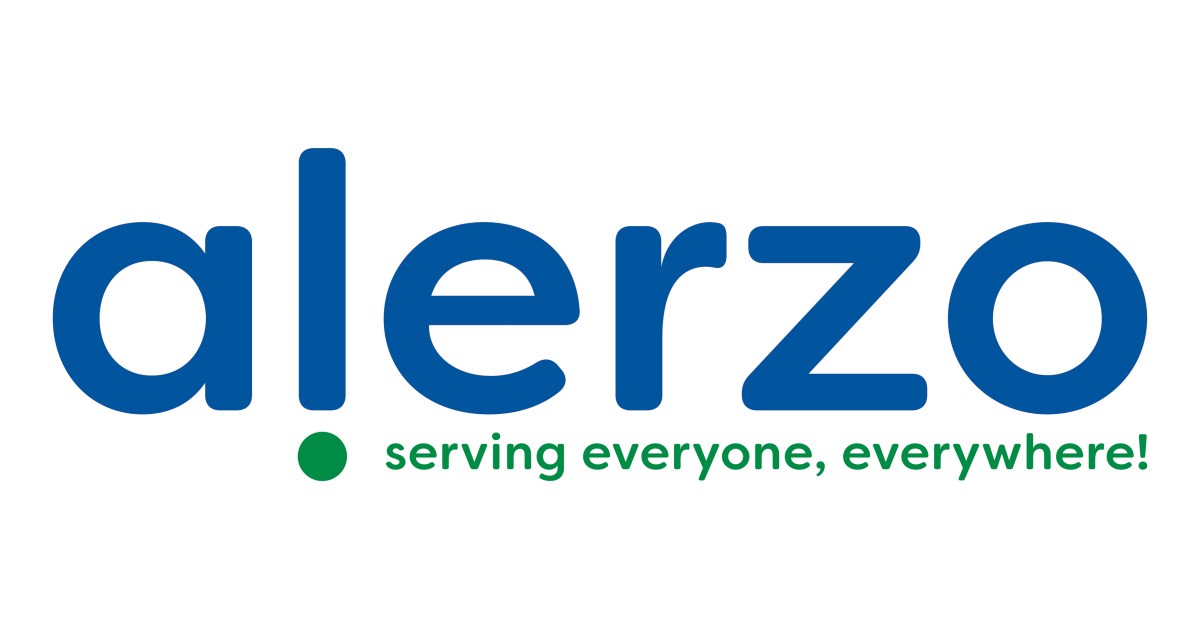 Technology firms provide more opportunities for micro businesses in rural area
B2B e-commerce platforms continue to provide increased access to products, for micro businesses in underserved areas as they expand their e-commerce services, reaching the retail market end in the underserved rural communities across Nigeria.
Alerzo's Founder/Chief Executive Officer, Adewale Opaleye, said the B2B e-commerce firm was revving up its market presence with an ambitious expansion drive to bring the benefits of digital solutions closer to Nigerians irrespective of their locations, especially micro businesses operating in the underserved rural communities.
"Our strong presence in the South-West and continued expansion to the North-West and Central consolidate our desire to grow in a sustainable manner and continue to serve those that are underserved,'' he said.
Speaking against the backdrop of the impact of e-commerce on the national economy, Opaleye stated that e-commerce players in the country were offering digital solutions that enabled informal retailers to access a vast assortment of goods and commodities with ease and faster, thereby saving them lot of time, energy and resources, and ultimately bring down their operating cost.
"On our Alerzoshop retail app, we have a vast assortment available to our customers to choose from, and we offer free delivery in all the over 13 cities we're currently operating in. We change the landscape for the retailers through our one delivery at a time model,'' he stated.
Opaleye added that, ''for the past two years, we have delivered to informal retailers at no cost. With our delivery services, retailers save time, energy, and resources that they would have otherwise expended in restocking. These benefits have resulted in 85 per cent of our retailers reducing their two to four times a week restock trips to zero."
He noted that Alerzo was committed to alleviating the peculiar challenges which micro business owners in underserved areas go through. According to him, some of the challenges include difficulty in accessing goods on time occasioned by dearth of infrastructure such as good road network, long distance to the market and lack of adequate transportation system to move purchased goods to the stores.
There is need for more intervention of e-commerce platforms to reach the underserved, and to further boost the national gross domestic product (GDP) of which the informal retailers are critical. The informal retail segment makes up the micro, small and medium enterprises (MSMEs) bloc which serves as the engine of economic growth contributing 50 per cent to the GDP and 80 per cent of the country's total employment.
B2B e-commerce platforms have significantly impacted the manufacturing, distribution and retail value chains by supporting them with tech-driven digital solutions including warehousing and logistics infrastructure, and fulfilment solutions. B2B e-commerce platforms like Alerzo have their presence in rural areas and are reaching the underserved with access to extensive catalogue of products and logistics.
Through texts, phone calls and logging on to the site where applicable, customers now easily place orders and get the goods delivered swiftly without being charged for delivery. So, unlike the deprivation of past years which micro business owners in underserved areas faced, most of them today can boast of better and faster access to goods and commodities.
Phillips Ilerioluwa
PR REDLINE LTD
Ilerioluwa.phillips@prredline.com.ng
08160379312.