Cash Swap Riots: IGP Investigates Governors, others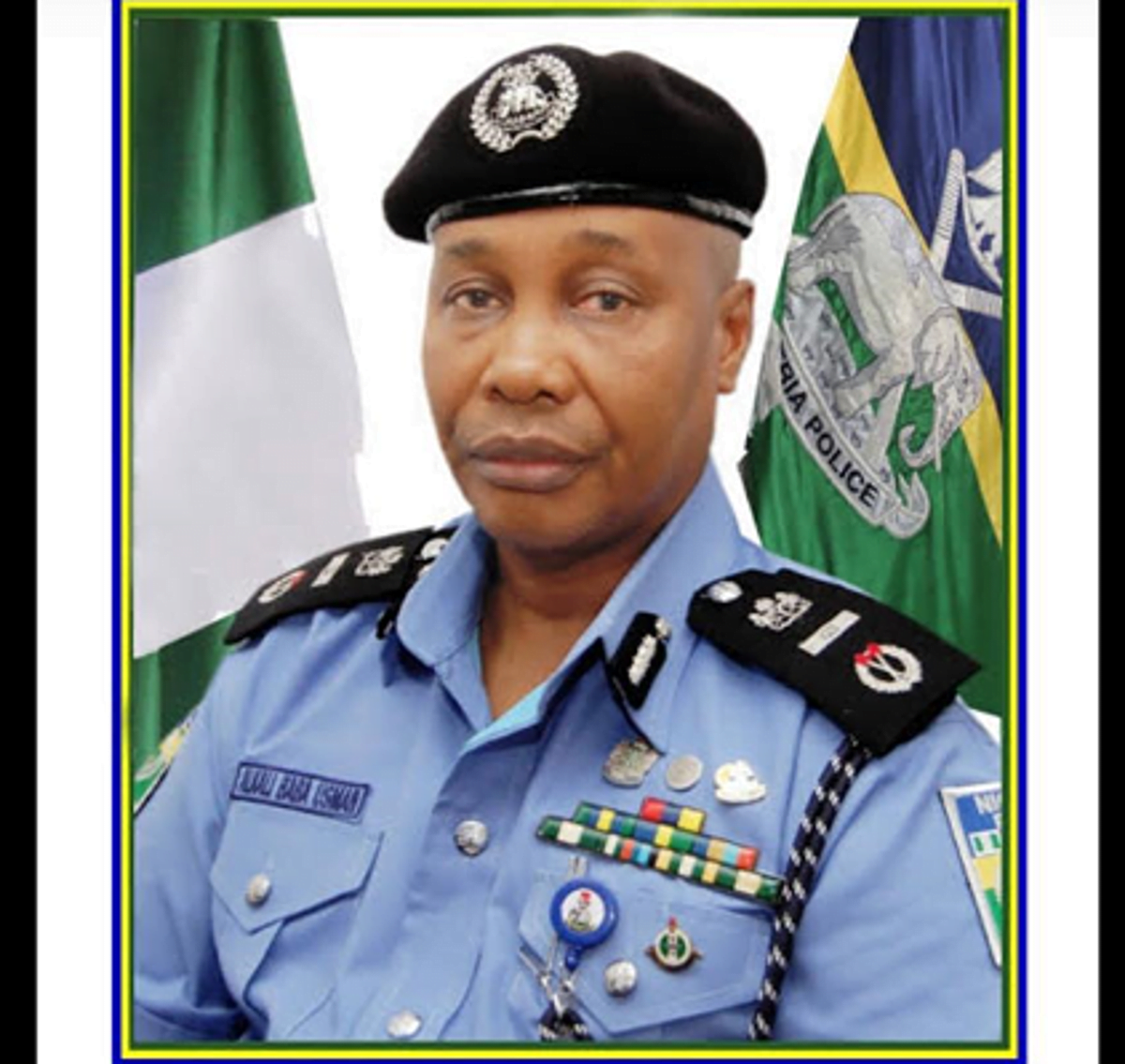 Cash Swap Riots: IGP Investigates Governors, others
IGP– The Inspector General of Police (IGP), Usman Alkali, on Wednesday revealed that the force is investigating individuals, including state governors whose utterances are considered to have incited citizens to riots over the naira redesign policy of the federal government.
Briefing correspondents alongside the Attorney General of Federation, Abubakar Malami, after a meeting of the National Security Council presided over by President Muhammadu Buhari at the Presidential Villa, Abuja, he said, however, that despite the investigation, the police cannot prosecute the state chief executives because they enjoy immunity.
Recall that many governors led by the Nasir el-Rufai of Kaduna State had openly denigrated the Buhari policy, asking their citizens not to comply with the expiration of the legality of the old N500 and N1000.
Asked why the governors had not been cautioned, the Police boss stated: "We all know why unless you want to hear from the mouth of the Attorney General. We are investigating, we are investigating. Whoever does anything can be investigated.
"But for him to be investigated, some people have immunity. I think that is some of the reasons. But that will not stop us from cautioning, warning, or advising them, and we are doing so. That's for the incitement by governors."
Preeminent Nigerians, Political Leaders Felicitate With Dapo Abiodun Over Election Victory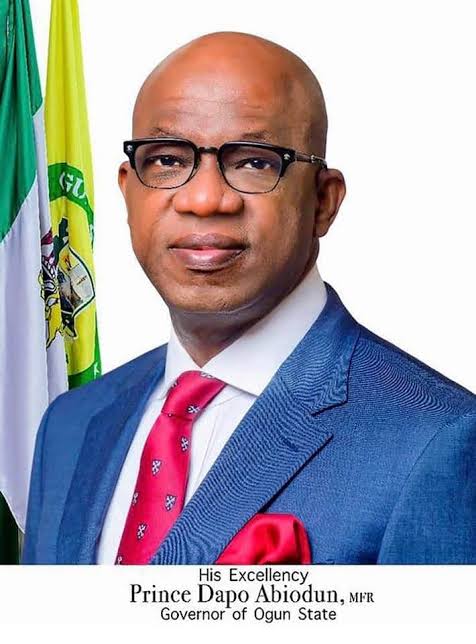 Preeminent Nigerians, Political Leaders Felicitate With Dapo Abiodun Over Election Victory
Top political leaders and eminent Nigerians across the nation have congratulated Governor Dapo Abiodun on his historical victory and re-election for another four -year as governor of Ogun state in the just concluded Gubernatorial election, saying his victory did not come as a surprise.
Describing Abiodun's victory as sweet and well deserved, they affiirm that the victory is a confirmation of the elevation of truth over falsehood, reality over deception and full defeat of the amalgamation of principalities and powers in political equation of Ogun State, stating that the outcome of the election was a true reflection of the wishes and aspirations of the people of Ogun State.
Eulogising the achievements of his Excellency during his first tenure, they urged him to continue to use the mandate given to him to continue to deliver dividends of democracy to the people of Ogun State.
In conclusion they reiterated that the elections are over, the brickbats, the betrayal and bitterness have dissipated into stoic resignation, disagreement and acceptance of what has been depending on what side of the divide you are. For the ultimate victor, Governor Dapo Abiodun, he has causes to thank God for his victory. Indeed, it is an indication that the world is paying attention to his noble deeds. For the good people of Ogun State, they are not surprised that he won the election because of his humaneness, integrity, and selflessness. The unique grain and mettle of his essence are exemplary and incomparable.
Of a truth, Most leaders are average, neither dazzling nor excellent. But Governor Abiodun is remarkably different; more of a visionary in a beneficent, all-values-connected sort of context.
Through his work, the Ogun State governor gave succour to the voiceless. He heard their cries and responded with compassion – the hallmark of humane leadership.
But he didn't just listen to the citizenry, he treated every citizen and constituent of his domain as their own planet, rather than simply one of his moons.
To date, Abiodun approaches people and communities with curiosity, compassion, grace, and excitement while encouraging a huge community of followers to do the same. It's a gift to be alive at the same time as this admirable leader.
Since he assumed office, Abiodun has been tackling tough projects and issues with passion and very evident love. His governance style is all about triggering genuine progress and constructive exchanges between state actors, irrespective of class and social boundaries.
He's always in search of the truthful moment that will give the masses real practical solutions to difficult issues. He's a visionary in that way.
Governor Abiodun is undoubtedly doing everything right to attract the good graces of corporate organizations and the international community in alignment with his vision to create an enabling environment for Public Private Partnership (PPP) to thrive in Ogun State while leveraging on very strong previous relationships to attract support for the state in all sectors.
Actual governing could be difficult. And through his first term, Abiodun had to deal with problems inherited from his predecessor, Amosun, in the statehouse; from infrastructure lapses, paucity of funds, and administrative shortcomings, he got his work cut out for him but Governor Abiodun was never one to back down from a fight or a daunting challenge.
The real vision was to form an all-inclusive government marking the first time an Ogun State governor would unite seemingly irreconcilable factions in the state on the strength of his charisma, maturity, and political sagacity. Baring recalcitrant elements like Amosun and Daniel, Abiodun has surely succeeded at his task.
What he has managed to create is a sacred space of governance, where everyone is respected and aligned with the vision of his administration and the narrative of his progress.
He promised Ogun citizenry freedom, growth, and prosperity. And so far, he has exerted himself convincingly. Now, he has another four years to deliver on all counts.
Primate Ayodele's Prophecy Fulfilled As Kefas Agbu Emerges Taraba Governor-Elect (VIDEO)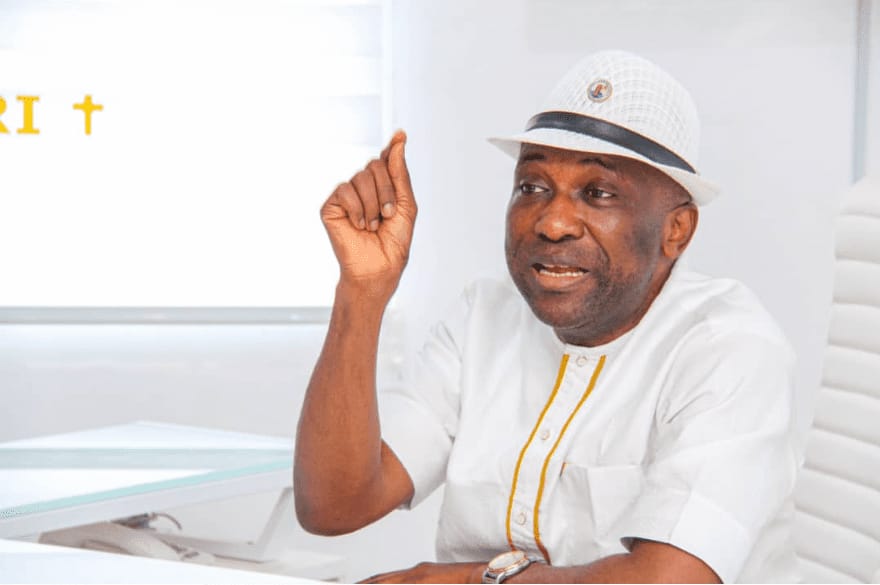 Primate Ayodele's Prophecy Fulfilled As Kefas Agbu Emerges Taraba Governor-Elect (VIDEO)
The Independent National Electoral Commission (INEC) has declared Kefas Agbu as the governor-elect of Taraba state after a keenly contested election. He defeated the candidates of the APC and NNPP to emerge winner of the election.
This has fulfilled the prophecy of Primate Elijah Ayodele of INRI Evangelical Spiritual Church who has been declaring for many months that Kefas Agbu will emerge the governor of the state even though he foresees rigging from the APC and other parties.
In different videos shared on his social media page, the man of God revealed that Kefas Agbu is God's anointed candidate for Taraba state and will emerge victorious at the end of the day.
Primate Ayodele has been talking about Kefas Agbu even before the Supreme Court confirmed him as the PDP candidate. The man of God kept on referring to Kefas as God's project even when the court issue was on and this was confirmed with his victory at the Supreme Court.
After the Supreme Court victory, Kefas faced more opposition even within his party but Primate Ayodele maintained that anyone fighting him would fail.
"Anyone who is fighting God's project will fail. Agbu Kefas, gubernatorial candidate of the People's Democratic Party (PDP) will win. The Labour Party and the All Progressive Congress (APC) will not win in Taraba State. Even at the presidential level, PDP will win"
Few weeks to the election, Primate Ayodele spoke again about plans to rig the election by the APC but at the end of it, Kefas Agbu will be declared winner because God has ordained him.
''In Taraba state, APC is taking steps to rig the election but it will fail. PDP will win Taraba, God has ordained Kefas Agbu to become the next governor of Taraba state. Any attempt to rig the election will fail''
Just as the man of God warned, There was so much tension in Taraba since the governorship election was held and it was so obvious there were attempts to rig the election. This led to disagreement between soldiers and police officers at some point. In the results collated by party agents, Kefas won the election with a margin of over 100,000 but when all was done, it reduced to barely 50,000 margin. However, Kefas was declared as the winner, fulfilling Primate Ayodele's prophecy.
Our Mission To  Rebuild Kebbi State Remains Sancrosant—Aminu Bande, PDP Guber candidate Tells Voters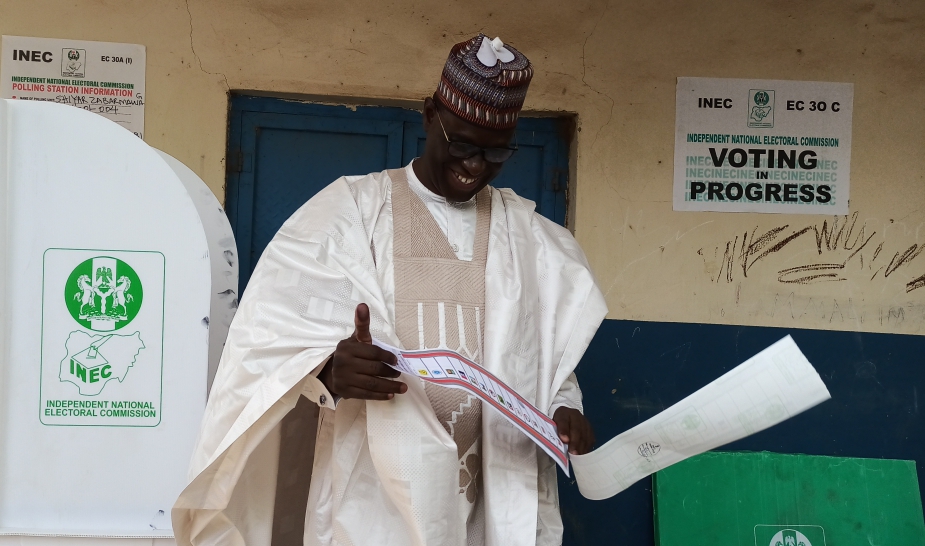 Our Mission To  Rebuild Kebbi State Remains Sancrosant—Aminu Bande, PDP Guber candidate Tells Voters
Despite the inconclusiveness of the March 18 governorship election in Kebbi State, the Peoples Democratic Party, PDP candidate, General Aminu Bande, ret'd, has, once again, told the people of Kebii State to vote out the All Progressives Congress, APC, saying the party has taken the State backward by liquidating her potential.
Bande who spoke Monday morning with journalists after the Independent National Electoral Commission, INEC, declared the State guber contest "inconclusive," lamented the manner APC has squandered the prospects of the State on the alter of selfish and personal interest.
He explained that before the March 18 election, he had intelligent information about the planned rigging across the state.
According to him, the anti-democratic elements actually got involved in electoral malpractices, serious ballot box snatching and stuffing with ballot papers, manipulation and intimidation on March 18. 
"We discovered a day before the election, a grand plan and a paper written by APC on how to manipulate the election. We got this information from our own intelligence.
So, what we did was to safeguard our votes. And we did the best we could but unfortunately,  it turned this way and INEC declared the election inconclusive.
However, Bande emphasized that INEC action has further inspired him and the PDP family to ensure that Kebbi is rescued from APC.
He stressed that "Our PDP government will involve our traditional rulers and fathers in our administration and ensure they play vital roles in our overall developmental plans.
"We will revamp our institutions of learning for our young ones to develop skills and  run an open administration where critical stakeholders including civil servants will have the opportunity to make inputs."
Aminu Bande added that past administrations especially the APC have taken Kebbi State backward in great measure and in several ways.
"Our health sector will be revamped and agricultural potential re-activated. The infrastrustructural deficit in Kebbi has partly been a discouraging factor to investors and we are going to tackle that frontally," he promised