CBN NAIRA REDESIGN POLICY IS A THREAT TO NIGERIA'S DEMOCRACY AND NATIONAL SECURITY & MUST BE REVERSED NOW!
CBN NAIRA REDESIGN POLICY IS A THREAT TO NIGERIA'S DEMOCRACY AND NATIONAL SECURITY & MUST BE REVERSED NOW!
A civil society organization Centre for Social and Economic Rights (CSER) has come out to condemn the naira redesign policy of the Central bank of Nigeria due to the untold trauma, hardship, pain and suffering it has inflicted on innocent Nigerians and businesses in the last couple of weeks.
According to a press statement issued in Lagos today Tuesday 7th February 2023 by it's executive director Nelson Ekujumi, the group, "frowned at and condemned in the strongest terms the punitive, wicked, satanic, irresponsible, insensitive, provocative, threat to democracy and national security implementation of the naira redesign policy on Nigerians, which was initially applauded as laudable by even CSER in another press statement of the 29th of January 2023 when the deadline for phasing out old naira notes as a legal tender was extended till February 10 and it's redeemable status extended to 17th February 2023".
In the last two weeks based on our physical monitoring and observation of developments, the pains, sufferings, trauma, threat to public peace and security that this naira redesign policy has generated within the polity, has exposed to any discerning mind, that the CBN Governor Mr Godwin Emefiele and his associates have employed the naira redesign policy as a ploy to unveil their sinister agenda of inflicting untold hardship, pains and incite Nigerians to anarchy in order to truncate the peaceful conduct of the 2023 general elections.
We have watched in horror how innocent Nigerians have been subjected to unimaginable sufferings in queues at banks, ATM's points, POS operators points, etc to withdraw their hard earned money to no avail on a daily basis and despite the extension of the deadline on the 29th January 2023, the situation has gotten worse across the country and there is no end in sight.
According the organization, what is even more painful is the exploitation and extortion generated by this wicked and anti people naira redesign policy, whereby innocent and hardworking Nigerians are fleeced of their money as they are forced to pay commission as high as N6000 in exchange for cash of N20, 000. Infact, CSER has been inundated with calls of different phases of extortion that makes one to wonder that only a sadist and a degenerate institution will be happy to see people undergo such amount of torture and suffering in order to take possession of what legitimately belongs to them.
The group stated that, "Even as we speak, the CBN is in default of enforcing and monitoring the implementation of it's directive issued to deposit money banks via a memo dated 6th December 2022, whereby it instructed banks and other financial institutions to pay customers only a maximum of N20, 000 daily via ATM's and that it should be in the N200 naira denomination. Till date, since about two weeks ago, customers have been unable to access above N5, 000 daily from their personal accounts, businesses are gradually winding down and dying because customers and petty traders who engage in little daily cash transactions for daily needs have been denied their legitimate money warehoused in the banks".
By this amount of wickedness unleashed, suffering and torture of innocent Nigerians and businesses by the CBN, the little gains accruing from the advocacy of banking culture that we have struggled for over the years among our rural populace, has obviously been eroded and it is sad and unfortunate.
The traumatizing aspect of the wickedness by CBN and it's associates in inflicting pains and hardship on Nigerians by this policy which has revealed the sinister plot of Mr Emefiele and his cohorts, is the effontery in mobilizing groups, political parties and politicians to hold rallies, press conferences and even issue shameless threats of a boycott of the 2023 general elections if the naira redesign policy is reversed and the pains of Nigerians ameliorated. We are confident that these agents of anarchy and their sponsors will fail because the victory of evil over good is just temporary.
As the 2023 general elections draws near in a couple of days, Nigerians are enjoined to take note of politicians and political parties gloating over the pains and misery of Nigerians by this policy for political capital in contrast to those who have shown genuine concerns and raised the red flag early enough as caring and respond appropriately to them with their votes at the polls.
At CSER, we sympathize with Nigerians and share in their pains, just as we urge that they keep faith with democracy and remain law abiding even in the face of this needless provocation by agents of destabilization.
CSER then demanded a total reversal of the naira redesign policy because it's objective which was hidden has become manifest in the untold pains and sufferings visited on innocent Nigerians and businesses which is undemocratic and unacceptable, just as it called on the national assembly to immediately pass a vote of no confidence on the headship of the CBN through a resolution demanding the removal from office of Mr. Emefiele for official misconduct act of undermining national security and democracy and communicate it to President Muhammadu Buhari for executive action.
God bless the Federal Republic of Nigeria.
Thank you.
Yours Sincerely,
Nelson Ekujumi,
Executive Director.
Wema Bank Plans to Celebrate International Women's Day 2023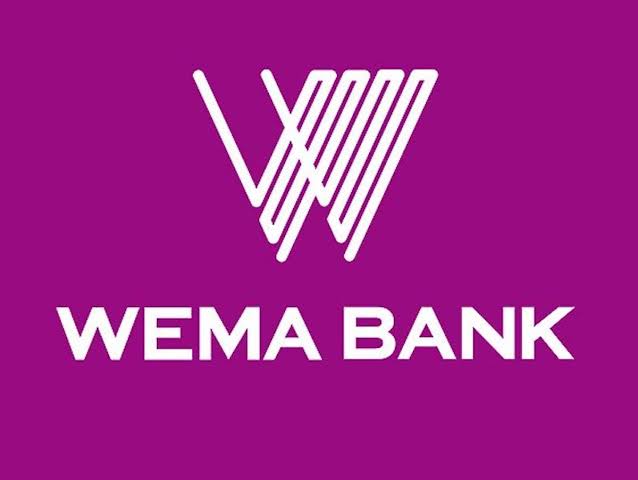 Wema Bank Plans to Celebrate International Women's Day 2023
Wema Bank
, Nigeria's most innovative bank, is preparing to celebrate
International Women's Day 2023
. The bank aims to honor women and provide them with opportunities to achieve success in their personal and professional lives. The celebration will be held on March 8, 2023, in Lagos.
This year's global theme, "Embrace Equity," will be the focus of the event. The discussion will center on the topic of equity and achieving economic growth for women in their careers and businesses. The event will feature, keynote speaker Audrey Joe-Ezigbo, as well as panelists Tosin Olaseinde, Fela Durotoye, and Adenike Oyetunde-Lawal.
The event aims to celebrate and appreciate Wema Bank customers and the Nigerian Women in General while equipping them with knowledge they need to succeed in their careers and businesses. According to Mabel Adeteye, Head of Brand & Marketing Communications at Wema Bank, the event will enable women to achieve economic, financial, and mental growth.
Sara by Wema, the bank's women's proposition, has been designed to grow with women and has proven to be the best solution, with tailored offerings ranging from health plans to business financing and advisory services. Individuals who wish to attend the event, either virtually or in person, must register on the Wema Bank website 
https://wemabank.com/sarabywema/
Wema Bank is Nigeria's oldest indigenous financial institution, offering a range of value-adding banking and financial advisory services for 77 years. The bank was incorporated in 1945 as a Private Limited Liability Company and transformed into a Public Limited Liability Company in 1987, listing on the Nigerian Exchange.
Stanbic IBTC Bank Continues To Reward Savvy Savers"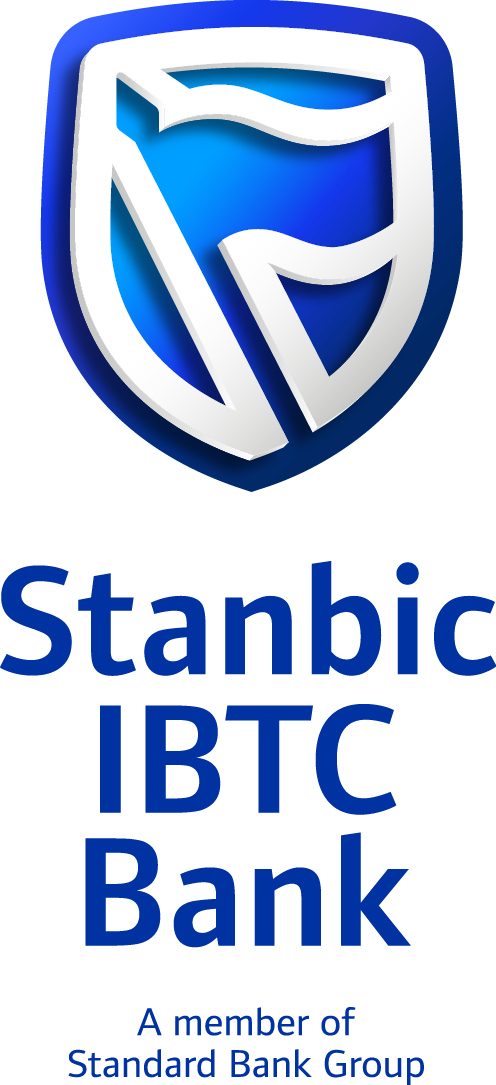 Stanbic IBTC Bank Continues To Reward Savvy Savers"
Stanbic IBTC Bank Plc, a subsidiary of Stanbic IBTC Holdings Plc has continued to reward its customers for their commitment to saving.
In its January edition of the Reward4Saving Promo Season Two, the Bank rewarded 70 more customers with cash prizes for meeting the required savings milestones. With ten people emerging from seven (7) regions, 70 winners across seven regions were rewarded with N100,000 each for adopting the discipline to save for their goals.
Eronmonsele Omiyi, Head, Consumer Client Coverage, Stanbic IBTC Bank described the Reward4Saving promo as teaching Nigerians to build healthy financial habits and helping them get more money as rewards for meeting their goals.
He said, "This journey started in 2021, and it is commendable that people go all out to save money, despite the current prevailing financial circumstances in the country. Our commitment to helping customers reach their financial aspirations was evident in the overwhelming response to the Promo. Our customers' success is our success, and we are dedicated to providing them with the support needed to reach their financial goals."
Olufunke Isichei, Head, Established Markets, Stanbic IBTC Bank, congratulated the winners who emerged after the draw, reiterating the Bank's commitment to reward customers till the end of the promo in March 2023.
She said, "So far, 21 people have won N1 million each, and about 630 people have won N100,000 each. We are not tired of rewarding Nigerians if they are not tired of saving. There are two more monthly draws, one quarterly draw and the grand finale coming up before the promo ends."
The Stanbic IBTC Reward4Saving Promo is a nationwide campaign to encourage Nigerians to save at least N10,000 in their Stanbic IBTC savings account for 30 days. Customers who emerge winners get rewarded with cash prizes ranging from N100,000 to N2million.
To be a part of the promo, customers can download the Stanbic IBTC mobile app, dial *909*37#, visit the web portal or any Stanbic IBTC Bank branch or an @ease agent to open an account or @ease wallet to open an account and save at least N10,000 for 30 days to qualify for the draw.
Contempt: Court Vacates Order Sentencing MD, Company Secretary of Fidelity Bank To Six Weeks In Prison
Contempt: Court Vacates Order Sentencing MD, Company Secretary of Fidelity Bank To Six Weeks In Prison
Lagos, Nigeria, February 18, 2023: A Chief Magistrate Court sitting in Ikeja , Lagos has vacated its ruling that convicted and sentenced the Managing Director and Company Secretary of
Fidelity Bank Plc
to six weeks in prison or a fine of Four Hundred Thousand Naira respectively for contempt.
The Chief Magistrate, Mr. Lateef Owolabi vacated the order in a Suit No: MIK/4726/22 between Justin Ahmed, (judgement creditor),  Prince Enabulele Osazee, (judgement debtor) and
Fidelity Bank Plc
, (1st Garnishee/Applicant).
The court in an earlier ruling delivered on February 6, 2023,  held that the Managing Director of Fidelity Bank, Nneka Chinwe Onyeali-Ikpe and the Company Secretary, Mrs. Unuigboje Ezinwa should be committed to six weeks' imprisonment over alleged disobedience of a garnishee order of the court restraining the bank from allowing a judgement debtor access to his account.
However, at the resumed proceedings on the matter on Feb 15, 2023, the court vacated the committal order on the premise of facts presented before the court that the alleged acts of contempt were not deliberate but arose out of communication gap between the said parties and the erstwhile counsel. The court in its ruling also stated that the error or sin of the counsel should not be visited on a party or litigants. The court also noted that the monies which was the subject matter and fulcrum of the contempt proceedings has since been paid to the judgment creditor.
"From the materials presented before this court by the applicant, this application falls within the classic rule where the error or sin of the counsel should not be visited on a party or litigants. Moreover, the applicant has averred that the monies subject matter, the fulcrum of the contempt proceedings had since been paid to the judgment creditor. Having fully discharged this payment to the satisfaction of the judgment creditor, this court should not be seen to cry more than the bereaved", Mr Lateef Owolabi held.
 The solicitor to the bank explained that Fidelity Bank, being a law abiding institution that will never or under any circumstance, directly or indirectly denigrate the integrity of the nation's judiciary, had upon receipt of the garnishee order nisi on December 22, 2022, conducted a search immediately, and the result showed several accounts bearing similar names to the Judgment Debtor's (Prince Enabulele Osazee). To prevent the bank from erroneously restricting the wrong account, the bank filed an affidavit requesting additional account details to enable it ascertain the correct account(s) to restrict.
He further stated that, on January 16, 2023, the bank received the Judgment Creditor's affidavit showing the account number of the Judgment Debtor. Armed with the correct account number, the bank immediately identified and placed a lien on the Judgment Debtor's account. Unfortunately, during the intervening period, the judgement debtor had carried on depositing and withdrawing from his account.
In vacating the order on February 15,2023, the Chief Magistrate held that based on the materials before the court, the applicant has been able to tether the law to the facts to warrant the grant of the relief sought on their own strength and not based on lack of opposition.