Clergyman calls on Nigerians to keep faith alive
Clergyman calls on Nigerians to keep faith alive
Special Apostle, Prophet Adetunbi Oluwafemi, the supervising prophet of Mount Horeb Intercontinental District, leader in charge of C/S Movement Church solution center has called on individuals to focus on God for absolute solution to Nigeria's challenges.
He made the call over the week while celebrating the 8th August blessing anniversary of the Church, at C/S movement in Ilaje,Langbasa Ajah, Lagos.
Oluwafemi while peaking with journalists at the Church premises revealed how God instructed him to carry the cross 25years ago so that the wrath of God will not befall on him.
"But I asked myself how? because I studied publishing at Nigerian institute of journalism where i obtained my PGG and already practicing journalism so I will start begging for money from people to take care of my family.
" Some pastors and prophets ask for alms, is that what i will be doing.
"After i lost my first wife, it was so devastating I could not cope during this period then the message came back that if i will have peace i should start a church.
"So I was having a personal prayer at the beach and to my surprise I saw large number of people around me praying together with me. Then I decided to start using my sitting room for church services and people began to contribute what they have for the church service.
He advised Nigerians to be honest in their daily dealings in order to receive the blessings of God to overcome all challenges especially at this present hardship in the nation.
"Also let everyone join hands together toward the betterment of this country and forget about the differences in the religious bodies that we belong to at the end nobody will ask you the body you represent.
The chairman of the anniversary, Most senior mother prophetess JP Rotimi Otutuloro expressed joy that she is well fulfilled at the 8th anniversary.
"I am feeling so blessed and good because I believe that Jesus Christ recognises what I have been doing and that I didn't deviate from it. I didn't add and I didn't subtract in his vain yard since inception of this August blessings programme.
"Year to year since i joined the programme I have been filled with the blessings of God, I know what my Lord has done for me and my family, she added
Otutuloro explained that the C/S movement in Ilaje,Langbasa Ajah is a solution centre because whenever you come with faith your prayer is answered.
Another Prophet, Kehinde Ayomide said; we bless God for His faithfulness. the anniversary ceremony attracted a mammoth crowd especially this very August blessings and many people received their heart desires.
Ayomide said he was invited for the year August blessings programme as a prophet of God and on the 15th God answered him.
"What has been giving me sleepless night is gone, as humans there would always be challenges but let's keep our faiths alive".
Most Senior Mother prophetess JP Adetunbi Aroja, described the programme as a huge success.
"Since 8years we started this programme, the end is always a record of success stories in the solution centre, and I am a living witness as many have been touched positively.
The church secretary, Oluwaseyi Atuntayo said the testimonies they received annually have greatly helped them to continue in the faith and race.
"People who started with us are happy because they have been blessed mightily, let us continue in this faith", he advised.
Lekki Mighty Visitation Day 4: When Your Feet Is Bewitched, Breakthrough becomes Impossible despite Hard Labour – Dr Chris okafor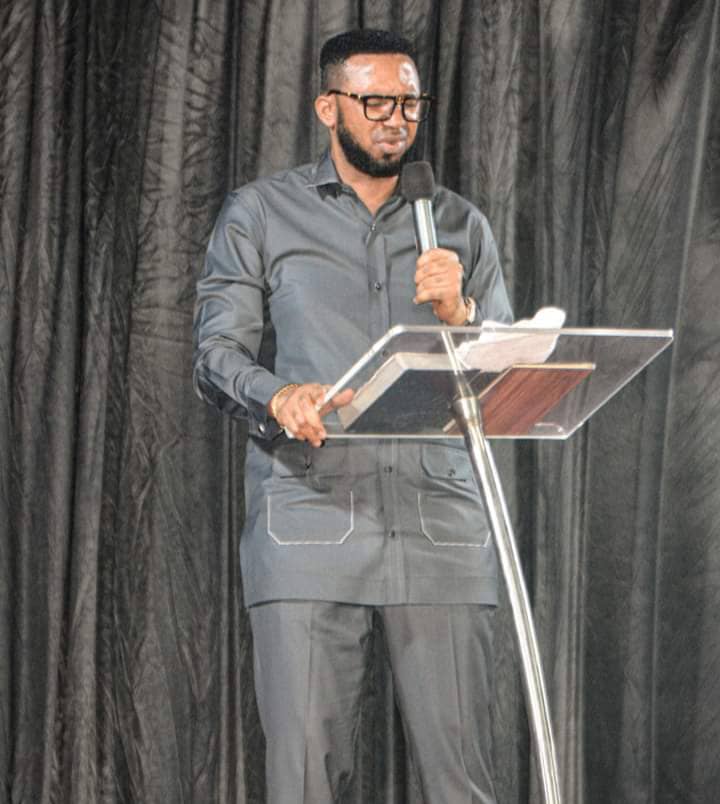 Lekki Mighty Visitation Day 4: When Your Feet Is Bewitched, Breakthrough becomes Impossible despite Hard Labour – Dr Chris okaforStart slideshow
…..Projected Arrow uprooted, Death Cancelled, wedding gown and Miracle Babies released as Conference ends
When you are spiritually attacked your legs takes you to the wrong place, whatever you lay your hand upon will yield zero even those that tried to help you also become a victim.
Preaching at the Day 4 of the Lekki Mighty Visitation Conference in Lekki Lagos, the Senior Pastor Grace Nation world-wide also known as the Generational Prophet of God Dr Chris okafor said if your feet is bewitched your feet will carry you to where a child of God is not suppose to be seen.
The Man of God who was teaching on the Topic "Bewitchment of The Feet" said the Leg is the part of the body that carries all other part of the body and wherever the leg Leds the body to is where all the part of the body will go, therefore if the legs are been controlled, all other part of the body will do same.
Breaking his analysis down, the Generational Prophet of God said to know that your feet is been Bewitched, that person will always walk into trouble, he said wherever there is trouble, which you can avoid but unexpected you met yourself in the mix of the crisis, it means your leg has been Bewitched, Again if you always find your self in an accident Prone Area or always sustain injuries on your legs, your feet are been Bewitched, the Apostle of altars also remarked that if you always come late or missing out of good opportunity and despite your hard Labour nothing to show for it, your legs are been Bewitched.
The Generational Prophet of God Dr Chris okafor highlighted that to break out of this Predicament, you must be very Close to God in every area of your Life, you must be a kingdom Partner and soul winner not to be bewitched, The devil is always Positioning himself and his allies to ensure you are kept out of the covering, to keep you busy in life but once you listen and take to instructions, it become very difficult to keep you, continual Prayers and Partnering with God, making yourself available to the things of God keeps you ahead from Bewitchment.
Many wedding gowns were released by God to Ladies waiting upon the Lord for their marriages to take Place, as God directed his servant, the Generational Prophet of God to hand over those wedding gowns, also death sentence passed on a woman due to Land crisis saga was cancelled ,while Projected Arrow of Sickness uprooted at the Day 4 of the Lekki Mighty Visitation Conference, Miracle babies were also given to awaiting mother's.
Meanwhile the 20th Anniversary and thanksgiving ceremony of Grace Nation, begins on the 29th November -3rd December 2023 at the International Headquarters of Grace Nation world-wide situated in Ojodu Berger Lagos Nigeria…
Lekki Mighty Visitation: The Spirit of God in You determines the Level of Results – Dr Chris okafor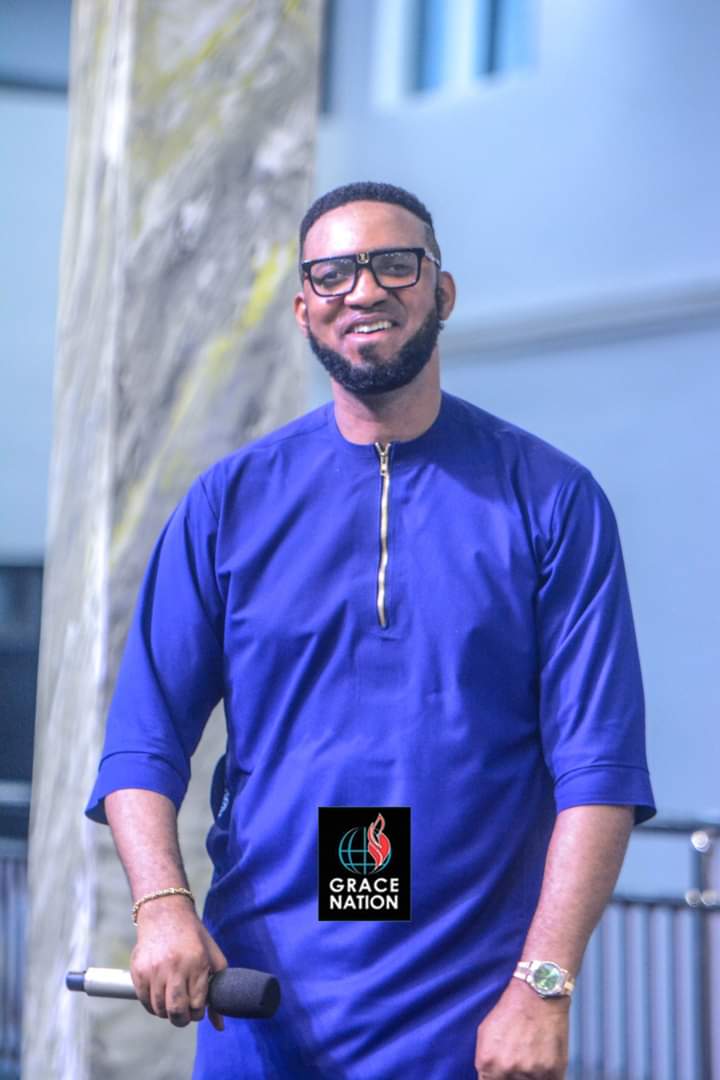 Lekki Mighty Visitation: The Spirit of God in You determines the Level of Results – Dr Chris okafor
….. Credentials is not by speaking but in the spirit of God
No matter what you do to stop Challenges in Life, if you don't study the source and understand how to work it out, the battles continues but when you look out for a divine instructions, from God through your spiritual father's, you will overcome.
This and more are the fondamental insight introduce to Participates at the Second day of the ongoing 4days Lekki Mighty Visitation Conference organiser by the Chris okafor world outreach Ministries COWOM under the auspices of it's President and Convener , The Senior Pastor Grace Nation world-wide Better known as the Generational Prophet of God Dr Chris Okafor.
The Popular Lagos Televangelist Clergyman who was speaking on the Topic "This Battle must End" said battles are inevitable but for you to stop them, you must work it out, you cannot just sit down fold your hand and expect battles to stop, the Man of God said battles are projected assignment by the devil to ensure you failed by all means therefore you must be battle ready at all time, your Spiritual Ability/prayers must be extremely hot to overcome battles.
The Generational Prophet of God also sighted that battles come in different sizes and shape, you must not overlook or underated them cause they might consume you, Sighting another example in the scripture, the Apostle of Altars says , Gollaith never believe Samson can ever face him at anytime, he was overzealous with the size of Samson but because Samson knows what he carries, also knowing fully well that God is with him, he faces the battle squarely and overcome Goliath.
To end the battles, the Generational Prophet of God declared that you must be determined to get results, your prayer Life must be very hot, you must be a Prayer warrior. Also to end the battles, you must be a kingdom partaker,when you sow into the kingdom you reap, when any Battle come up, God fights for you, the Man of God also said, to end the battles, you must be a soul winner, when you win souls into the kingdom of God, directly or indirectly you are telling God to take up your Battles and when God take over your battles ,the Battles stopped, therefore your credentials is not by speaking big Grammar but in the Spirit of God, the Generational Prophet of God Dr Chris okafor remarked.
Day one of the conference witness Prophetic declaration, Healings and Solution to issues and case files.
But the Day 2 was more brutal with Powerful deliverance, Mighty Miracles and Restoration, Evil Marine spirit womitted the Glory of People out, Sickness and Particularly the spirit of Poverty and promises and Fail ruins out of People at the Conference, there was also Mighty Restoration of Finances, health, Marriage and Miracle Babies.
The Day 3 According to the Set Man will be more Prophetic and Healings from Sickness and illness medically believes to be incurable, therefore if you miss the first two days, Join the Generational Prophet of God Dr Chris okafor on Tuesday 28 November 2023 by 4pm at the Lekki Mighty Visitation Conference, as you join him to Pray your Life will never remain the Same Amen.
Jehovah Jireh : Celestial Church of Christ's King of Kings Cathedral Gears Up for 2nd Adult Harvest Thanksgiving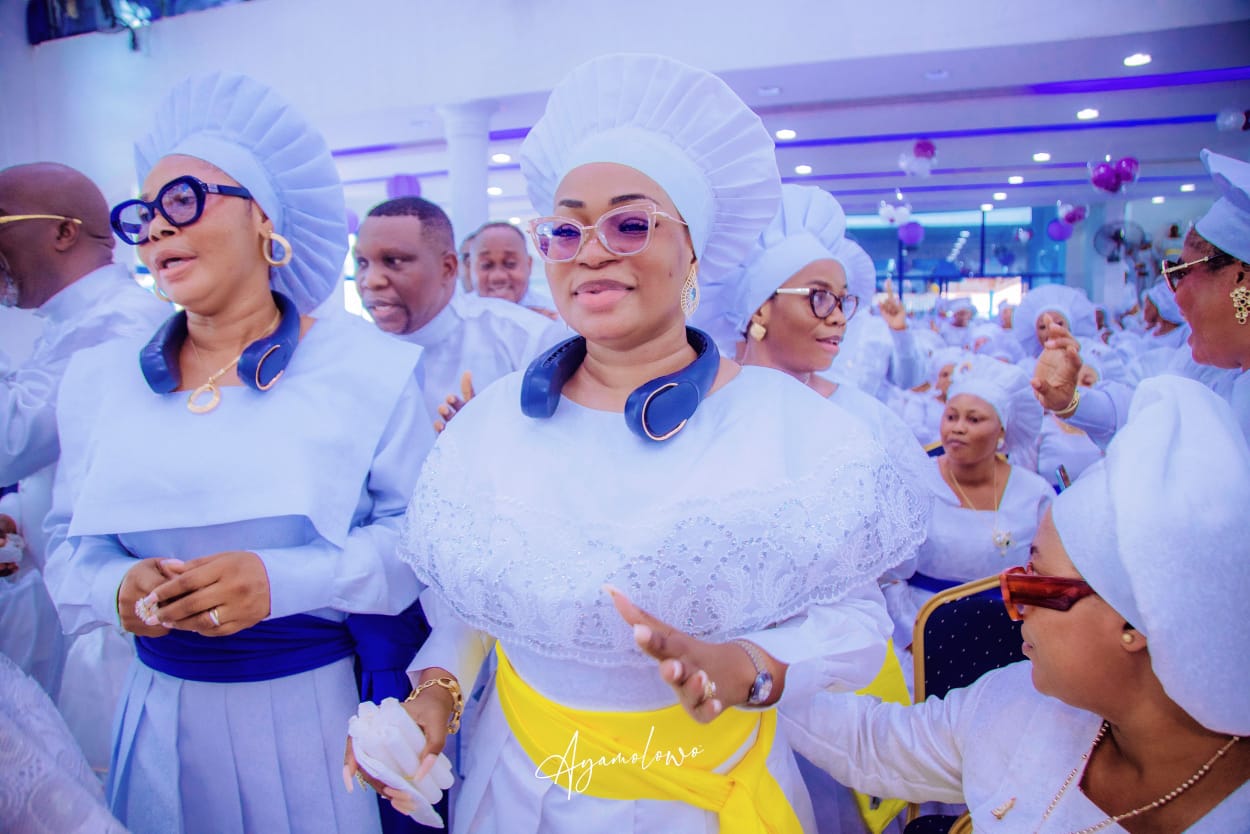 Jehovah Jireh : Celestial Church of Christ's King of Kings Cathedral Gears Up for 2nd Adult Harvest Thanksgiving
In a spirit of gratitude and worship, the Celestial Church of Christ's King of Kings Cathedral extends a warm invitation to the public for their 2nd Adult Harvest Thanksgiving, themed "Jehovah Jireh," slated to unfold from December 4th to December 10th, 2023.
The week-long celebration is not merely confined to traditional Thanksgiving services; it encompasses a series of diverse events, reflecting the church's commitment to holistic community engagement and spiritual rejuvenation.
Schedule of Events
1. Saturday, December 2 – Orphanage Visit
Kicking off the festivities with compassion, the church plans a heartfelt visit to the orphanage, embodying the essence of giving back to the community.
2. Monday, December 4 – Medical Outreach and Vigil
A day dedicated to health and spirituality, featuring a medical outreach initiative coupled with a vigil led by the esteemed sidemen and sidewomen.
3. Tuesday, December 5 – Women's Day and Youth Night
Empowering and celebrating the roles of women, this day is also dedicated to the vibrant energy of the youth, promising an inspiring and invigorating night.
4. Wednesday, December 6 – Special Seekers Service and Revival
A day of spiritual introspection and revival, inviting all seekers to partake in a special service aimed at deepening their connection with the divine.
5. Thursday, December 7 – Spiritual Consultation and New Moon Service
Offering a unique opportunity for spiritual guidance, this day features consultations and a service aligned with the symbolism of the new moon.
6. Friday, December 8 – Night of Gratitude (Harvest Praise Concert at Agege Stadium)
A grand night of musical celebration, featuring renowned performers and the Host Choir led by Evang. Dele Blacko.
7. Saturday and Sunday, December 9-10 – Thanksgiving Service
Culminating in a powerful Thanksgiving Service, attendees are invited to join in the culmination of gratitude and worship.
Key Performers
The musical lineup boasts a stellar array of performers, including Adeyinka Alaseyori, Apekeola, Ajidara, Engo, Akin Adebayo, Toluwanisings, Tope Alabi, Empress Ewaade, Apex Choir from CCC International Headquarters, Ketu, and the Host Choir led by Evang. Dele Blacko.
Leadership
Under the guidance of Shepherd Venerable Superior Evangelist Israel Abayomi Oni and the patronage of Life Grand Patron Evangelist Dele Akinola, the church endeavors to create a spiritually enriching experience for all participants.
The "Jehovah Jireh" Harvest Thanksgiving promises a week filled with diverse activities, spiritual reflection, and musical celebration, embodying the core values of the Celestial Church of Christ's King of Kings Cathedral. Can