Cult member arrested in connection of missing singer's lifeless body that was dumped at the bank of river in Benue state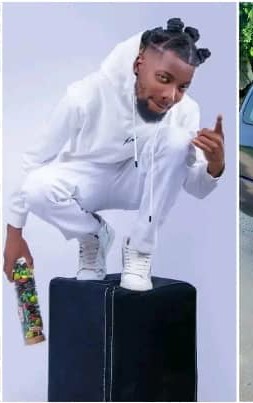 Cult member arrested in connection of missing singer's lifeless body that was dumped at the bank of river in Benue state
By Ifeoma Ikem
A popular singer in Makurdi, Benue State,Terungwa Ikon, aka Ortrees, who was declared missing found dead seven weeks after at bank north river of state metropolis.
The deceased was reported missing on Wednesday, April 23, 2022
Our correspondent learnt that the singer left his elder brother's home and went back to their family's house in Makurdi North Bank area
It was learnt that ever since he left ,no one heard any information about him,no tracing of his where about ,it was also reported at police station until Sunday, June 5, 2022, when his lifeless body was discovered dumped close to north river bank.
The command spokesperson ,SP Catherine Anene,confirmed that the singer's lifeless body was dumped by the river bank
According to her,several persons have been arrested,one of them is a member of a cultist group who is helping the police with more information on further investigation.
Court Issues Arrest Warrant Against Lagos Pastor Over Alleged Rape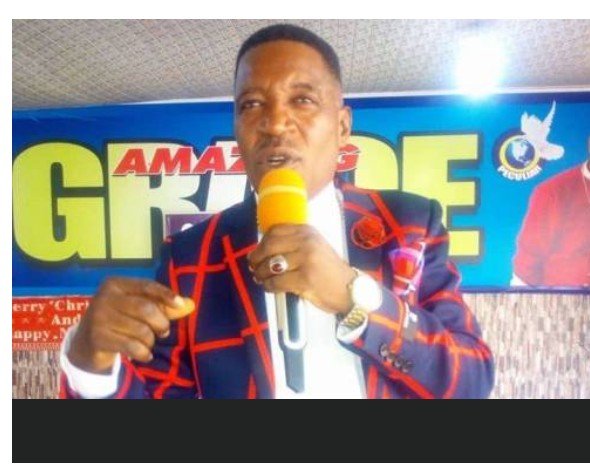 Court Issues Arrest Warrant Against Lagos Pastor Over Alleged Rape
By Ifeoma Ikem
An Ikeja Special Offences Court of Lagos against Pastor Chris McDouglas Omosokpea, the General Overseer of Peculiar Generation Assembly Church, Oshodi, who is facing a charge of rape before the court.
The Pastor was accused of having canal knowledge of a teenage member of his church for three years
The trial Justice Ramon Oshodi ordered the pastor's arrest after he refuses to appear for more than eight times that the matter has been mentioned before his court
The General Overseer who was arrested in June 2020 by the operative of Makinde Police Division of the Nigeria Police, Lagos State command, after the parents of the victim reported the matter at the police formation.
Upon his arrest, he was admitted to bail on health grounds before the Samuel ilori Chief Magistrate Court, Ogba, Lagos State.
Saharaweekly reports that the suspect sexually abused the 14-year-old girl for four years before he was arrested and charged before the court for defilement.
Justice Oshodi refuses his lawyer pleads that he was not convinced with all his lies which he claimed that he was seriously ill but need some time to recover fully.
While the DPP also informed the judge that there was no medical report to support the counsel's claims.
Further hearing of the matter has been fixed for July 13 2022
BISHOP AMADI AND SON ADMIT KILLING WOMAN FOR RITUAL
BISHOP AMADI AND SON ADMIT KILLING WOMAN FOR RITUAL
By Olorunfemi Adejuyigbe
The Nigeria Police Force in Abuja on Monday, 27 June, 2022 has confirmed the arrest of a Bishop amadi and his son, as they have been found to be responsible for the Kubwa P.W alleged ritual killing.
According to the police, both father and son have admitted complicity in the killing of the woman though each is pushing the actual act to the other.
A female mutilated corpse was dumped in Kubwa around P.W road by the side of the bridge in the early hours of Monday, 27 June, 2022 as passers-by noticed the mutilated parts and raised alarm.
A source disclosed that Bishop Amadi A. Amadi of Freedom Chapel International and his son, Pastor Kelechi Amadi, are allegedly connected to the killing.
They were both arrested after a Keke rider approached the police and told them that he conveyed the three sacks used in concealing the remains of the victim.
The source further disclosed that the son, Kelechi Amadi, told the Keke rider that the sacks were containing scraps and was asked to dispose of them at the P.W Bridge dumping site in Kubwa after he charged him N1,000 for his service.
The following morning scavengers known as Baban Bola broke the bags in search of scraped items, as they tore the sack just so they discovered the contents and alerted people.
The Keke rider in the morning while using the same route saw people gathered at the spot where he disposed of the sacks, he then stopped to see what was happening and realized it was the sacks he earlier disposed of that contained the mutilated body.
The Keke Rider voluntarily led the police to the church, where the Pastor and his Father, Bishop Amadi A. Amadi, were both arrested and handcuffed as they were led out of the church building by the Police around 3 pm on Monday, 27 June, 2022.
The police returned on Tuesday afternoon, 28 June, 2022 to seal the church after making further searches of the building in Kubwa.
The Kubwa alleged ritual killing has raised lots of eyebrows in the neighbor-hood of Abuja. After investigation, it was discovered that the Bishop and his son, Kelechi Amadi who is also a pastor admitted to the crime. Upon hearing the confirmation, the wife of the pastor Kelechi Amadi disassociated herself from her husband.
Kelechi Amadi is married to 29-year-old Mercy Amadi and they both have two kids. They have been married for almost four years now. After the Kubwa P.W ritual killing saga, the wife Mercy Amadi took to her social media and removed all the tags to her husband pastor Kelechi Amadi.
Her name on her Facebook page use to be Mercy Amadi but after the incident, she changed it to Mercy Onyinye Cyril.
She also turned her marital status to single. Pastor Amadi who is a founder of a non-denominational prayer group known as the Company of Prophets, was arrested alongside his father for the Kubwa P.W ritual killing.
It was gathered that pastor Kelechi who is also called an apostle and a prophet was dismissed from the Nigerian Navy before he became a pastor. He has a couple of bad records from his past but it was said that God arrested him.
After he repented he was then ordained by his Bishop father, Amadi A. Amadi as a pastor. He then grew into an apostle and then prophet pastoring one of his father's churches. He was the head pastor of Freedom Chapel in Bwari Abuja.
It was reported that it was he who confessed that it was his father who is responsible for the act even though the father says otherwise. His wife Mercy Amadi now Mercy Onyinye Cyril has now disassociated herself from both her husband Apostle Kelechi and her father-in-law Bishop Amadi A. Amadi.
Brother of David Nwanmini, boy in Ekweremadu's organ harvesting saga opens up on his real age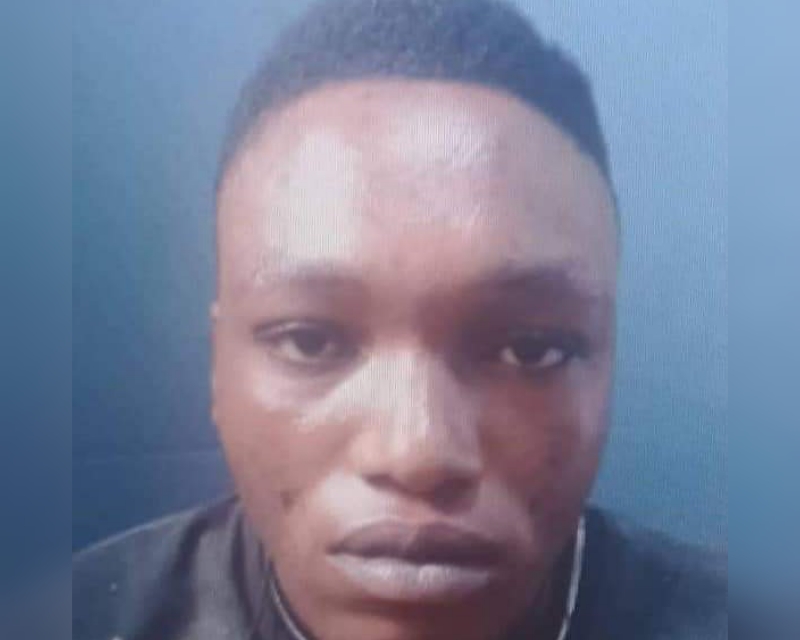 Brother of David Nwanmini, boy in Ekweremadu's organ harvesting saga opens up on his real age
By Olorunfemi Adejuyigbe
The younger brother of David Ukpo Nwanmini, an alleged victim of organ trafficking involving Senator Ike Ekweremadu and his wife in the United Kingdom, has opened up on his real age.
The younger brother whose name is Jonathan Ukpo Nwanmini, made it known that his elder brother who is the alleged victim, David,  is 25 years old, as opposed to the claims of him being 15 by the British Police.
But the brother, who claimed to be 22 years old, told Vanguard that the victim is his elder brother.
"David is my elder brother because we are both of the same father with different mothers and we hail from Ebonyi State. I will be 22 years old by next month and David is 25 years old," he said.
"I am aware that he travelled because he told me. He did not disclose the country he was travelling to. He simply told me he was going to school abroad.
"After some months of not hearing from him, I got his number from his girlfriend and called him. I asked about his studies and work.
'He said it was fine but that he was not working yet as he needed to go to school first before he could be given a working paper. I told him about our dad who was not feeling fine.
"This was the conversation we had this month since January when he travelled. He was staying with us here in Ikotun before he left. We both sell phone accessories. We spoke last week. We even spoke again this week."