Dangote Refinery to Reduce Africa's Petroleum Importation by 36%, says APPO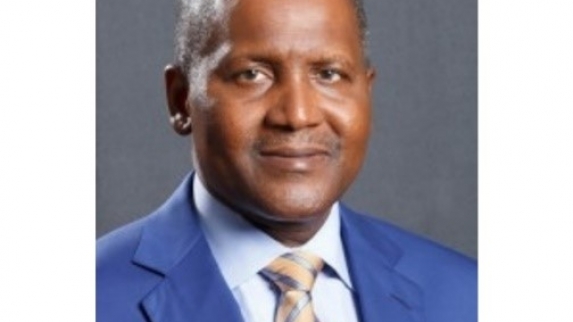 Dangote Refinery to Reduce Africa's Petroleum Importation by 36%, says APPO
African Petroleum Producers Organisation (APPO) has said that the establishment of Dangote Oil Refinery will bring about a 36 per cent reduction in the importation of petroleum productions into the continent.
Besides, the organisation expressed a belief that the success of Dangote Refinery project could incentivise the rise of similar projects across Africa despite the current focus on energy transition.
The Secretary-General, African Petroleum Producers Organisation, Dr. Omar Farouk Ibrahim, said in an interview that Dangote Refinery shall be supplying over 12% of Africa's products demand when it becomes operational.
Ibrahim stated, "To appreciate the impact that the Dangote refinery is going to have on African economies and especially on the supply of petroleum products, and to some extent the conservation of scarce foreign exchange, a look at some statistics on the continent's petroleum products demand and supply is in order.
"Currently, Africa's daily petroleum demand is 4.3 million barrels per day (mbd). Of this volume, 57% is produced locally (on the continent) while 43% is imported. When Dangote is fully onstream, the percentage of Africa's products import shall drop to 36%. This is even as the total volume of products demand rises to 5.4 mbd. You can therefore see the huge impact that Dangote refinery shall be making to overall products supply in Africa. Dangote shall be supplying over 12% of Africa's products demand.
"That is huge savings for a continent that has scarce foreign exchange and little to export. We shall save from buying abroad and from shipping and insurance costs. Furthermore, the success of Dangote could incentivise the rise of similar projects, the noise about energy transition notwithstanding," oil analyst noted.
Ibrahim also hailed Dangote's decision to go ahead with the construction of crude oil refinery despite a campaign against fossil fuels, adding that the demand for fossil fuel is going to continue for several decades to come.
"We believe that Dangote made a very wise decision to proceed with the project, despite the campaign against fossil fuels. There will be demand for petroleum products for many decades to come. Indeed, we see petroleum products prices rising steadily in the next few years for at least two decades.
"This is because new refineries are not coming up in Europe and North America, where Africa imports 34% of its supplies, because their governments have embraced energy transition, some willingly, others due to pressure. So, some of the sources of Africa's imports are going to dry up. At the same time, Africa will not be in a position to fast track the development of non-fossil fuels.
"In fact, even the developed countries will not be able to move as fast as is projected. We see Africa and many regions of the world continuing to rely on fossil fuel energy at a time when deliberate decisions are being made to stop funding fossil fuel projects. The world risks abandoning fossil for renewable, but in the end not getting the renewables, and at the same time losing the fossils due to deliberate neglect", he explained.
Ibrahim urged African refiners to invest more on technology and develop the right expertise to manage their refineries, which are going to serve the continent as western refiners halt the establishment of more refineries.
He stated, "African refiners have no cause to worry about their investments. All they need to do is to ensure that they have developed the right expertise to manage their refineries, get honest managers and staff to run their business and come together to join APPO's initiative to establish foundries and other equipment manufacturing plants to service their refineries. Once they have these, the market is there for their products.
"For the next three decades or more, Africa shall continue to use fossil fuel-driven vehicles and with its population projected to double within that period, there will be a huge market for petroleum products. Africa cannot rapidly transit into electric vehicles, as the bulk of the vehicles on our roads today and in the next 20-30 years are going to be non-electric. There is the market, and we should not be discouraged from thinking positively", the APPO scribe noted.
He disclosed that APPO is working with its Member Countries to construct cross border energy infrastructure like pipelines for crude and products as well as for oil and gas terminals, depots etc.
"Once we have this infrastructure on the ground, the markets for African refiners shall not be limited to their home countries. Fortuitously, the African Continental Free Trade Agreement, which came into force in 2021, is there to support this initiative", he added.
FirstBank Bounces Back to its Leadership Position, Delivers a Fantastic Performance in 2021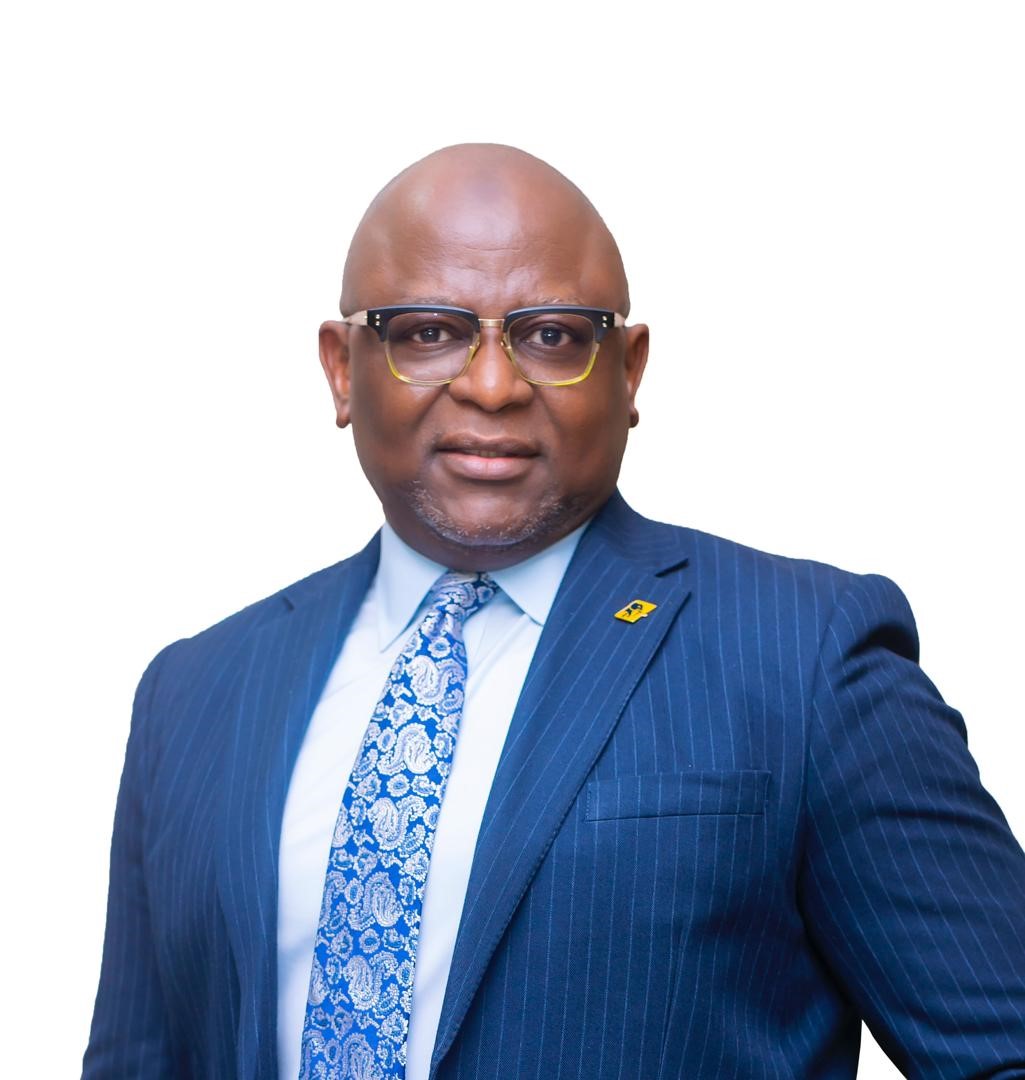 FirstBank Bounces Back to its Leadership Position, Delivers a Fantastic Performance in 2021
As financial market analysts continue to digest the 2021 financial results of the FirstBank Limited, which they say reflect the return of the banking conglomerate to its leadership position, Festus Akanbi writes that the regime of strong fundamentals which the robust performance represents is in tandem with the ongoing restructuring being midwifed by the current board and management of the company
The Nigerian investing community was held spellbound earlier in the week when FBN Holdings Plc released its much-awaited 2021 financial statements to the public, showing a stellar performance, especially in its banking subsidiary, First Bank of Nigeria Limited, which is said to be indicative of its strong recovery from its hitherto dwindling financial position.
Banking and capital market analysts, in their immediate reactions, said the impressive results signpost a regime of strong fundamentals after a period of restructuring by the leadership of its current management and board.
The Scorecard.
To mitigate the effect of the low-interest rate on investment securities and revenue generation, the bank was said to have intensified deposit mobilisation and funding strategy to support enhanced loan growth at optimised rates leading to a 5.7% increase in interest expense to N140.8 billion as against N133.2 billion in December 2020.
During the period, non-interest revenue grew by 96.1% to N364.6 billion as against N185.9 billion in the preceding year on the back of increased fees and commission income, treasury activities, and other operating income.
According to a report by Nairametrics, in its bid to further enhance its revenue generation capacity, First Pension Custodian Limited, a subsidiary of First Bank of Nigeria Limited, entered into a definitive agreement with Access Bank Plc for the planned acquisition of the entire share capital of Access Pension Fund Custodian Limited held by Access Bank Plc. This, according to the management of the bank will further boost its market share in the industry, aid revenue diversification, and support annuity income.
The bank says it will continue to create quality loans with a focus on retail lending driven by technology as it continues to grow non-interest income to further diversify revenue.
To show for the relentless efforts of the board and management of the bank, deposits from customers increased by 19.5% y-o-y to N5.9 trillion (Dec 2020: N4.9 trillion) reaffirming the bank's strong market access and robust funding base.
A statement from the bank said, "Our investment in agent banking, digitalisation, and deployment of digital platforms which our customers have adopted, improved customer penetration and deepened our solid retail franchise. This continues to provide us with access to stable funding, reducing our cost of fund ratio to 2.1% (Dec 2020: 2.3%) while supporting the float of our current and savings account at 91.2% (First Bank of Nigeria)."
In the same vein, total assets grew 16.2% y-o-y to N8.9trillion as against N7.7trillion in 2020, driven by a 30.0% y-o-y increase in customer loans and 26.3% increase y-o-y in investment securities. Cash and balances with Central Banks, loans to banks & customers, and investment securities constitute 87.2% of total assets (Dec 2020: 83.4%).
"With a cleaner balance sheet and resilient earnings-generating capacity, FirstBank (Nigeria) was able to accrete capital buffers from organic earnings. Hence, despite the increase in loans and advances, Capital Adequacy Ratio (CAR) remained steady, marginally increasing to 17.4% (Dec 2020: 17.0%)," the report said.
Meanwhile, the audited report for the group indicated an impressive double-digit growth in the top line and the bottom line. Gross earnings rose from N590.66 billion in 2020 to N757.30 billion in 2021. Profit before tax doubled by 99.1 per cent to N166.66 billion in 2021 as against N83.7 billion in 2020. Profit after tax grew by 68.4 per cent from N75.6 billion to N151.079 billion. Earnings per share thus increased from N2.45 in 2021 to N4.17 in 2021.
Its balance sheet also gives cause for joy to its stakeholders as its total assets rose from N7.69 trillion in 2020 to N8.93 trillion in 2021. Customers' deposits grew to N5.85 trillion in 2021 as against N4.9 trillion in 2020. Loans and advances to customers also improved from N2.21 trillion to N2.88 trillion. With total liabilities rising from N6.92 trillion to N8.05 trillion, shareholders' funds increased from N765.17 billion in 2020 to N879.86 billion in 2021.
A quick analysis of the performance shows a progressive trajectory that has portrayed First Bank as an organisation that has recovered from past episodic challenges that led to a change of baton at its board level.
Analysts are quick to point at the recent restructuring exercise in the organisation as the launchpad for the excellent balance sheet operations which translated into a 30.3 per cent rise in its gross earnings, while total assets and customer deposits rose by 15.9 per cent and 19.5 per cent respectively.
The audited report also confirmed Mr. Femi Otedola as the largest individual shareholder of the group, with total direct and indirect shareholdings of 7.57 per cent.
Fall in NPLs, Boost to Profitability
For a bank that was almost brought to its knees by the burden of non-performing loans, it came as a great relief to both the shareholders and the regulatory authorities that for the first time in a long while, First Bank's NPLs came down to 6.1 per cent, significant progress for the bank when compared to other Tier 1 banks and the regulatory threshold of 5.0per cent.
Analysts also attributed the significant fall in the NPL rates from 40 in 2016 to 6.5 per cent in 2021, to a new culture of corporate governance currently in place in the group and which has successfully revamped the company's risk management capabilities.
According to the bank, the recent turnaround and improvement in the non-performing loans have been a major boost in FirstBank's quest to improve profitability and reinforce its leadership in the financial services industry in Nigeria.
Analysts said with the impressive results for its 2021 operations, the board and management of FBN have proven to the investing community that the company is ready to take its leadership role in the nation's banking sector and that the years of locusts have been put behind the institution.
A Transition to Sustained Growth
In their view, First Bank, with these impressive results has demonstrated the fact that is transitioning into a sustained growth phase and delivering performance commensurate with the size of its business capabilities of its people.
And for the shareholders of the company, it was a harvest time with N12.56 billion set aside as divided, about 8.3 percent of the total net earnings recorded in 2021.
A capital market analyst, Mr. David Edobor explained that the major transformation in First Bank, as evident in its mouth-watering performance should be attributed to the doggedness and determination of the new leadership of the bank. His view was corroborated by a source from the company who explained that the performance was driven by a relentless focus on the needs of customers and improving the competitiveness of the bank's offerings.
"We have sharpened our "Go to Market" approach to better leverage the opportunities which our large scale provides, in addition to becoming more relevant to our clients by improving our value propositions."
Over the years, FirstBank has been able to grow customer accounts from about 10 million in 2015 to over 36 million (including digital wallets). It also became the second-largest issuer of cards in Africa with over 11.8million issued cards, onboard over 18.6 million active customers on First Bank digital banking platforms.
New Hands, New Culture of Excellence
Market watchers said although some of the impressive figures represented the performance of the bank before the coming of the current leadership, analysts said the good news coming from the organisation will greatly challenge the incumbent board and management to push the frontier of excellent performance in the company.
It would be recalled that the bank was able to stabilise after a leadership tussle at the board level. However, with the triumph of Adeduntan and his return to his post, the foremost bank has been recording stellar performances.
Part of the changes was the emergence of the chairman of Geregu Power Plc, Femi Otedola as the highest single shareholder of the company.
An elated Chief Executive Officer of First Bank, the banking arm of the holding company, Dr. Adesola Adeduntan, described the success of the commercial banking business as the beginning of the transition into a sustained growth phase.
He said, "Following years of strategic restructuring of the Bank's balance sheet and operations, the Commercial Banking business is beginning to transition into a sustained growth phase delivering performance commensurate to the size of our business and capabilities of our people. Profit before tax is up 77.9%, gross earnings 30.3%, total assets 15.9%, and customer deposits up 19.5%."
This performance, according to him, was driven by a relentless focus on the needs of customers and improving the competitiveness of the bank's offerings. "We have sharpened our 'Go To Market' approach to better leverage the opportunities which our large scale provides in addition to becoming more relevant to our clients by improving our value propositions.
"This performance is also in line with the Bank's Quantum Profitability Leap agenda which seeks to ensure that we fully maximise the revenue-generating capacity of our business to boost the bottom line and fulfil the expectations of all stakeholders in the business," Adeduntan stated.
FirstBank engages in the business of commercial banking and has many subsidiaries that focus on international commercial banking, trusteeship, capital markets, pension fund custodianship, mortgage financing, insurance brokerage, and management of SMIEIS fund investments, small-scale banking, and bureau de change activities.
Culled from ThisDay
Emirates strengthens the connection with Nigerian travelers and hospitality industry.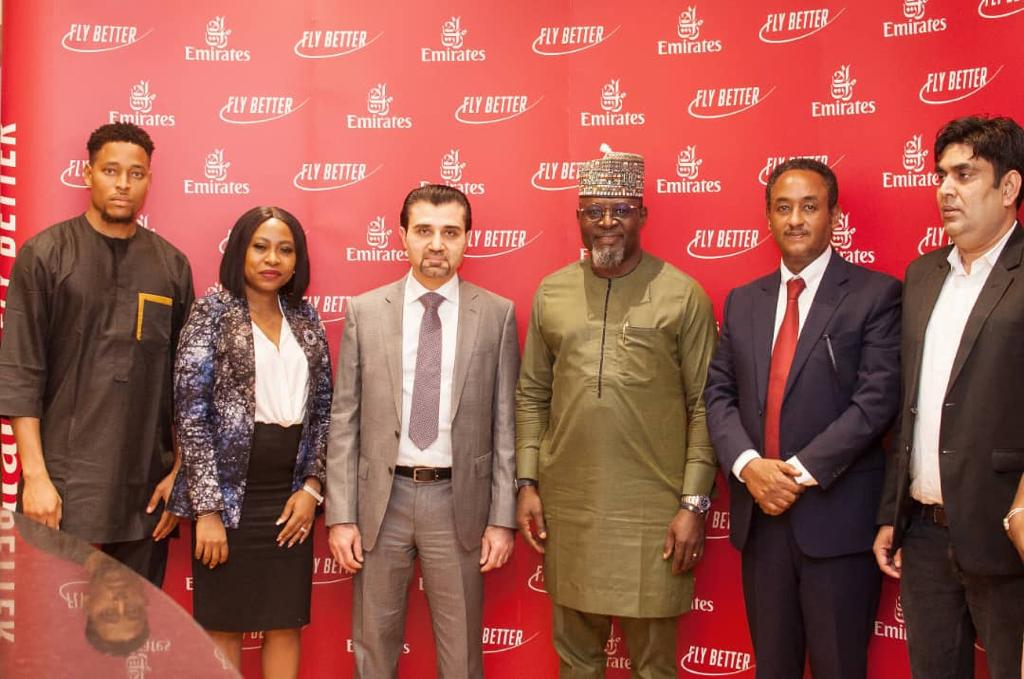 Emirates strengthens the connection with Nigerian travelers and hospitality industry.
Emirates, the world's largest international airline, held an event in Lagos to recognise the services and ongoing partnerships of its top travel agents. The event was the first to take place since the outset of the pandemic, and gathered the industry's best, reaffirming the airline's ongoing commitment to the market and its longstanding partnership with its travel trade partners and their respective agencies.
The event included Lagos's most prominent travel agencies. The airline's top management, led by Badr Abbas, Senior Vice President Commercial Operations in Africa, honoured the contribution of the travel agents to Emirates' post-pandemic recovery in characteristic style and elegance. The event was also hosted by Paulos Legesse, Country Manager Nigeria and the Emirates team in Nigeria.
This special travel industry initiative is another clear demonstration of the strategic importance of the Nigerian market to Emirates.
Commenting on reconnecting in person with the travel industry for the first time since the outset of the pandemic, Badr Abbas said: "Emirates airline and Nigeria share a very special relationship that goes back to almost 20 years, and we have been connecting Nigerian travellers to a global network which now spans nearly 130 destinations, making it easier to connect with friends, family, trade and tourism opportunities.
"We have been eager to visit Nigeria, a market that is very important to us, to meet with the people that have supported us, even in the most difficult of times. Throughout this journey, you, our loyal travel agents have been an integral part of our rebuilding efforts, for which we are extremely grateful. We look forward to your continued support in the years ahead."
He continued: "It has been a challenging two years for all of us, and together we are navigating the road to recovery, hopefully gaining an even stronger footing for the future. The word 'Together' is key and has always been for us at Emirates. Recovery is not a unilateral effort. It is through collaboration and meaningful partnerships that we move forward with recovery, and all collectively prepare to address the pent-up demand for travel to and from Nigeria and across our network."
The airline also organised a workshop in Lagos for close to 60 travel trade partners, which aims to provide them with the latest updates and information on the airline, its route network and fleet in service, the ramp up of operations in both Lagos and Abuja, new routes for the airline globally, updates on its new Premium Economy product, up-to-date information on its customer and booking policies, the latest on Emirates Gateway partner portal, in addition to other topics.
Emirates currently operates 12 flights a week to two cities in Nigeria, Lagos, and Abuja. By 1 September, it will ramp up its operations to 21 weekly flights in line with increasing demand for international travel from the market.
Emirates flew over 19 million passengers across its network in the last financial year.
Emirates flyers can look forward to another distinctive Emirates travel experience as the airline unveils its full Premium Economy offering onboard and on ground, starting 1 August 2022.
The new cabin class, which offers luxurious seats, more legroom, and a service to rival many airlines' business offerings, will be available to Emirates customers travelling on popular A380 routes.
Once onboard, customers will immediately notice the quiet luxury in Emirates' Premium Economy cabin. A wood panel finishing similar to Business Class sets the cabin's mood, and each seat is designed to provide optimal comfort and support with 6-way adjustable headrests.
New Set of UBA Customers to become Millionaires in Super Savers Promo
New Set of UBA Customers to become Millionaires in Super Savers Promo
Africa's Global Bank, the United Bank for Africa (UBA) Plc, is set to reward several of its loyal customers in its upcoming Super Savers Draw which will be held on Friday, May 27th at the UBA Head Office, Marina, Lagos.
The UBA Super Savers Draw is a promo organised by the Bank through a series of transparent draws which will see hundreds of its Savings Account holders, rewarded with huge prizes after a transparent draw. At the draws, one lucky customer will win N2 million, N1.2 million, N500,000 each; while N100,000 cash prize will be up for grabs for 20 Bumper Account holders.
Another 10 Savings Account holders will win N1million each and some university students with a NextGen Account will win a monthly salary of N15,000 for a year.
UBA's Head, Personal Banking, Ogechi Altraide, who spoke ahead of the draws, explained that the Super Savers promo is yet again another opportunity for customers to have their lives transformed. All existing customers should do to qualify is to ensure that they save monthly in their UBA Savings Account, while new customers should simply dial *919*20# to open a UBA Bumper Account.
According to her, the Super Savers Draw is open to account holders of the bank from the six geographical zones in Nigeria and has something big for everyone. The aim is to appreciate loyal customers of the bank, who have cultivated a savings culture and stayed loyal to the bank over the years. It will also offer fresh opportunities for potential and intending customers to join the growing number of UBA millionaires and lucky winners who have in the past benefitted from various promos held by the bank.
Winners who recently emerged from the draw, include, Olunwa Osita Ambrose who smiled home with the star prize of a whooping N2m, while Saheed Adeshina Adediran won N1.2m rent for a year. Adewunmi Olaniyi Sobowale, another lucky winner got N500,000 shopping allowance.
Others who equally smiled home with N100,000 cash prizes were;  Bayode Peter Oluwaseun, Archibong Unyime Gift, Yakubu Fali, Alaegbu Promise Uchenna, Onyenwenyi Chidimma Confidence, Maria Obianuju Onyeneke, Emmanuel Kalu, Aramide Afolabi Temitope, Ijeoma Juliet Okika, Taiwo Micheal Odofin, Daina Ochekema Egbe, Ighodalo Thompson, Mercy Effiong, Alice Gabriel, Imrana Bello, Onyedika Promise Umeji, Uzoma Chibuike Timothy, Adewole James Idowu, Opeyemi John Kolawole and Israel Ojima Daniel.
Altraide said, "Indeed, there is something for everyone in the Super Savers Draw and it goes without saying that UBA prioritises not only the financial well-being, growth and ultimate success of customers but also places them at the very heart of its business which is why the bank keeps making more and more of its customers millionaires. Our customers are special to us, and this is another opportunity to prove just that".
"Without a doubt, UBA prioritises not only the financial well-being, growth and ultimate success of customers but also places them at the very heart of its business which is why the bank keeps making more and more of its customers millionaires".
Since UBA commenced the promo in 2020, about 300 winners have emerged from the initiative that continues to reward loyalty and encourage customers to cultivate a savings habit. The last mega draws which was held in December 2021, saw lots of customers rewarded by the bank.
United Bank for Africa Plc is a leading Pan-African financial institution, offering banking services to more than twenty-five (25) million customers, across 1,000 business offices and customer touch points in 20 African countries. With presence in New York, London and Paris, UBA is connecting people and businesses across Africa through retail, commercial and corporate banking, innovative cross-border payments and remittances, trade finance and ancillary banking services.