Demolitions of houses in Oke-Oroma community: Group threatens to vote against PDP on Mar.11 election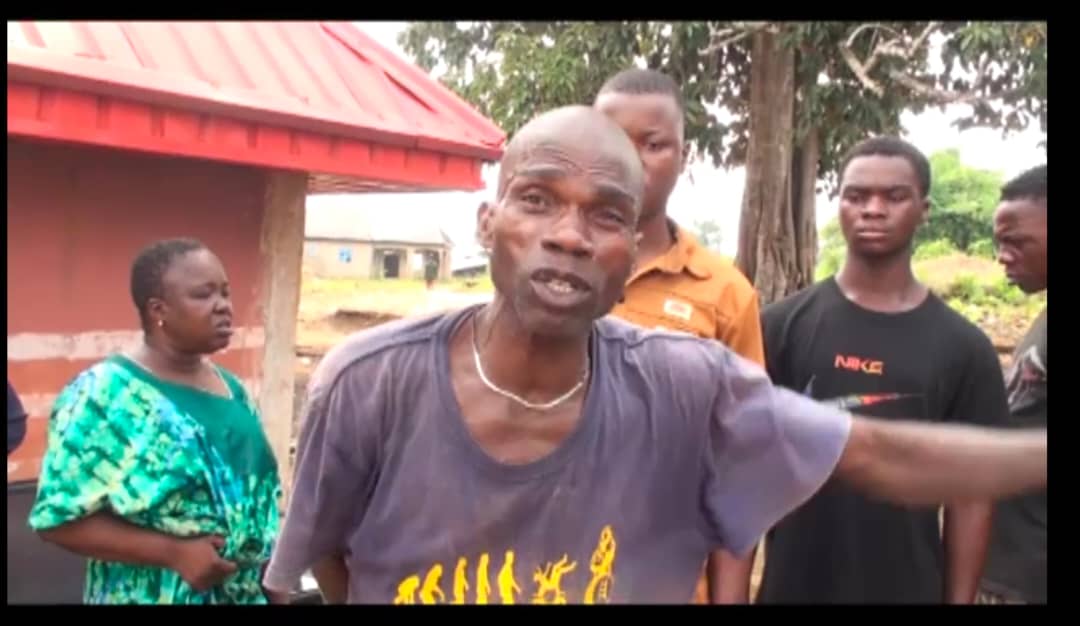 Demolitions of houses in Oke-Oroma community: Group threatens to vote against PDP on Mar.11 election
By Elvis Omoregie
A group under the aegis of Indigenous People of Oke-oroma Community in Ikpoba Okha Local Government Area of Edo State has described the recent reconciliatory moves embarked upon by Governor Godwin Obaseki for the sake of seeking votes for the House of Assembly candidates in the March 11election as medicine after death.
The group in their large numbers said they can't vote any party, especially the Peoples Democratic Party (PDP) that has put them in pains, destroyed their houses, rendered them homeless and later comes back to asked for forgiveness and votes during elections.
The peaceful protest which was carried out in the ancestral home of the community, called "Oguedion," witness a large turnout raging from the youths to the old.
Speaking for the group, Imaho Vincent, said they have been sending series of politicians to beg them so that they can vote for them saying it's was a mistake for what they did to them.
"Obaseki has started sending his people to beg us.
"They have been coming to the community kneeling down saying it is was all mistake destroying our houses, our ancestral homes including the ones that haven't been completed.
"Over 10,000 houses were destroyed even when court granted an interlocutory injunction stoping government not to destroyed our houses, they violated the court order and still destroyed our houses.
"They are begging us now to vote for them and PDP for the forthcoming House of Assembly elections.
"We have told them we aren't going to vote for them.
"They said they were misled by one commissioner.
"On that, we have said if it was a mistake, they should sign agreement with us that they have left the land for us.
"They should also go to the public and announce that they have left our land for us otherwise we are not going to vote PDP.
"We are going to vote them out because power belong to the people.
"We were the ones that voted them before and we vote them out now.
"We don't need PDP again. We don't need them at all.
"We can vote any other political party certainly not PDP because of what they came to do in Oke-oroma.
"We have said PDP is dead in Edo State", Vincent said.
Also speaking, Mrs Osayamon Oviawe, alleged that the government destroyed more than 10,000 houses in the community.
She said they demolished more than three of her houses including her family members houses.
Oviawe said after everything they have done to them, they are coming to begged them for votes.
"When they came begging, we chased them away.
"We told them we are not voting PDP and that we are voting any other party but not PDP.
"When they were destroying our houses, they didn't remember our votes.
"Let them sign agreement with us that they we rebuilding our houses and promised to leave our land for us", Oviawe said".
All effort to reach the commissioner for Information and Orientation Hon. Chris Enehikhare on the said move of the begging the community was unsuccessful.
Kebbi Re-Run: State Government Begins Intimidation Of Opponents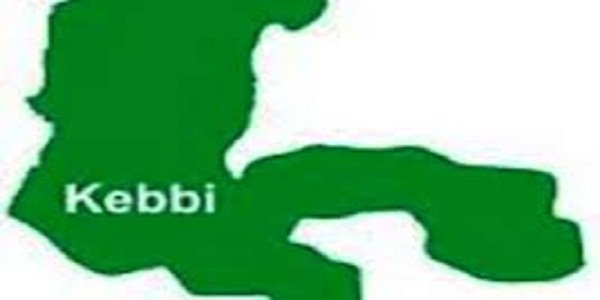 Kebbi Re-Run: State Government Begins Intimidation Of Opponents
Following the preparations for the re-run of Kebbi State governorship election, in which the Independent National Electoral Commission , INEC has announced Saturday, April 15 as the new election, fresh information emerged that the Abubakar Atiku Bagudu-led State government has allegedly commenced intimidation of opponents, especially PDP members.
INEC had declared the Kebbi gubernatorial election inconclusive on the grounds that the poll was marred by irregularities, intimidation as well as "massive vote cancellation and over-voting" in 20 of the 21 Local Government Areas in the state.
Yusuf Sa'idu, INEC collation, and returning officer, said  "We aggregated the total number of collected PVCs in those polling units ( where votes were cancelled) and it came to a total of 91,829. And when we checked the results, the two leading political parties in this contest, APC and PDP polled 388,258 and 342,980 votes respectively. When we looked at the difference, it stands at 45,278," he said.
Quoting the Electoral Act 2022, Yusuf  Sa'idu said: "Where the number of votes cast in an election in any polling unit exceeds the number of accredited voters in that polling unit, the presiding officer shall cancel the result of the election in that polling unit. Subsection three of section 51 also states that where the result of an election is cancelled in accordance with sub-section two, there shall be no return for the election until another poll has taken place in the affected polling unit.
"By virtue of these provisions and the powers vested in me as the collation and returning officer of the 2023 gubernatorial election in Kebbi State, I, Professor  Yusuf Sa'idu of the Usman Danfodio University, Sokoto, hereby declare the gubernatorial election in Kebbi State inconclusive."
Piqued by such a decision, the Chairman of APC Kebbi State Publicity Committee for the governorship campaign, Kabiru Sani-Giant, on Sunday, March 26, 2023 called on INEC to remove Professor Yusuf Sa'idu for what he described as "Bias in discharging  official responsibility."
However and in reaction, an independent election observer who has been monitoring the election in Kebbi describes APC's action as "Childish."
Continuing, the observer who preferred to be anonymous because he is yet to officially submit his reports said "There have been lots of intimidations of PDP members in Yauri local government area and other parts of Kebbi State by APC because of their desire to win the election at all cost. Governor Atiku Bagudu's eight years in the saddle have been a failure. That accounts for the reason APC cannot win the State and they know this. People are getting enlightened and they know what is good for them. When our report is out, the world will know everything that happened," he disclosed.
Further, the election observer noted that the Commissioner of Police deployed on the State, CP Abubakar Lawal has allegedly almost become a tool in the hands of the State government saying that in the  11 Wards in Yauri local government area,  the rate at which the State government has been using Police unprofessionally is alarming.
However, clarification requests sent to the known telephone numbers of Commissioner Lawal Abubakar and Nafiu Abubakar, the Command spokesman, were not responded to as of the time of filing this report.
43-Year-Old Father Impregnates 19-Year-Old Daughter
43-Year-Old Father Impregnates 19-Year-Old Daughter
One Abiodun Oladapo has been arrested for reportedly impregnating his biological daughter.
The 43-year-old man was arrested on Friday following a complaint lodged at the Mowe police division by one Oluwatoyin Idowu.
Idowu said her son Michael Idowu, had been wrongly accused as the one who impregnated the said 19-year-old girl.
The woman said she questioned her son and discovered the victim was not telling the truth.
The Ogun State police spokesman, Abimbola Oyeyemi, said the police had, upon the report, invited the five-month pregnant, adding that she confided in the police that "though Michael Idowu slept with her in December, 2022, it was her father, Abiodun Oladapo, who is responsible for her pregnancy."
According to Oyeyemi, the teenage girl stated that "her father had been sleeping with her since February 2022 with threat to kill her if she informed anybody about it."
She admitted that it was her father who told her to lie against Michael Idowu as the one responsible for the unborn baby.
The DPO of Mowe division, SP Folake Afeniforo, had detailed his detectives to arrest the "randy father".
"On interrogation, the suspect confessed to the crime but blamed it on the devil," Oyeyemi said.
Oyeyemi added that the suspect, who had long separated from the victim's mother, took custody of the girl when her mother remarried, and they have been living together since then.
Meanwhile, the Commissioner of Police in Ogun, Frank Mba, had directed that the suspect be transferred to the State police headquarters for further investigation at the CIID.
FIRSTBANK ANNOUNCES CALL FOR APPLICATION IN THE THIRD EDITION OF ITS FIRSTBANK MANAGEMENT ASSOCIATE PROGRAMME (FMAP)
FIRSTBANK ANNOUNCES CALL FOR APPLICATION IN THE THIRD EDITION OF ITS FIRSTBANK MANAGEMENT ASSOCIATE PROGRAMME (FMAP)
FirstBank of Nigeria Limited, Nigeria's premier and leading financial inclusion services provider has announced the call for participation in the third season of its FirstBank Management Associate Programme (FMAP).
Interested participants are required to submit their application via  https://hdbc.fa.em2.oraclecloud.com/hcmUI/CandidateExperience/en/sites/CX.
The application is extended to the general public as it closes by 24 March 2023.
The FirstBank Management Associate Programme (FMAP) is a 24-month fast-track comprehensive programme targeted at young, dynamic and highly driven individuals that are passionate about making a difference in the financial services industry. The programme is designed to build the next generation of leaders to drive the Bank's vision of being Africa's Bank of First choice.
FMAP equips participants with an extensive wealth of experience comprised of both classroom and real-life work that affords an insightful and balanced insight into the world of work. The programme is targeted at hi-potential young professionals who possess acute thinking skills, financial and methodical skills, and a distinctive ability to communicate effectively and synthesize ideas, information, and data to aid decision-making.
Speaking on the FMAP Season III, Olumuyiwa Olulaja, Group Head, Human Capital Management and Development, said "since its inauguration in half a decade, we are delighted with the giant strides and impact the initiative has had in promoting the career development of emerging talents in the financial services industry as they are instilled with the tenets and ethics of the banking industry in line with global best practice.
The FMAP initiative is amongst the many ways we reinvest in our human capital as we build the next generation of leaders through their exposure to various opportunities essential to preparing their readiness for the future.
Since its launch in 2018, FirstBank has successfully trained and onboarded up to fifty talented individuals in 2 editions (2020 and 2022), who have all been deployed into strategic roles in the Bank and making a difference in the organization, while we continue to support their leadership growth and development.