Emirates to scale up London Heathrow flights with additional flights to/from London Heathrow from October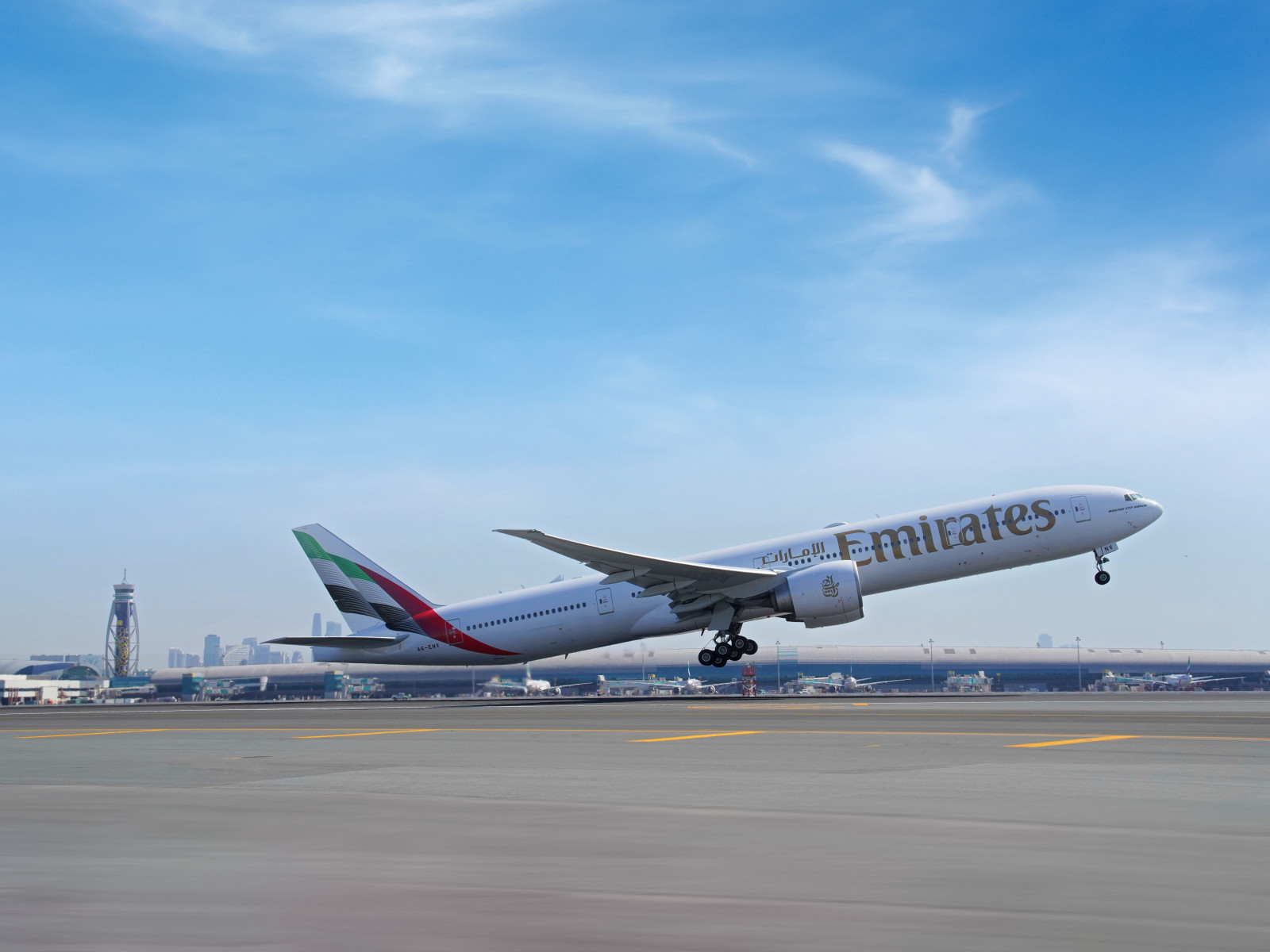 Emirates to scale up London Heathrow flights with additional flights to/from London Heathrow from October
Emirates, the world's largest international airline has announced it will operate an additional five-a-week service to London Heathrow starting from 31 October 2023 until 30 March 2024. This temporary service will meet market demand during the busy winter season and offer customers more travel choices.
Emirates currently serves London Heathrow with six daily A380 flights. The additional flight will operate on Tuesdays, Wednesdays, Thursdays, Fridays, and Saturdays and will be served by Emirates' wide-body Boeing 777-300ER aircraft, fitted in a three-class configuration split between First, Business and Economy classes.
Emirates flight EK41 will depart Dubai at 13:20hrs and arrive at London Heathrow at 17:20hrs, local time. The return flight, EK42, will depart London Heathrow at 20:15hrs and arrive in Dubai at 07:15hrs local time, the following day. Tickets can be purchased on www.emirates.com, Emirates Sales Offices, via travel agents or through online travel agents.
Emirates continues to restore its UK services with the recent resumption of its iconic A380 service to Birmingham and Glasgow, double daily services to Stansted, and enhanced services to Newcastle and London Gatwick. The airline currently serves the UK with 126 weekly flights including: six times daily A380 service to London Heathrow; three times daily A380 service to Gatwick; twice daily service to Stansted; three times daily A380 service to Manchester; double daily service to Birmingham (including a daily A380 service); daily service to Newcastle; and a daily A380 service to Glasgow.
Emirates' extensive network spans over 140 destinations across six continents. The airline offers its customers an unmatched culinary experience in the skies with regionally inspired multi-course menus developed by a team of award-winning chefs complemented by a wide selection of premium beverages.
Customers can sit back and relax with up to 6,500 channels of carefully curated global entertainment content featuring movies, TV shows, music, podcasts, games, audiobooks and more with ice, Emirates' award-winning inflight entertainment system.
Emirates' home and hub, Dubai, remains a very popular holiday and stopover destination. Visitors from the UK can take advantage of the Dubai Experience platform that enables customers to easily browse, create and book their own customised itineraries including flights, hotel stay, visits to key attractions, and other dining and leisure experiences in Dubai and the UAE.
Why You Should Patronize dElite Couture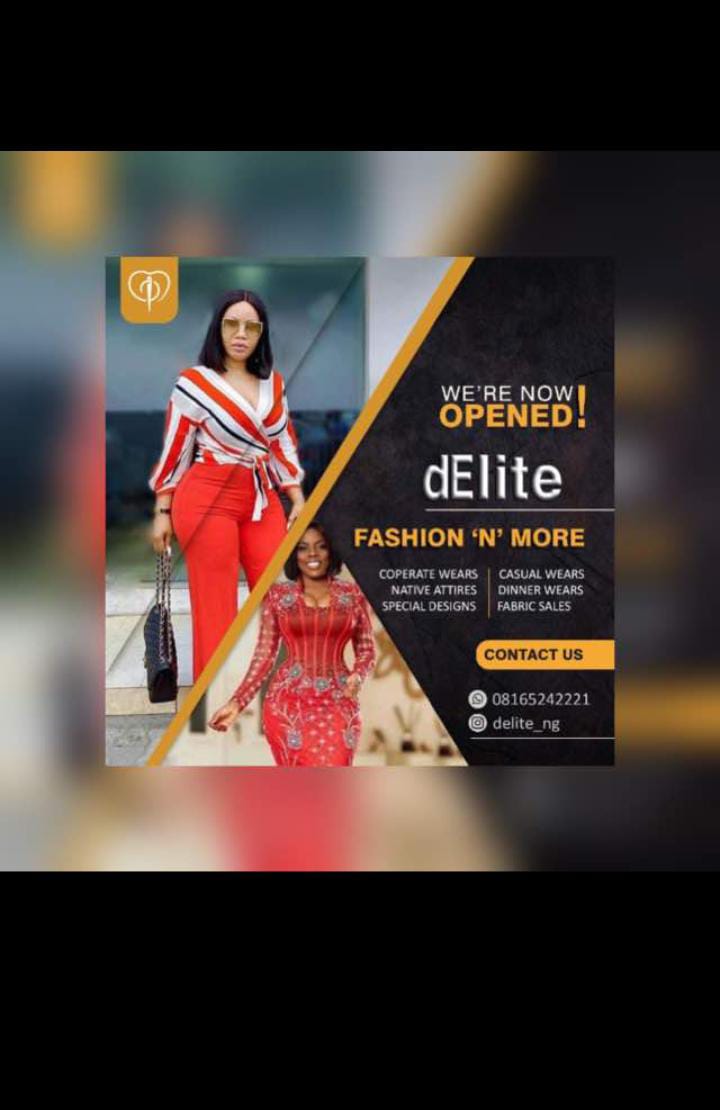 Why You Should Patronize dElite Couture
Arguably, one of the leading Couture in Nigeria is dElite Couture. Owned by delectable Oluwatosin Afeniforo, its a haven of fashion and more.
Known for trendy styles and quality services, celebrities and dignitaries are finding dElite as the place to be for top-notch fashion styles.
A trial is enough to convince anybody that dElite couture is the place to be where fashion is concerned.
Naira Recovers Against Dollar, Sells At N806.73/$1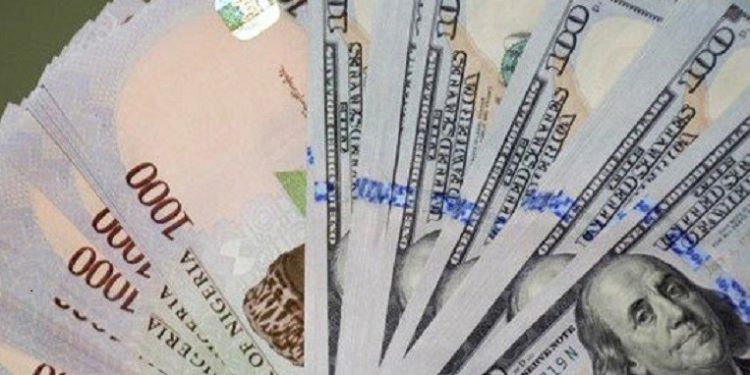 Naira Recovers Against Dollar, Sells At N806.73/$1
For the second time this week, the naira appreciated significantly against the United States dollar at the Nigerian Autonomous Foreign Exchange Market (NAFEM), the country's official exchange rate window.
The naira recovered from N837.77/$1, on Monday, to N806.73/$1, on Tuesday, after it slumped to N927.19/$1 on Friday, December 1, 2023 at the official market.
According to Data from FMDQ Securities Exchange, a platform that oversees foreign exchange (FX) trading in Nigeria, the rate recovered from the N830.90/$1 it opened on Tuesday to close N806.73/$1, thereby, gaining by N24.
The recovery was against the report of the National Bureau of Statistics 'Foreign Trade in Goods Statistics (Q3 2023),' report that Nigeria's foreign trade in the third quarter of 2023 rose by 53.16 per cent year-on-year to N 18.80tn.
According to the report, crude oil revenue surged by 83.23 per cent to N8.54tn in the quarter under review. In the third quarter of 2022, total crude oil sales amounted to N4.66tn.
Buoyed by an increase in trade activities in the period, total exports increased by 60.78 per cent to N10.35tn.
The report, released on Monday, read in part, "Nigeria's total merchandise trade stood at N18.80tn in Q3, 2023. The value indicates an increase of 54.62 per cent over the amount recorded in Q2, 2023 as well as by 53.16 per cent when compared to the value recorded in Q3 2022.
"Total exports accounted for 55.02 per cent of total trade in the reviewed quarter with a value of N10.35tn, showing an increase of 60.78 per cent and 74.36 per cent over the value recorded in the preceding and corresponding quarters respectively.
"Exports trade in the third quarter of 2023 was dominated by crude oil exports valued at N8,535.61 billion representing 82.50 per cent of total exports while the value of non-crude oil exports stood at N1.81tn accounting for 17.50 per cent of total exports; of which non-oil products contributed N677.57bn or 6.55 per cent of total exports.
"On the other hand, the share of total imports accounted for 44.98 per cent of total trade in the third quarter of 2023 with the value of imports amounting to N8.46tn in Q3, 2023. This value indicates an increase of 47.70 per cent and 33.33 per cent respectively over the value (N5.73tn) and (N6.34tn) recorded in the preceding and the corresponding quarters of 2022."
Lagos Task Force dislodges Ikorodu roadside traders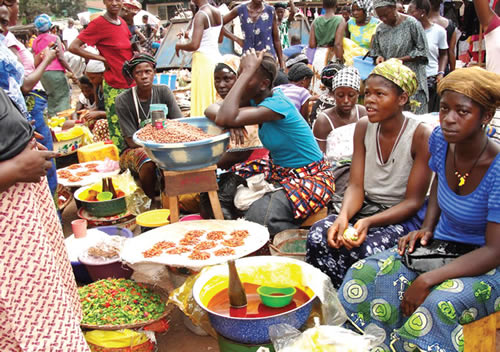 Lagos Task Force dislodges Ikorodu roadside traders
In its continuous efforts to rid the state of the menace of street trading, operatives of the Lagos Environmental Sanitation Corps and the Kick Against Indiscipline, on Tuesday, dislodged roadside traders around Aunty Kenny in the Agric area of Ikorodu.
A statement by the Lagos State Ministry of the Environment and Water Resources said the dislodgement was part of measures to sustain zero tolerance for street trading in the state.
It read, "Operatives from the LAGESC/KAI on Tuesday dislodged recalcitrant street traders on the kerb at Aunty Kenny Agric on lkorodu Road as part of measures to sustain the zero tolerance for street trading."
Similar enforcements were carried out on Monday at Oshodi-Mushin Road, Ojuelegba Road, Yaba-Muritala Muhammed Way, Oyingbo under the newly constructed bridge, inner and outer Marina-CMS, Victoria lsland and Lekki areas of the state, following directives of the Commissioner in the ministry, Tokunbo Wahab.
According to a statement, many of the defaulters were arrested in the course of enforcement and taken to the LAGESC/KAI headquarters where they were handed over to the appropriate section for interrogation and prosecution.
The commissioner also gave directives to operatives of LAGESC/KAI and other related agencies to sustain the dislodgment and ensure that the traders do not return to the areas
@Punchng