Explore Dubai Special Offers during this Festive Season
Explore Dubai Special Offers during this Festive Season-Emirates is making travels to Dubai more attractive with a complimentary stay at the JW Marriot Marquis Dubai, one of the world's tallest 5-star hotels. The skyscraper hotel
features award-winning dining options, its own shopping galleria and a world-renowned spa; and is conveniently located near attractions like the Dubai Mall, Burj Khalifa and the Dubai Opera.
Customers who book return Economy tickets to Dubai from 2nd to 23rd
December for travel from 6th December 2020 to 28th February 2021 will be
eligible for a complimentary one night stay at the JW Marriot Marquis on
their first night in Dubai, while travellers booked in First and
Business Class will receive two complimentary nights' stay from the day
of arrival.
To enjoy the new Dubai global offer, the travel fare for Nigerian
customers from Lagos to Dubai on Economy class will be starting from
N331, 530, while Business class will be starting from N1, 337,685.
The airline will also provide generous baggage allowance; hence
passengers returning to Emirates destinations in Africa, including
Nigeria, can go home with one extra piece of luggage.
Fly better on Emirates and enjoy over 4,500 channels of entertainment on
ice – the airline's award-winning inflight entertainment system, as well
as regionally inspired meals and complimentary beverages.
Emirates customers can travel with peace of mind with the airline's
flexible booking options and newly introduced multi-risk travel
insurance including COVID-19 cover with every flight. Emirates has also
implemented a comprehensive set of measures at every step of the
customer journey to ensure the safety of its customers and employees.
Emirates has been rated the safest airline in the world in its response
to the COVID-19 Pandemic according to the Safe Travel Barometer. It has
the highest 'Safe Travel Score' among 230+ airlines evaluated worldwide.
The score is based on an independent audit of 26 health and safety
parameters evaluating safety protocols, traveller convenience and
service excellence announced by airlines.
Dubai is open and ready to welcome tourists with the highest levels of
safety protocols in place to keep its residents and visitors safe. The
vibrant, cosmopolitan city has an eclectic mix of offerings including
impressive beaches, world-class shopping, and fine dining restaurants.
What does a holiday in Dubai look like?
As a safety precaution, all passengers arriving in Dubai must take a
polymerase chain reaction (PCR) test up to four days prior to their date
of travel (maximum 96 hours). You may be required to take another test
at Dubai Airports upon arrival. Children under the age of 12 and
passengers with a severe or moderate disability are exempt from the PCR
test. More information here
Masks and social distancing
In Dubai, it is mandatory to wear a mask in public places at all times
including on Emirates flights, however children below the age of six who
struggle with wearing masks are exempted from wearing them.  You can
remove your mask when you are seated at a restaurant or café. Social
distancing is also practised throughout the city and at all venues
including on public transport.
Hotels, malls and indoor venues
Hotels in Dubai including the JW Marriot Marquis use contactless check
in and rooms are sanitised for safety. All indoor venues including malls
enforce mandatory temperature checks at the entrance and employ digital
safety guidelines including contactless menus at restaurants.
Outdoor activities
Dubai is a haven for thrill seekers and all outdoor and sports
activities are operating with safety restrictions and protocols. This
includes helicopter rides, hot air balloons, desert safari, desert
camping, dhow cruises, kayaking and more. All sports activities that can
be practised individually or with 5 people or less have resumed. This
includes sky diving and renting of jet skis, boats and bicycles.
Dubai's beaches are open and safe with social distancing. Global Village
has also opened on 25 October 2020 for its 25th season, with strict
precautionary measures in place.For more information visit:
Flexibility and assurance: Emirates' booking policies offer customers
flexibility and confidence to plan their travel. Customers who purchase
an Emirates ticket for travel on or before 31 March 2021, can enjoy
generous rebooking terms and options, if they have to change their
travel plans. Customers have options to change their travel dates or
extend their ticket validity for 2 years. More information here.
Free, global cover for COVID-19 related costs: Customers can now travel
with confidence, as Emirates has committed to cover COVID-19 related
medical expenses, free of cost, should they be diagnosed with COVID-19
during their travel while they are away from home. This cover is
immediately effective for customers flying on Emirates until 31 December
2020, and is valid for 31 days from the moment they fly the first sector
of their journey. This means Emirates customers can continue to benefit
from the added assurance of this cover, even if they travel onwards to
another city after arriving at their Emirates destination. For more
details: www.emirates.com/COVID19assistance.
Health and safety: Emirates has implemented a comprehensive set of
measures at every step of the customer journey to ensure the safety of
its customers and employees on the ground and in the air, including the
distribution of complimentary hygiene kits containing masks, gloves,
hand sanitizer and antibacterial wipes to all customers. For more
information on these measures and the services available on each flight,
visit: www.emirates.com/yoursafety.
Queen Lovelyn Is A Year Older
PoshGlow Skincare Boss, Folasade Agbeluyi Goes Into Food Business, Launches FOLASH FOODS & FOLASH TASTE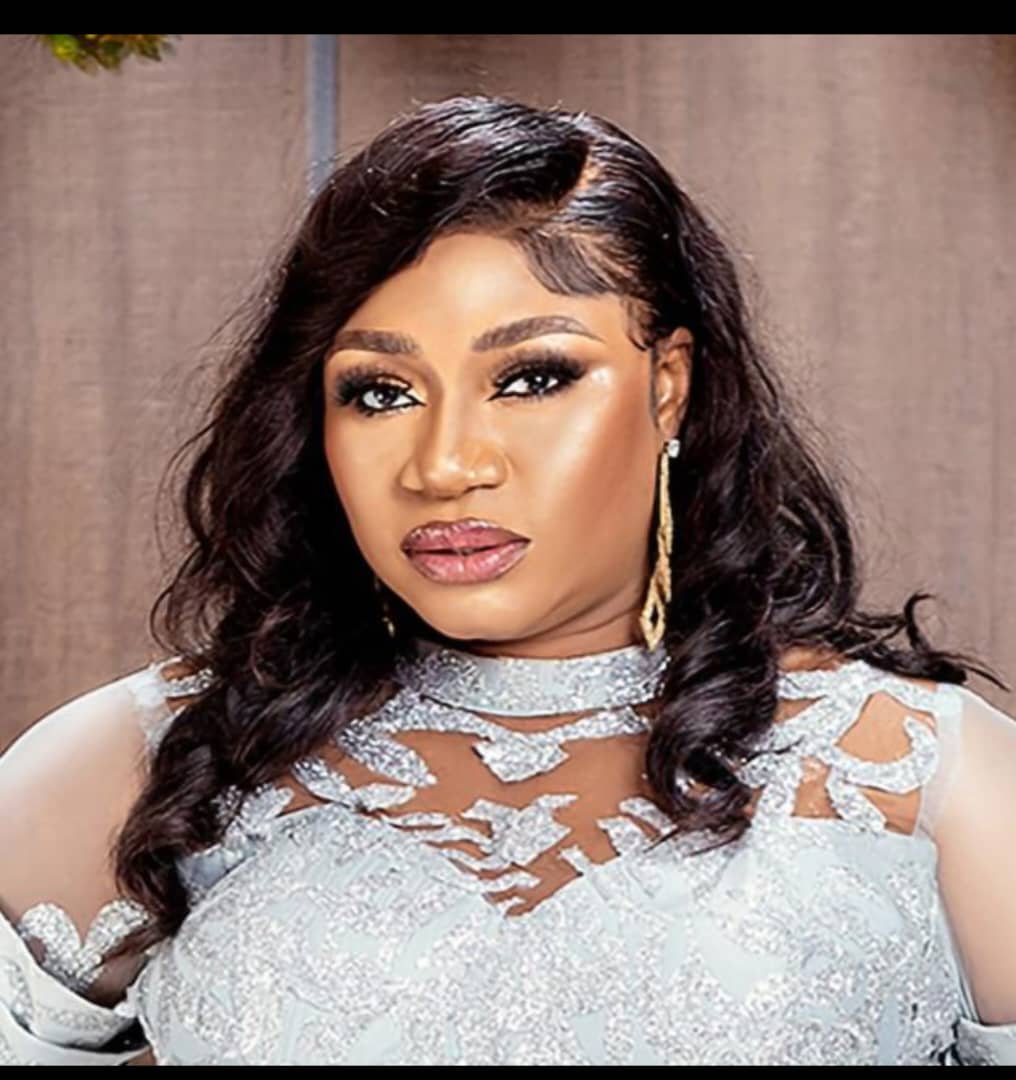 PoshGlow Skincare Boss, Folasade Agbeluyi Goes Into Food Business, Launches FOLASH FOODS & FOLASH TASTE
In a remarkable expansion of her entrepreneurial portfolio, renowned beautician, Folasade Agbeluyi, CEO of PoshGlow Skincare, has successfully launched a new business empire – FOLASH FOODS. This venture specializes in exporting a diverse range of Nigerian raw foods in large quantities to the UK, US, and Canada.
The dynamic entrepreneur has not stopped at FOLASH FOODS but has also introduced FOLASH TASTE, an innovative online restaurant where delightful and mouthwatering dishes are delivered to customers anytime, anywhere. This dual-launch marks a significant milestone for Folasade Agbeluyi, creating a synergy between global food export and convenient online dining experiences.
FOLASH TASTE, as an online restaurant, promises a culinary journey filled with delectable choices for customers. From traditional Nigerian cuisine to modern twists, the menu caters to diverse tastes and preferences, ensuring a delightful experience with every order.
Currently, the company is actively promoting its affordable hampers, extending a heartfelt invitation to politicians, families, friends, and churches to partake in this initiative. The aim is not only to showcase the richness of Nigerian cuisine but also to encourage the spirit of giving and love.
Folasade Agbeluyi's foray into the food industry demonstrates her commitment to diversification and innovation. The seamless integration of FOLASH FOODS and FOLASH TASTE reflects a strategic approach to meet the growing demands of the global market while ensuring accessibility and convenience for customers.
With this 2-in-1 business launch, Folasade Agbeluyi is set to leave an indelible mark on the food industry, offering a taste of Nigeria to the world and redefining the online restaurant experience. As FOLASH FOODS and FOLASH TASTE gain momentum, they are poised to become significant players in the culinary landscape, presenting a flavorful blend of tradition and modernity.
For those eager to explore the rich tapestry of Nigerian flavors or indulge in a delightful culinary experience, FOLASH FOODS and FOLASH TASTE stand as the go-to destinations, promising a feast for the senses and a celebration of Nigerian culinary excellence.
Ghana Takes Center Stage In Russia At Nana Tamakloe Is Set To Speak At BRICS+ Fashion Summit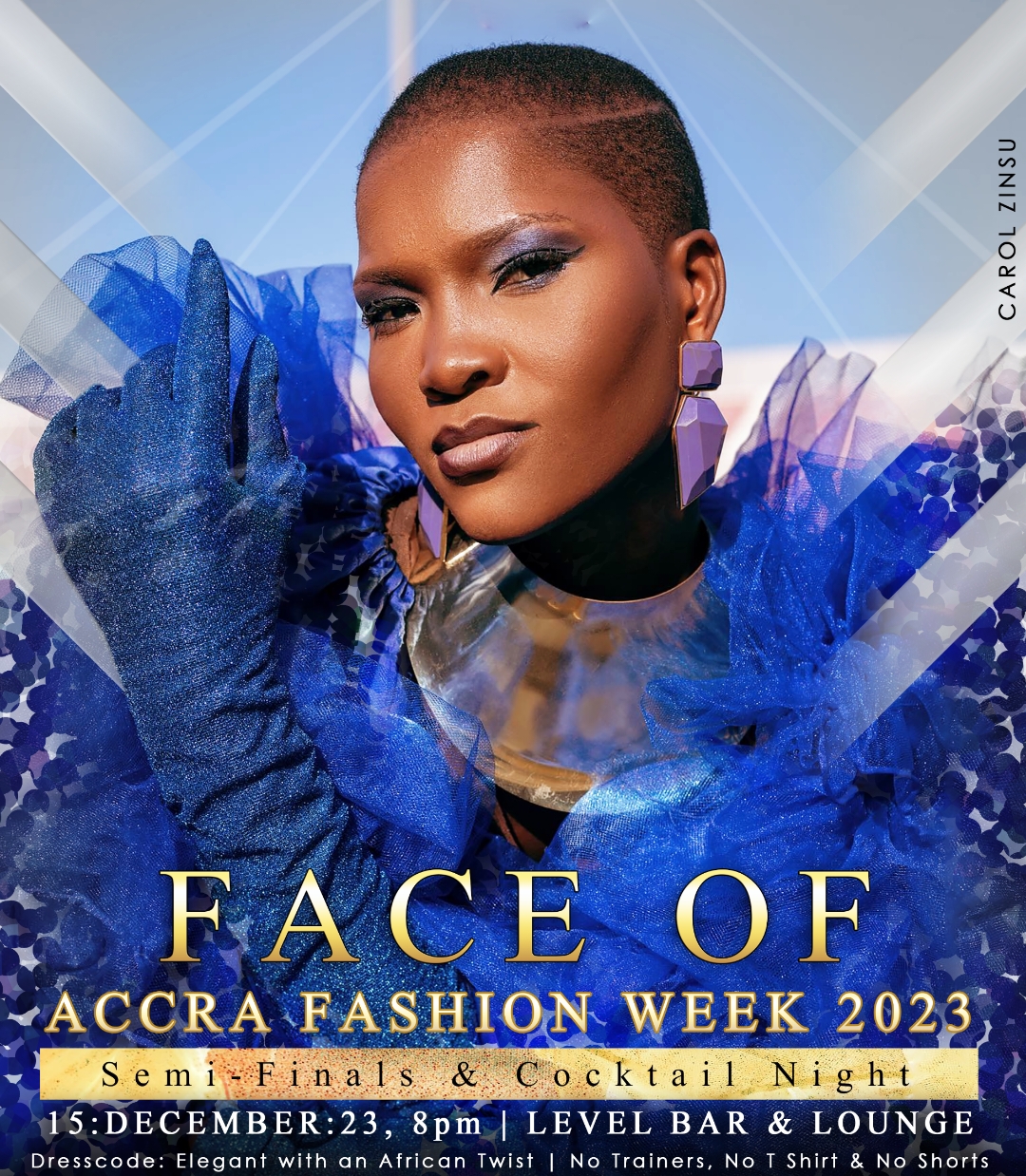 Ghana Takes Center Stage In Russia At Nana Tamakloe Is Set To Speak At BRICS+ Fashion Summit
Nana Tamakloe, the face behind Accra Fashion Week and Africa's leading fashion blog, FashionGHANA.com, has been invited as a notable presence at the ongoing BRICS Fashion Summit in Moscow. The summit, hosted by Moscow Fashion Week, kicked off its proceedings on November 28 and is set to wrap up on December 2.
Tamakloe, known for his influence in reshaping African fashion, has been turning heads with his creative international approach. His journey from launching the continent's premier fashion blog in 2012 to curating the celebrated Accra Fashion Week has been marked by trendsetting moments.
Last year, Tamakloe found himself on the international stage and being invited to and honored in USA at the Memphis In May Festival in the USA, sharing the limelight with figures like King Otumfou, Stonebwoy, and Okyeame Kwame. This global recognition speaks volumes about his impact on Ghanaian culture, and now, he's bringing that influence to Russia to the BRICS Fashion Summit.
Organized under the umbrella of Moscow Fashion Week, the BRICS Fashion Summit has become a gathering of fashion elites. Editors, event organizers, representatives from major publications, clothing specialists, bloggers, instructors, and emerging designers from various corners of the globe have converged to create an atmosphere of creativity and collaboration.
Originally synchronized with Moscow Fashion Week, the BRICS Fashion Summit is more than just a stylish rendezvous; it's a strategic endeavor to cultivate the ethos of the BRICS Fashion community. Stemming from the BRICS—an intergovernmental organization uniting Brazil, Russia, India, China, and South Africa—the fashion community aims to redefine the industry's dynamics.
The summit goes beyond national boundaries, boasting participation from over 30 countries, from the streets of China to the landscapes of Nigeria. The BRICS Fashion Summit is positioning itself as a global hub for sartorial excellence.
Tamakloe's role at the summit is more than just attendee status; he's on a mission to ensure Ghana doesn't just participate but actively shapes the narrative of the BRICS Fashion Summit. His goal is to play a decisive role in steering the creation of the BRICS Fashion community, putting Ghana at the forefront of global fashion discussions. Other guest from Ghana also include researcher Makeba L. Boateng and Nana Brenu.
As the spotlight intensifies on Moscow, Nana Tamakloe's active presence becomes a symbol of Ghana's growing prominence in the international fashion scene. The BRICS Fashion Summit isn't just about trends; it's a platform where cultures meet, and Tamakloe is steering Ghana's fashion story into the global limelight.
This year, Accra Fashion Week is poised to welcome representatives from 17 nations to the vibrant city of Accra. This spectacular event is slated to unfold against the iconic backdrop of the Kwame Nkrumah Mausoleum, from December 13th to the 17th, 2023. The anticipation is further heightened as delegates from the BRICS Fashion Summit are set to grace the occasion, amplifying the international flair.
Adding an extra layer of significance, the African Fashion Summit, scheduled for December 15th, 2023, promises to be a pivotal moment. This special day will feature an exclusive update on the happenings at the BRICS Fashion Summit, creating a nexus where global fashion conversations seamlessly converge. Accra Fashion Week is poised not only to showcase diverse styles but also to serve as a dynamic platform fostering international collaboration and discourse. Save the dates for a week of sartorial splendor and cross-cultural connections.