Fake Bitter Drinks: NAFDAC arraigns man for Brewing It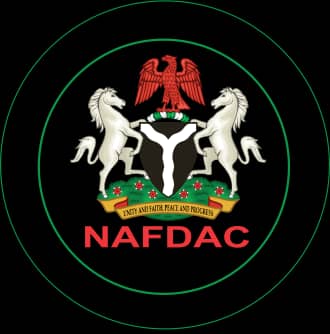 By Ifeoma Ikem
National Agency for Food and Drug Administration and Control (NAFDAC), has arraigned a man, Yusuf Wasiu Adio, before a Lagos Federal High Court, for allegedly brewing fake and unregistered herbal bitter drinks.
The defendant,a resident of 5, Ibile Street, Mowo-Nla, Ikorodu, Lagos, was arrested by NAFDAC operatives at his brewery, located at 11, Oladapo Olomo Street, Gberigbe, also in Ikorodu, while brewing the said fake and unregistered herbal bitter drinks.
The fake herbal bitter drinks allegedly brewed by the defendant include: Okiki Ibile VIP Alcohol bitter, Odu bitter, also called 'knockout'; Ogogoro Ibile Amotekun; Japata Alcohol bitter and nonalcoholic Odu and Amotekun bitters.
The prosecutor, Mr. Umaru Shamaki, who led Mini Blessing Nnenda, told the court that the offence committed by the defendant contravened sections (1)(a), 1(1) and 5 of Counterfeiting and Fake Drugs and Unwholesome Processed Foods (Miscellaneous Provisions) Act, Cap. C34 of Laws of the Federation of Nigeria, 2004 and Punishable under S. 6, 3(1)(a) and 17 of the same Act.
The defendant pleaded not guilty to the allegations.
Following his not guilty plea, the prosecuting team asked the court for a trial date, while also urged the court to remand the defendant till the end of the matter.
However, counsel to the defendant, Olajide Erinle, urged the court to discountenance the remand request of the prosecution. While also urged the court to grant his client bail on liberal terms.
In his bench ruling,Justice Nicholas Oweibo, concede to the request of the defence team and admitted bail to the defendant in the sum of N5 million with one surety in the like sum.
The surety, according to Justice Oweibo, must be a Civil Servant on Grade Level 08, while the prosecution must verify the terms.
The judge therefore adjourned the matter till October 21, 2020, for trial.
Meanwhile, the prosecutor, Shamaki, with the synergy that exist among government agencies,the defendant will still be handed over to National Drug Law Enforcement Agency (NDLEA) for prosecution, over alleged illegal cultivation and production of Cannabis Sativa, popularly called marijuana and Indian hemps.
Shamaki said the defendant, during his arrest, was caught producing large quantity of Indian hemps.