FALSE AND DEFAMATORY PUBLICATIONS AGAINST NESTOIL GROUP AND ITS GMD, DR. ERNEST AZUDIALU – OBIEJESI
FALSE AND DEFAMATORY PUBLICATIONS AGAINST NESTOIL GROUP AND ITS GMD, DR. ERNEST AZUDIALU – OBIEJESI
CEASE AND DESIST AND PRE-ACTION NOTIFICATION
Our attention has been drawn to fake and false news circulating on social media and some online news media, namely: Witnessngr, Newstrack, Idoma voice, Nigerian voice, Sayflexxyblocg, amcomrade, Globaltimesinternational, Naijaworld, Pejoweb, and newsdawnng, and others, alleging that Nestoil Limited and its Dr. Ernest Azudialu – Obiejesi, Group Managing Director (GMD) are the subject of an ongoing investigation by the Economic and Financial Crimes Commission (EFCC) for financial crimes and fraudulent activities.
Ordinarily, the Nestoil Group will not dignify such unscrupulous with a response given that the accusations are baseless, misconceived and malicious.
The Correct Facts
The correct factual position is that one of the bankers of Nestoil whose loan had been repaid by about 90%, had, despite a pending litigation with subsisting court orders of status quo, petitioned the Economic and Financial Crimes (EFCC) on the same matter but in the process made misleading allegations, which EFCC had later discovered as incorrect and misleading. EFCC had further observed that there was indeed a pending litigation with subsisting orders of status quo made by the Federal High Court binding the parties (ie. Nestoil and the bank); the facility in question had evidently been restructured by the petitioner-Bank. EFCC consequently,directed the cleaning of the erroneous marking on the property at Ikoyi belonging to one of the affiliates of the Nestoil Group, thereby closing out the matter since June 2021, after openly warning the Bank for misleading the Commission with false allegations in relation to the loan facility. Again, EFCC had noted that the subject matter of the petition was a purely civil involving a bank and its customer in the ordinary course of business and had no iota of criminality.
It should be emphasised that at no time did the EFCC take over the said Ikoyi property neither was it pledged as collateral to the Bank. Again, Dr. Ernest Azudialu -Obiejesi, was neither the subject matter of the petition nor the concluded EFCC investigation. Similarly, Nestoil Tower located at Akin Adesola Street, Victoria Island, was neither charged to the Bank, marked by EFCC, nor formed part of the concluded investigation, as had been misrepresented in the mischievous stories.
Cease and Desist and Pre – Action Notice
Consequently, we demand that the following online media houses, namely: Witnessnger, Globaltimesinternational, Naijaworld, Pejoweb, and newsdawnng, who had been publishing various damaging, defamatory, injurious and disparaging stories, which appear to be sponsored by our detractors, and in the process resorted to criminal blackmail and extortion, to cease, desist and publish retractions with the same degree of publicity and intensity as their related stories.
Meanwhile, please note that your offensive and nauseating actions have both criminal and civil consequences under the law. Failure to desist, cease and publish widely circulated retractions and apologies in respect of your aforesaid offensive publications within seven (7) days from date of first publication of this notice May compel us to initiate a criminal process pursuant to section 24 (and other relevant sections) of Cybercrimes Act 2015 and any other relevant Nigerian penal Laws in that regard. For the avoidance of doubt, the punishmentfor this offence under section 24(b) of the Cybercrimes Act is a fine of N7,000,000.00 Seven Million Naira) or imprisonment for a term of 3 years, or both. This is without prejudice to our rights to seek substantial damages for defamation and injurious falsehood, which rights arereserved.
The publishers, reporters, transmitters of these offensive, incorrect and embarrassing stories, including : witnessngr, Newstrack, Idoma Voice, Nigerian Voice, Sayflexxyblocg, amcomrade, Globaltimesinternational, Naijaworld, Pejoweb, newsdawnng, and others, who appear to have been sponsored by some mischievous elements in the society, and their sponsors, are hereby warned to take notice and be guided accordingly, before it becomes too late, as we shall take firm and decisive legal steps, without any further recourse to them, if our above stated warnings and demands are not strictly adhered to.
Signed
MANAGEMENT
Trade expert tasks Wasiu Ayinde on unity as he becomes Olori Omooba of Ijebuland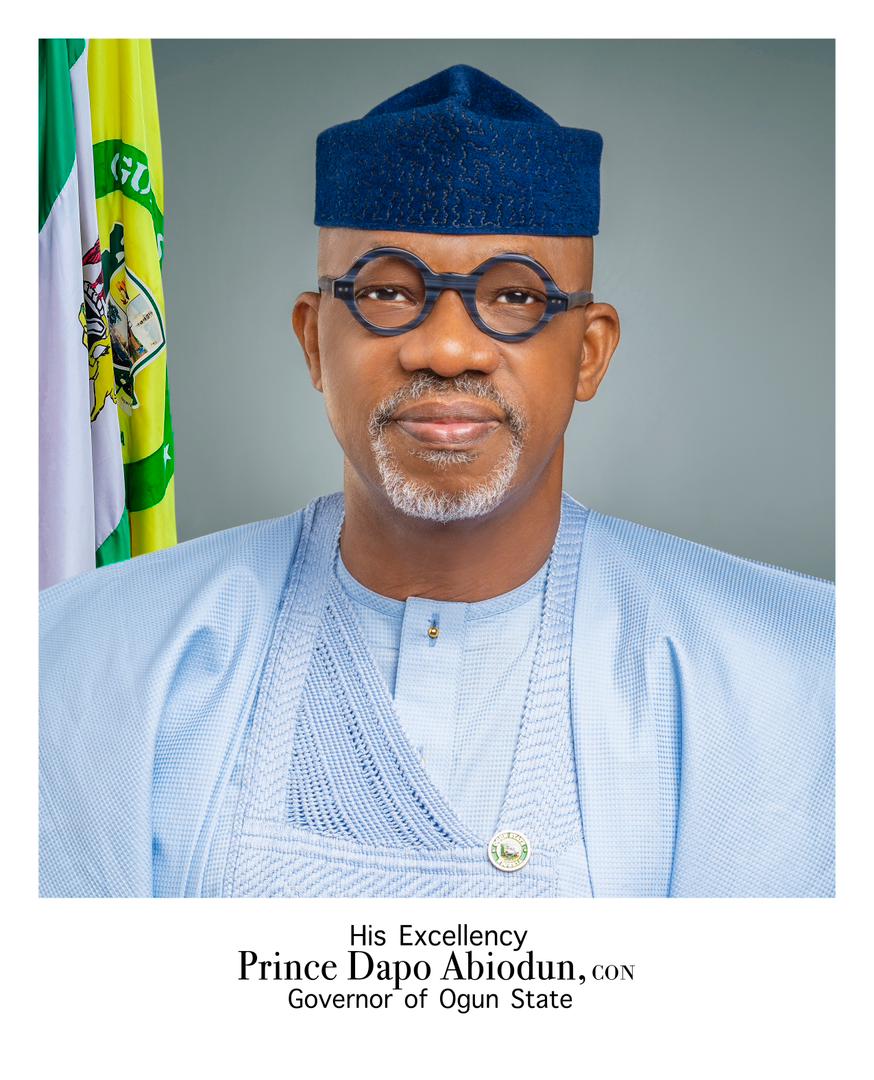 Trade expert tasks Wasiu Ayinde on unity as he becomes Olori Omooba of Ijebuland
An international trade expert based in Poland and founder of Omooba Obaruwa Foundation, Prince Adekunle Ayoola has urged the highly successful Fuji musician, Wasiu Ayinde to take seriously the task of uniting the Yoruba race as he is installed on Tuesday as the Olori Omooba of Ijebuland by the Awujale and Paramount ruler of Ijebuland, Oba Sikiru Kayode Adetona.
Ayoola particularly urged Wasiu Ayinde to help with brokering peace between the feuding two great sons of Ijebuland, former governor of Ogun State, Otunba Gbenga Daniel currently representing Ogun East at the Senate as well as Gov Dapo Abiodun, maintaining that the continued political bickering between the two would add no value to concerted efforts to develop Ijebuland and Ogun State as a whole.
It would be recalled that for some time now there appears to have been a strain between Gov Abiodun and Sen Gbenga Daniel and this had been largely adduced to politics.
Speaking in a statement made available to our Correspondent on Saturday, the international trade expert while congratulating KWAM1 as the Fuji musician is commonly called said "I sincerely salute you for being an achiever and for being given the rare privilege to succeed the doyen of the banking industry and founder of First City Monument Bank (FCMB) Late Otunba Subomi Balogun as the new Olori Omooba of Ijebuland.
"You are no doubt bringing varied experience on board as an highly successful international artiste and Mayegun of Yoruba Land. I therefore plead with you sir to use this new office to rally for unity of Yoruba race beginning from Ijebu land. The obvious bickering between Gov Abiodun and Sen Gbenga Daniel is a drawback for the Ijebuland and southwest, this is an era to place at front burner synergy, cooperation and matter of mutual benefit and nothing else
"I have no doubts in my mind that you are thoroughly prepared to add great value to your newly found role as the new Olori Omooba of Ijebuland and it is on this note that I sincerely wish you a memorable reign in sound health and prosperity", the statement concluded.
Find Any Three Of These Words In The Scripture And Win $100,000 – Reno
Find Any Three Of These Words In The Scripture And Win $100,000 – Reno
In a bold and unusual challenge, Mr Reno Omokri, former aide to President Goodluck Jonathan has offered to pay $100,000 to anyone who can find three specific words or phrases from a list of twenty within the pages of Scripture. The challenge, which has sparked intrigue and debate among religious circles, has ignited a fresh conversation about the importance of personal interpretation and reliance on religious texts over church doctrines.
The challenge, posted by Mr Reno on his verified Instagram page, lists twenty words and phrases that include "Trinity," "Christmas," "Purgatory," "Limbo," "Catholic," "Lent," "Rapture," "Christianity," "Bible," "Pope," "Cardinal," "Rosary," "Veronica," "Reverend Father," "Church Wedding," "Christening," "Three wise men," "Palm Sunday," "Ash Wednesday," and "Good Friday." The premise is simple: find any three of these words or phrases within Scripture and Mr Reno vows to transfer $100,000 into your account on the same day.
This challenge raises questions about the interpretation of religious texts and the place of personal faith in an increasingly organized and doctrinal world. The anonymous challenger encourages people to read the Scriptures from beginning to end, using it as their guide instead of relying on any particular church doctrine. This approach challenges individuals to explore the meaning of their faith on a personal level and emphasizes the importance of a direct connection with sacred texts.
Mohbad's Mother Narrates Ordeals
Mohbad's Mother Narrates Ordeals
Mrs Promise Aloba, the mother of the late Nigerian singer, Ilerioluwa Aloba, popularly known as Mohbad, has disclosed that the deceased was afraid that she would be kidnapped.
She disclosed that the fear of her being kidnapped led to her refusal to reside in the Ikorodu area of Lagos State where Mohbad rented an apartment and wanted to set up a business for her.
Narrating her last moment with Mohbad, Mrs. Aloba disclosed how the deceased and his wife deceived her into staying with them due to the trauma he was going through.
Mohbad died about two weeks ago, and controversy has surrounded his death.
The controversy surrounding Mohbad's death led to the exhumation of his corpse by the relevant authorities.
But, addressing some journalists in the singer's house, Mrs Aloba said: "I don't tell people that I'm Mohbad's mother because he was afraid I will be kidnapped.


"He took me away from Iyana to Ikorodu and promised to set up a business for me. However, I can't stay in Ikorodu again; I asked them to rent out the shop because I'm afraid.
"My child never enjoyed himself; he was always afraid whenever I came to visit; he found it difficult to sleep as he would be breathing heavily. They usually go to the police station to report.


"I spent 10 days in his house without knowing he would die, I just left here on Saturday, not knowing he would die on Monday. He begged me not to leave, but he allowed me when I told him to go to church. He and his wife were deceiving me not to leave. He has not given me my feeding allowance because he never wanted me to leave."