Fidelity Bank Stock Upgrade Excites Investors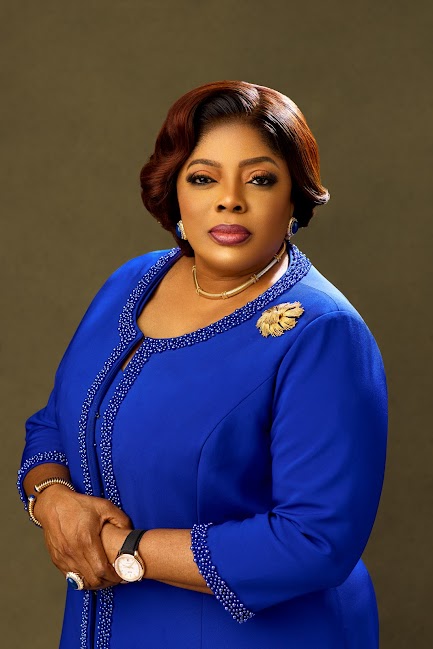 Fidelity Bank Stock Upgrade Excites Investors
According to The Will newspaper, investors have commended the recent reclassification of Fidelity Bank Plc stock from small price stock to medium price stock.
Giving his perspective on the development, Mr Boniface Okezie, the National Co-ordinator, Progressive Shareholders Association of Nigeria, commented, "Fidelity Bank has paid its dues in the financial services sector. It has contributed immensely to the development of the small and medium enterprises (SME) sector yet pays dividends to the shareholders. Last year, it took the market by surprise by declaring a dividend of 50k per share which had not happened in previous years. The massive investment in ICT and effective branch network shows it is ready to serve the customers in a better way and make the shareholders happy".
The NGX Limited, in a recent statement, said the reclassification became necessary because Fidelity Bank shares have been trading above the N5.00 mark since February 2023. Relying on rule 15.29 of the Rulebook of the Exchange, 2015 (Dealing Members' Rules) NGX Limited noted that equities priced above N5 per share for at least four of the most recent six months of trading, or new security listings priced above N5 per share at the time of listing on NGX are classified as medium price stock.
"Fidelity Bank traded above the N5.00 mark on February 20, 2023 and has remained above the N5 mark up until close of business on 30 June 2023.This indicates that Fidelity Bank has been trading above N5 for at least four months in the last six months. Therefore, it should be reclassified from small price stock to medium price stock," the NGX pointed out.
The development was an acknowledgement of Fidelity Bank's robust contribution to the bountiful harvest that bargain hunters have enjoyed in the 62-year-old stock exchange in recent times, buoyed the bank's corporate strategic plan.
Applauding the Nneka Onyeali-Ikpe-led organization, Prince Anthony Omojola, National Co-ordinator, Independent Shareholders Association of Nigeria (ISAN), asserted that, "Fidelity Bank is moving up in terms of performance. They have joined those paying interim dividends and they have also dipped their hand into big money tills for huge investment. They have borrowed big to be able to handle bigger contracts and be able to reap big. The reclassification is welcomed and I hope they will not disappoint us. If they are able to meet expectations, the benefit will be for Nigeria".
On his part, Sam Ndata, Doyen of Nigerian Stockbrokers and non-executive director at UIDC Securities Limited commented, "This is a good development. If a company performs well, it will surely be rewarded to earn investors' confidence. The NGX did very well by recognising and rewarding Fidelity Bank for the impressive performance of its stock".
Fidelity Bank shares rose by 32 percent this year making it the nation's best-performing bank share as of half year (June 30). On the back of this strong position, it plans to establish presence in at least five African countries after announcing the proposed acquisition of the London unit of rival Union Bank of Nigeria Plc. According to Onyeali-Ikpe, the bank is negotiating a second purchase which will be completed in the year.
Why You Should Patronize Oye's Food Place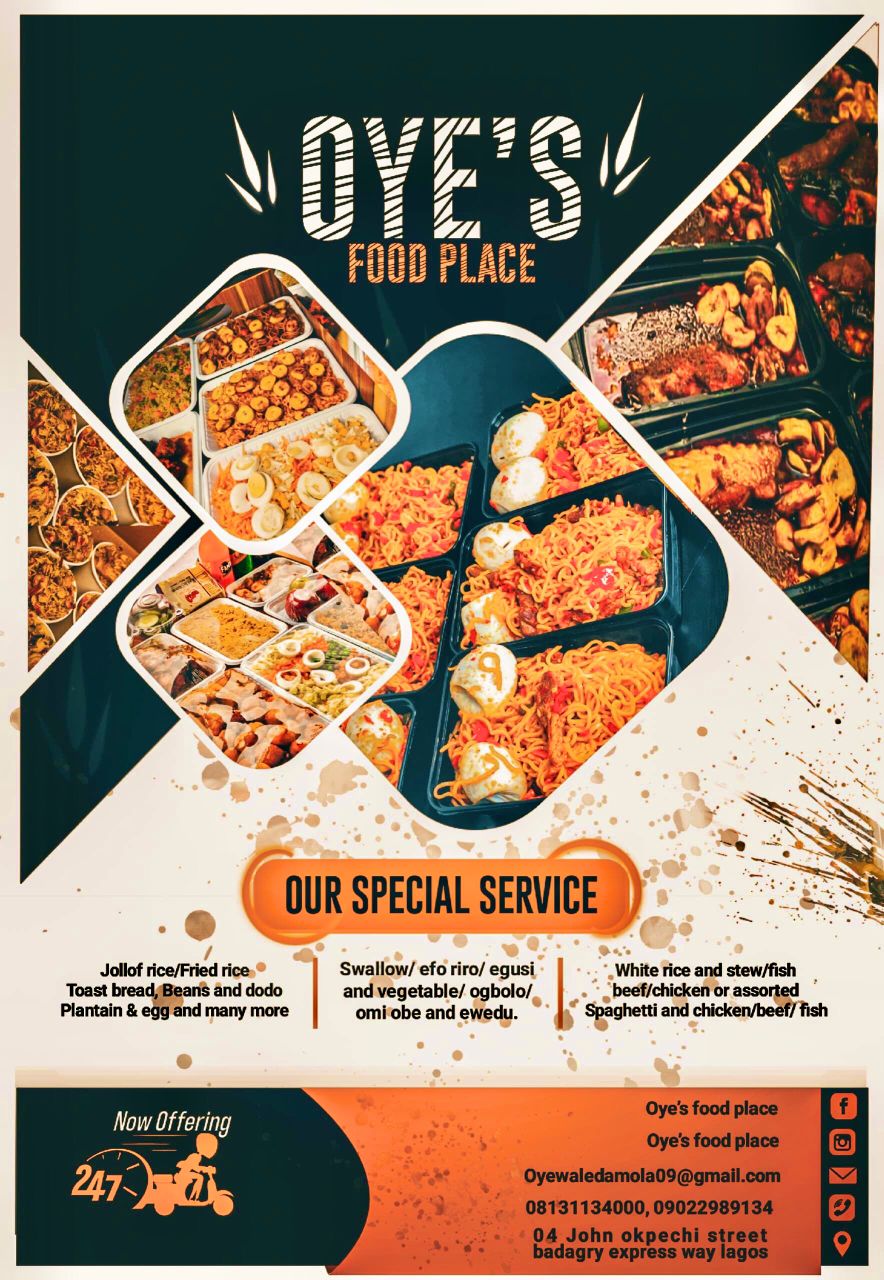 Why You Should Patronize Oye's Food Place 
Everyone deserves a good meal, especially after a hectic day at work. Oye's Food is the one-stop place to get delicious and nutritious food.
Run by Damola Oyewale, a gifted chef, Oye's Food prides itself in all kinds of food and soups both local and continental at the doorstep of your house. They take the stress off you and their delivery package is top-notch. That's why dignitaries prefer Oye's Food to take care of their food. A trial will convince you…
The Alternative Bank Delights Customers with Exclusive Seasonal Product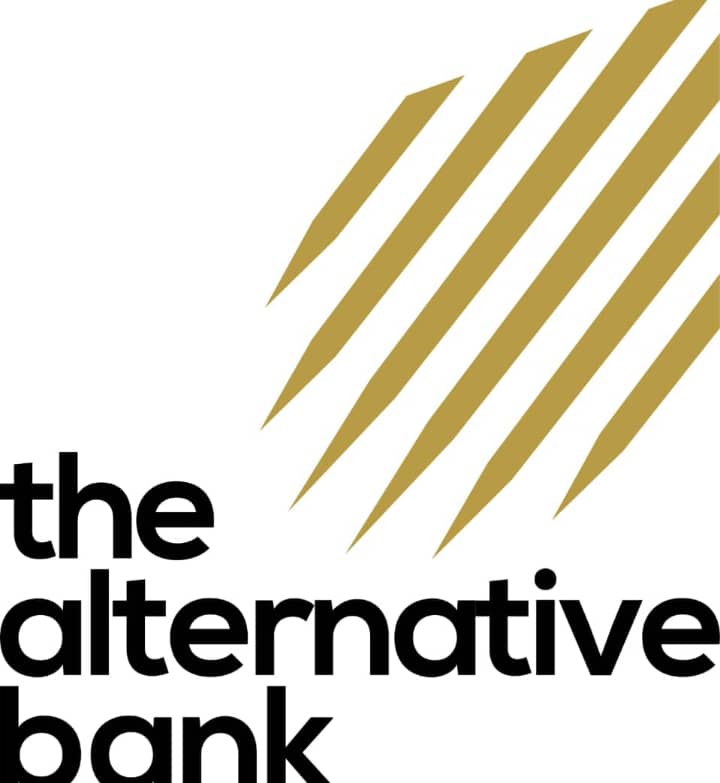 The Alternative Bank Delights Customers with Exclusive Seasonal Product
Ahead of the festive period, The Alternative Bank is offering customers an innovative financial product designed to enhance the holiday experience.
This pioneering solution – AltMall, allows individuals to instantly acquire desired items and pay in manageable instalments, freeing up funds for other essential needs.
AltMall provides customers unparalleled flexibility through deferred payment options, promising a seamless and stress-free shopping experience.
In an official statement, Mohammed Yunusa, Head of NIB Digital and Consumer Business at The Alternative Bank, acknowledged the challenging economic conditions and emphasized the bank's commitment to ensuring that customers can still enjoy the best of the season.
Yunusa stated, "The Alternative Bank recognises the economic challenges that may hinder many people from fully enjoying the festive season. In anticipation of this reality, we are proud to offer our valued customers a unique financial product as a solution."
"At The Alternative Bank, we understand the significance of family ties, reunions, and other festivities during this time of the year. With AltMall, we aim to provide a respite for our customers, enabling them to continue cherished traditions, regardless of the economic situation," he added.
AltMall is tailored for the modern consumer, providing access to the platform from the comfort of home or while on the go. Customers can conveniently choose deferred payment options aligned with their financial preferences, allowing them to savour their purchases while effectively managing their finances.
Yunusa highlighted AltMall's commitment to prioritizing customer convenience, stating, "AltMall gives our customers control over their purchases and payment schedules. Our platform ensures a seamless and user-friendly shopping experience, whether at home or on the move."
The Alternative Bank, known for its dedication to innovative financial solutions, reaffirms its commitment through AltMall. The product represents a significant step in redefining the intersection of finance and e-commerce, offering a unique shopping experience that combines convenience, variety, and financial flexibility.
As the festive season approaches, The Alternative Bank invites customers to make the most of AltMall, embracing a new way to shop online that aligns with their evolving needs.
ENDS
Why You Should Patronize dElite Couture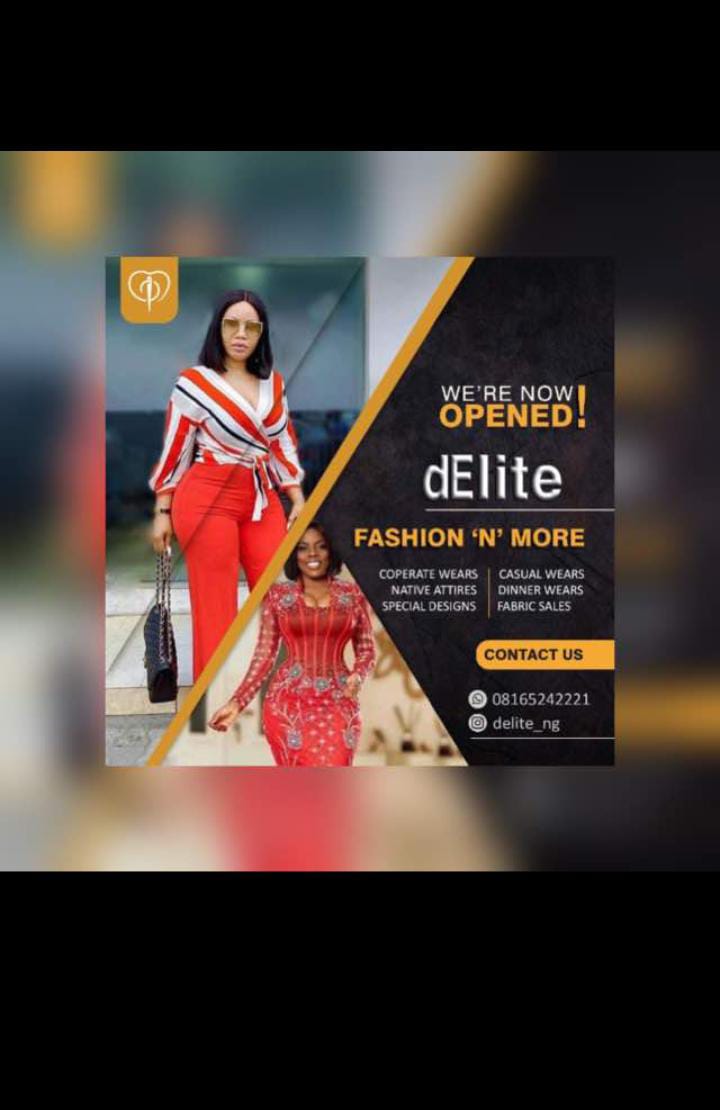 Why You Should Patronize dElite Couture
Arguably, one of the leading Couture in Nigeria is dElite Couture. Owned by delectable Oluwatosin Afeniforo, its a haven of fashion and more.
Known for trendy styles and quality services, celebrities and dignitaries are finding dElite as the place to be for top-notch fashion styles.
A trial is enough to convince anybody that dElite couture is the place to be where fashion is concerned.