FrieslandCampina WAMCO to launch Nigeria's First Expertise Center for Dairy Development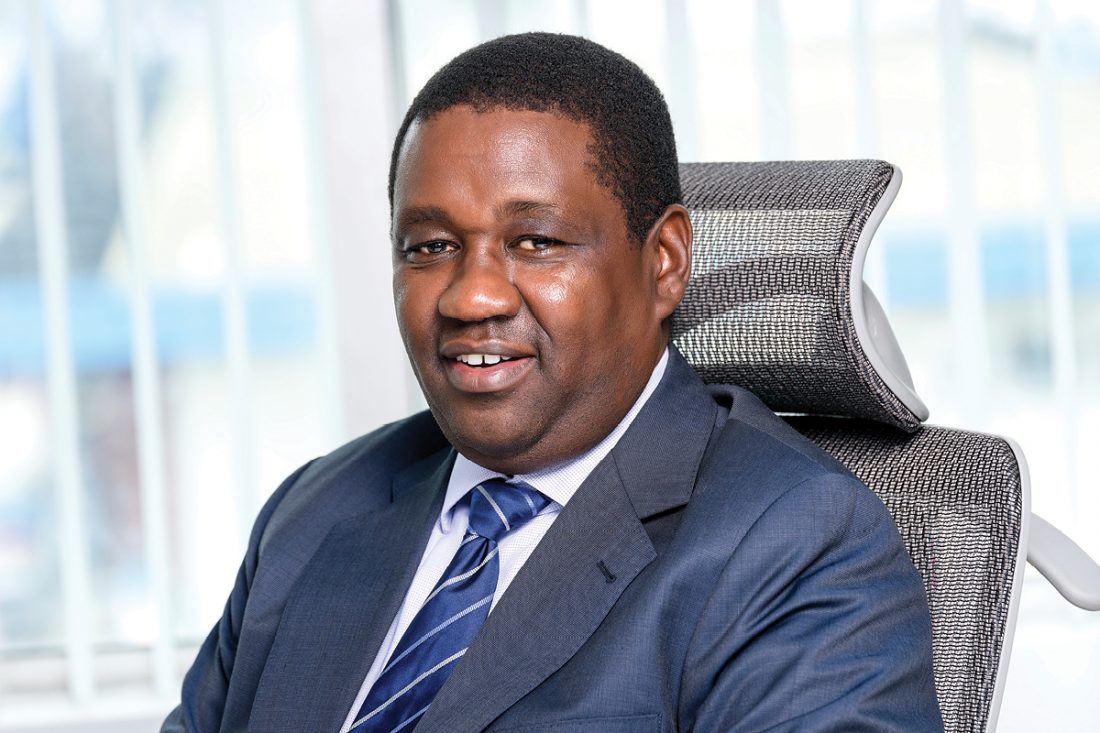 Dairy giant FrieslandCampina WAMCO Nigeria PLC, in partnership with key stakeholders will launch Nigeria's first expertise Center for dairy development in a few days.
The initiative – Center for Nigerian Dutch Dairy Development (CNDDD) – will focus on improving dairy productivity and sustainability throughout the entire dairy value chain in Nigeria, based on Dutch expertise gained for more than a century.
According to Ben Langat, Managing Director, FrieslandCampina WAMCO Nigeria PLC, the new Center will foster cooperation among dairy stakeholders.
In a statement issued in Lagos, Langat said, "The Center for Nigerian Dutch Dairy Development will engage and promote cooperation between the government, private sector, academics, students and dairy farmers. It will undertake activities that will improve the dairy chain in Nigeria, focusing on both the upstream and downstream sides of the chain."
The CNDDD will be the expert research and training institute for dairy development in Nigeria. It will focus on breeding, farm and feed management, quality control, and productivity (yield per cow).
Putting things in perspective, Langat also explained that the Nigerian dairy sector presently faces major challenges, "however, FrieslandCampina WAMCO in partnership with the Federal Government is determined to transform the sector from its current subsistence phase to a commercial quality-focused model" he said.
FrieslandCampina WAMCO envisages that as the country's population continues to grow, the establishment of a strong agricultural sector is one of the pillars that will bring economic and social stability in Nigeria. This requires a fundamental long-term development of all areas needed to create a strong effective and efficient dairy sector based on milk yield, milk quality, breeding strategy, feeding, collection infrastructure, and a route to the market.


Confident about how the Center for Nigerian Dutch Dairy Development (CNDDD) would deliver on its objectives, Langat said, "with FrieslandCampina's dairy expertise and grass-to-glass philosophy, we are committed to growing the local dairy industry. From our experience, close co-operation between public and private sector has proven to be a key success factor."
"FrieslandCampina is pleased to be able to share its 150 years' experience in dairy farming and production with its Nigerian partners through the Center for Nigerian Dutch Dairy Development (CNDDD)."
Stakeholders are invited to join this landmark event scheduled to hold on Thursday, 15 October 2020 at 10:00a.m. by registering on https://tinyurl.com/CNDDD-Launch
FrieslandCampina WAMCO has been at the center of developing local milk sourcing through its Dairy Development Programme (DDP). This investment spanning across 5 states in Nigeria with over 9000 dairy farmers (including 950 women) has seen solid and sustained growth over a decade. Learning from experience, FrieslandCampina WAMCO, therefore, aims to broaden and deepen inclusive growth in local milk sourcing by partnering to provide the required expert support and improve knowledge of local dairy farmers.
7 Best hotels to stay in France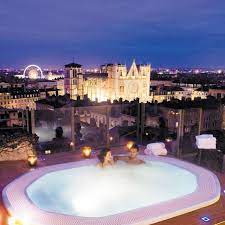 7 Top-notch hotels to stay in France 
France is one of the most visited spots in the world being a perfect mix of family and couple destinations. . But have you also figured out where to stay in France? We have crafted a list of the 5 best hotels in France that will make you fall in love with the country even more.
1. Château de Bagnols
Set in the heart of Beaujolais vineyards is the fortified castle of Château de Bagnols. Originally a chateau, Château de Bagnols is a classified historical monument that has seen over 8 centuries of history and is now an esteemed country accommodation in France.
The interiors are decorated keeping in mind the era of the chateau and it varies from classic to contemporary. Take a look inside and you will find the rooms furnished with antiques and 16th-century frescoes that teleport you to a whole different era. Taste the traditional French cuisine on offer, enjoy the unparalleled views from the terrace, and go on a bike excursion to the medieval village of Oingt. The hotel also offers horse riding, hot-air balloon trips, and helicopter tours.
Surrounded by French style gardens, moats, tower, and vines, Château de Bagnols is one of the best hotels in France.
Where: Le Bourg, 69620 Bagnols, France
What's special: Medieval architecture, Vintage decor, Fascinating views, Fine dining restaurant, Spa, Swimming pool
Who's it for: Couples, Families
Attractions nearby: Basilica of Notre-Dame de Fourviere, Aquatic Center Nautile
2. Villa Florentine
Housed in a 17th-century villa which was previously a convent, Villa Florentine is a luxury five-star hotel in Lyon that comes with panoramic views of the city. Placed in the timeless location of Vieux Lyon, Villa Florentine breathes a charming Italian Renaissance architecture that makes it hard to blink.
Savor the taste of delicious French cuisine on the outdoor terrace, go explore the wonderful gems around Vieux Lyon, and rejuvenate yourselves in the wellness centre. The rooms in the hotel are chic with wooden flooring. There is also a heated outdoor pool that comes with excellent views. So you don't have to worry about taking a plunge even in the winter.
Where: 25 Montée Saint-Barthélémy, 69005 Lyon, France
What's special: Prime location, Excellent views, Italian architecture, Great food, heated outdoor pool, Wellness center, Conference room
Who's it for: Couples, Business travellers
Attractions nearby: Lyon Cathedral, Place Bellecour, River Saone
3. Château Eze
Tucked away in the serene location of Eze, inside a 400-year-old Chateau is the lavish boutique hotel of Château Eze. Former residence of a Swedish Prince, Château Eze is now one of the best hotels in France. Uniquely designed like a castle, the hotel overlooks the Mediterranean Sea and the dramatic landscape in the backdrop makes it an instant sell.
The hotel boasts of 14 suites and rooms each uniquely designed to stand out from the rest. Try out the interesting cocktails and the snacks on the terrace as you admire the breathtaking views of the Mediterranean Sea. The enchanting location of Cote d'Azur and the sun-kissed horizon adds to the charm of the hotel.
Where: Rue de la Pise, 06360 Eze Village, France
What's special: Architecture, Hilltop location, Views,
Who's it for: Families, Couples
Attractions nearby: Parfumerie Fragonard – The Laboratory Plant Eze, Nietzsche's Footpath
4. Villa Lara Hotel
Located in close distance to the famous museums, offering amazing views of the Bayeux Cathedral is the upscale
4-star accommodation of Villa Lara Hotel. Perched on a cliff in the midst of lemon groves and bright bougainvillea, the hotel is all about elegance. The rooms are traditionally designed in varied colour schemes and carry furnishings from the famous French cabinet maker Moissonnier.
Treat your taste buds to a hearty breakfast that consists of fresh pastries and hot coffee, lose yourselves to the incredible views, and grab a drink at the empire-style bar. Come night & Villa Lara Hotel glows with light. The sight is just incomparable & is a testimony to its beauty.
Where: 6 Place de Québec, 14400 Bayeux, France
What's special: Elegant architecture, Views, Accessibility to attractions, Breakfast
Who's it for: Couples, Families
Attractions nearby: Musée de la Tapisserie de Bayeux, Museum of the Battle of Normandy, Bayeux Cathedral
5. Shangri-La hotel
So you walk along the tree-lined Avenue d'Iéna and you are awestruck by this building. You wonder what it could possibly be within the classic facade. Say hello to the legendary Shangri-La Hotel. Once home to Napolean Bonaparte's grandnephew Roland Bonaparte, the princely residence is now an exquisite 5-star hotel that you shouldn't miss out on your trip. Take a step inside and you will understand the significance.
Carrying a European-Asian vibe, everything inside Shangri-La is crafted with the utmost detail to make sure not even a single tourist feels left out. Dine in one of the 2 Michelin-starred restaurants, unwind in the spa, catch a romantic sunrise/sunset from the terrace, and enjoy a pool game in the remarkable billiard room that comes with a fireplace. A stay in Shangri-La is a memory to remember forever!
Where: 10 Avenue d'Iéna, 75116 Paris, France
What's special: Location, Sunrise/sunset views, Michelin restaurants, Spa, Indoor pool
Who's it for: Business travellers, Couples, Families
Attractions nearby: Eiffel Tower, River Seine, Champs-Elysées, Quai Branly Museum
6. Four Seasons Hotel George V
Sitting inside an original 1982 art deco building, Four Seasons Hotel George V is a luxurious 5-star hotel styled after Louis XVI. Your first interaction with the hotel will be the neatly decorated flowers that immediately lighten up your mood. Proceed a little further and you will spot the exemplary art collection along with the fine dining restaurants that bask in a lovely sunlight on a clear morning.
Go on a gastronomical journey tasting the mouth-watering delicacies from the renowned restaurants in place, explore the whimsical streets of Paris getting close to the world-class monuments, and ogle at the unparalleled views from the terrace. For a delightful stay in the city of lights, Four Season hotel is the place to go.
Where: 31 Avenue George V, 75008 Paris, France
What's special: Multi-cuisine restaurants, Location, Decor, Views
Who's it for: Couples, Families, Business travellers
Attractions nearby: Champs-Élysees, Eiffel Tower, Arc de Triomphe, Musée d'Orsay, Notre Dame Cathedral
7. Hôtel La Pérouse
Placed on top of the Castle Hill overlooking the Bay of Angels is the 4-star luxury boutique accommodation of Hôtel La Pérouse. The location is so wonderfully perfect that you will be willing to stay here regardless of the price. What's so special about the location? You ask. While Hôtel La Pérouse is so private, it is accessible as well.
The rooms in the hotel are modern with a Mediterranean flair and the marble flooring elevates the overall feel of the place. Take a dip in the private beach of Castel which is very close by, enjoy every bit of the sumptuous provencal cuisine by your balcony, and let your stress out on a healing sauna session. Hôtel La Pérouse is definitely one of the hidden treasures in France.
Where: 11 Quai Rauba Capeu, 06300 Nice, France
What's special: Incredible location, Views, Sauna, Hot Pool, Solarium
Who's it for: Couples, Families
Attractions nearby: Cours Saleya, Nice Opera house, Castle Hill, Old Town
5 Amazing Reasons To Visit France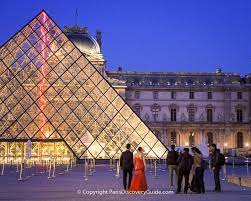 5 Amazing Reasons To Visit France
In truth, one cannot ignore the mesmerizing beauty that France carries. Even though you never visited France before, it holds so much merit. Without a doubt, it would drag you down the lane of nostalgia. It uplifts you with images of the Paris Eiffel Tower, the Cannes Film Festival, pebbly beaches in Nice, the finest wines in Bordeaux, and impressive architecture in Lyon. While half of the world already being in love with France, there are millions of reasons that can make your love for France even deeper. So, here are some of the solid reasons to visit France so that you can convince your gang, partner, or family to pack their bags to experience things that will quench your travel thirst.
France never ceases to fascinate world travelers with its individualistic beauty, art, history, and gastronomic heritage. And that is why it has been the most famous tourist destination in the world. Whether you visit France with a deep purpose or just want to play around, France has everything for everyone, and that is why these "5 Reasons to Visit France" are valid enough to allure everyone.
https://survey.stanbicibtc.com/survey/runtimeApp.app?invitationId=0Ki1v000002a4nB&surveyName=adetutu_survey_copy&UUID=ec4e2348-4c5b-43e9-ae58-92c743aadd50
1. France Is Home To The Paris
The city of Paris belongs to France. Now, this fact equals every reason you need to choose France over every other destination you are keeping as an option. Paris is the most charming city that no other city can compete with as its existence is close to perfection. With famous landmarks like the Eiffel Tower and Pantheon, remarkable museums like the Louvre, and Musee d'Orsay, the cutest cafés like Laudree, sophisticated streets like Champs Elysees, and theme parks like Disneyland, you cannot deny its alluring beauty in any situation.
2. France Is a Haven Of History And Culture
France feels a thousand times attractive for its rich culture and history. French people take so much pride in their historical heritage. The greatest battles fought during the French Revolution and the Nepolean period are honoured through art, architecture, and literature. You can still witness time being kept intact in France through attractions like the Palace of Versailles, Notre Dame Cathedral, Sacre-Coeur, Old Port of Marseille, and more. France has almost 39 sites on the UNESCO World Heritage Site list to highlight its strong culturally enriched presence in human history.
3. French Cuisine Is A Gastronomical Treasure
French cuisine is an integral part of the culinary world. It upholds the reputation of France not only for its unique and rich taste but also for its valuable recipes and cooking techniques that are also gastronomical treasures. Every food lover should taste the authentic, traditional and local foods of France. From croissants, baguettes, and seafood to over 400 varieties of cheese to choose from, your culinary endeavour will be otherworldly.
4. Paradise For Fashion Admirers
France is home to famous fashion brands like Dior, Chanel, and Louis Vuitton. For the fashion admirer inside you, France is indeed a shoppers' paradise. You can walk down the famous streets where you can shop till you drop. Not just that, the entire French community will be an inspiration for your wardrobe update. Even on a regular day, the people of France like to flaunt their rich fashion sense as they walk down the street. Many fashion brands will also organize Fashion Week events where you can admire the latest collection and probably grab some of the aesthetical pieces of clothing. Rue de Rivoli, Champs Elysees, and Les Halles are some of the best streets to style up yourself.
5. Charming Castles
There are so many Castles in France. You might need an entire month to explore all the Castles reflecting Gothic and romanesque architecture. The fun part is you can also get the opportunity to stay in some of them and admire the beauty. From Chateau de Chantilly, Palace of Versailles, to Chateau de Chenonceau, you will be stunned by these picturesque castles that let you understand France like never before.
Top 5 Places To Live In The UK IN 2023 And Why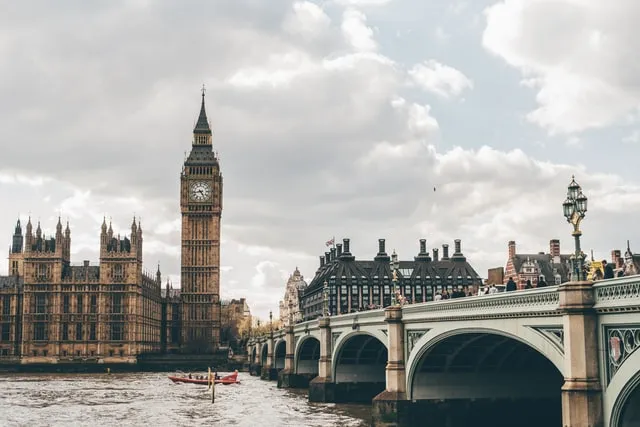 Top 5 Places To Live In The UK IN 2023 And Why
Interestingly, the UK has been a fantastically popular destination worldwide for decades, and this is set to continue into the future. It is renowned for being a melting pot of different cultures, and a truly global city. Experience the exhilaration that only London can provide, every day!
This small island nation of the United Kingdom has some of the best vibrant cities, rich history and heritage and extremely welcoming people. Every city has a unique identity which makes them the most popular destinations for expats, singles, and families.
It also depends on whether you are looking for places offering better employment opportunities or cities with higher health and happiness scores. The South East of England has some of the best cities that have entered the top 50 Places to Live list in the United Kingdom. However, here are the top best five places to live in the UK and the reasons…
https://survey.stanbicibtc.com/survey/runtimeApp.app?invitationId=0Ki1v000002a4nB&surveyName=adetutu_survey_copy&UUID=ec4e2348-4c5b-43e9-ae58-92c743aadd50
1. London – Score 87.92
London, the capital, is renowned for being one of the world's most famous and known as the best place to live in the UK. This city has diverse communities, and vibrant scenes, and covers a huge area making it the largest city in the UK. London has been one of the world's leading financial hubs for many years now and is quite famous for its technological innovations.
This large city has streets filled with amazing restaurants, great pubs, and cafés worldwide. A major drawback to opting for a living in London is that it has unsurprisingly increased property prices day by day and therefore if you want flats to rent in London it can become quite expensive.
London is literally the best choice in the UK when it comes to living a healthy lifestyle, seeking work, and enjoying serene environments. London is the hub for economic growth in the United Kingdom and gives you ample opportunities to learn, grow and gain experience.
However, if you're moving into this beautiful city without concrete job security the competition for jobs is high as the population has been stable for many years now. However, London really stands out when it comes to witnessing the flourishing trend of co-working spaces. We bet you will never get bored in London!
Why choose London?
It's an enormous city with amazing nightlife and remarkable food diversity

London is the home to some of the highest-paid work sectors globally.

It is a city where you can find the best of the UK's culture and history.

It has a huge transport network and is a top destination for work-life balance.

London offers ample work opportunities for many ambitious ex-pats.
2. Manchester – Score 86.50
This beautiful city is located in the north of England and has been representing British culture and identity for decades. It is a fantastic option to work in the United Kingdom if you are interested in pursuing a career in media. Manchester is quite cheaper than the capital city of London and is considered one of the best places to live in the UK.
The city is filled with the best of arts, music, performances, theatre, and architecture. It is one of the most vibrant cities in the UK to live in and is developing really fast. It is filled with some amazing restaurants, nightlife, and shopping districts which are the best and unmatchable.
The Manchester City Centre is a dynamic metropolitan city having work opportunities in areas such as finance, digital media, biotechnology, and law. It is not only a great city to live and work in, it is also one of the best cities in the UK for the student population. This culturally diverse city has some really welcoming people who are amiable and eager to engage in conversations.
The employment rate in the city is high and what are the best places in the UK if you want to build a career and raise a family? The pandemic has not really affected the housing market of the city and ex-pats can make big savings at the same time. You will also witness some of the best public transport networks in the UK.
Why choose Manchester?
A stunning variety of job opportunities and high employment levels.

Affordable cost of living.

It's a fantastic place for nightlife and stunning restaurants.

An amazing city for students.

A culturally diverse city showcasing modern British culture
3. Reading – Score 84.50
This city offers the best of big city, suburban, and countryside life, and is just 40 miles west of London reason to be one of the best places to live in the UK. Reading is best known for having a multicultural and welcoming vibe. It is a diverse and lively town in Berkshire and provides vast amounts of entertainment. You can definitely consider this beautiful city to live, study, and work in if you are trying to kick-start a career in the UK.
The city prides itself on some of the best cocktail bars, pubs, and restaurants. From shopping to diverse art cultures, Reading has so much to offer. Reading is a university town and has a flourishing IT sector. This city also has stable economic growth making it one of the best places to make a living, raise a family, and work in the UK.
Why choose Reading?
Close to London, 30 minutes commute by train.

Offers a warm community and great nightlife.

Budget-friendly housing.

Booming IT sector and has headquarters of many multinational corporations.

Variety of employment opportunities.
4. Southampton – Score 83.70
Southampton is prominently located on the English south coast. This seaside town is a happy fit for young professionals, who find it one of the best cities to live and work in the UK. Southampton also has a well-established naval and maritime history. The city of Southampton has a strong connection to the sea and has been a major seaport for the UK for centuries.
It has plenty of places to enjoy and plentiful trendy bistros, restaurants, and café-bars. The city is well-known as the place where the Titanic set sail and is an ideal location for those who love seaside relaxation and water sports.
Southampton has an excellent academic reputation and welcomes more than 30,000 students worldwide. It is one of the best cities in the UK to live and work happily.
Why choose Southampton?
Southampton offers budget-friendly housing facilities.

This city has two renowned universities.

It is a developing cultural hub.

It has strong marine, retail, and hospitality sectors.
5. Bristol – Score 89.83
Bristol is surely among the top best places to live in the UK for families. It is nested the southwest of the UK and is home to many work sectors including IT, manufacturing and communications. Bristol is now a home for many start-up companies as well. It has also been labeled 'Mini London'. Additionally to this, Bristol is quite popular amongst employers and employees as it has an excellent reputation in the educational field.
The growth of Bristol is continuing at a good pace making it an ideal choice to live and work in the UK. This place has some of the UK's best scenic views and has an alluring beauty. Also, Bristol has gained the status of being one of the most eco-friendly cities in the UK. This city offers the vibe of a big city that is similar to London when it comes to living and work. 
Why choose Bristol?
A city of rich history and heritage.

Prolific and successful entrepreneurial opportunities.

The city has superb transport links.

Proximity to many blissful and beautiful English countryside places.

Renowned for being one of the UK's greenest cities.
the city is safe for everyone from students to young professionals.