From Zero To Fame, Classic Queen international 2022 Winner, Okike Confidence Recounts Her Success Journey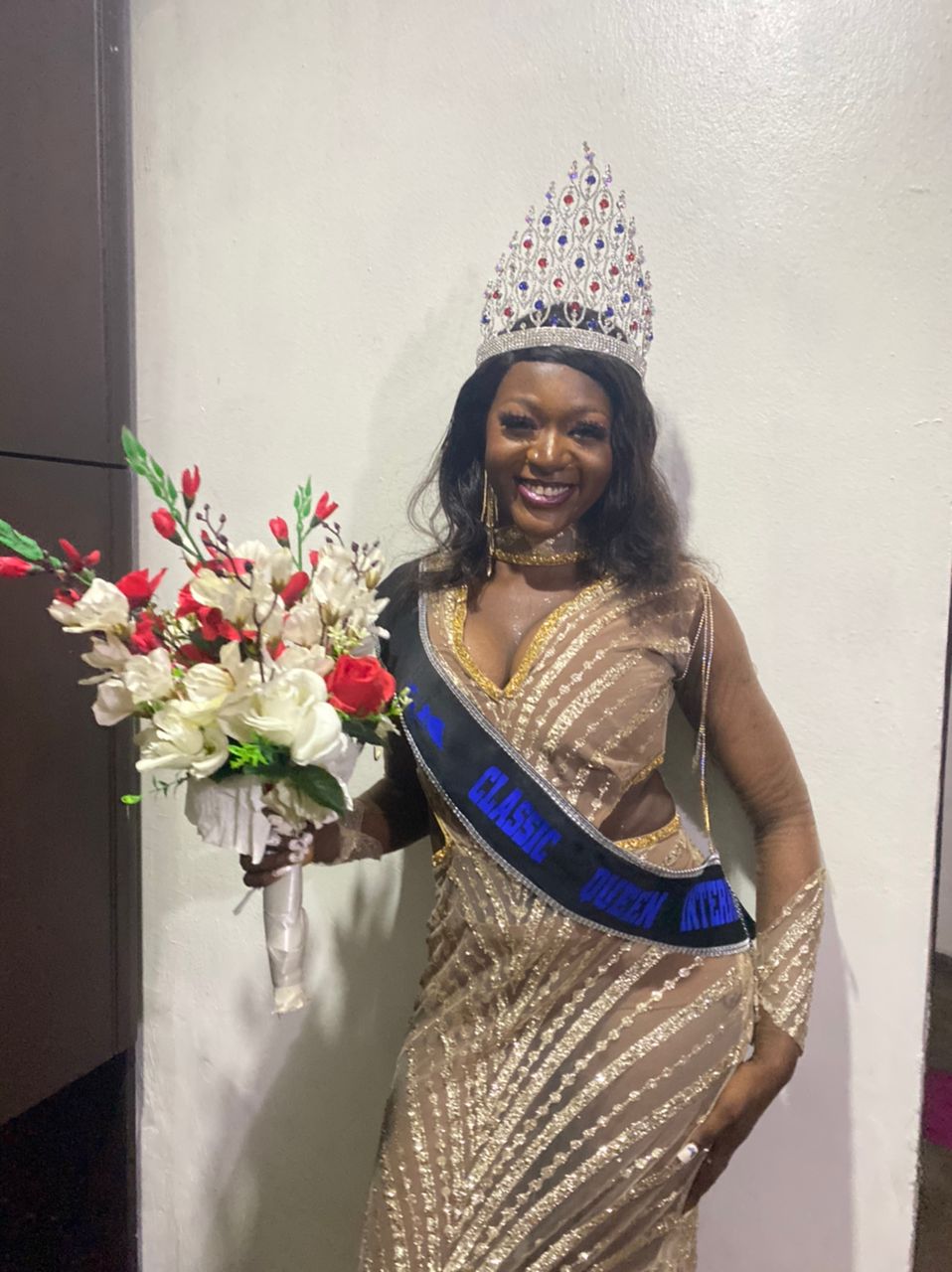 From Zero To Fame, Classic Queen international 2022 Winner, Okike Confidence Recounts Her Success Journey
Of truth, Okike Confidence, winner of the Classic Queen International 2022 is a beauty with brains. She exudes intelligence, charisma and beauty that makes her a paragon of beauty or say Goddess. In this exclusive chat with her she revealed her success journey into fame and glamour. Excepts…
Can We Meet You?
I am Okike Confidence, the Classic Queen international 2022 and the founder of Dovera Empire. I am from Ebonyi State and a 21 years old graduate from the University of Nigeria Nsukka. I am a fashion designer, a creative model an entrepreneur coach. I am a rotaractor and I have a strong passion for service to humanity.
Can you tell us how your journey into pageantry started?
My journey into pageantry started off when I was 14, before then I had always wanted to be on the spotlight, I've loved community service and everything that had to do with the pageant and modeling industry even tho I had little idea but I just knew it was something I had a strong passion for and wanted to venture into.
I first contested in a pageant competition in Ebonyi in 2016 where I didn't emerge, and 3 years later I contested for Miss University of Nigeria Nsukka where I emerged one of the winners. 2019 I also won 2 other competitions, Miss Funfair Nigeria Tourism and Miss Rotaract.
It has really been s journey, not entirely a smooth one but one that has been filled with God's grace and strength. This year 2022 I emerged the winner of Classic Queen International, World wide, and I'm most grateful for God, my family and all my supporters for being a great part of this journey.
How did you feel emerging Miss classic Queem International 2022?
I feel really delighted to have emerged as the winner of CQI 2022. It's a platform that has stood the test of time, one that has been of great impact to the society and a reputable one and it is a thing of joy to part of this family.
What stands you out among others?
I believe we are all wonderful and unique creatures, nobody is lesser because we are created specifically for our own purpose and pursuit. But I know that stands me out is the fact that I have trained and prepared myself all over and all over for this particular position. Over time I have equipped myself and have groomed this leadership qualities and the experiences I've gathered has helped me learn and unlearn.
I understand that being the queen is not just a crown, but a responsibility that calls for change,
and service to humanity.
What are your source of inspiration?
My main source of inspiration is the amazing talents and souls that are being wasted daily because of lack of knowledge, awareness and information. I want to be able to be a source of value and help to my community and Society at large. Overtime I have been giving back to society by creating a system that helps harness entrepreneurship skills and talents and grooming people in the fashion business and it's been a great innovation and i will like to extend this to even the less privileged, to help them see the future ahead of them and equally equip them with what they need to survive.
What are the challenges and how did you overcome them?
It might seem glamorous being a beauty pageant winner, but it is a title that comes with so much responsibilities. So far the only challenge is being able to combine both academics, family, personal goals, other responsibilities as well as keeping in touch with the community. They are all time consuming and for a person like me that runs a fashion academy where I train and manage people, All these can be really draining at times. However, I have found out that keeping a clear perspective about what is important and knowing that I get to participate in making a difference in the lives of people, keeps me going and always will.
What's the pet project you plan to work on as Classic Queen miss Africa?
My pet project would be Period poverty eradication and Vocational skill acquisition where I would visit different communities to pad every girl child there and create structures to equip youths with skills that'll help them make an impact in the society
What's the secret of your success?
The secret to my success is God and an expanded capacity.
Who is your mentor or role model in pageantry?
I have been inspired by a lot of outstanding queens such as Queen Odillinna, Queen Dorcas Dienda, Queen Liana Okereke, But I would say I am most fascinated about Queen Mavis Aruma. She has a great and endearing personality and a beautiful soul. She is my role model.
Nigeria At 63: We Are On Track For Economic Recovery, Says Obasa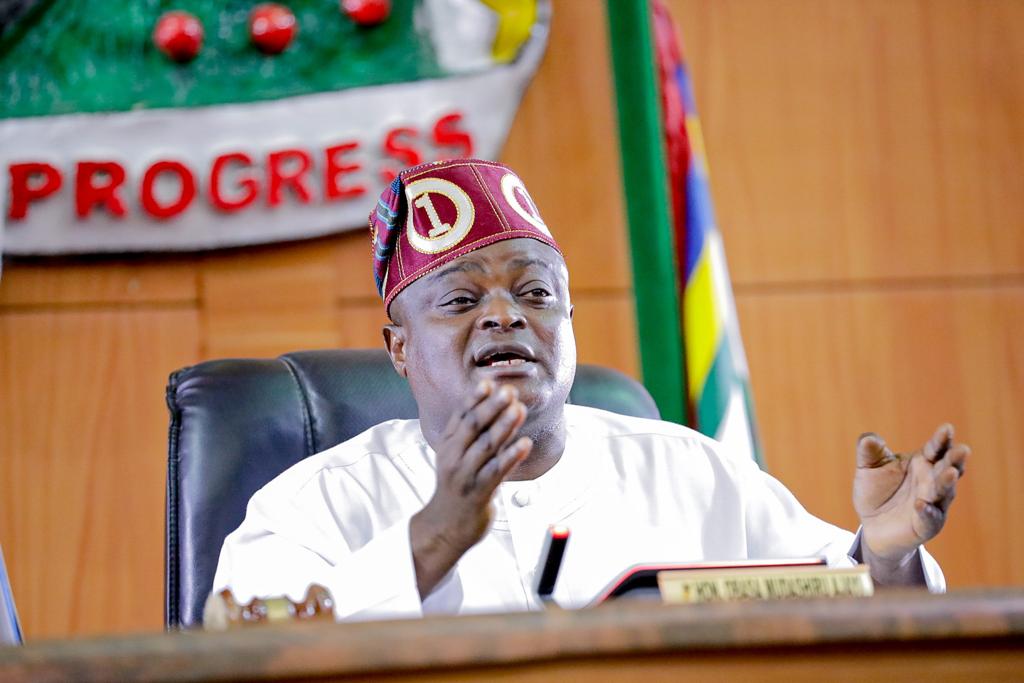 Nigeria At 63: We Are On Track For Economic Recovery, Says Obasa
With the steps so far taken by the administration of President Bola Ahmed Tinubu since May 29, 2023 when he took the oath office, Nigeria can be described as a country currently on track for economic recovery and advancement, the Speaker of the Lagos State House of Assembly, Rt. Hon. Mudashiru Obasa, has said.
Dr. Obasa gave this position in a congratulatory message to Nigerians on the occasion of the country's 63rd Independence anniversary.
In the message released by his media office, the Speaker noted that Nigeria is currently led by Asiwaju Tinubu, a financial expert and who knows how to plug every hole that would ordinarily hinder the country from reaching its goals.
Noting the current challenges facing Nigeria, Dr. Obasa encouraged the citizens to be more tolerant at this time and exercise more patience with the hope of a greater destination for the country.
"We collectively understand the state of the country. We also know the sacrifice each of us is making at the moment to see that our nation works for us again.
"Delightedly, the administration of Asiwaju Bola Ahmed Tinubu has hit the ground running sorting out the challenges and designing action plans to resolve a whole lot of them. This is what we expect of a Nigerian leader at this time.
"Nigeria has undergone a lot of developmental experiments since 1960 when we became an independent nation. However, just as the experiments went, the country amassed various challenges which became burdensome over the years leading to the clamour for true leadership.
"In the last few months, right steps have been taken by the government, which, if we all work around, would gravitate into producing the right results we all yearn to see and experience.
"We all want to see a country that attracts investors because of the right environment, we aspire to have world-class health services, we clamour for better education for our children, better prospects and employment opportunities. These are all achievable. What we simply need is cooperation with the government of the day.
"Nigeria is on the pathway to greatness. We have to pull together our collective resilience, patriotism and strength to see us through so our country can return to its enviable state in the comity of nations.
"I congratulate every Nigerian citizen today and urge us all to see a blissful future ahead of us," the Speaker urged.
"At the Lagos State House of Assembly, we have taken various actions, many of them futuristic, which have helped to create a sane environment devoid of the level of criminalities experienced elsewhere.
"We will never sit on these achievements, but work tirelessly to see that each resident of our dear State truly believes in Lagos and its success," the Speaker added.
Eromosele Ebhomele
Media Assistant to the Speaker of the Lagos State House of Assembly.
Naira Marley: I'm Not Responsible For DJ Splash's Mental Illness
Naira Marley: I'm Not Responsible For DJ Splash's Mental Illness
Embattled Nigerian singer and Marlian Records henchman, Azeez Fashola, popularly known as Naira Marley has denied claims that he is responsible for DJ Splash's mental instability.
Also, he cleared the air on rumours that he (DJ Splash) was once signed to Marlian Records.
The 'soapy' crooner has been tongue-lashed in recent times on different allegations since the death of his former signee, Mohbad.
Among such allegations was that DJ Splash ran mad after taking substances given to him by the Marlian team.
DJ Splash's mother, in a recent video shared by actress Iyabo Ojo during her visit, alleged that since her son left Naira Marley's house, he had been mentally unstable.
However, in an interview with Reno Omokri on Thursday, Marley denied all the allegations.
According to him, DJ Splash was never officially signed to his music label, and neither was he responsible for the DJ's mental instability.
He added that the DJ had parted ways with Marlian Records before his mental instability began.
He said, "DJ Splash was never signed to Marlian Music. I know him as a DJ, but he has never deejayed with me at shows or anything, it is not like he is my DJ. They just gave him the title because I took a picture with him.
He added that he did not know how the DJ's mental instability started, and neither was he (DJ Splash) still associated with Marlian Records at the time.
"When whatever happened to him, he was not at my house, and I do not understand where all this is coming from," he noted.
Real Reasons Glo Unveiled Kizz Daniel, Asake, And Chike As Brand Ambassadors
Real Reasons Glo Unveiled Kizz Daniel, Asake, And Chike As Brand Ambassadors
Three Nigerian music acts, described by Globacom as "role models who have gone through the grind to stand on the highest pedestal of their dreams", signed an agreement as Glo brand ambassadors at a colourful ceremony at the company's corporate headquarters in Lagos.
They include Ahmed Ololade, globally known by his brand name, Asake, is a graduate of the Obafemi Awolowo University, Ile Ife, Osun State, while Oluwatobiloba Daniel Anidugbe, the Buga exponent, generally known as Kizz Daniel, has a degree in Water Engineering from the Federal University of Agriculture, Abeokuta, Ogun State.
The third new Glo ambassador, Chike as he is called by his fans, was born as Chike Ezekpeazu Osebuka.
He is a graduate of Computer Engineering, from Covenant University, Ogun State.
The company, which marked its 20th anniversary in August stated that it "is celebrating this with the endorsement of these new ambassadors to project the power of youth and enterprise and how much they can achieve with the right focus, passion and dedication that can come from seeing others who have succeeded. This is very much part of our tradition as we believe the strength of a nation lies in the ability and potentials of its youth".
It explained that the engagement of the new brand icons "is meant to project the best Nigerians as models for younger people who are tirelessly aspiring to succeed. This is more important in an era where positive heroes and mentors are scarce and hard to come by. The intention is not just to promote the growth of music, Nollywood and sports where we have been very prominent, but also to encourage our teeming youths to aspire toward realizing their dreams by looking up to these ambassadors as mentors".
Globacom, which since inception has always sponsored major events and supported talented as well as enterprising young Nigerians by making them Glo ambassadors, explained that this innovation has become a practice for which Globacom has always led the way in Nigeria.
Congratulating them, Glo which stated that "having these stars as ambassadors of is our way of inspiring a whole generation of young people with vision who can do better and achieve more without losing hope along the way, even when confronted with challenges," pledged to continue to promote the sector as it held great prospects to promote Nigeria to the world and also transforming lives.
On their part, the new ambassadors promised to represent the Glo brand by projecting the ideals of the company at all times.
They thanked the founder and Chairman of Globacom, Dr Mike Adenuga Jr., for considering them worthy of being appointed as the company's brand ambassadors.