Fuji Legend, Obesere's Stages Marriage Introduction For Daughter, Cynthia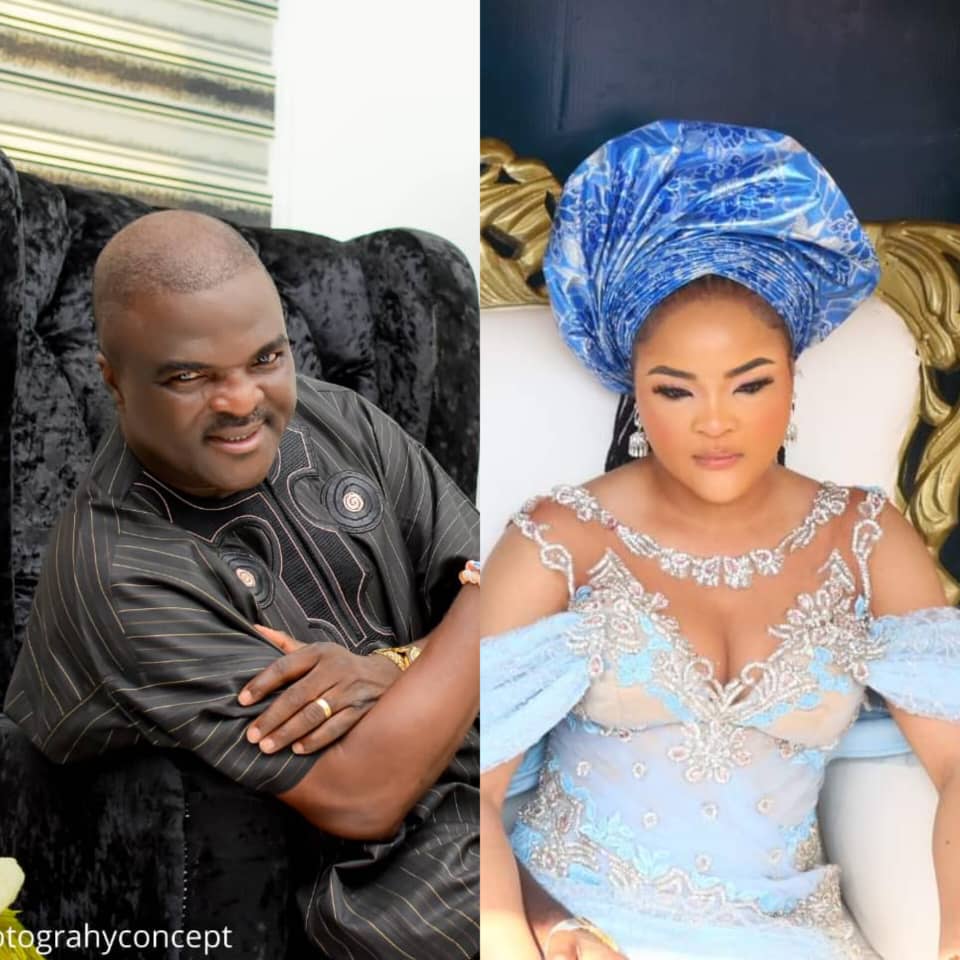 Fuji Legend, Obesere's Stages Marriage Introduction For Daughter, Cynthia
The Paramount king of music, Alhaji Abass Akande Obesere PK1ST, on Thursday, 9th of February, 2023 welcomed the family of Awodumila who are bent on taking his lovely daughter, Cynthia as wife to their son, Tomiwa.
The Agbaakin Abobagunwa of Yoruba land hosted his new in-laws in his Okota mansion where selected members of his family were there present to make the day marriage introductory event a remarkable one.
While talking to some selected journalists at the event, Omorapala as Alhaji Abass Akande fondly called said, " this is just a marriage introduction between the both families. The wedding date would be communicated to the public after meeting between the two families".
Speaking about her daughter, Obesere said, "all my children are well trained and they are all cultured so I have no doubt that Jumai, that's Cynthia's Muslim name, would make a good wife.
"And as for Tomiwa, since my daughter has introduced him to me, I've been following his antecedent and I see him as a good husband in making. You know I'm a street man so ability to study a pretender is one of my trademark.
"I have asked him series of questions and I spoke with him, gave him a fatherly advice him as a man and I also shared a lot of experiences with him; I have confidence in him that he would treat my daughter like a Queen that she is," bride father, Alhaji Abass Akande said.
Other dignitaries that came around for the event was the former Nigerian international Goalkeeper, Peter Rufai, who graced the event, and popular Nigerian Actor, Sunday Omobolanle popularly known as Aluwe and a host of others.
GBEDU ON THE MOVE RECOGNIZED BY NISMCAA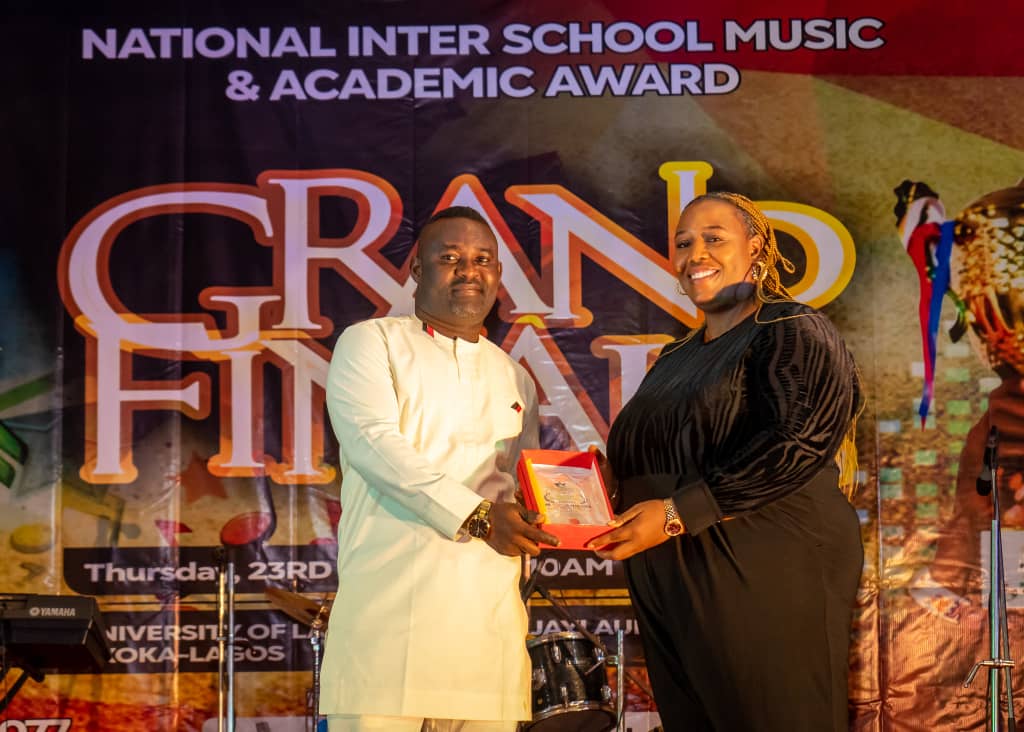 GBEDU ON THE MOVE RECOGNIZED BY NISMCAA
Africa Independent Television(AIT) "Gbedu on the move" was awarded, for his influence in the Nigerian music industry, during the National Inter School Music Competition and Academic Award (NISMCAA) on the 23rd of November 2023.
The show which is anchored by the duo Olarenwaju Owoseni and Oyindamola Bakry, was selected as the recipient of the youth inspiration award. The show has been recognized for his ability to motivate, and empower young adults, by giving them a platform to showcase their talents.
The award was presented to Mr. Olumide Akinsanya, popularly called Olu AIT in the entertainment industry. Olumide is the producer of gbedu on the move, one of the longest entertainment show on aitnetwork. Since he took over the show, it has grown to become the most watched, loves and most inspiring program on AIT. He is said to have managed many talents like – The famous Oshadipe twins of Sale Adenuga, The gospel music star and kabi-osi crooner, Psalm Ebube, and many more.
Earlier, while receiving the award, Olumide dedicated the award to the late founder of DAAR communication PLC, Raymond Aleogho Dokpesi.
I Go Save showcases, Eulogies mother during Live show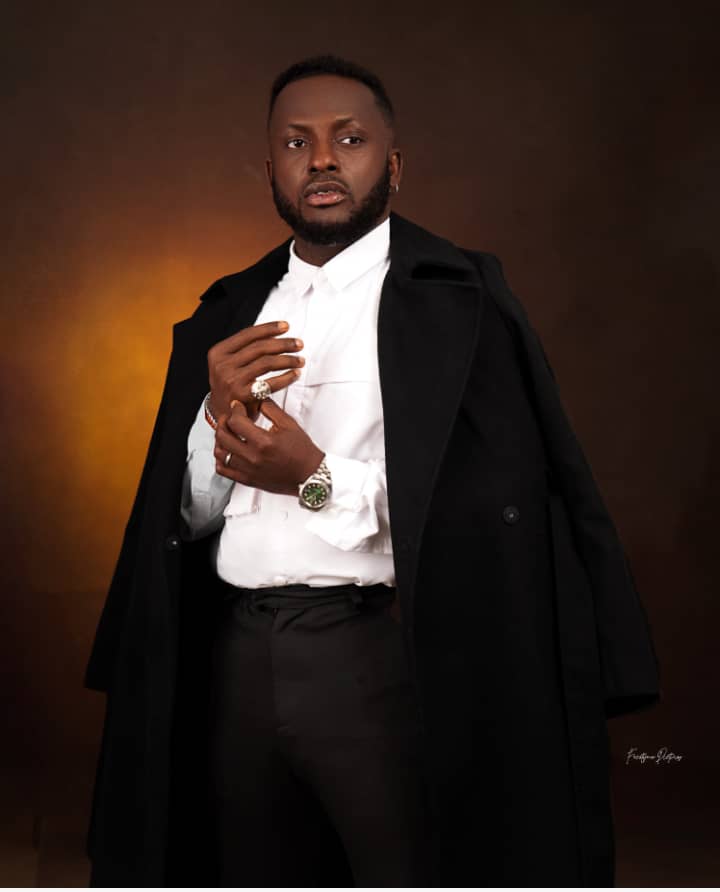 I Go Save showcases, Eulogies mother during Live show
Popular comedian I go Save surprised Nigerians at his recently held I Go Save unusual show in Warri Delta state, the humour merchant introduced his mother for the first time to his audience.
While Eulogizing  his mum, popular Comedian I go save went emotional and cried on stage as he described his mum as the Pillar behind his success story in the industry, praising how his mother trained him and his siblings ensuring they are all graduates.
The now viral video is making a lot of mothers to be happy with I Go save and they even tagged him as The son of the year.
Sexy Actress, Akinola Adeshewa To Premiere New Movie, "Mimisola" In December 14th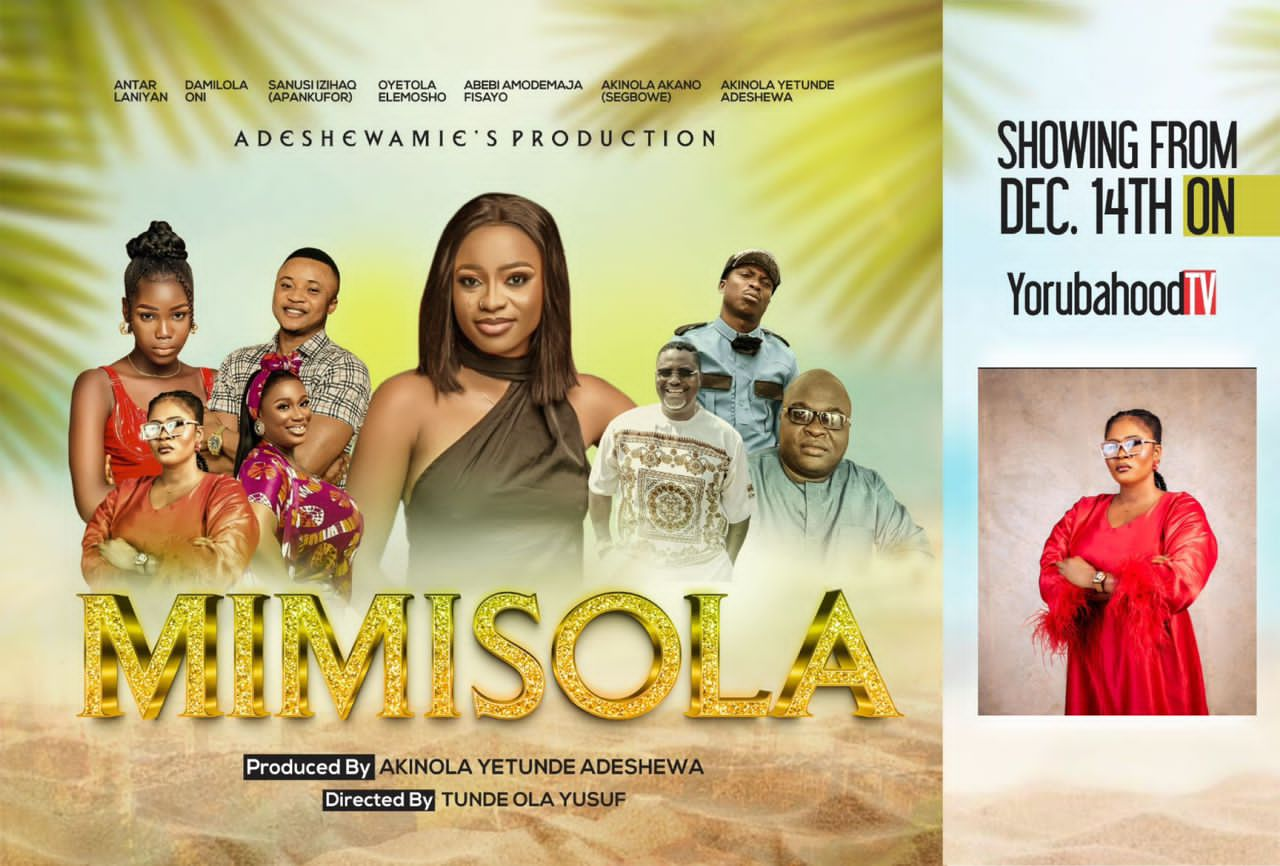 Sexy Actress, Akinola Adeshewa To Premiere New Movie, "Mimisola" In December 14th
For those of you clamouring for another fantastic movie from the stable of pretty Nollywood Actress, Akinola Yetunde Adeshewa, here is the good news you can't afford to miss as the screen diva is set to release a yet another blockbuster titled Mimisola.
It's a story of a young lady who has passion for education but lost her parents. Along the line, she met with a family that offers to sponsor her education and shelters, she moves into their abode and also helps the family in taking care of their only daughter in return. Unknown to her, the head of the family is a paedophile, he was abusing her sexually and trying to distract his wife with the help of their pastor, their only daughter was suspecting due to what she sees at times.
Later on, the lady got tired and started avoiding the man which later leads to his death. She's the prime suspect because she was alone with the man in the house when the incident happened. On this faithful day, an unexpected occurrence occurred in the house which makes Mimisola a must watch movie.
The lovely movie is produced by Akinola Yetunde Adeshewa while Tunde Ola Yusuf directed it. Mimisola features great actors like Antar Laniyan, Damilola Oni, Sanusi izihaq (Apankufor), Oyetola Elemosho, Abebi Amodemaja Fisayo, Akinola Akano (Segbowe), Akinola Yetunde Adeshewa and many more. The movie will be premiered on the stable of Yorubahood YouTube channel come December 14th 2023. Watch out!