How Rising Actress, Funmilayo Micheal Is Gradually Becoming A Big Brand in Nollywood Revealed!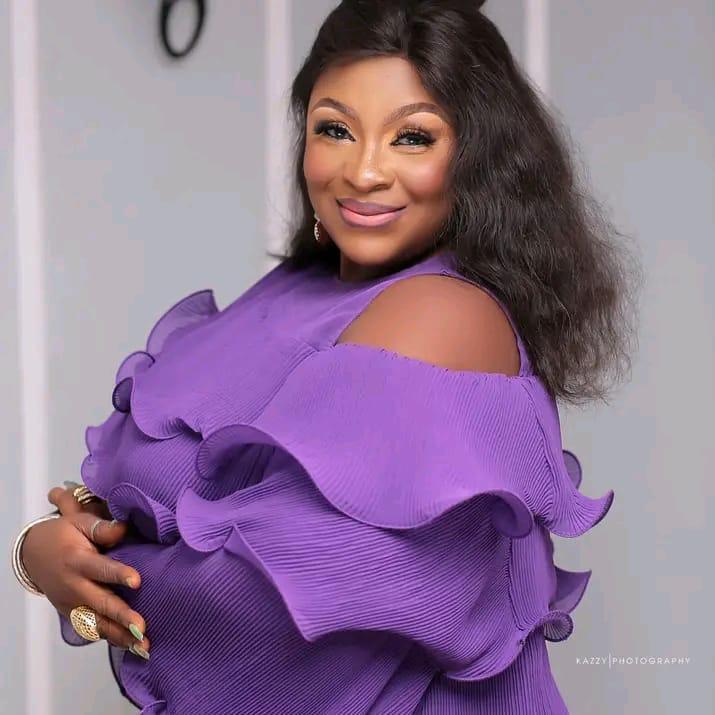 How Rising Actress, Funmilayo Micheal Is Gradually Becoming A Big Brand in Nollywood Revealed!
Sahara Weekly Reports That In the ever-evolving landscape of Nollywood, a new luminary is capturing hearts and captivating audiences with her exceptional talent and creative prowess. Funmilayo Micheal aka Omo Asekale, a dynamic actress and producer, has emerged as a prominent figure in the Yoruba movie industry, leaving an indelible mark with her remarkable journey and captivating productions.
Hailing from the vibrant city of Ibadan, Oyo State, Funmilayo Micheal stepped into the world of acting in 2019 under the esteemed Segun Ogungbe Films Production in Abeokuta. Her passion for storytelling and the arts led her to embark on this journey, and since then, there has been no looking back.
In 2021, Funmilayo Micheal took her first step into the realm of production, releasing her debut creation titled "OMO ASEKALA." The project not only showcased her creative vision but also marked her as a force to be reckoned with in the industry. With an innate ability to bring stories to life, her productions have resonated deeply with audiences, leaving a lasting impact.
The year 2022 witnessed another milestone as Funmilayo Micheal presented "AWEJA LAYE," yet another testament to her artistic prowess and dedication to her craft. The film's success further solidified her position as an actress and producer who understands the nuances of storytelling and entertainment.
Looking ahead, Funmilayo Micheal has exciting plans for the future. In 2023, she unveiled her latest production, "LADY CINTO," a project that has already piqued the curiosity of eager fans and industry insiders alike. The anticipation for this upcoming release speaks volumes about her ability to create engaging narratives that resonate with diverse audiences.
Funmilayo Micheal's journey in Nollywood has been marked by versatility and dedication. Beyond her production ventures, she has showcased her acting prowess in an array of notable films. She graced the screen in productions like "AYE MEJI," produced by Segun Ogungbe, "JAYEOLA," produced by Omowunmi Ajiboye, "ADIGUN OKO OLOSO," produced by Olayinka Adekunle, "AARE OLOWOYO," produced by Adebayo Picollo, and "TIRESIMI," produced by Adebayo Salami.
Diving further into her passion, Funmilayo Micheal has also ventured into the world of cinema. Her involvement in notable cinema projects such as "IJAKUMO," produced by Toyin Abraham, and the upcoming "OSO," produced by Segun Ogungbe, showcases her dedication to exploring various aspects of the entertainment industry.
With her dedication, talent, and determination, Funmilayo Micheal is poised to become a prominent figure in the Nigerian entertainment landscape. Her unique ability to both embody characters on screen and create compelling stories behind the scenes sets her apart as a true gem in Nollywood's crown. As audience eagerly await the release of "LADY CINTO" and the continuation of her flourishing career, it's clear that Funmilayo Micheal is a rising star to watch out for.
Popular Nigerian Musician, Jumabee Concludes Canada Tour, Heads To UK (VIDEO)
Popular Nigerian musician, Jumabee has concluded his Canada tour and is now headed for the United Kingdom (UK) to continue his music tour.
Jumabee kicked-off his annual tour on November 23 in Canada and has since been the talk of the town following the massive attendance his presence brought to the selected locations where the tour was held in the country.
In the course of his tour, the Kogi-born musician met Jamaican worldstar, Kranium in Vancouver, Canada after their performance at Enso Event Centre.
As he has concluded his tour in Canada, Jumabee would be embarking on his music tour in the UK between 1st Of December and 9th Of December, 2023.
Jumabee has been in the industry for decades and has several hit songs to his credit. Some of his songs include Brakata, Kogi, Kalima, Iva, Badamuwa, to mention but a few.
WATCH VIDEO BELOW
Stella Ebegbuna, Renowned America-Based Music Star, Gears Up for an Unforgettable 'Hangout with D'Lyte'"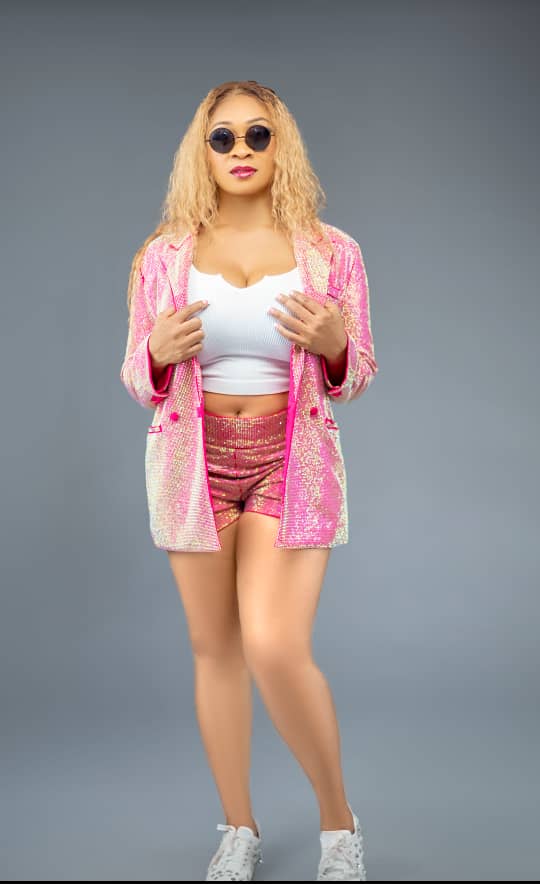 Stella Ebegbuna, Renowned America-Based Music Star, Gears Up for an Unforgettable 'Hangout with D'Lyte'"
In an exciting announcement, the accomplished music sensation, Stella Ebegbuna, is set to host the latest edition of her quarterly event, 'Hangout with D'Lyte.' The anticipated gathering promises an evening of music, camaraderie, and entertainment.
Scheduled for Sunday, November 26th, the event will kick off at 6 pm and unfold at the vibrant venue of 2641 Winrock Boulevard, Houston, Texas, 77057. Stella expresses her gratitude to everyone involved in making this event a reality, acknowledging the collaborative efforts that contribute to the success of 'Hangout with D'Lyte.'
The upcoming hangout is expected to be a star-studded affair, with notable personalities such as Dj MixMaster Brown, Tarela, Lord of Ajasa, Deankelly, Seyi Alesh, MC Hugoboss, Lepashandy, Heisot, the Energy Band and Jeff Akoh joining the celebration.
Known for her captivating performances and charismatic presence, Stella Ebegbune aims to create an unforgettable experience for attendees, bringing together music enthusiasts and fans alike. 'Hangout with D'Lyte' has become a quarterly highlight, showcasing Stella's commitment to fostering a sense of community and celebration through music.
As the countdown begins, music lovers and fans are eagerly anticipating an evening filled with rhythm, joy, and the unique charm that Stella Ebegbuna brings to every event. Stay tuned for a musical extravaganza that promises to be a highlight on Houston's entertainment calendar.
"Go Back Home" – Funmi Ayinke Drops Powerful End Of The Year Message (VIDEO)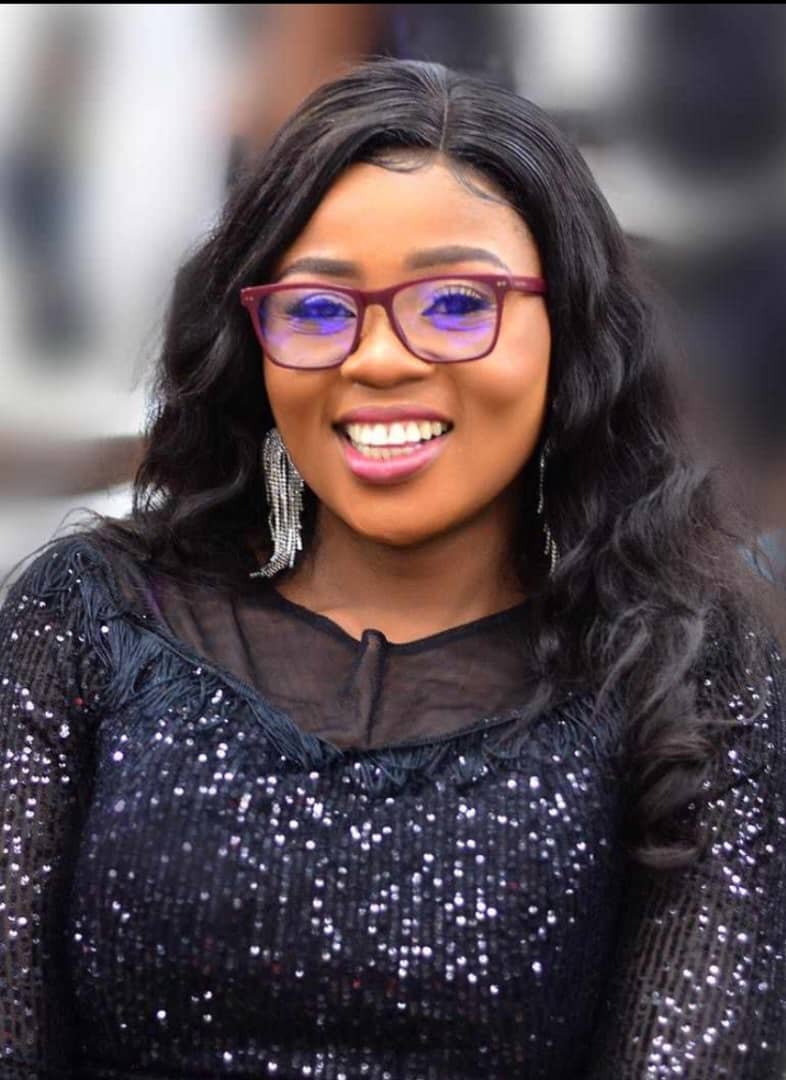 Influential Nigerian engineer cum musician, Funmi Ayinke Waheed-Adekojo has dropped a powerful end of the year message during a live performance at her well-equipped modern studio in Abuja.
The Live performance which was an unscripted session portrayed Funmi Ayinke as a ready-made musician whose songs are to edify and inspire every soul that listens to them.
As observed in the video, Funmi Ayinke made her entrance into the sophisticated studio, dressed simply yet classy, with her talented musicians ready to deliver a world-class musical presentation.
Funmi Ayinke started this unscripted session with her message 'Ile La'bo Isinmi Oko' which means that no matter how exhilarating travels are, one will always be thrilled to return home in a way to remind everyone that the year is coming to an end.
Funmi Ayinke who is known to always pass messages through songs repeatedly mentioned that there is need for everyone to remember that the home is always the final destination after every job, travel and whatever anyone is doing.
She went further to address different categories of people that have forgotten their homes, calling them to return home because there is no place like it; Those that have neglected their parents, those that haven't spoken to their parents and guardians, those that haven't seen their parents in a long while.
Below are some of the lyrics of the performance:
'' If you go to the market, if you travel out of the country, wherever you go, I want to remind you that the home is always the final destination. There is no place like home. Home sweet home. If you are listening to me and you have not called your parents or it's been long since you remembered them, I want to remind you that home is the final destination.
' They are deceiving you, they said your parents are bad, they want to kill you; parents that didn't kill you when you were still a baby. You stopped talking to your parents because you are looking for money, I want to remind you that the home is always the final destination. Call them, go back home''
'Go back home, call your parents, ask about their wellbeing, go home because that's the final destination. Send them money, remember those that took care of you, remember those who stood by you.''
WATCH VIDEO BELOW