Governor Sule, CDS, BUA Chair, Others At The Foundation Laying Of Tukur Buratai Research Centre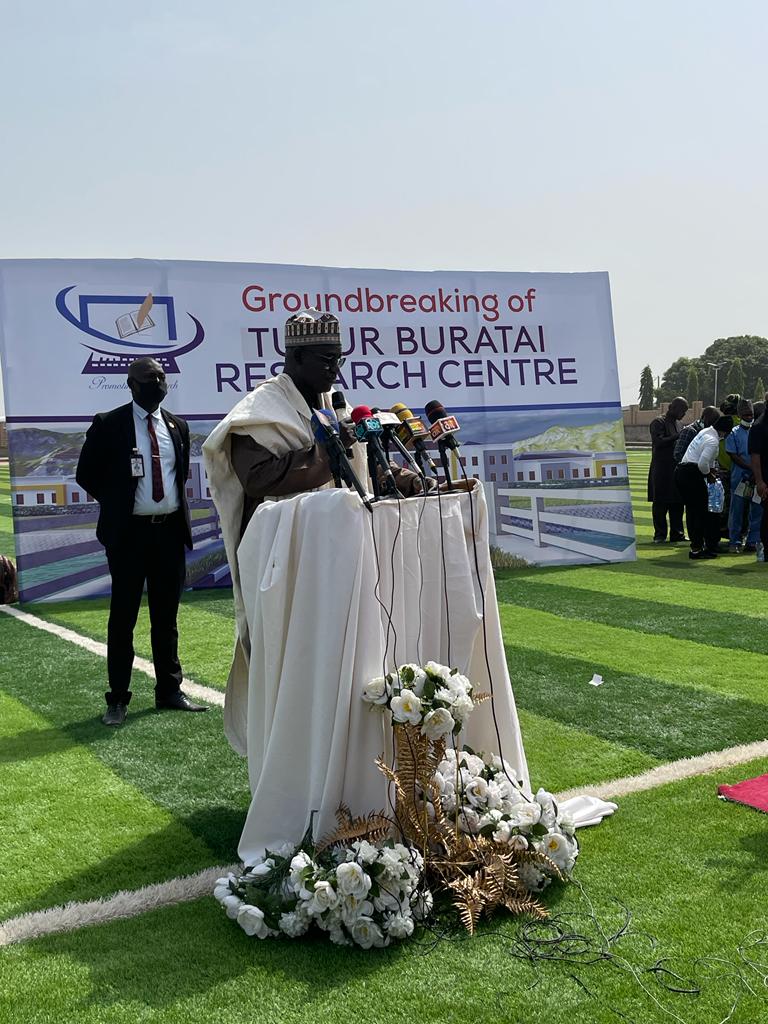 Tukur Buratai Research Centre Expands To Nasawara State
Governor Abdullahi Sule of Nasarawa State, the Chief of Defence Staff, General Lucky Irabor, Alhaji Abdul Samad Isyaku Rabiu, Chairman, Bua group and other dignitaries, on Saturday, December 18, witnessed the laying of the foundation for Tukur Buratai Research Centre, Gora, Nasarawa State.
The foundation laying ceremony and fundraising for the Institute of Security and Strategic Studies & Peace and Conflict Resolution happened at the Tukur and Tukur Snakes Farm at Uke, Nasarawa State.
This is contained in a statement signed by Brigadier General Sani Kukasheka Usman, Ret'd and made available to newsmen.
According to the statement, governor Sule laid the foundation for the multi-million Naira Tukur Yusuf Buratai Research Centre, TBRC, and this has partly addressed the quest for modern and sustainable security research centres in the country.
In his speech, the Comrade Vice Chancellor of Nasarawa State University, Keffi, Professor Suleiman Bala Mohammed, noted that NSUK is accredited as one of the fastest-growing state universities in the country.
He added that the event marked a new stride in the trajectory of NSUK, apart from the introduction of the Faculty of Engineering and College of Medical Sciences.
The former Chief of Army Staff and Ambassador, Lt. General Tukur Buratai who was the host of the occasion remarked that the institute will further chart a new course for resolving security issues that confront the country at large.
The event had in attendance the Executive Governor of Nasarawa state, Abdullahi A Sule, the Chief of Defence Staff, Chief of Air Staff, Distinguished Senators Ali Ndume and Abdullahi Adamu, chairman of BUA Group, Emir of Keffi, HRH Dr. Shehu Chindo Yamusa III who was the royal father of the day, other royal and titleholders within and outside the state and other well-wishers.
The event also witnessed the presentation of award plaques to the guests and pledges and transfers, which amounted to N220,950,000 from well-wishers, guests and highly respected dignitaries who assembled at the venue.
I Spent $300,000 On The Show And Paid Kizz Daniel $60k To Perform But He Refused To Show Up – Tanzanian Show Promoter
I Spent $300,000 On The Show And Paid Kizz Daniel $60k To Perform But He Refused To Show Up – Tanzanian Show Promoter
The promoter of the Tanzanian show Nigerian singer, Kizz Daniel failed to perform has shared his own version of what transpired in an interview with famous OAP, Daddy Freeze.
Kizz Daniel was arrested by the Tanzanian police on Monday over his failure to perform at a show on Sunday, August 7, after being paid.
In the interview, the show promoter who gave his name as Stephen Uwa, said Kizz Daniel refused to perform because the airline failed to bring his bag containing his gold chains and insisted he will not perform without wearing all his gold chains.
"He said the airline didn't bring his bag that is why he cannot perform because his gold chain is not there and he had a gold chain on his neck. He wanted everything."
Uwa said he spent nothing less than $300, 000 on the show including $60,000 to Kizz Daniel as a performance fee, however, the singer flopped everything. He said he was on his knees weeping and begging Kizz Daniel to perform but he refused.
"My company is new here. PaulO is the one I booked Kizz from. PaulO cried all night trying to beg this guy 'Please go to this show", he called in from America!
I paid this guy $60,000 to perform on this show. I went down on my knees. I was like 'Bro, you are damaging me. I am trying to build my company here. You are going to damage me. I begged this guy 'Save my career, save me". I was on the table with Kizz Daniel for like five hours begging him, kneeling for him"
Stephen said the whole venue was damaged as the angry fans destroyed some of the items brought in by the sponsors of the show.
Kizz Daniel Arrested In Tanzania For Failing To Perform At Paid Show
Kizz Daniel Arrested In Tanzania For Failing To Perform At Paid Show
Popular Nigerian Singer, Kizz Daniel Arrested In Tanzania
Popular Nigerian singer, Kizz Daniel has been arrested in Tanzania over his failure to perform at a show he was paid for.
According to reports the singer "blatantly refused" to perform due to unavailability of his clothes he allegedly forgot in Uganda.
In a video posted online, the "Buga" crooner could be seen being escorted from his hotel by security operatives into the back of a pickup truck.
This is the third time in 2022 that Kizz Daniel would be called out for failing to perform at paid shows.
NURTW's Koko Zaria Exposed By His Own Daughter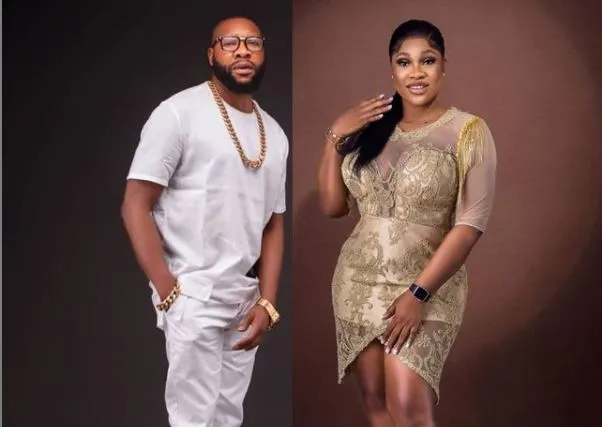 NURTW's Koko Zaria Exposed By His Own Daughter
Lagos State National Union Of Road and Transport Workers (NURTW) executive, Alhaji Ganiyu Oyedepo, popularly known as Koko Zaria has been exposed by his daughter.
Kaosara Omolabake Oyedepo, Koko Zaria's first child is seemingly angry with her father and has taken to her Instagram stories to open his can of worms.
She wrote; "The fact that you are a deadbeat dad is nothing because everyone knows that from day one that's how you are, how could you be so wicked and cruel to me."
"I love you so so much, today I regretted you being called my father, am your first child everyone knows that but I don't give a fuck about it anyways, but at least act like a dad for once in my life today."
"You just showed how heartless you are, you blocked so many ways for me because of your ways lol. I have you and you hurt me everytime I never said anything about it not for once but today you just showed how much you wish you never had me."
"Until my mum called him when I almost died that was when he came true for me. That man hurt me so much, I just wish he never expose me to the world, as his daughter my life would be so much better, he makes people believe he love me and takes care of me, pay my bills, send me to school and all but he never did shit."
"So, if some of y'all follow me because of him unfollow please, that guy he's my worse nightmare. I wish I can talk about what happened. Y'all be clapping on the internet y'all don't know him."
"If y'all think Zaria is taking care of me, y'all wyning yourself, I take care of myself I just want to clear the world I don't use his surname again anyways. Zaria is a bad person, he fucked with my life so bad, I wish I can say it all. Period!!!"