Grace Nation: Thanksgiving is an application for More – Dr Chris Okafor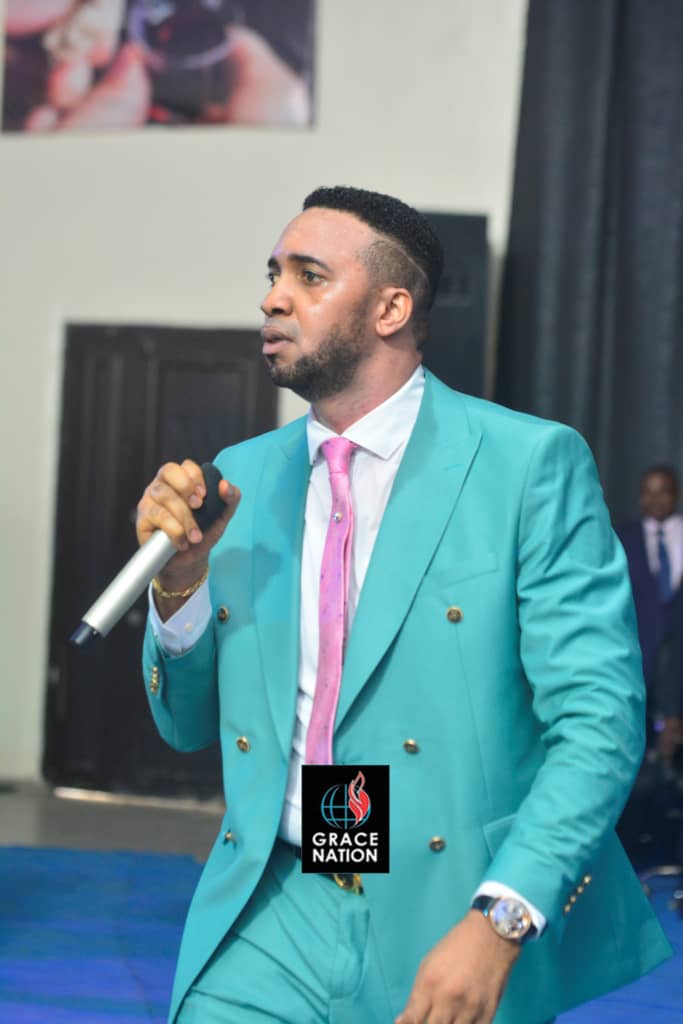 Grace Nation: Thanksgiving is an application for More – Dr Chris Okafor
* Every answer is in a Seed
* Annoited chair, Many sit on it and get instant deliverance, all manner of sickness, diseases affliction disappear
Dr Chris Okafor– When you give, you are not helping God or the church, but you are helping yourself, a day will come when what you give will speak for you in your day of trouble, therefore giving command Grace to flow in your direction.
Speaking at the Sunday convenant day of wealth Transfer Part 6 with subtitle Kingdom Grace, the Lead Pastor of Grace Nation worldwide Dr Chris Okafor said a true Servant of God must practice the principle of giving, when you give with a clean heart,God blesses you in ten fold or even more, therefore your giving is not to help the church but to help you.
The Generational prophet of God said givers never lack, when you give you put God in no option than to give you kingdom heritage Grace to breakthrough in your area of Business or work.
As a convenant Practitioner, giving is a gate way to more inheritance and when you give thanks you are telling God you are applying for more Blessings and Grace to functions.
Nobody become rich by luck, something must be involved, certain things must speak for you, therefore when God blesses you and you are thankful more Blessings will come your way because. Every answer is in a Seed you sow to his kingdom Dr Okafor remarked.
The realms of the Prophetic took a new dimensions, God came down with Power, God Servant Dr Chris Okafor sit-down on a chair and Power of God descend on the chair healing various kind of sickness, Diseases and afflictions, the power of the lord was so much powerful on the chair as altars broke out immediately there victims sat on the chair, Irregular growth melt down as the person sat on the chair, fibroid, Poison all melt out immediately those people suffering from the affliction sit on the chair, the power was too much, even mother waiting unto the Lord for the fruit of the womb also carry the miracle Babies immediately they sit on the chair, all kind of cases were all address sitting on the chair,
This is the first time God uses his Servant to address our complaint, a faithful who will not want her name mentioned, she said Grace Nation is a place to be, God is here in Grace Nation she confirmed
Another testifier said today is my day, the moment I sat on the chair, I felt something let my body, I have been battling Fibroid, the stone like object I used to fell when I torch around my stomach is no more there, it can only be the God of Dr Chris Okafor.
It will.be recalled that the Generational prophet of God Dr Chris Okafor is one among the major Prophet of God who strongly believe in the power of giving with over 2000 widows on is monthly food support and with 1200 students on is scholaship scheme at different ties of education through his humanitarian foundation, Chris Okafor humanity foundation, He also Believe in the unity of the country, In one of his speech at a fora recently he said, Unity is the yardstick that can bring back the lost Glory of the Nation.
Apostle Suleman Marks B'Day, Shares Secret About Pastor Oyedepo
Birthday Wishes To A Dogged Uncle, A Mentor An Astute, Philanthropist Pastor Olaniyi Awofadeju @ 50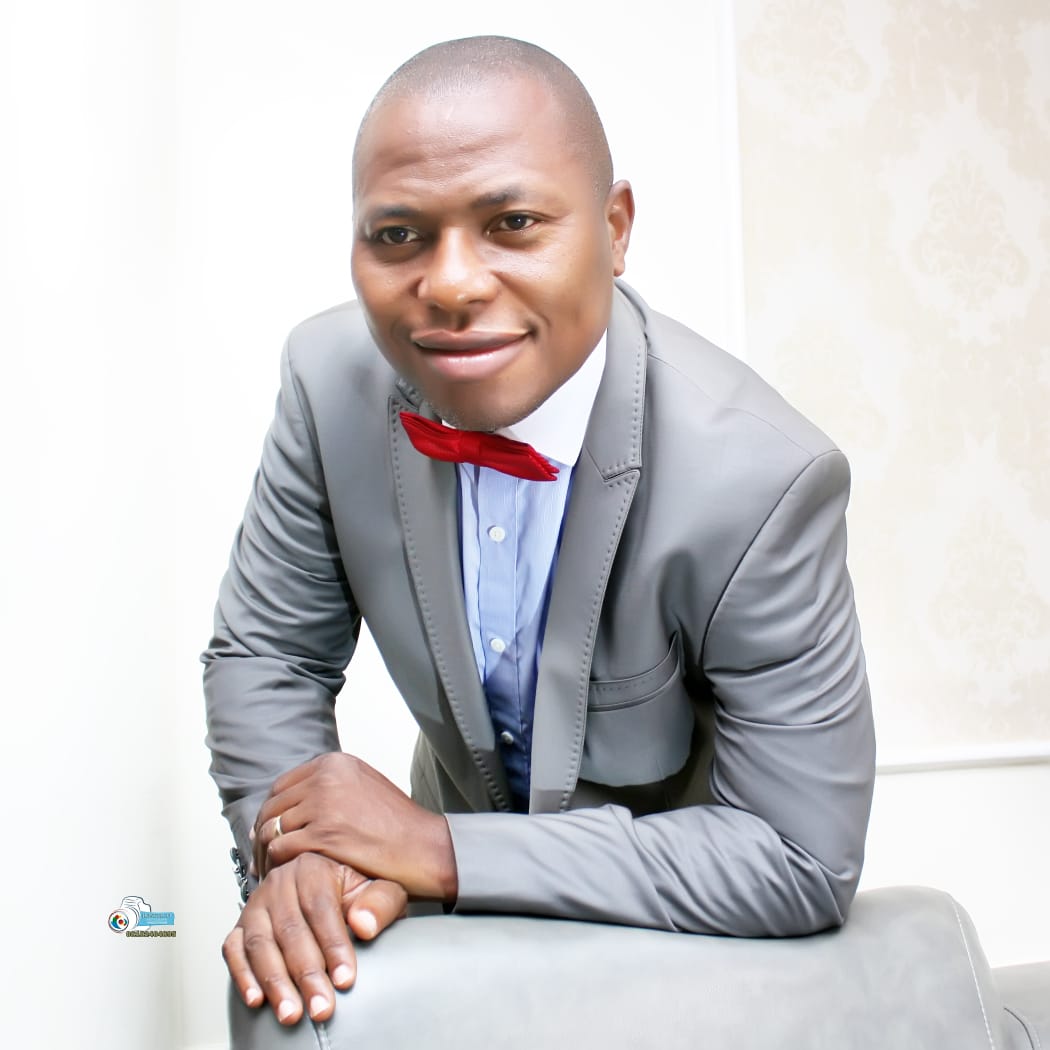 Birthday Wishes To A Dogged Uncle, A Mentor An Astute, Philanthropist Pastor Olaniyi Awofadeju @ 50
~By Oluwaseun Fabiyi
I felicitate with our dear Daddy, Uncle, and a spiritual father, an easygoing, handsome man of God. Pastor Olaniyi Awofadeju on the occasion of his fiftieth birthday anniversary.
Little wonder why friends, families, church members and well-wishers on Tuesday, despite the day being the second day of the week, gathered to raise a glass in honour of this rare gem and philanthropist at heart, as he marked his Golden Jubilee birthday celebrations.
You deserve all happiness and joy because you are a man whose word matches his action. A man full of empathy and milk of human kindness. You stand for what you believe is in the best interest of the masses and people around you.
Without mincing words, pastor Olaniyi Awofadeju have always shown an uncommon zeal in the service of his own chosen profession as well as the affairs of the churches administrative Your birthday therefore offers your admirers a great opportunity to salute your doggedness over the years.
I join countless well wishers in the world both home and abroad to celebrate a man of integrity, a courageous and fearless believer in equity and fairness.
Your birthday is a rare opportunity to eulogize and celebrate your uncommon outstanding and your personality.
It's my prayer that; may you celebrate many more in good health, wealth and all things that your heart desires.
I must affirm the fact that, you are a worthy mentor, spiritual father, and a dogged reforming man of God with genuine heart who desires good for all.
May I use this time to congratulate you on the occasion of your birthday anniversary and I wish you the best in every of your life endeavors. May God prosper all your ways and bless all yours. Amen.
The event proper/celebration galore would officially comes up Sunday 2nd of April 2023 at the Church auditorium situated at Giwa Junction along Oke-Aro road, Ogun State the alloted time is 4:pm prompt as well wishes, and accolades would be showered on the celebrant for his evident selfless gesture to the community, society and Christendom Friends and colleagues also his comrades are fully prepared to enchanting love and attitude on him come this Sunday 2nd of April 2023.
Congratulations and my best wishes for you.
Prophet Sam Ojo, Prophet Samiye and others to Grace Lanre Teriba's Oke-Sioni