Graduate Found Dead In Hostel
Graduate Found Dead In Hostel
Sadly, a Young graduate, Ogunleye Gbenga Moses, who recently graduated from the Department of Philosophy, Adekunle Ajasin University, Akungba-Akoko, (AAUA), has been found dead inside his room in an off campus hostel.
According to reports, Gbenga, popularly known as Pablo allegedly died of suspected food poisoning on Saturday, May 6, 2023.
The deceased was said to be waiting for the National Youths Service Corp (NYSC) call-up letter.
Sources told the publication that Gbenga and his girlfriend complained of food poisoning after eating at an undisclosed restaurant in Akungba on Friday, May 5. They were treated at Aduloju Hospital in Iwaro and discharged.
"Gbenga and his girlfriend complained of food poisoning after returning from an unknown restaurant. They went to the hospital where they were both treated for typhoid. After the deceased was discharged yesterday, we were made to understand that his girlfriend's health was critical, and was just discharged this morning (Saturday)," a source narrated.
The source said Gbenga was found dead inside his room after they broke into his room when he was not seen in the morning.
"The moment we noticed he was not responding to calls and knocked on his door, we barged into his room through his window around 11:00am, when we noticed he did not open his door. He is a lovely and entertaining person. Yesterday, we were made to understand that his girlfriend's health was critical, and was just discharged," the source added.
A source, who pleaded anonymity, informed that Gbenga was not the first person to complain about food poisoning, adding that a few weeks ago, it took God's intervention to save a student who ate poison in an undisclosed restaurant.
Dean of Student Affairs, Prof. Olusegun Akanbi, who confirmed Gbenga's death, said;
"The Head of the Department of Philosophy just called me and it was discovered that he passed on this morning, and his parents had already come." Akanbi said.
Spokesman for the institution, Victor Akinpelumi, said an investigative team has been set up by the institution to unravel true situation about the incident.
ASUP D.S. Adegbenro I.C.T. Poly, Itori, decries non payment of minimum wage, pension, salary arrears, etc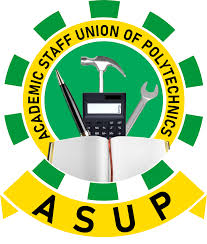 ASUP D.S. Adegbenro I.C.T. Poly, Itori, decries non payment of minimum wage, pension, salary arrears, etc
……Demands appointment of substantive Rector of the Institution
The Academic Staff Union of Polytechnic, ASUP, D.S. Adegbenro I.C.T. Polytechnic, Itori, has decried non payment of Minimum Wage, CONTISS 15 Migration, Pension, appointment of substantive Rector, payment salary arrears, repair of dilapidated polytechnic structures, today Wednesday 17th of May, 2023.
According to the Chairman, ASUP D.S. Adegbenro I.C.T. Polytechic, Itori chapter, Mr Dairo Lukman, the salary arrears and pension of staff were denied, the polytechnic is owing staff salaries since 2006 while counterpart and pension deduction have not been paid.
When our correspondent visited the Institution premises, it was like a den of reptiles as everywhere was bushy, most of the buildings are in dare need of maintenance, so many roofs of the lecture rooms have been destroyed by winds but the Management of the Institution refused to do the needful.
Meanwhile, the institution is blessed with over 3,000 students whose tuition and other levies being paid, can maintain the Institution apart from the remittance to Ogun state Government coffers.
Other I.C.T. Polytechnics established by the Gbenga Daniel led administration are doing wonderfully well, apart from Gateway I.C.T. Polytechnic in Itori, according to our report.
However, the Chairman of Academic Staff Union of Polytechnic (ASUP) Mr Dairo Lukman pleaded to Governor Prince Dapo Abiodun (MFR) to wade into the matter before the staff embark on an indefinite strike action due to the carelessness of the leadership of the Institution.
ASUP demands:
(A) THE GROSS DISREGARD FOR THE LAW ON PENSIONS AND FUTURE OF THE STAFF:
(i) It was observed that the Management has little regard for the Law on Pensions and the welfare of her human resources (members of this Union) when several months of Pension arrears had remained unpaid despite all references made to them;
(ii) That the previous Management, led by Professor Fatade had approved the payment of some amount, (#10million) with a Payment Plan, for the remission of Pensions during his four-year tenure, which was kept aside as at his transition but was unfortunately, not remitted till date;
(iii) That the employer's contributions required by the Law had not been attended to at all since 2006;
(iv) This deprivation has demoralized the members when placed in comparison with their contemporaries in other institutions, while the current harsh economic realities and the recent loss of a member make other members lament the fate of their welfare and their future;
(v) That with many instances, she had had to shift grounds, and the members of the Union had shown great understanding in her agitations, which had not been compensated with the necessary actions; and
(vi) That the Management had not adhered to her promises and expressed actions as regards the payment of the backlogs.
(B) NON-IMPLEMENTATION CONSEQUENTIAL ADJUSTMENT TO SALARIES:
(i) It was observed that despite the hand of fellowship stretched to the Institution with the condition of a convincing presentation to the Commissioner for Education, Science and Technology, the Ag. Rector had persistently hesitated and bluntly refused to put the necessary information and presentation across, towards the implementation and sustenance of the Minimum Wage, till the Inauguration of the Governing Council;
(ii) That the Ag. Rector had bluntly refused to present facts and figures to the new Governing Council, which could have facilitated the implementation, at the suspension of the 2022 work to rule exercise;
(iii) That the Management had also refused to work with the Union in a mutual agreement towards implementation, when possible, even while the Union gave a long rope to pull;
(iv) That the members of the Union would encounter double-jeopardy with the arrival of a new Minimum Wage Structure, when the Old Structure had not been granted yet, and the impending worrisome removal of subsidy on petroleum products in the country this year;
(v) That it is disheartening that of all the Institutions in Ogun state, it is only at D.S.A.P. that Minimum Wage has not been implemented (In fact, the embattled MAPOLY has started enjoying the Minimum Wage from January 2023 and arrears of October, November and December, 2022 salaries are to be paid with their next salary); and
(vi) That the Management may be delighted at seeing her officials being laid back among their peers and made to suffer terribly.
(F) THE REFUSAL OF THE MANAGEMENT TO PAY BACKLOG OF ARREARS OF SALARIES:
(i) The Congress discovered and frowned at the lengthy list of salary arrears owed since 2007.
(ii) She also observed that promises made by the Rector, particularly before the Commissioner had been carefully discarded;
(iii) That the portions paid within 2021 were amputated bits which were so meagre;
(iv) That some members of staff who were expected to be beneficiaries were also deprived from the latest payment in 2021, and
(v) That afterwards, the Management had turned deaf ears to the rewards for years of sweat which under the law, must have been delivered.
OOU, Lautech, Yabatech, Other Students Get Scholarship for Sponsorship, Mentorship Program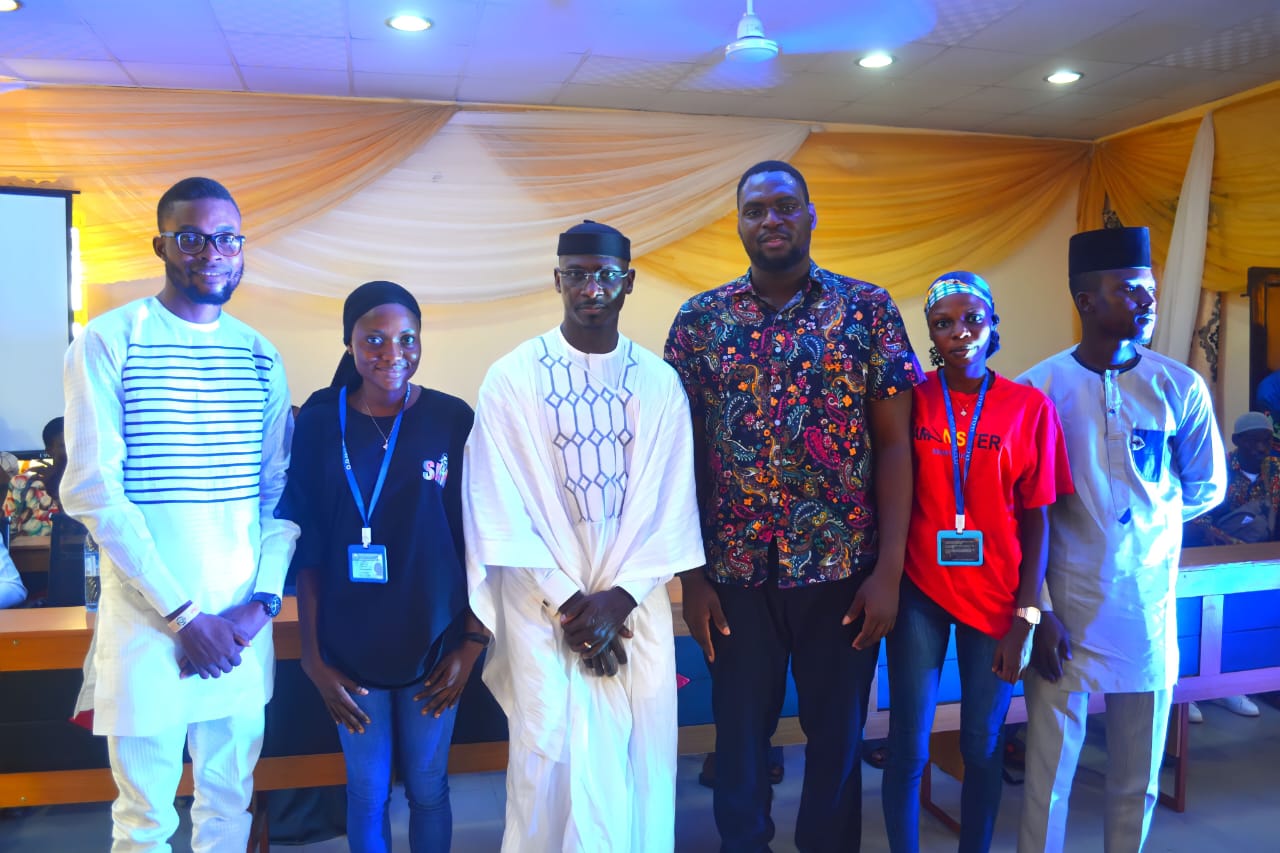 OOU, Lautech, Yabatech, Other Students Get Scholarship for Sponsorship, Mentorship Program
Over 40 students from the Federal Polytechnic Ede (Department of Building Technology), Olabisi Onabanjo University, Ago-iwoye (Department of Economics), Ladoke Akintola University, (Department of Economics) Ogbomoso, and Yaba College of Technology (Department of Building Technology), Lagos were all beneficiaries of a multimillion naira sponsorship and mentorship project organised by Samson Soyebi Foundation.
The presentation that took place at the new faculty of science, Olabisi Onabanjo University, Ago Iwoye, Ogun State penultimate week had in attendance students, lecturers, and school representatives from the above-mentioned schools, and they all expressed their joy to be beneficiaries.
According to the prime mover of the foundation, Bldr. Samson Olukayode Soyebi, a businessman and serial entrepreneur who is also the CEO of Honeytreat Trade Academy, emphasized the need for government and stakeholders to start taking responsibility while addressing the challenges facing the educational system saying, "I was quite emotional today seeing these students who I have the opportunity to impact to some extent. I have just done very little about what they need to become a successful person in life. Who knows, our little impact could bring about a massive impact in their life eventually. At least we have done something."
He said, "People do not have a culture of taking responsibility in our society. And It is an epidemic of irresponsibility in leadership from every stratum of leadership in our society which involves family, religion, education, and others. To the glory of God, I live in a society where things seem to work a bit. For instance, if you drive in the UK today, the responsibility of the person driving behind you is on you, but here in Nigeria, that's not the case."
"People hit themselves on the road, and nothing happens. Father will have a child and will not take care of the child. Pastors or Imam, rather than calling the congregation's attention to the ills in the society, all everyone is after is money. Those who have, use the little they have to torment those that do not have rather than pick issues and address them. People must start taking responsibility if our society must achieve our expectations."
Buttressing his point, he also said, "I've seen people who bought millions worth of cars to be driven on broken roads. If we come together and fix those roads, what will happen? We wait on the government to do everything. Government must do scholarships, pay institutions, feed us, and all sorts of. What roles are we playing as individuals to better our society? I believe when we all started taking responsibility for our actions, for our neighbours and our society, maybe our society will become far better." he concluded.
Meanwhile, Samson Soyebi made it his responsibility to nurture youths into successful leaders. And the vision and mission of the foundation, according to the information gathered, is to expose bright young persons to various opportunities for success through good leadership tutelage, as well as equip them to serve their communities and the world at large as good ambassadors of Nigeria.
Babcock University Apologizes Over Porn Video Upload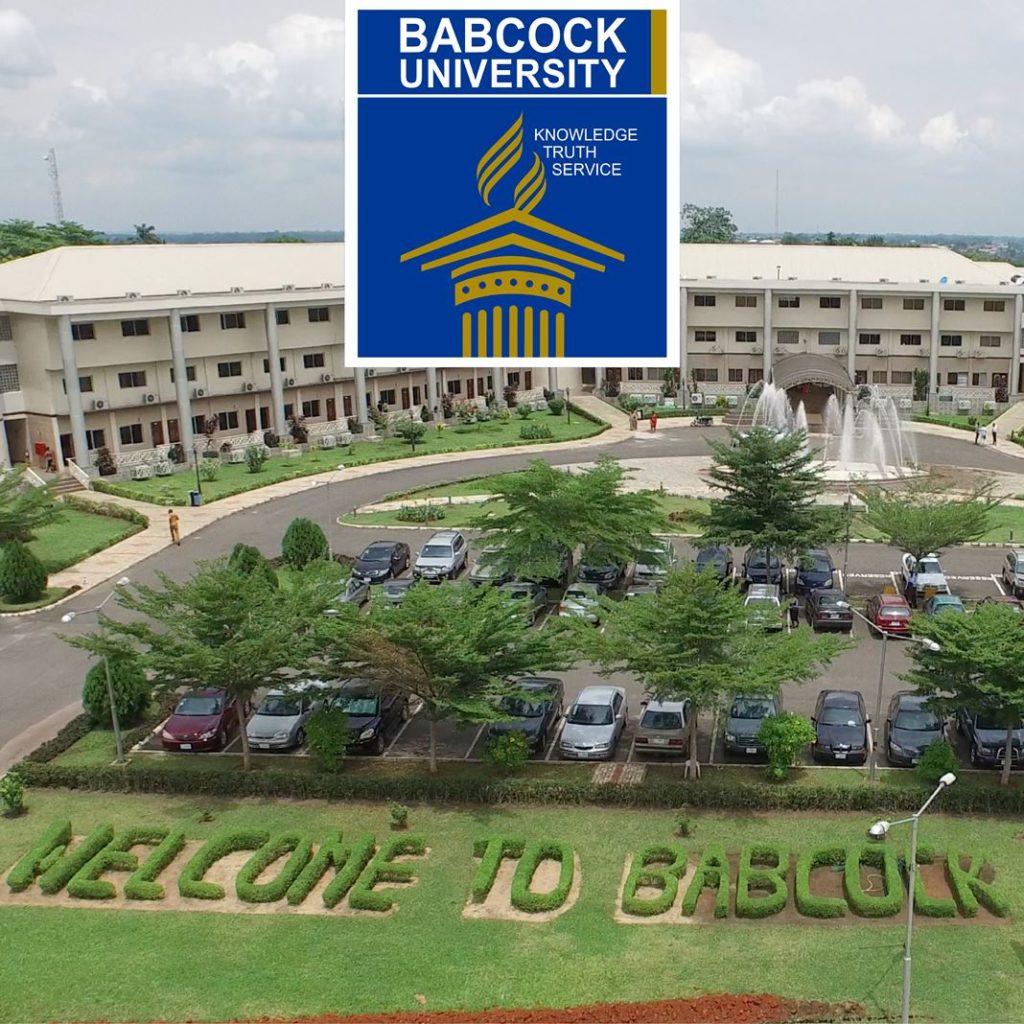 Management apologizes as hackers upload porn videos on the Babcock University website
The management of Babcock University has apologized for the porn videos uploaded on its official website.
The university's Director of Communication and Marketing, Joshua Suleiman, clarified in a statement Wednesday that the school's University Information Management System (UIMS) Account was hacked on Tuesday.
He said following the development an "unwarranted and unsolicited digital communication was posted on the website".
The Seventh Day Adventist institution has been trending on social media since the early hours of Tuesday over the pornography video on its Website.
"We never voluntarily, either by omission or commission, sent out such information to anyone, so we are sorry if it made a wrong impression. Rest assured, we have secured our network already," Mr Suleiman said.
In 2019, the school also came under attack on social media over a viral sex tape of two people rumoured to be students of the school.
The institution later announced that it has expelled the young lady in the viral sex video and maintained that the act did not take place on its premises.
Hacking is evolving
Mr Suleimon also noted in the statement that cyber risks have not been easy to phase out.
"We have always recognised that constant vigilance is required to protect against intrusions because of our understanding that even the most diligent cybersecurity efforts have not been able to address all cyber risks that organisations face.
"This is why, unfortunately, malicious attacks and intrusion efforts are continuous and evolving, and in certain cases, they have been successful at the most robust institutions.
He said the university remains "committed to our godly values, and we will neither fail nor falter in this regard".
He urged the public to notify them should they continue to get strange messages from the website