Group to Protest Against Fuel Hike Next Week in Lagos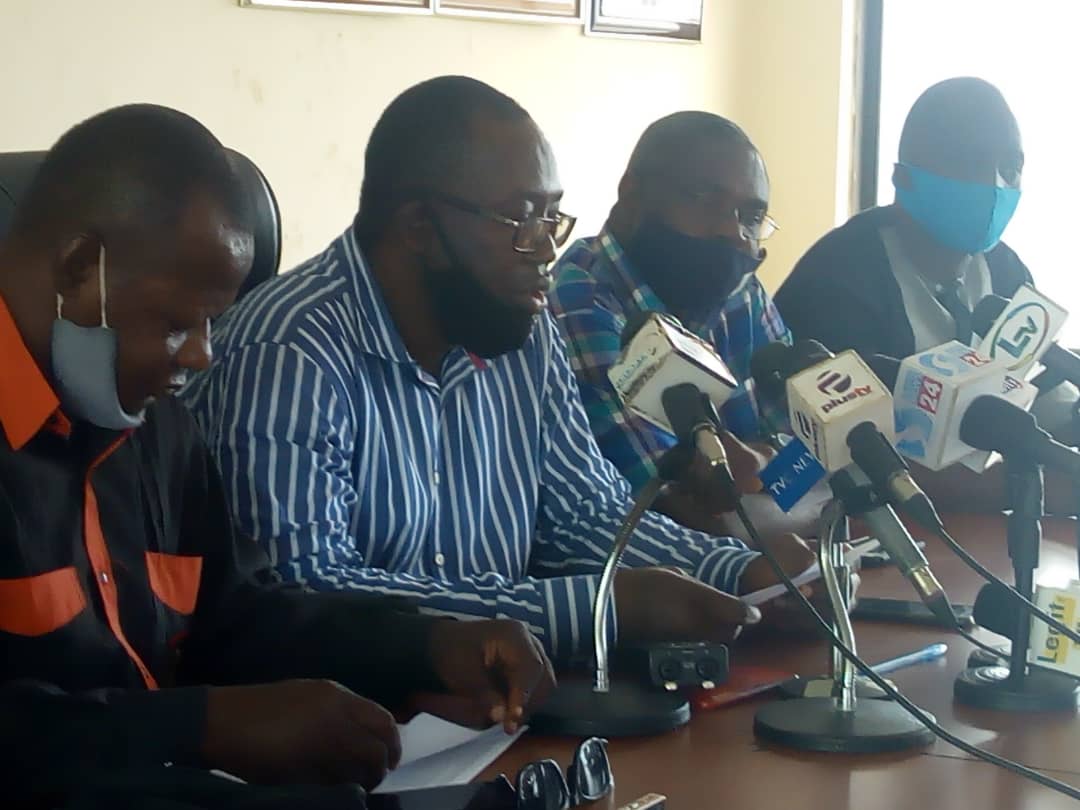 By Ifeoma Ikem
A front line right group, Joint Action Front (JAF), has concluded plans to embark on a mass protest across the country next week over the recent hike in fuel price and increase of the electricity tariff by the federal government.
The Secretary of the group, Comrade Abiodun Aremu, surrounded by representatives of different civil society organizations (CSO) in a media briefing said the protest would next week, Wednesday, 17th September, 2020.
They are calling on Nigerians to resist the hike in fuel price and electricity tariff.
According to him, the present regime led by President Mohammadu Buhari hiked petrol price in 2016 from N86 to N145 and now to N161.
The group also reject the capitalist policies of privatization and de- regulation which have created mass suffering for Nigerians.
Aremu, further lamented the activities of International Monetary Fund (IMF) and World Bank which have created a lot problems for the economy.
Explaining further, he used the briefing to intimate the media that 18 members another human right group known as Socialist Party of Nigeria (SPN) were arrested and detained by the Police during a protest in Lagos on Thursday.
According to him the security agencies of the government cannot stop legitimate protest and therefore, the present regime should be cautioned.
Comrade Achike Chude, Deputy Chairman, Joint Action Front, criticised the government for the increase saying that the citizens are yet to recover from the effect of covid 19 pandemic.
Achike said that Nigerians are facing hardships, and finding it difficult to meet their daily needs adding that the increase was insensitive.
"The masses are managing to live, you are telling them to make sacrifices. What type of sacrifice do you what them to make if I may ask? Why is it that the refineries are not working? Why have other refineries not built in this country, he reiterated.