Happy Birthday Aare : Fuji Maestro, Aare Sir Shina Akanni Speaks About Life Antecedent; As He Embark On US Tours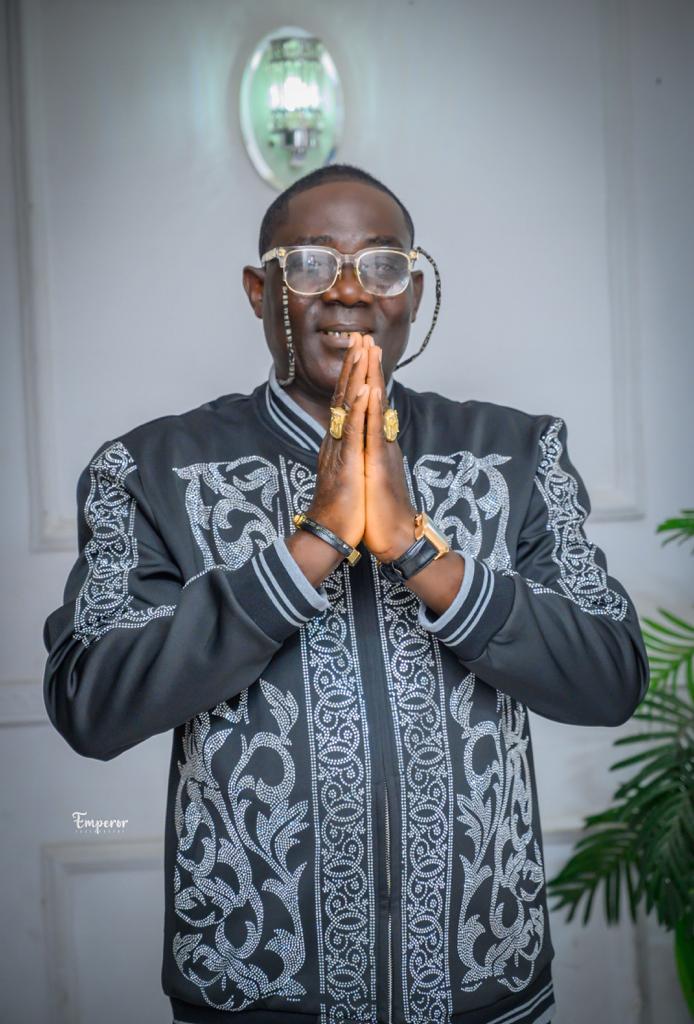 Happy Birthday Aare : Fuji Maestro, Aare Sir Shina Akanni Speaks About Life Antecedent; As He Embark On US Tours
Popular Fuji Star, Aare Sir Shina Akanni, is set to light up the atmosphere as he has made a change of location to the United States of America for his 2023 US Tours under SG Entertainment.
Aare Sir Shina Akanni, who's also known as Scorpido, in the Fuji music cycle, is a renowned Fuji Star, who has been on top in the industry for over three decades. Aare Shina Akanni, Aroworaeyin is a native of Kemta, Ilawo in Abeokuta, Ogun State, born 61 years ago in Mushin, Lagos. The young Shina began schooling at Lagos Progressive Primary School, Surulere, Lagos, before he later proceeded to the famous Lisabi Grammar School, Abeokuta for secondary education. After his secondary school education, he opted out for a three-year technical training in automobile engineering, a profession that has a family history. However, Aare Akaani started music at a very young age, after producing his first album, titled Akoja Ewe, which eventually brought him into the limelight. In his musical journey, the fuji star revealed that his father wasn't in support of his musical career, for some specific reasons, but when he got to know that it was a divine calling, then, he eventually gave his blessings. He further revealed that his mother has given out her full support right from the inception of his plans to venture into Fuji music.
While speaking with 1steleven9jatv.com in far away America on the need to embark on the US Tour, he stated that, "living a fulfilled life without impact is just more or less like living a life that's yet to be fulfilled. I have seen the essentials of leaving a mark on every path one step into, and that's why myself and my team are set for the US 2023 tours under "SG Entertainment" owned by Alhaji Omogbolahan Adisa Bobby Oseni.
The Olu nla of Fuji , who will be celebrating his birthday today the 19th of April, revealed that he's glad his legacy on earth has been impactful, and he has been living a worthy life. He further stated that his birthday celebration is a means to reminisce on God's faithfulness over his career and the industry where it is known. He, has, however, extended his warm felt greetings to all Muslims across the globe for their popular Ramadan festive Period celebration, which is tagged as Itunu Awe, and he prays that this year's Ramadan celebration will be a significant one with glad tidings in everyone's life – his 2023 US Tour dates shows his first gig is slated to occur on the 21st of April at Maryland, with the last show billed for the 9th of June at Atlanta Georgia, USA.
Check out other amazing photos below;
Top Gospel Artistes To Headline Luli Concerts 7, See The List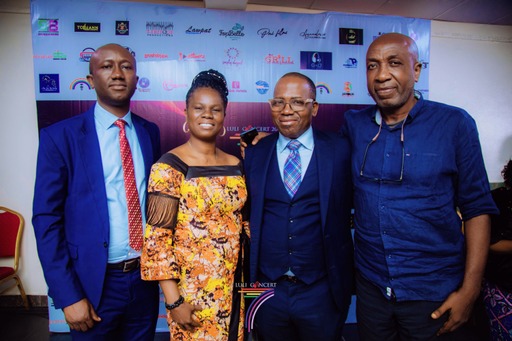 Top Gospel Artistes To Headline Luli Concerts 7, See The List 
Tafawa Balewa Square, Onikan, Lagos from 7:00pm. The gospel concert is organized by El-Berachah Worship Ministry for the Celestial Church of Christ and seeks to create a medium to promote God's word, worship, and intercede via praises for the nation.
Other gospel artists billed to minister at the event are Engo, Apostle Debo Ojubuyi, Indo, HOD Solafunmi, Apekeola, and ID Blessed amongst others.
Speaking to our correspondent at a recent press briefing in Ikeja Lagos, the chairman of Luli Concert 2023, Mr. Gbenga Alabetutu, noted that the vision for Luli Concert is anchored on promoting worship amongst Christians. He pointed out that the theme for the concert – Perfect and Fearful in Praise, is a testimony to applying the instrumentality of praise as a weapon for victory. Speaking further, he noted that 'despite the ups and downs in Nigeria, we have more than enough to be thankful for. It is therefore important that we raise the volume of our praise, prayer and worship
As part of the activities lined up to celebrate this year's Concert, the convener of Luli Concert, Dr. Gbenga Daniel-Adebayo confirmed that a series of community outreach projects were outlined as part of the activities billed for the concert. In his words, he noted that 'it is the duty of everyone to be a part of building the country by contributing positively to the growth and development of the country. To that end, we will be organizing a series of medical outreach programs to cater to the primary healthcare needs of underserved communities in southwest Nigeria.
We will also host a music masterclass to train young gospel musicians on building their craft. A health fitness walk is also being organized to sensitize the young and old on the importance of physical and mental fitness
2024 Polls: Edo Central stakeholders condemn Shaibu over attempt to blackmail Obaseki to abandon zoning arrangement
2024 Polls: Edo Central stakeholders condemn Shaibu over attempt to blackmail Obaseki to abandon zoning arrangement
By Elvis Omoregie
Stakeholders in Edo Central Senatorial District have called on the Edo State Deputy Governor, Philip Shaibu, to exercise restraint and stop the incessant blackmail in a bid to pressure the State Governor, Mr. Godwin Obaseki, to disregard the senatorial zoning arrangement of the State for the region to produce the next governor of the State.
The stakeholders who spoke during a press conference held at the premises of the Nigeria Union of Journalists (NUJ), Edo State Chapter, in Benin City, said the frustration Shaibu is expressing is only a decoy to make it seem as if he is being victimised by Obaseki whereas he is intoxicated by his inordinate ambition to become the next governor of the State.
Speaking on behalf of the Edo Central people, the Convener of Esan Advocates for Good Governance (EAFGG), Comrade Bartholomew Okoudo, charged Edo people not to be deceived by all the tantrums, blackmail, and display of entitlement by the Deputy Governor, which are failed attempts to force the governor to yield to pressure so that he can have his way.
According to him, "The people of Edo Central Senatorial District are calling on the Edo State Deputy Governor, Comrade Philip Shaibu, to exercise restraint and stop the incessant blackmail of the Governor, His Excellency, Mr. Godwin Obaseki, in a bid to pressure the governor to yield to pressure to disregard the senatorial zoning arrangement to produce the next governor of the State.
"His frequent tirade is to get the Governor to endorse his candidacy for the governorship election holding next year. This is the singular reason he is employing different tricks to box the governor into a corner and extract a commitment.
"Shaibu's attempt to curry public sympathy is aimed at arm-twisting the governor. The frustration he is expressing is only a coy way to make it seem as if he is being victimised, but everyone knows he is intoxicated by his inordinate ambition.
"Shaibu thinks everything must be by force. It is on record that the people of Edo North Senatorial District produced Comrade Adams Oshiomhole, who is also from Etsako West Local Government Area. He served for eight years between 2008 and 2016 before handing over to the incumbent governor, Obaseki, a Benin man, who was produced by the people of Edo South Senatorial District."
The stakeholders continued: "The lot to produce the next governor according to the zoning arrangement is on the Edo Central Senatorial District, who have never had the opportunity to produce the governor of the State except the short-lived tenure of Prof. Oserheimen Osunbor, between May 2007 and November 2008.
"The shenanigans by Comrade Shaibu aimed at blackmailing the governor in pursuit of his unreasonable and desperate ambition to become the next governor at all cost will not work and must be resisted by all well-meaning Edo people.
"During the administration of Chief Lucky Igbinedion, between 1999 and 2007, the Deputy Governor at the time was Chief Mike Oghiadomhe from Etsako in Edo North Senatorial District. He also served for eight years.
"This was followed by Oshiomhole, also from Etsako West as Governor and now Comrade Philip Shaibu, from Etsako West, who is almost completing eight years tenure as deputy governor.
"How then can he be aspiring to be the next governor? Is this fair and equitable? What is the fate of the other local government areas and senatorial districts in the State?" the stakeholders queried.
Okoudo further noted, "We understand that the Deputy Governor has his right to aspire for any political position in the State and Country, but we urge him to stop these charades to pressure the governor into neglecting the zoning arrangement. His agitation runs against the spirit of fairness and equity.
"From Shaibu running to the Federal High Court in Abuja, asking for a restraining order to stop Governor Obaseki from impeaching him to spreading falsehoods about the Governor preventing him from performing his roles as deputy and causing various scenes at public events and public places, it has all been an engineered charade to make the Governor seem unapproachable.
"The most recent of these is his attempt to force his way into the personal office of the Governor along with his security aides at the Dennis Osadebe Avenue, GRA, Benin City.
"The Deputy Governor who has worked with Governor Obaseki over the past seven years should know him better that no amount of pressure to blackmail him will force the governor to support him in his inordinate quest."
He charged, "We the people of Edo Central Senatorial District are calling on him to stop this charade and follow the path of peace in the spirit of equity and fairness.
"There is peace and security in Edo and we urge the Deputy Governor not to create the scene that there is no peace in Edo through his actions and desperate moves."
Tribute To Remi Tinubu At 63
TRIBUTE ON THE 63RD BIRTHDAY OF THE FIRST LADY, H.E. SENATOR OLUREMI TINUBU, CON, OON
The State House Management and Staff joyfully celebrate Senator Oluremi Tinubu, not only as the First Lady of the Federal Republic of Nigeria, but also as a compassionate and responsive mother to both her children and the entire nation, as she marks her 63rd birthday on September 21, 2023.
Senator Tinubu's remarkable qualities extend beyond her role as the Chief Supporter and Confidant of Nigeria's number one citizen.
She is a consummate leader, teacher, humanitarian, and a fervent minister of the gospel.
Through her landmark project, the Renewed Hope Initiative (RHI), she has brought hope and resolve back into the lives of thousands of displaced and disadvantaged Nigerians, providing shelter for the homeless and tirelessly working to improve access to education and healthcare for underprivileged citizens nationwide. Her deeply affecting interventions continue to favour all Nigerians, with no special regard for any particular faith, region, or political persuasion.
Her profound sacrifices during her days in pro-democracy activism serve as an enduring example of her unwavering dedication to just causes, even in the face of trials and perilous uncertainties.
The First Lady's character is defined by her patriotism, dignity, grace, and down-to-earth public spiritedness.
As the first ever woman to serve three terms in the Nigerian Senate, she holds a unique position in history to ensure that public administration across the government is infused with compassion and empathy for the plight of the people.
Today, we express our deep gratitude for her unwavering commitment to our country and the welfare of hundreds of millions of Nigerians, both at home and abroad.
It is our prayer on this special day that God Almighty would continue to grant the First Lady more grace and wisdom, strengthening her to trust in His unfailing goodness throughout all the days of her life.
As her days, so shall her strength and favour with God and man be.
We say, "Happy Birthday and Congratulations, Ma!"
Chief Ajuri Ngelale
Special Adviser to the President
(Media & Publicity)
September 21, 2023