Heritage Bank: 9years of driving food sufficiency via bridging Agric value-chain finance gaps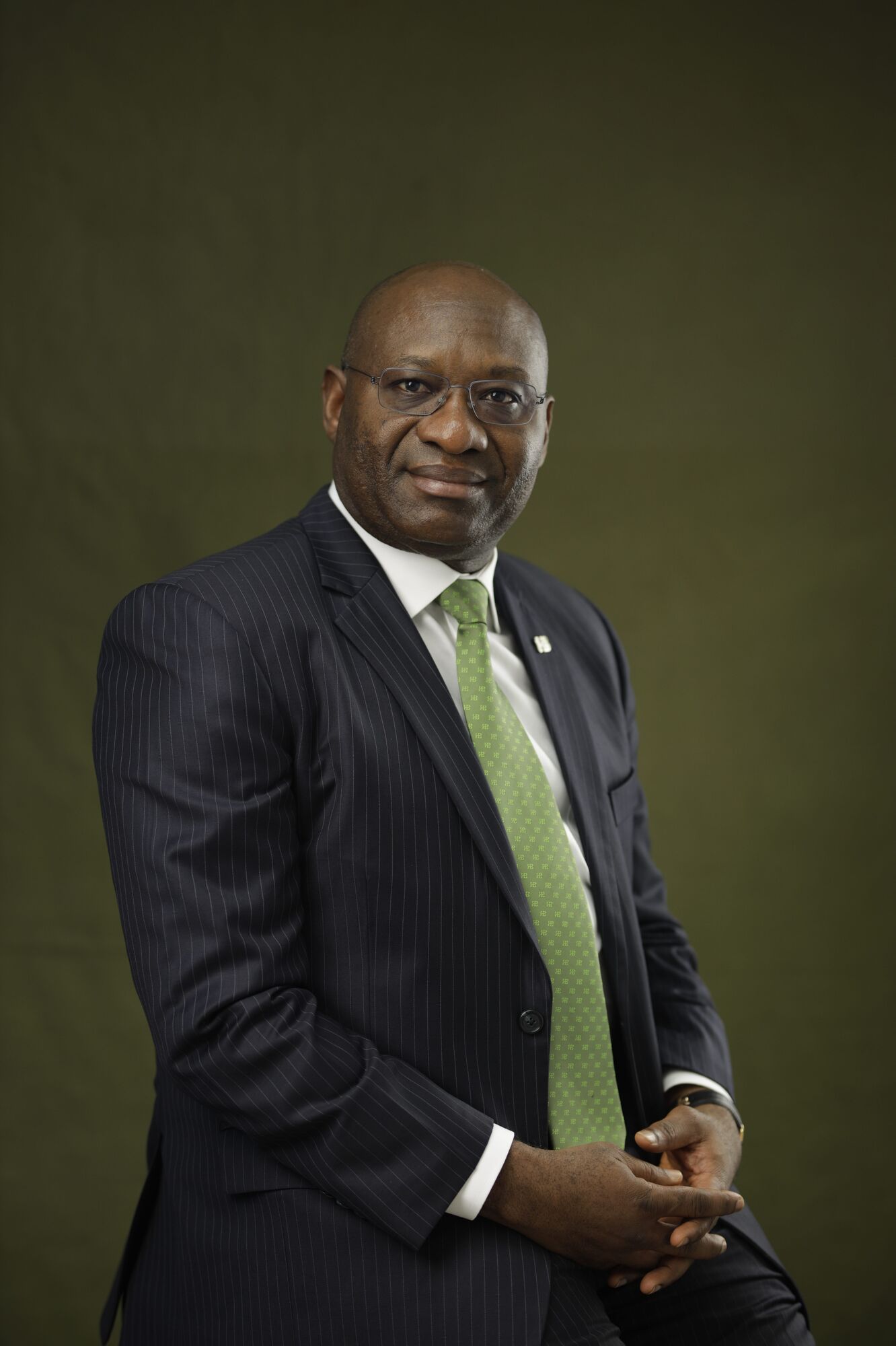 Heritage Bank: 9years of driving food sufficiency via bridging Agric value-chain finance gaps
HERITAGE BANK–  Nigeria's agriculture sector over the years has experienced myriad of challenges ranging from sub-optimal yields, shrinking resources, post-harvest losses, fluctuating commodity prices and poor adaptation to changing climate systems, among others.
There are also problems at different stages of the value chain: scarcities in quality of inputs and varieties, inadequate funding, slow adoption of mechanisation, and a high reliance on subsistence production techniques which have hindered scaling, limited processing opportunities with direct impacts on output and value generation.
As the world population is projected to increase to 9.5billion by the year 2050, there is critical need to rev up food production and enhance value addition across the value chain segment of key agriculture food products, especially as the development of Agriculture continues to remain a critical issue for Nigeria's economic growth, poverty reduction and in ensuring food security of the country, as over 70 percent of rural households depend on agriculture as their principal means of livelihood.
All of these have contributed to an underdeveloped commodity marketing system. The outbreak of COVID-19 added extra layers of challenges to the above-mentioned issues.
Measures put in place to manage the spread of the virus led to restrictions in the movement of people and goods, which in turn made access to critical inputs unavailable and increased costs in the few places where they were found.
These developments impacted smallholder farmers who make up the bulk of players in the industry across the country.
Given this development, many Nigerian financial institutions started investing in the agricultural sector. Heritage Bank is one of the banks that has taken pride in the past nine (9) years of its operations to bridge the agriculture value chain financing gaps.
Today marks its worthy milestone in the banking landscape, as Heritage Bank celebrates nine years of entrenching   seamless service delivery in the business of banking, it has also remained resilient in hastening the transition of agriculture from traditional, low-productivity models toward a modern, high-productivity agricultural sector.
This has been made possible through its strategic collaboration with key stakeholders like the Central Bank of Nigeria (CBN) and Federal Government to prioritise the agricultural sector to attract sizable investments that has continued to help drive expansion and achieve competitiveness as well as increase financing to key parts of the value chain, particularly small-holder farmers in a bid to modernize their practices and increase outputs.  Under the various intervention agricultural schemes: Anchor Borrowers Programme (ABP), the Nigeria Incentive-Based Risk Sharing System for Agricultural Lending (NIRSAL),
Commercial Agriculture Credit Scheme amongst others, Heritage Bank has made huge success of the schemes by making funding available to both small holder farmers and SMEs (Prime Anchors) in their efforts to increase agricultural output especially rice and wheat production.
Heritage Bank's Exemplary Intervention
Heritage Bank Plc, by every instrument of measurement has distinctly and evidently made funds available to both individuals and corporate organisations in their efforts to increase agricultural output in line with governments policy and CBN intervention strategies.
The bank has palpably financed critical agricultural projects in the country and, in the process, supported many farmers.
Since the nine (9) eventful years, the bank has opened its doors to its teeming customers, the showpiece of its operations is a full gamut of completed, on-going and nascent people-oriented programmes designed to create, preserve and transfer wealth across generations in the country.
This line of operation is steadily yielding great results as the nation continues to move its economic base towards the direction of the future, with a robust emphasis on thoughts about diversification of the county's economic base.
For some period of operation, Heritage Bank is being positioned into a bigger and stronger financial institution that is placed to play a significant role in the much-envisaged transformation of the nation's financial sector in line with the country's stature as one of Africa's largest economies.
With the increasing recognition of agriculture as the 'beautiful bride' of Nigeria's economy, Heritage Bank's unfaltering energy and commitment in agricultural financing which is fast gaining new interests and more attention within the business circles is helping to rebalance the sector such that Nigeria would soon become the food basket of the African continent.
As agriculture continues to be business, financing provides tremendous opportunities for lenders and borrowers, either at small or large scale.
Heritage Bank has not only encouraged governments, corporate and individual (including young people to embrace optimal productivity and greatness in this sector), it has taken the front seat in the drive to support them in the attainment of noble agricultural virtues by funding various agricultural projects in several states in the country
Promoting Agriculture Value Chain
The Bank is also not relenting in its efforts at boosting the agricultural base of the nation by make farming profitable to stakeholders and attractive to the youth.
It has continued to create market linkages between smallholder farmers and Anchors/Processors, creating an ecosystem that drives value chain financing, improve access to credit by the smallholder farmers by developing credit history through the scheme and much more.
MD/CEO of Heritage Bank, Ifie Sekibo affirmed that the institution is committed to promoting development of agriculture and ensuring that all levels of its value chain can be financed profitably.
According to him, the bank's involvement in the sector dated back to many years ago and it has always been at the forefront of ensuring overall growth and development of commodities products in Nigeria. For these feats, the CBN's Governor, recently announced the apex bank's N41billion intervention in wheat production in Nigeria for commodity associations and anchor companies. Heritage Bank has continued to work with CBN and other stakeholders such as wheat farmers association of Nigeria, wheat farmers, processors and marketers' association of Nigeria, Lake Chad Research Institute and other development partners, flour mills of Nigeria and several seed companies and others to support over 100,000 farmers in wheat production. Also, Heritage Bank further factored consideration of value addition of financial services and products flowing to and/or through value chain participants to address and alleviate constraints to growth that have distorted product financing, receivables financing, physical-asset collateralization, risk mitigation products and financial enhancements.
According to sekibo, with its assigned position Heritage Bank would play a pivotal role in ensuring that there would be an effective and readily available platform for market linkages among players in the agribusiness value chain, involving FMCGs, warehouse operators, collateral managers, processors, farmers' cooperatives to transact in a seamless way that guarantees quality, quantity, payment and delivery.
Partnerships As Growth Strategy
The Bank believes in teamwork and that is why partnership with various critical stakeholders and institutions remain a major pillar in its strategy to realise these objectives.
These partnership over the period brought about the support of small holders' farmers and Anchors in Oyo, Ogun, Niger, kebbi, in various communities in Kaduna and Zamfara State in food crop cultivation, cash crop/horticulture, and food processing (in rice, maize, palm oil, casava etc) under NIRSAL and Prime ABP.
Meanwhile, in line with its collaborative initiative Heritage Bank Plc entered a partnership agreement with the Nigeria Incentive Based Risk Sharing System for Agricultural Lending in a bid to improve the agriculture value chain by increasing financing to the sector.
The partnership aims at identifying and securing financing of impactful agribusinesses within all the segments of the agricultural value chain.
The financing was designed to cover segments from primary production of raw materials and sustaining the processing industries to exportation of the produce.
Ifie Sekibo, the Managing Director of Heritage Bank, offered a wonderful explanation as to the reason for the partnership.
To him, the partnership will avail credits at very low interest rates to commercially viable agricultural projects that have been packaged and fully de-risked.
Before then arrangements have been concluded by the bank to revolutionise the agricultural sector by widening and deepening the participation of digital generation in agribusiness.
Sekibo was convinced that support of NIRSAL would help the bank develop a digital agribusiness platform that will strengthen distribution of human capital that meet parameters of agribusiness.
NIRSAL, agreed to serve as a catalyst for national agricultural revolution by boosting commercial agricultural productivity, competitiveness, value addition, market access and enhancing food security and will deploy a mechanism of de-risking the agricultural value chain in order to encourage investment by banks and the entire financial sector.
Divisional Head, Agribusiness, Natural Resources & Project Development, Heritage Bank, Olugbenga Awe said that the bank has strategically put in place measures to ensure fidelity to contract agreements and adherence to fair trade in making sure that farmers earned decent profit for their efforts, which is critical to the sustainability of the programmes.
According to him, "the bank's participation in the programme has paid off as we currently have a rich pool of farmers' data to support grains production. "The registered farmers in our database can easily be identified and trained with the support of extension services to plant any grains as the season demands. This flexibility provides continuous cash flows to the famers and ensures that more farmers are enlisted to join the programme," he said.
The Divisional Head, further disclosed, "In our quest to participate in the rice value-chain through the ABP, we supported hundreds of small holder farmers in various communities in Kaduna and Zamfara State."
"The sector is driving the next set of entrepreneurs and we are committed to the development of the sector using appropriate technology and modern farm practices. We walk the talk in Heritage Bank as demonstrated in our portfolio allocation to agribusiness," he said. He noted that the large-scale operators are enabled to expand existing capacities and industrialise for local consumption and export.
This scheme, however, informed Heritage Bank partnership with the Oyo State government in a multi-billion-naira project to give agriculture a boost in the state.
Under the initiative, the bank is supporting the Oyo State Agricultural Initiative, OYSAI, a programme designed to revive agriculture, boost agro-allied businesses and create a massive empowerment programme for both youths and women across the state through the creation of thousands of jobs in the sector.
This huge and laudable project that is spread across 3,000 hectares of land in 28 of the 33 Local Government Areas of Oyo State, is in three stages: food crop cultivation, cash crop/horticulture, and food processing.
Poultry farming in Oyo State – N29million received from NIRSAL and disbursed to farmers Maize cultivation in Ogun State – N157million received from NIRSAL and disbursed to farmers for cassava cultivation in Kebbi State – Transaction size is about N500million approved by CBN.
Heritage Bank Plc signed a N232 million pilot phase of the out-growers agreement with Biase Plantations Limited (BPL), and its joint venture partner, PZ Wilmar Limited to produce best-in-class palm oil, using the ABP model.
Heritage Bank is supporting agro investors involved in this initiative with funds and advisory services and indications are that the programme has already led to more than 50 per cent increase in food production in the state.
Partnering the CBN
Heritage Bank's partnership with CBN over the years has revolutionised the agricultural value-chain with consideration to value addition, marketing and other backward and forward linkages. Recently, the Bank in partnership with CBN set up plans in disbursing a whopping sum of N41billion to farmers from 14 states for the expansion of the wheat production project.
As part of bridging the Agric Value chain financing gap, the Bank, however, registered the wheat farmers with the Lagos Commodities and Futures Exchange (LCFE) for successful disbursement, as the farmers are expected to cover about 111, 025 Hectares of land to attain huge milestones in wheat production.
Meanwhile, being the pioneer Bank to finance the first-ever large scale rain-fed wheat production in Nigeria and also a participating financial institution (PFI) under CBN's Anchor Borrowers' Programme scheme, Heritage Bank has taken adequate steps to create an enabling environment for sustainable growth in wheat production; thereby partnering with LCFE for all value-chain stakeholders to interact and trade ownership titles to specific quantities of wheat by registering members for their clients on the commodity exchange platform. Speaking at the media briefing engagement with the pressmen, the MD/CEO of Heritage Bank, Ifie Sekibo stated that the partnership is basically to consummate Wheat Seed Multiplication Project under the CBN's Brown Revolution Initiative, in order to ensure due diligence on loan administration, monitoring and recovery, which would bring about increase in the domestic production of wheat and close the wide supply gap in the Nigerian agricultural space.
Also, Awe explained that via the strategic partnerships Heritage Bank has achieved vast footprints in agribusiness.
"For example, through our partnership with Triton Aqua Africa Limited and on-lending support from CBN, Heritage Bank has provided N2 billion for aquaculture to reduce our heavy reliance on fish import.
"Nigeria's current annual demand for fish is estimated at 2.7 million metric tonnes and we currently produce about 800,000 metric tonnes.
"With support from CBN through Commercial Agriculture Credit Scheme CACS, Triton is now producing about 27,000 metric tonnes and their projection is to reach 100,000 metric tonnes in five years.
"From recent forecast, they will meet that projection easily. The bank is also supporting rice farmers under the ABP in Bakolori, Zamfara, Sanga in Kaduna and Soyabeans farmers in Rijana, Kaduna. Heritage Bank also has ongoing projects across the country," he said.
On Heritage Bank's involvement in ABP, the Bank provides on-lending funding to aggregated farmers to grow various products that will serve as raw materials to the processors, thereby ensuring market linkages and access to the market as well as reduce importation and conserve Nigeria's external reserves.
In 2016, the sums of N54,892,728.00 and N248,413,350.00 were sourced from CBN and disbursed as loans to 185 rice farmers and 414 soya bean farmers respectively in Kaduna State.
In 2016, N37, 995,300.00 was disbursed to 259 rice farmers via 11 cooperatives in Zamfara State.
This line of action has readily compelled young and vibrant minds into getting involved in providing affordable financial solutions that can help agribusiness investors in various aspects of agriculture.
Presently, the bank is practically involved in preparing a good future for the youth, which is imperative, while recognizing the need to expand the horizon of young people, broaden their options and increase their choices.
The institution realized that the youth are needed as solution providers, incubators of ideas, promoters of innovations and implementers of positive change through agriculture and entrepreneurship.
Recognitions
No doubt Heritage Bank's unswerving lending to the agricultural sector has earned it a deluge of accolades.
To its portfolio Heritage Bank Plc, earned the Nigeria's Most Innovative Banking Service Provider in 2017 that was bestowed at the inaugural Nigeria Sustainable Banking Award convened by the CBN "For Sustainable Transaction of The Year in Agriculture."
The Nigeria Agriculture Awards (NAA), at its annual event convened by AgroNigeria (The Voice of Nigeria's Agriculture), to appreciate immense efforts of those who have contributed to the success of the agriculture sector in the country, announced Heritage Bank as the Agric Bank of the Year.
According to NAA, Heritage Bank was selected in recognition of its footprints in the Agric space, especially the Triton Aquaculture Project. Heritage was adjudged best SME Bank for 2018 by Capital Finance International and Agriculture Bank of the Year 2018 by Nigeria Agriculture Awards, MAA.
The Bank also won "For Sustainable Transaction of The Year in Agriculture," in the inaugural Nigeria Sustainable Banking Award convened by the Central Bank of Nigeria (CBN).
The financial institution was adjudged Banker of the Year 2021 under SMEs and Agric category, which was awarded to the MD/CEO of the Bank, Ifie Sekibo during the prestigious award at the New Telegraph 2021 Awards in recognition of its leadership position in delivering sterling development and growth of the agricultural sector and the Small and Medium Enterprises.
Also, Heritage Bank Plc which has been adjudged the lead settlement bank for Gezawa Commodity Market (GCMX), has collaborated with key stakeholders to revolutionise the agricultural value-chain.
The collaboration was aimed at providing a fully integrated ecosystem for commodity Exchange.
Heritage Bank was appointed the Lead Settlement Bank and Transaction Adviser to GCMX and a memorandum of understanding (MoU) was signed between the two firms, whilst over 10, 000 farmers in 3000 cooperatives in the 44 local governments of Kano States were hosted.
The partnership between Heritage Bank and the Exchange has continued to facilitate the ease of agro commodity trading in a more structured way, especially with the closeness to the Dawanu, the largest grain market in Africa.
Sekibo, who was a panelist at the second GCMX Farmers' Cooperative Forum in Kano said the partnership was to de-risk the sector and bring about structured and enhanced agro-business and attain food security that leads to economic development.
Sekibo explained that the partnership which would help bridge the huge gap associated with risk, would fast track effective price discovery mechanisms and traceability and enhanced trade settlement services.
Specifically, he stated that under the Central Bank of Nigeria's Anchor Borrowers Programme (ABP) and the Nigeria Incentive-Based Risk Sharing System for Agricultural Lending (NIRSAL), Heritage Bank would provide on-lending funding to aggregated farmers in the farming season to grow various products that will serve as raw materials to the processors, thereby ensuring market linkages and access to the market as well as reduce importation and conserve Nigeria's external reserves.
Because the challenges are daunting, Heritage Bank Plc is also calling on governments at all levels and deposit money banks to increase support to agriculture, as it is the most resilient and important sector of the Nigerian economy, despite underwhelming investment in the sector.
The Bank believes that increased focus on the agricultural sector would contribute to the job creation objectives of the Economic Recovery and Growth Plan (ERGP), as its labour intensive process across the value chain has the potential of creating multiple jobs, create wealth, and increase the sector's contribution to GDP and foreign exchange earnings
Heritage Bank observes that the under-performance of the sector is closely tied, amongst other factors, to poor credit access from banks.
The Bank also observes underfunding of Nigeria's Agricultural research institutes that are established to drive the sector's business.
It is in the Bank's opinion that successful implementation of the Government's Recovery Plan provides significant opportunities for entrepreneurs, investors and financiers particularly in the Agro-allied Sector.
Also, investments in infrastructure (energy and transportation) are supportive of the Agric-led growth and to explore options for de-risking and unlocking bank lending to the Agric sector so as to develop and position the sector for increased contribution to the Nigeria's GDP and revenues, there is need to continue regulatory driven intervention funds to increase access to credit at single digit rates and long tenors, Improve knowledge of Banks and Bankers on Agric finance and Agricultural Risk Management through focused capacity building and many others, said the Bank in its submission for a better agriculture driven economy.
FirstBank Bounces Back to its Leadership Position, Delivers a Fantastic Performance in 2021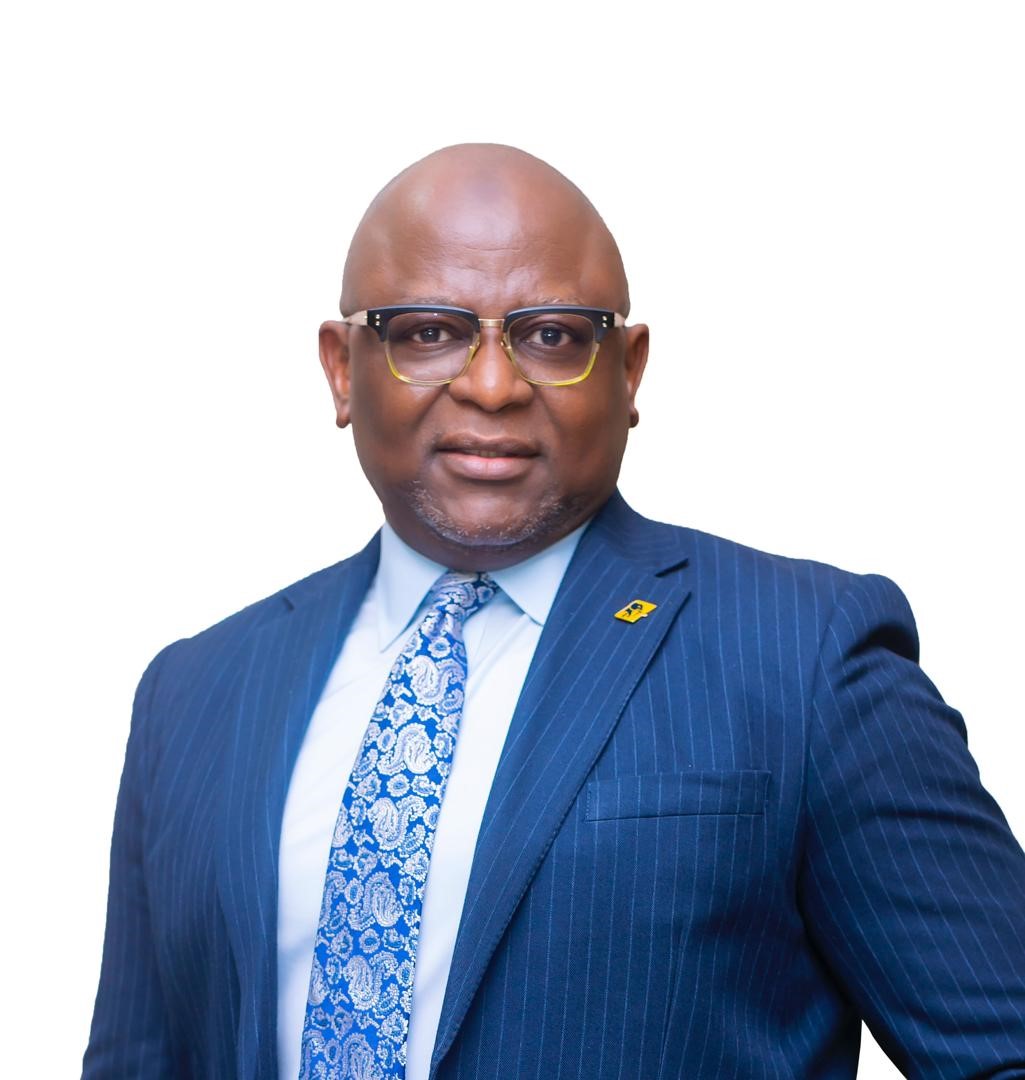 FirstBank Bounces Back to its Leadership Position, Delivers a Fantastic Performance in 2021
As financial market analysts continue to digest the 2021 financial results of the FirstBank Limited, which they say reflect the return of the banking conglomerate to its leadership position, Festus Akanbi writes that the regime of strong fundamentals which the robust performance represents is in tandem with the ongoing restructuring being midwifed by the current board and management of the company
The Nigerian investing community was held spellbound earlier in the week when FBN Holdings Plc released its much-awaited 2021 financial statements to the public, showing a stellar performance, especially in its banking subsidiary, First Bank of Nigeria Limited, which is said to be indicative of its strong recovery from its hitherto dwindling financial position.
Banking and capital market analysts, in their immediate reactions, said the impressive results signpost a regime of strong fundamentals after a period of restructuring by the leadership of its current management and board.
The Scorecard.
To mitigate the effect of the low-interest rate on investment securities and revenue generation, the bank was said to have intensified deposit mobilisation and funding strategy to support enhanced loan growth at optimised rates leading to a 5.7% increase in interest expense to N140.8 billion as against N133.2 billion in December 2020.
During the period, non-interest revenue grew by 96.1% to N364.6 billion as against N185.9 billion in the preceding year on the back of increased fees and commission income, treasury activities, and other operating income.
According to a report by Nairametrics, in its bid to further enhance its revenue generation capacity, First Pension Custodian Limited, a subsidiary of First Bank of Nigeria Limited, entered into a definitive agreement with Access Bank Plc for the planned acquisition of the entire share capital of Access Pension Fund Custodian Limited held by Access Bank Plc. This, according to the management of the bank will further boost its market share in the industry, aid revenue diversification, and support annuity income.
The bank says it will continue to create quality loans with a focus on retail lending driven by technology as it continues to grow non-interest income to further diversify revenue.
To show for the relentless efforts of the board and management of the bank, deposits from customers increased by 19.5% y-o-y to N5.9 trillion (Dec 2020: N4.9 trillion) reaffirming the bank's strong market access and robust funding base.
A statement from the bank said, "Our investment in agent banking, digitalisation, and deployment of digital platforms which our customers have adopted, improved customer penetration and deepened our solid retail franchise. This continues to provide us with access to stable funding, reducing our cost of fund ratio to 2.1% (Dec 2020: 2.3%) while supporting the float of our current and savings account at 91.2% (First Bank of Nigeria)."
In the same vein, total assets grew 16.2% y-o-y to N8.9trillion as against N7.7trillion in 2020, driven by a 30.0% y-o-y increase in customer loans and 26.3% increase y-o-y in investment securities. Cash and balances with Central Banks, loans to banks & customers, and investment securities constitute 87.2% of total assets (Dec 2020: 83.4%).
"With a cleaner balance sheet and resilient earnings-generating capacity, FirstBank (Nigeria) was able to accrete capital buffers from organic earnings. Hence, despite the increase in loans and advances, Capital Adequacy Ratio (CAR) remained steady, marginally increasing to 17.4% (Dec 2020: 17.0%)," the report said.
Meanwhile, the audited report for the group indicated an impressive double-digit growth in the top line and the bottom line. Gross earnings rose from N590.66 billion in 2020 to N757.30 billion in 2021. Profit before tax doubled by 99.1 per cent to N166.66 billion in 2021 as against N83.7 billion in 2020. Profit after tax grew by 68.4 per cent from N75.6 billion to N151.079 billion. Earnings per share thus increased from N2.45 in 2021 to N4.17 in 2021.
Its balance sheet also gives cause for joy to its stakeholders as its total assets rose from N7.69 trillion in 2020 to N8.93 trillion in 2021. Customers' deposits grew to N5.85 trillion in 2021 as against N4.9 trillion in 2020. Loans and advances to customers also improved from N2.21 trillion to N2.88 trillion. With total liabilities rising from N6.92 trillion to N8.05 trillion, shareholders' funds increased from N765.17 billion in 2020 to N879.86 billion in 2021.
A quick analysis of the performance shows a progressive trajectory that has portrayed First Bank as an organisation that has recovered from past episodic challenges that led to a change of baton at its board level.
Analysts are quick to point at the recent restructuring exercise in the organisation as the launchpad for the excellent balance sheet operations which translated into a 30.3 per cent rise in its gross earnings, while total assets and customer deposits rose by 15.9 per cent and 19.5 per cent respectively.
The audited report also confirmed Mr. Femi Otedola as the largest individual shareholder of the group, with total direct and indirect shareholdings of 7.57 per cent.
Fall in NPLs, Boost to Profitability
For a bank that was almost brought to its knees by the burden of non-performing loans, it came as a great relief to both the shareholders and the regulatory authorities that for the first time in a long while, First Bank's NPLs came down to 6.1 per cent, significant progress for the bank when compared to other Tier 1 banks and the regulatory threshold of 5.0per cent.
Analysts also attributed the significant fall in the NPL rates from 40 in 2016 to 6.5 per cent in 2021, to a new culture of corporate governance currently in place in the group and which has successfully revamped the company's risk management capabilities.
According to the bank, the recent turnaround and improvement in the non-performing loans have been a major boost in FirstBank's quest to improve profitability and reinforce its leadership in the financial services industry in Nigeria.
Analysts said with the impressive results for its 2021 operations, the board and management of FBN have proven to the investing community that the company is ready to take its leadership role in the nation's banking sector and that the years of locusts have been put behind the institution.
A Transition to Sustained Growth
In their view, First Bank, with these impressive results has demonstrated the fact that is transitioning into a sustained growth phase and delivering performance commensurate with the size of its business capabilities of its people.
And for the shareholders of the company, it was a harvest time with N12.56 billion set aside as divided, about 8.3 percent of the total net earnings recorded in 2021.
A capital market analyst, Mr. David Edobor explained that the major transformation in First Bank, as evident in its mouth-watering performance should be attributed to the doggedness and determination of the new leadership of the bank. His view was corroborated by a source from the company who explained that the performance was driven by a relentless focus on the needs of customers and improving the competitiveness of the bank's offerings.
"We have sharpened our "Go to Market" approach to better leverage the opportunities which our large scale provides, in addition to becoming more relevant to our clients by improving our value propositions."
Over the years, FirstBank has been able to grow customer accounts from about 10 million in 2015 to over 36 million (including digital wallets). It also became the second-largest issuer of cards in Africa with over 11.8million issued cards, onboard over 18.6 million active customers on First Bank digital banking platforms.
New Hands, New Culture of Excellence
Market watchers said although some of the impressive figures represented the performance of the bank before the coming of the current leadership, analysts said the good news coming from the organisation will greatly challenge the incumbent board and management to push the frontier of excellent performance in the company.
It would be recalled that the bank was able to stabilise after a leadership tussle at the board level. However, with the triumph of Adeduntan and his return to his post, the foremost bank has been recording stellar performances.
Part of the changes was the emergence of the chairman of Geregu Power Plc, Femi Otedola as the highest single shareholder of the company.
An elated Chief Executive Officer of First Bank, the banking arm of the holding company, Dr. Adesola Adeduntan, described the success of the commercial banking business as the beginning of the transition into a sustained growth phase.
He said, "Following years of strategic restructuring of the Bank's balance sheet and operations, the Commercial Banking business is beginning to transition into a sustained growth phase delivering performance commensurate to the size of our business and capabilities of our people. Profit before tax is up 77.9%, gross earnings 30.3%, total assets 15.9%, and customer deposits up 19.5%."
This performance, according to him, was driven by a relentless focus on the needs of customers and improving the competitiveness of the bank's offerings. "We have sharpened our 'Go To Market' approach to better leverage the opportunities which our large scale provides in addition to becoming more relevant to our clients by improving our value propositions.
"This performance is also in line with the Bank's Quantum Profitability Leap agenda which seeks to ensure that we fully maximise the revenue-generating capacity of our business to boost the bottom line and fulfil the expectations of all stakeholders in the business," Adeduntan stated.
FirstBank engages in the business of commercial banking and has many subsidiaries that focus on international commercial banking, trusteeship, capital markets, pension fund custodianship, mortgage financing, insurance brokerage, and management of SMIEIS fund investments, small-scale banking, and bureau de change activities.
Culled from ThisDay
Emirates strengthens the connection with Nigerian travelers and hospitality industry.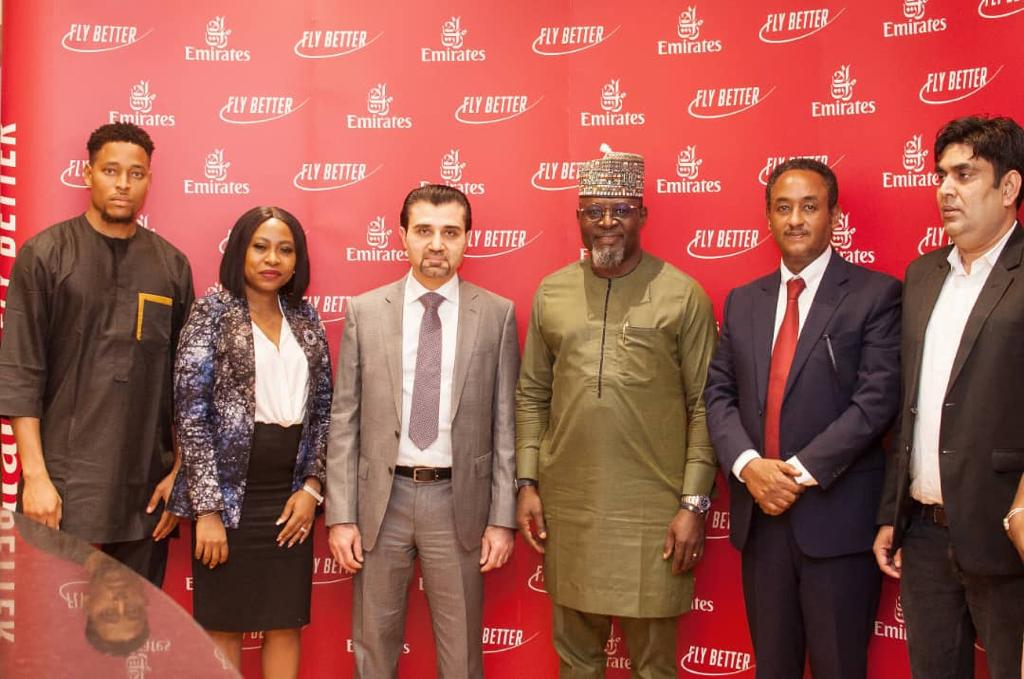 Emirates strengthens the connection with Nigerian travelers and hospitality industry.
Emirates, the world's largest international airline, held an event in Lagos to recognise the services and ongoing partnerships of its top travel agents. The event was the first to take place since the outset of the pandemic, and gathered the industry's best, reaffirming the airline's ongoing commitment to the market and its longstanding partnership with its travel trade partners and their respective agencies.
The event included Lagos's most prominent travel agencies. The airline's top management, led by Badr Abbas, Senior Vice President Commercial Operations in Africa, honoured the contribution of the travel agents to Emirates' post-pandemic recovery in characteristic style and elegance. The event was also hosted by Paulos Legesse, Country Manager Nigeria and the Emirates team in Nigeria.
This special travel industry initiative is another clear demonstration of the strategic importance of the Nigerian market to Emirates.
Commenting on reconnecting in person with the travel industry for the first time since the outset of the pandemic, Badr Abbas said: "Emirates airline and Nigeria share a very special relationship that goes back to almost 20 years, and we have been connecting Nigerian travellers to a global network which now spans nearly 130 destinations, making it easier to connect with friends, family, trade and tourism opportunities.
"We have been eager to visit Nigeria, a market that is very important to us, to meet with the people that have supported us, even in the most difficult of times. Throughout this journey, you, our loyal travel agents have been an integral part of our rebuilding efforts, for which we are extremely grateful. We look forward to your continued support in the years ahead."
He continued: "It has been a challenging two years for all of us, and together we are navigating the road to recovery, hopefully gaining an even stronger footing for the future. The word 'Together' is key and has always been for us at Emirates. Recovery is not a unilateral effort. It is through collaboration and meaningful partnerships that we move forward with recovery, and all collectively prepare to address the pent-up demand for travel to and from Nigeria and across our network."
The airline also organised a workshop in Lagos for close to 60 travel trade partners, which aims to provide them with the latest updates and information on the airline, its route network and fleet in service, the ramp up of operations in both Lagos and Abuja, new routes for the airline globally, updates on its new Premium Economy product, up-to-date information on its customer and booking policies, the latest on Emirates Gateway partner portal, in addition to other topics.
Emirates currently operates 12 flights a week to two cities in Nigeria, Lagos, and Abuja. By 1 September, it will ramp up its operations to 21 weekly flights in line with increasing demand for international travel from the market.
Emirates flew over 19 million passengers across its network in the last financial year.
Emirates flyers can look forward to another distinctive Emirates travel experience as the airline unveils its full Premium Economy offering onboard and on ground, starting 1 August 2022.
The new cabin class, which offers luxurious seats, more legroom, and a service to rival many airlines' business offerings, will be available to Emirates customers travelling on popular A380 routes.
Once onboard, customers will immediately notice the quiet luxury in Emirates' Premium Economy cabin. A wood panel finishing similar to Business Class sets the cabin's mood, and each seat is designed to provide optimal comfort and support with 6-way adjustable headrests.
New Set of UBA Customers to become Millionaires in Super Savers Promo
New Set of UBA Customers to become Millionaires in Super Savers Promo
Africa's Global Bank, the United Bank for Africa (UBA) Plc, is set to reward several of its loyal customers in its upcoming Super Savers Draw which will be held on Friday, May 27th at the UBA Head Office, Marina, Lagos.
The UBA Super Savers Draw is a promo organised by the Bank through a series of transparent draws which will see hundreds of its Savings Account holders, rewarded with huge prizes after a transparent draw. At the draws, one lucky customer will win N2 million, N1.2 million, N500,000 each; while N100,000 cash prize will be up for grabs for 20 Bumper Account holders.
Another 10 Savings Account holders will win N1million each and some university students with a NextGen Account will win a monthly salary of N15,000 for a year.
UBA's Head, Personal Banking, Ogechi Altraide, who spoke ahead of the draws, explained that the Super Savers promo is yet again another opportunity for customers to have their lives transformed. All existing customers should do to qualify is to ensure that they save monthly in their UBA Savings Account, while new customers should simply dial *919*20# to open a UBA Bumper Account.
According to her, the Super Savers Draw is open to account holders of the bank from the six geographical zones in Nigeria and has something big for everyone. The aim is to appreciate loyal customers of the bank, who have cultivated a savings culture and stayed loyal to the bank over the years. It will also offer fresh opportunities for potential and intending customers to join the growing number of UBA millionaires and lucky winners who have in the past benefitted from various promos held by the bank.
Winners who recently emerged from the draw, include, Olunwa Osita Ambrose who smiled home with the star prize of a whooping N2m, while Saheed Adeshina Adediran won N1.2m rent for a year. Adewunmi Olaniyi Sobowale, another lucky winner got N500,000 shopping allowance.
Others who equally smiled home with N100,000 cash prizes were;  Bayode Peter Oluwaseun, Archibong Unyime Gift, Yakubu Fali, Alaegbu Promise Uchenna, Onyenwenyi Chidimma Confidence, Maria Obianuju Onyeneke, Emmanuel Kalu, Aramide Afolabi Temitope, Ijeoma Juliet Okika, Taiwo Micheal Odofin, Daina Ochekema Egbe, Ighodalo Thompson, Mercy Effiong, Alice Gabriel, Imrana Bello, Onyedika Promise Umeji, Uzoma Chibuike Timothy, Adewole James Idowu, Opeyemi John Kolawole and Israel Ojima Daniel.
Altraide said, "Indeed, there is something for everyone in the Super Savers Draw and it goes without saying that UBA prioritises not only the financial well-being, growth and ultimate success of customers but also places them at the very heart of its business which is why the bank keeps making more and more of its customers millionaires. Our customers are special to us, and this is another opportunity to prove just that".
"Without a doubt, UBA prioritises not only the financial well-being, growth and ultimate success of customers but also places them at the very heart of its business which is why the bank keeps making more and more of its customers millionaires".
Since UBA commenced the promo in 2020, about 300 winners have emerged from the initiative that continues to reward loyalty and encourage customers to cultivate a savings habit. The last mega draws which was held in December 2021, saw lots of customers rewarded by the bank.
United Bank for Africa Plc is a leading Pan-African financial institution, offering banking services to more than twenty-five (25) million customers, across 1,000 business offices and customer touch points in 20 African countries. With presence in New York, London and Paris, UBA is connecting people and businesses across Africa through retail, commercial and corporate banking, innovative cross-border payments and remittances, trade finance and ancillary banking services.