Heritage Bank, others canvass adequate Agric Financing for finance services repositioning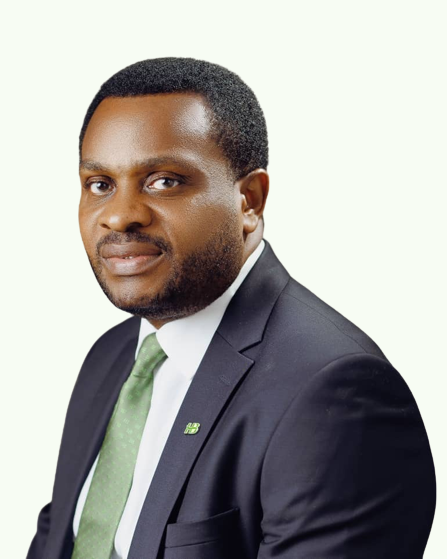 Heritage Bank, others canvass adequate Agric Financing for finance services repositioning
Heritage Bank Plc has affirmed that adequate agricultural financing is critical in defining Nigeria's trade competitiveness, which guarantees sustainable agricultural systems, generates foreign exchange – a critical aspect that equips the financial sector to respond to changing market requirements and address critical sector needs for global competitiveness.
The Executive Director of Heritage Bank Plc, George Oko-Oboh disclosed this, during the Chartered Institute of Bankers of Nigeria's (CIBN)15th Annual Banking and Finance Conference, tagged: "Repositioning the Financial Services Industry for an Evolving Global Context" in Abuja.
He disclosed that Heritage Bank has been at the forefront of financing Agric value chains that have upped its competitiveness in the global market and helping to boost local production, conserve scarce foreign exchange and enhance food security, and ultimately result in the creation of hundreds of new jobs.
According to Oko-Oboh, the bank's involvement in the sector dated back to many years ago and it has always been at the forefront of ensuring overall growth and development of commodities products in Nigeria. For these feats, Heritage Bank disbursed the CBN's N41billion intervention in wheat production in Nigeria for commodity associations and anchor companies.
"We have continued to create market linkages between smallholders' farmers and Anchors/Processors, create an ecosystem that drives value chain financing, improve access to credit by the smallholders' farmers by developing credit history through the scheme and many more.
"As a Bank, we partnered CBN and other stakeholders such as wheat farmers association of Nigeria, wheat farmers, processors and marketers' association of Nigeria, Lake Chad Research Institute and other development partners, flour mills of Nigeria and several seed companies and others to support over 100,000 farmers in wheat production.
"Also, Heritage Bank further factored consideration of value addition of financial services and products flowing to and/or through value chain participants to address and alleviate constraints to growth that have distorted product financing, receivables financing, physical-asset collateralization, risk mitigation products and financial enhancements," said the executive director.
Also, the Chairman, Union Bank of Nigeria Plc, Farouk Gumel has said Nigerian banks must invest in modernising agriculture, helping it to be more resilient, more dynamic and better able to adapt for the banking sector to favourably compete in the evolving global context. "Modernisation means much more than technology alone. It is also about farming techniques, he said.
Gumel noted, "to reposition the industry for a 'Glocal context, we need also to look more inwards," saying repositioning is not an option. It is a necessity Nigerian has begun an agricultural renaissance over the past seven years. To be truly Glocal, we must commit the same resources and investments to rural-local customers as we have done to urban global clients."
He agreed that the local players must keep an eye on what global happenings to stay in tune with international best practices, while asking that local/rural farmers should never be forgotten.
President/chairman of council for CIBN Dr. Ken Opara said the financial services industry needs to adapt to much faster pace of change in advancement in technology and innovation, saying services, products, and technologies that were new and useful in the past will not necessarily be so soon.
Opara said advancement in technology and innovation is bringing about another wave of revolution that will change the landscape of the financial services sector more than ever.
Children's Day: Polaris Bank urges Parents to teach their kid's savings culture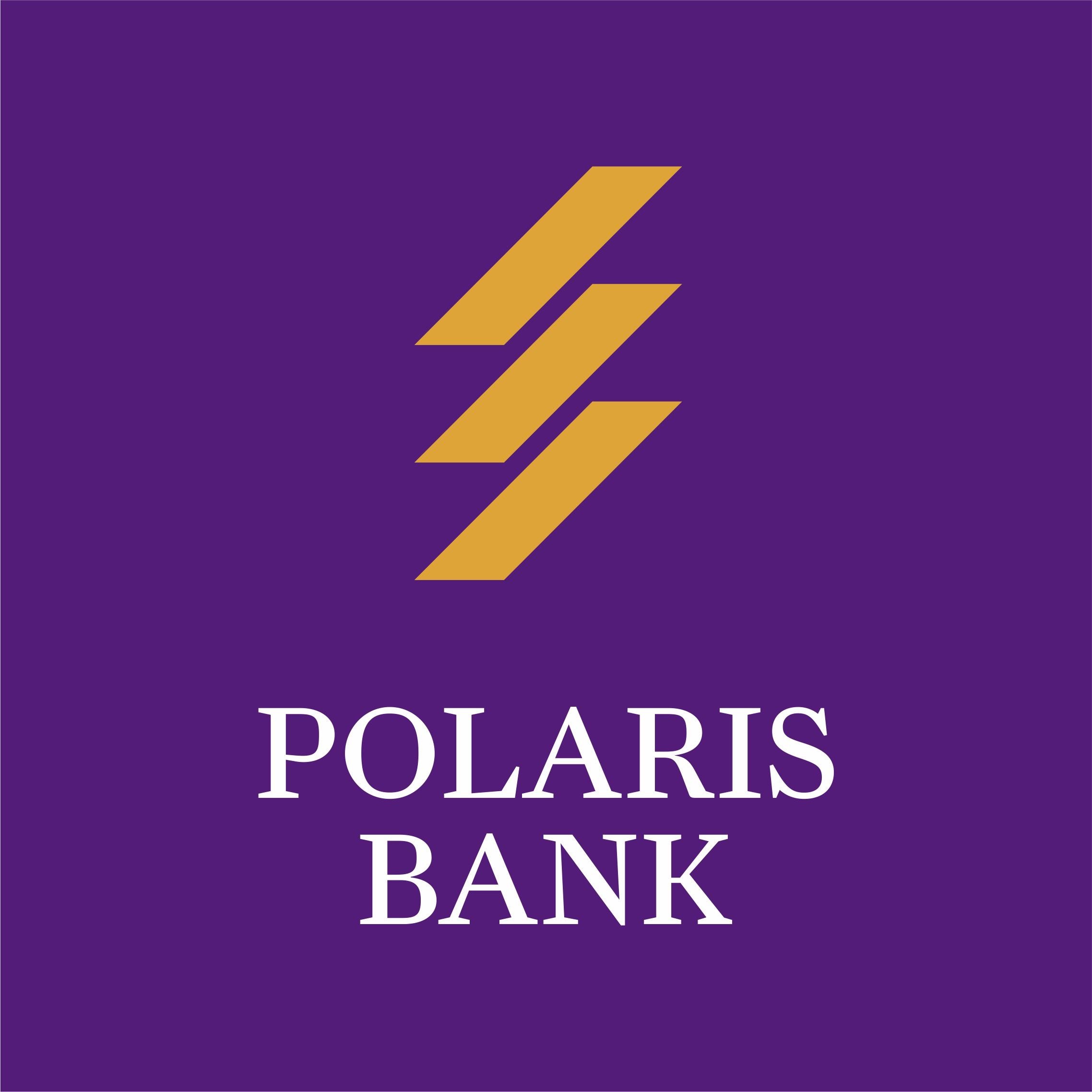 Children's Day: Polaris Bank urges Parents to teach their kid's savings culture
Sahara Weekly Reports That Lagos, Nigeria – May 26, 2023 – As the world commemorates 2023 children's' day celebration, Polaris Bank has urged parents to imbibe in their kids, the art of saving by opening Polaris Rainbow Account.
To encourage savings amongst kiddies, Polaris Bank offers its customers a specialized savings account, Polaris Rainbow Account, for kids between zero and 12 years. The account is part of a range of products designed by the Bank to ensure that, from infancy to adolescent, and to adulthood, there is a financial solution for everyone".
Polaris Rainbow Account, managed by parents or guardians, provides an opportunity for children to gain financial literacy from an early age. It also offers competitive interest rates on savings, as well as access to e-channel platforms. Polaris Rainbow Account provides automatic migration to the Polaris Young Achievers account (a specialized savings account designed for teenagers), once a child clocks 13.
Commenting on the value of Polaris Rainbow Account, the Bank's Group Head, Brand Management & Corporate Communication, Nduneche Ezurike said, "We are extremely passionate about children and believe in the importance of savings in creating a successful future and helping them achieve their hopes and dreams. Our Polaris Rainbow Account has been created to support parents in establishing a solid foundation for their children."
Customers and prospects can sign up to the product at any Polaris Bank branch, nationwide. It is also available for activation through SurePadi agents in their respective neighbourhoods or online, through the Bank's account opening portal at
https://accounts.polarisbanklimited.com/opening/.
For additional information on Polaris Bank's products and services, please contact Polaris Bank's 24/7 Multilingual Yes Centre on 0700-POLARIS(0700-767-2747)  or via email at yescenter@polarisbanklimited.com
Polaris Bank is re-defining banking products that meet the needs of individuals and businesses. The Bank was adjudged Digital Bank of the Year 2021 and 2022.
Access Bank PLC expands global footprint with launch of French subsidiary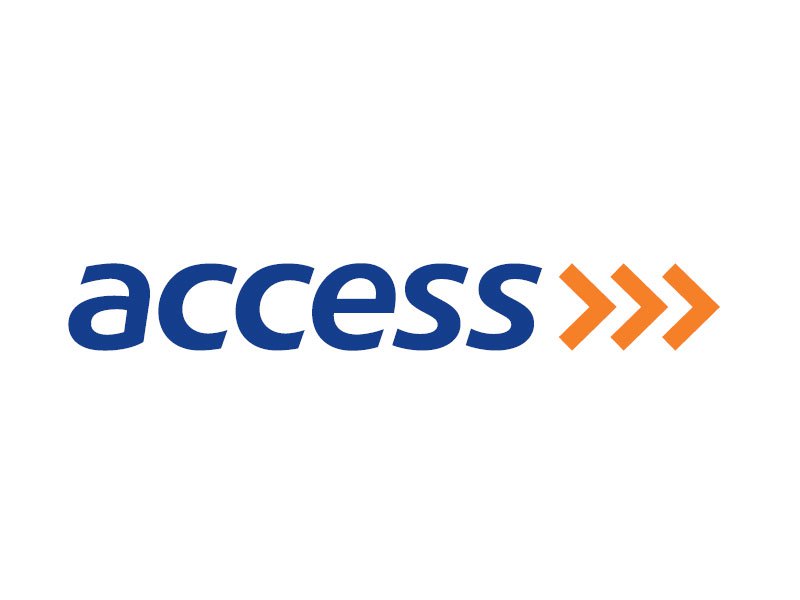 Access Bank PLC expands global footprint with launch of French subsidiary
Lagos, 11 May 2023 – Access Bank PLC, the flagship company of Access Holdings PLC, has officially launched its subsidiary in Paris, France. The Bank's operations will focus on trade finance, initially capitalising on flows between Africa and France, particularly Francophone Africa.
Sahara Weekly Reports That Herbert Wigwe, Group Chief Executive Officer of Access Holdings PLC, speaking on the purpose of the Bank's strategic expansion efforts said, "Access Bank PLC, today, has a very strong presence in the United Kingdom, but coming on the heels of Brexit, there was a need for us to establish a presence in another country in Europe and France provides a very strong platform for us to do so. Beyond that, Access Bank has a great presence in the Francophone world that relies significantly – in terms of trade – on France, so, Access Bank in Paris will work to support trade possibilities and trade finance solutions to businesses in those regions, ranging from large conglomerates to SMEs and more.
"Our range of banking products and services will be a valuable asset for businesses looking to trade internationally, while our corporate and investment banking services will help businesses access capital, manage their cash flow, and mitigate risk. Furthermore, we are confident that the Bank's trade finance solutions will help businesses to navigate the complexities of cross-border trade, and at the same time, our digital capabilities will make banking more convenient and efficient for all our customers," he reiterated.
Recognising the critical role of the Bank's various stakeholders in making the expansion drive successful, Wigwe stressed the value of its customers, shareholders, regulators, and the communities it operates.
"Our successes over the years would be footnotes but for the relationships we have fostered with these critical contributors. In recognition of this, we are committed to building long-term partnerships with all our stakeholders in France – based on trust, transparency, and mutual respect," he added.
Access Bank's presence in France represents an important step towards achieving its goal of bridging worlds and connecting opportunities for African businesses. The Bank's latest stride also lays a marker for realising its recently unveiled 5-year strategic growth plan.
"Over the years, we have demonstrated a strong commitment to deepening the Bank's presence across Africa and beyond," remarked Roosevelt Ogbonna, Managing Director, Access Bank PLC, at the launch. "Today, we are proud to have a presence in 18 countries across four continents, serving millions of customers and businesses. Indeed, our expansion drive has been guided by our vision to become the world's most respected African bank, and by building on our strong track record of innovation, customer service, and social responsibility, we have come one step closer to achieving this goal.
"We remain committed to building a bank that is truly global in scope, yet locally relevant in its approach, and we are excited about the opportunities that lie ahead as we continue to grow and expand our footprint in new markets," Ogbonna concluded.
Access Bank UK, led by Jamie Simmonds, will oversee the operations of the Paris subsidiary and will effectively become the umbrella company for other representative offices in the country.
With the launch of its operations in France, Access Bank is uniquely positioned to create opportunities for scaled economic growth and development across Africa while helping international investors see the continent as a viable market to do business. To facilitate the flow of capital, goods, and services across borders and support economic growth and development in both regions of focus, the Bank will leverage its expertise in cross-continental trade and its strong network of partners and clients.
L-R: Jamie Simmonds, CEO, Access Bank UK Limited; Dr. Herbert Wigwe; GMD/CEO, Access Holdings Plc; Olivier Becht, France Minister of Foreign Trade; Aigboje Aig-Imoukuede, Chairman, Coronation Capital; Roosevelt Ogbonna, MD/CEO, Access Bank Plc and Pascal Furth, Head of Regional economic Department, French Embassy, Nigeria, during the launch of Access bank branch in Paris, France… on Thursday
KPMG Customer Experience Survey lists Polaris Bank as the Most Improved Retail Bank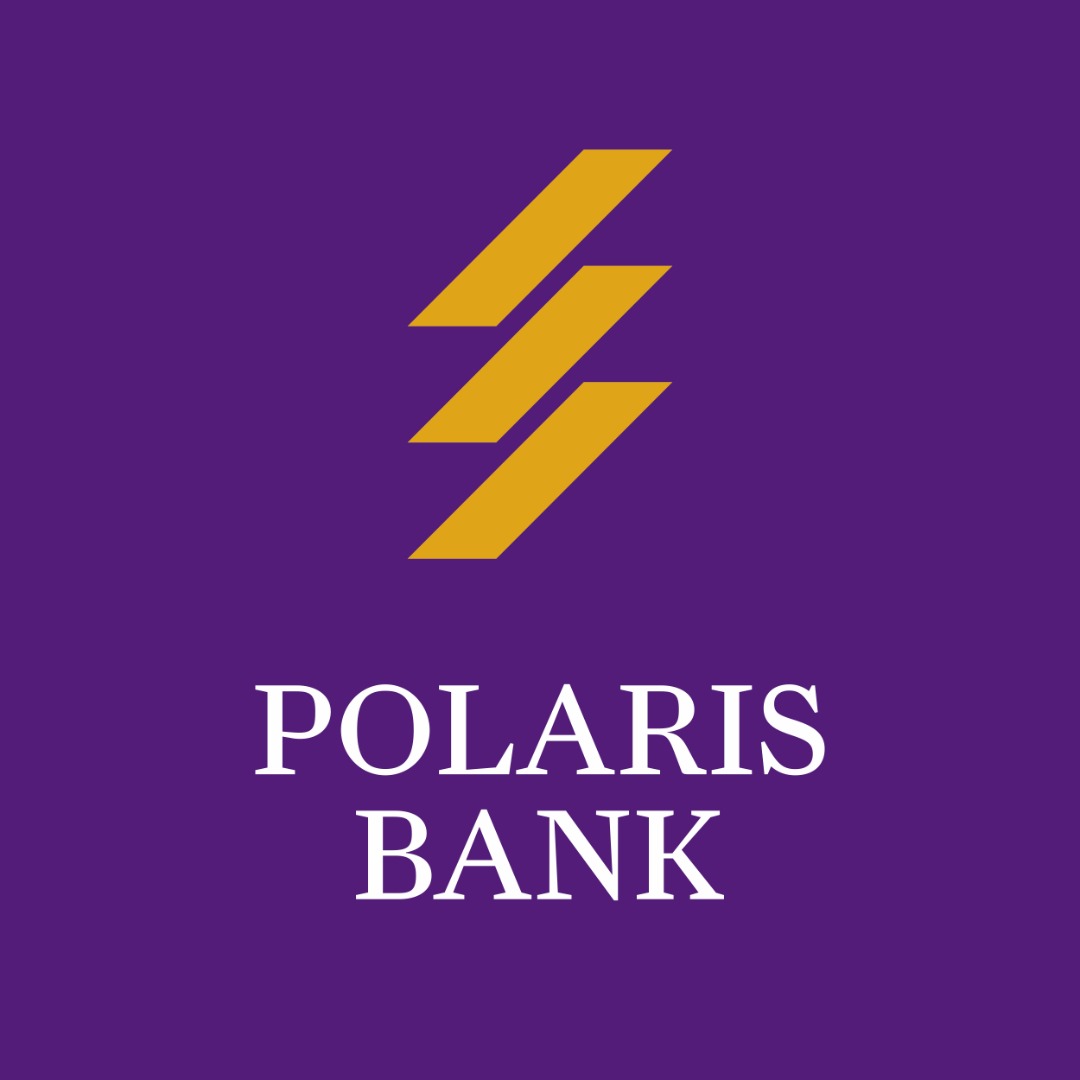 KPMG Customer Experience Survey lists Polaris Bank as the Most Improved Retail Bank 
The 2022 KPMG Nigeria Banking Industry Customer Experience survey result listed Polaris Bank 'as the most improved Bank under retail segment moving up five places to sixth position and 3rd under SME segment', with the Bank showing significant improvement in customer ratings. Many customers have praised the Bank for its personalized service, proactive approach to problem-solving, and faster turnaround times.
According to the survey, the Bank significantly improved its mobile banking propositions. Customers say that onboarding and the payments experience have also improved. Businesses also rated Polaris Bank highly for the quality of its payment solutions and, importantly, the timeliness of resolving POS-related complaints.
Polaris Bank (in third place) was the other new entrant in the top five, amongst Sterling Bank, Wema Bank, and Zenith Bank. POS-related issues such as timeliness of settlements and resolution of disputes were some of the most critical measures for SMEs this year. GTBank emerged as the leading Bank in the SME segment
Polaris Bank's award-winning Digital Bank, VULTe has been a game changer, making life seamless for personalized and business offerings. Between October 2022 and February 2023, over N1.5 billion loans has been disbursed through VULTe to individuals and SMEs to aid personal and business growth in the country.
Polaris Bank's digital platform VULTe, also achieved an impressive uptime ratio, enabling seamless transactions for its users. This performance has surpassed its competitors and earned recognition from the Nigerian Interbank Settlement Systems (NIBBS). In particular, during the recent currency redesign program, which aimed to support the cashless policy in Nigeria, VULTe demonstrated exceptional reliability. During a business call with the Bank's management, NIBBS conveyed its appreciation for VULTe's excellent performance during this challenging period
"Polaris Bank has made significant improvements in its digital banking platform, VULTe allowing customers to access their accounts, make transactions, and manage their finances more conveniently and seamlessly. This, has been particularly great, which I found most useful especially during the COVID-19 pandemic, as many customers I know have had to rely on the digital Bank to conduct their daily transactions", Chibuzor Nwachukwu, a top civil servant in Abuja testified.