How To Easily Make It Big In Crypto Through Ultron Layer One Blockchain Network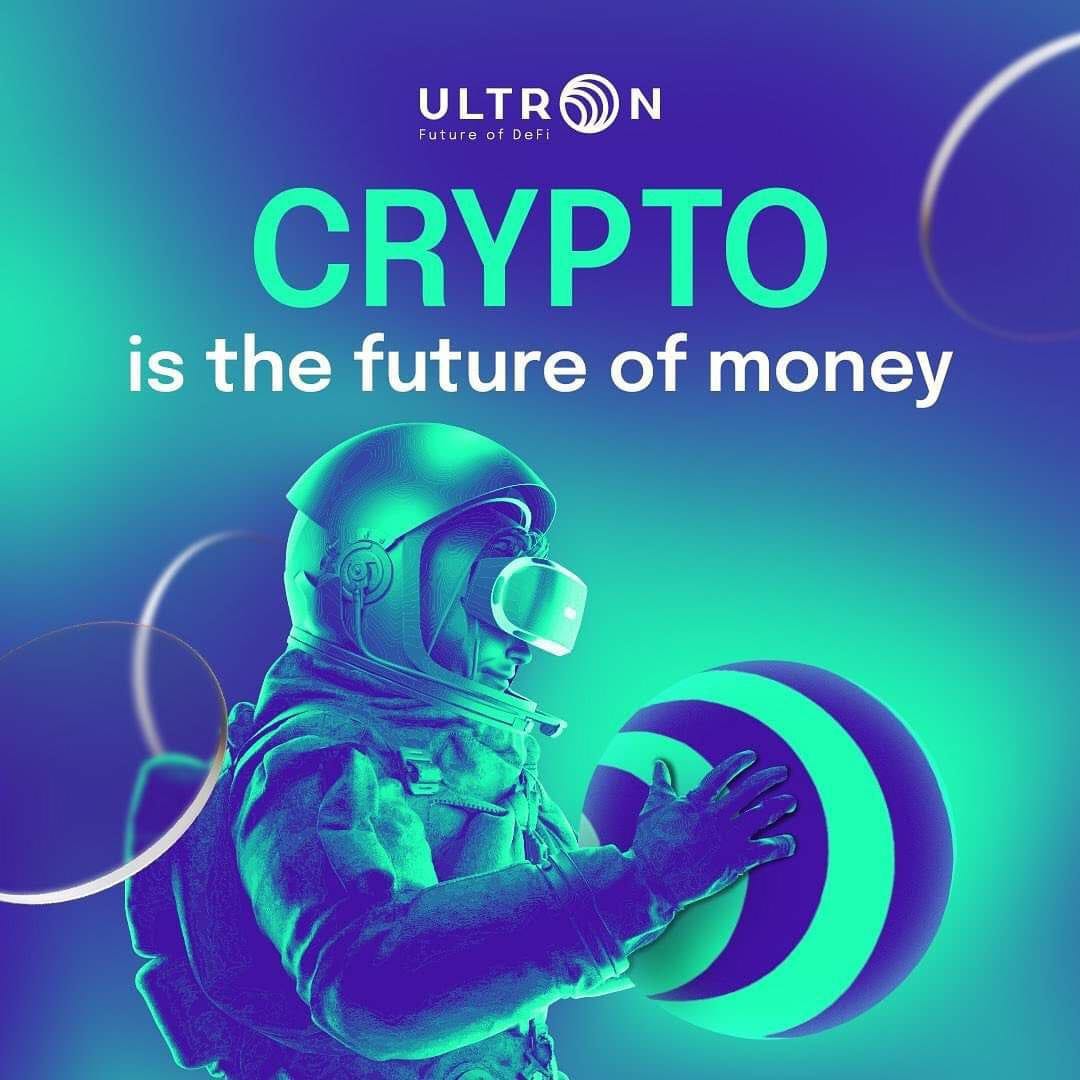 How To Easily Make It Big In Crypto Through Ultron Layer One Blockchain Network
In the crypto space, one guaranteed way of making it very big is by, buying early into a very good crypto project, holding that coin for a couple of months, or a couple of years, watch the price sky rocket, and experience amazing financial transformation in your finances 🤩🤩💰💰💰
Few years back, bnb, Ethereum, and Bitcoin were trading for as low as $0.3, to $1 per coin, but today, bnb is about $300, Ethereum about $1,600, and Bitcoin about $20,000. If you had bought $100 worth of Bitcoin when it was at $1, some years back, it would have given you 100 bitcoins, and today that would have been worth, over $2m 🚀. Imagine if you had even sold some of it, when Bitcoin attained it's all time high of $65,000, last year April.
Last year December, a coin called PLC Ultima was launched at a price of $0.1, and in a couple of months, the price rose from $0.1 to over $100,000 for one coin. I knew of someone who bought 2,000 pieces of PLC Ultima coins, when the price of the coin was still at $1 (don't even try to calculate how much he would had made, if he had decided to sell about 1,000 pieces of his PLC Ultima coins, at the rate of $100,000 each)
Trading, and holding of coins for a very long time, can make you extremely rich in the Crypto space, but nothing beats being a pioneer or an early adopter of a very good crypto project.
Now, there are some factors that you look at for, to know a very good crypto project to invest into, and one of them is, the team behind the project.
Ultron layer one blockchain network, is made up of over 60 experienced blockchain developers, who have prior to this time, joined in the development of other successful projects like, Ethereum, Bnb, Polygon, Avalanche etc, and they came together in 2020, to start the development of the ultron blockchain project. The mainnet of Ultron blockchain was eventually released on the 1st of June, 2022.
Another thing you check out for when looking for a good project is, what solution is the project bringing into the crypto space. Ultron blockchain is a layer one blockchain network, which in essence means that, Ultron has the capacity to host other networks, or projects on it's protocol. We have over 20,000 cryptocurrencies, but only about 150 layer one blockchain networks. Projects need layer one blockchain for their operations and that's why networks like Ethereum, Bnb, Polygon, and Fantom, are always relatively stable, or growing in price, no matter how bad the cryptocurrency market might be. Also, Ultron blockchain has come to solve the issue of slow transaction speed, and high transaction fees. Carrying out of transactions on some blockchain networks, are quite slow, and very expensive, but on the Ultron blockchain, transaction are extremely swift, and transaction fees are quite negligible. So with this, not only will many users be drawn to utilize the ultron network, lots of other projects will be attracted to deploy their protocols on the ultron blockchain, and this will provide massive liquidity to the project, and more utility for the native ulx coin. No wonder the price of ulx has already moved from $0.01 initial launch price in June, to $0.10 currently in a space of just three months (the one year price projection of ulx coins is $1).
Also, Ultron layer one blockchain, is currently the only layer one blockchain network, with it's own native applications. They are over 20 native decentralized applications that are been developed by the team, and over 100 applications projected to be deployed by other networks, on the ultron blockchain in a space of five years.
In the Crypto space, there's a particular trend that is in demand at any given point in time, and currently, we are in the season of nfts and metaverse, and that's why the Ultron blockchain is basically designed to accommodate metaverse projects, and revolutionized the metaverse industry. They are in partnership with the best metaverse designers which is Devla, and are currently creating a mind blowing metaverse soccer ⚽ game.
To get started in Ultron, you first need to register on the Mavie platform (there's a Mavie registration link at the end of this article). Mavie is an international affiliate marketing agency, who is in partnership with Ultron, for the marketing of Ultron staking hub nft packages. After a successful registration, and completion of KYC verification, you can then buy any of the staking hub nft packages, ranging from $300 to $300,000. After buying any package, it will be automatically staked into the system, for a duration of 5 years. The quantity of ulx coins you get on any of the packages you buy at any point in time, totally depends on the price of ulx coins, at that point in time. For example, as at the time of this write up, the price of ulx coin is $0.1, and the $300 staking hub nft package, gives you about 2,800 ulx coins. Everyday for the first year, you earn 0.2% daily staking rewards of the quantity of the ulx coins, contain on your bought package. On the second year, you will earn 0.1% daily staking rewards, on the third year 0.05% daily staking rewards, on the fourth year, 0.025% daily staking rewards, and on the fifth year, 0.01% daily staking rewards. You can utilize your daily staking rewards at anytime, but can access the initially staked coins in installment.
After every year, you are given access to some percentage of your initially staked coins. At the end of the first year, you can access 30% of the quantity of your initially staked coins, 25% after the second year, 20% after the third year, 15% after the fourth year, and finally, 10% after the fifth year.
You might have missed buying Bitcoin early few years ago at $0.3, and watched it go to over $20,000, or Ethereum at $0.3, and watched it go over $1,500, or even missed buying PLC Ultima at $0.1 and watched it go over $100,000, please don't missed buying Ultron ulx coins now at $0.1, and watch it go over $1, or $10 (only yesterday, it was $0.01)
This video fully explains ultron layer one blockchain
How to buy a staking hub nft package
WhatsApp platform – Click here
Click this link to register 👇👇👇
http://https://www.backoffice.mavie.global/ambassador/eFUzhvxzN005IvyY3VOFv/11270
Join This WhatsApp group 
http://https://chat.whatsapp.com/CK34hilzL6i6aZvDUMzwR3
Website: https://ultron.foundation/
Chat, or call team leader for assistance – +2347018130222
Wonderland Lagos 2022: The Most Exciting Holiday Experience To Storm Lagos Nigeria Balmoral Group and Octoplus Marketing Group in partnership with CEC unveils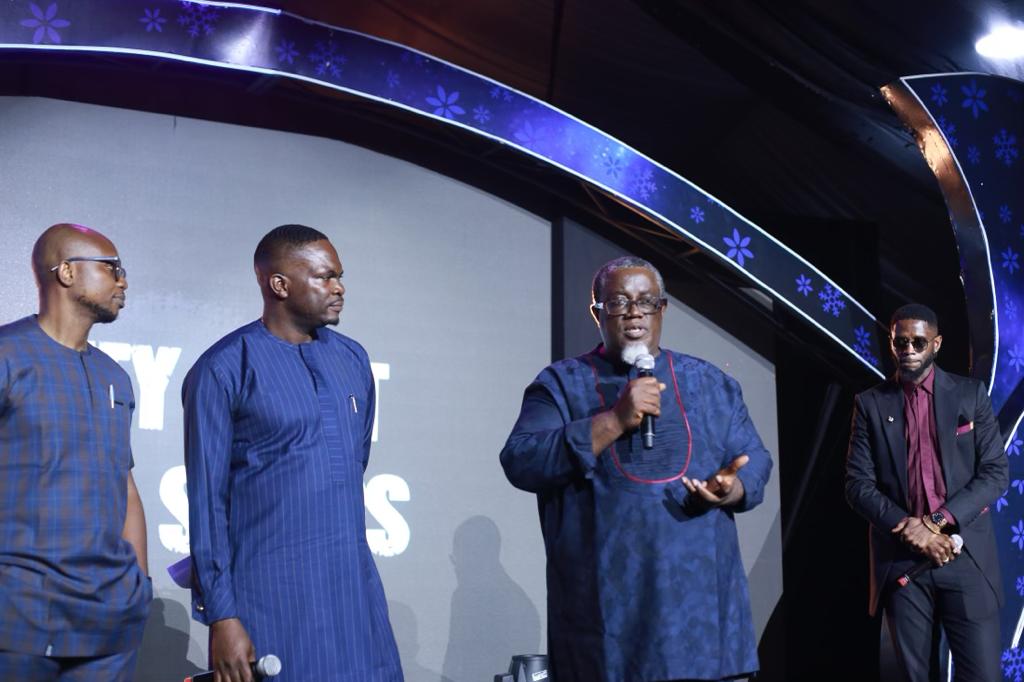 Wonderland Lagos 2022: The Most Exciting Holiday Experience To Storm Lagos Nigeria Balmoral Group and Octoplus Marketing Group in partnership with CEC unveils
Wonderland Lagos is made up of four villages, all existing solely to deliver an overwhelming holiday experience of excitement and delight to guests. These villages include Qatar Live in Wonderland Lagos, Christmas in Wonderland, Wonder X and Wonderland Market all in one venue, Eko Energy City.
At the unveiling/launch of Wonderland, which took place at Eko Energy City, Lagos, Co-founder Wonderland and CEO Balmoral Group, Ezekiel Adamu explained that Wonderland Lagos is out to be an enchanting experience for guests during the fun-filled festive season. He also pointed that the four different villages otherwise known as 'Four wonders' delivers its own unique experience to every cadre of guests as it cuts across the different age, gender, and social group. "The different villages makes a wholesome experience for every individual; from the kids to the teens, young adults and even our mummies and daddies, everyone is definitely catered for in Wonderland Lagos", he said.

Also speaking at the launch event, Vinni, Co-founder Wonderland Lagos, expressed his excitement for the project as he noted that this is about to change the holiday experience in Lagos, Nigeria.
According to Vinni, Wonderland Lagos – the city that never sleeps would open doors to guests on 1st of December 2022 and run various activities across all four villages till January 2nd, 2023. "This is the biggest, never seen holiday experience coming to Lagos with this maiden edition and take on Africa at large", he added.
The event which saw the attendance of HNIs and celebrities amongst which is Chimwemwe Chalemera, Country Director, Department for International Trade, British High Commission Lagos who showed her support and that of the commission towards Wonderland Lagos 2022. "The project is a really exciting one, as a Department for International Trade, one of our focus is to increase trade and investment between UK and Nigeria, and one of the sectors we are looking at is the creative sector and we have really done a lot in that sector, and we are really excited to see how we can get involved in this and support the success of Wonderland", she said.

In the spirit of giving a unique experience to its guests, Wonderland Lagos would be using its own currency- Flakes. Each flake is equivalent to the naira value, and this would be the currency for every activity/payment in the Wonderland. Also, in contributing to the hospitality for visitors, particularly tourist and travellers from other states to the city, a tower of 110 fully furnished apartments of different specifications is ready and available to receive guests.

Wonderland Lagos is brought together by Balmoral Group, Octoplus Marketing Group, in partnership with Creative Economic Catalysts (CEC), Magic Moments Entertainment and MTV Base and Nickelodeon. With, Soundcity, TVC, Arise News, Max FM, Beat FM, Cool FM as official media partners and supported by Lagos State Government.
#
DANGOTE WINS ECOWAS' MANUFACTURING BRAND OF THE YEAR AWARD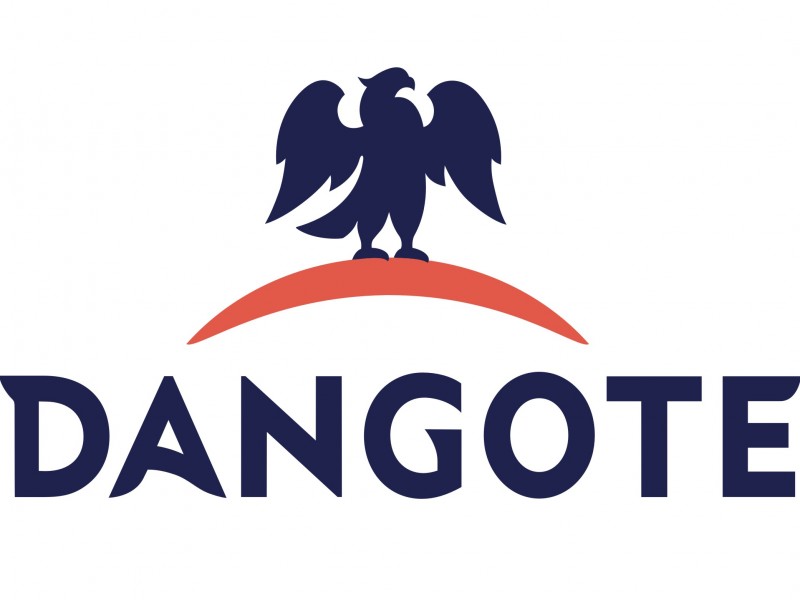 DANGOTE WINS ECOWAS' MANUFACTURING BRAND OF THE YEAR AWARD
…Cement, Sugar win Brands of the Decade
Africa's largest business conglomerate, Dangote Industries Limited has been adjudged the Outstanding Indigenous Conglomerate of the Decade, carting home eight different Economic Community of West African States Manufacturing Excellence Awards (EMEA) in the process.
In the same vein, two subsidiaries of the Conglomerate, Dangote Cement Plc and Dangote Sugar Refinery Plc also received awards of the renowned Marketing Edge magazine's Brands of the Decade.
While the EMEA awards were given by the Nigeria's Daily Independent Newspaper and its BusinessDay Ghana counterpart, the Brand of the Decade for Dangote Group subsidiaries were received at the 10th edition of the leading brand magazine, Marketing Edge's 2022 Summit and Award Night themed "Technological explosion in the digital Age – Imperatives for the marketing communications industry", which held in Lagos.
It was a gale of accolades as the Dangote brand was named number one brand by all standards with its Sugar and Cement brands as the two brands, which company has contributed tremendously to the infrastructure development not only in Nigeria but Africa in the last 10 years.
Speaking at the event, Mr. John Ajayi, Publisher/CEO of Marketing Edge Publications described this year's awards as one with a special attraction and uniqueness, designed to reboot, restart and re-energise the social, intellectual and entrepreneurial landscape of the Nigerian Integrated Marketing Communication (IMC).
While eulogising the management of Dangote Group for the business strategy that has helped in positioning the brand well ahead of others in the industry, he explained that the award event was organised to "celebrate the best and brightest brands"
According to him, the award to Dangote brands are in recognition of its leadership and domination in the various market segments and categories, adding that the recognised brands are brands that "continue to make the Nigerian consumers happy and satisfied".
The Marketing Edge publisher, while giving the business trajectory of the past 19 years, saluted the various winners and their managements for their roles in making Nigeria proud, citing an instance of how Dangote Cement and Dangote Sugar have made Nigeria self-sufficient in cement and sugar production.
In his response to the new awards, Mr. Anthony Chiejina, Group Chief, Branding & Communications Officer, Dangote Industries Limited (DIL), said the Group's brand remains at the forefront of African enterprise and that the brand, since inception, has touched the lives of many by providing their basic needs.
Expressing gratitude to the management of Marketing Edge publications for the recognition, Mr. Chiejina explained that consumers are loyal to brands that are purposeful and that is "why we have designed a strategy that creates that purpose." "Because we understand the power of brands, we have positioned all our businesses to be consumer-centric so that it can inspire millions of people behind it", Mr. Chiejina stated.
The ECOWAS awards won by the company included ECOWAS Manufacturing Company of the Year; ECOWAS Manufacturing Company CEO of the Year; ECOWAS Manufacturing CSR Company of the Year; ECOWAS Cement Manufacturing Company of the Year; ECOWAS Sugar Manufacturing Company of the Year; ECOWAS Salt Manufacturing Company of the Year and ECOWAS Fertiliser Manufacturing Company of the Year.
The awards won during the Marketing Edge Magazine' 2022 summit included Outstanding Indigenous Conglomerate won by the Dangote Industries Limited, and Cement Brand of the Decade and Sugar Brand of the Decade.
DANGOTE BOOSTS ABUJA TRADE FAIR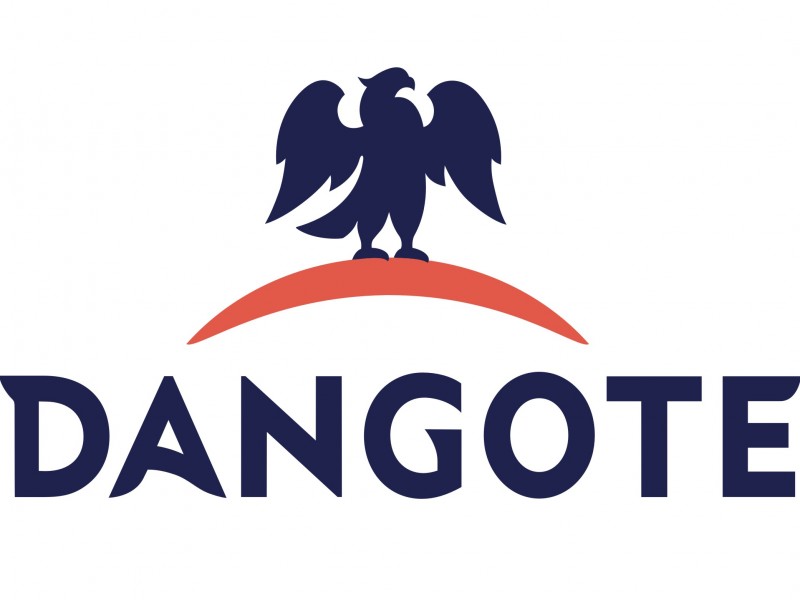 DANGOTE BOOSTS ABUJA TRADE FAIR
The Dangote Group has been described as a significant premium player as over 300 corporate exhibitors are participating in the 17th Abuja International Trade Fair (AITF) that is expected to be declared open by President Muhammadu Buhari on Friday.
Speaking to newsmen, the Director-General of the Abuja Chamber of Commerce and Industry (ACCI), Ms. Victoria Akai said: "As a member of ACCI, the Dangote Group further strengthens the position of ACCI in implementing business activities and advocating for business-friendly policies.
"The DG said the Dangote-ACCI partnership is strategic and geared towards showcasing made-in-Nigeria products, which will help inform prospective exporters about the available opportunities and processes.
Ms. Akai said the company had been a significant sponsor of the Abuja International Trade Fair, including this year's Trade Fair. In the same vein, the President of ACCI, Dr. Al-Mujtaba Abubakar, told newsmen that the theme for this year's exhibition: "Creating an Export Ready Market through SMEs Digitization," offers a wide range of opportunities for Small and Medium Enterprises to ginger their performance, and especially in relation to the non-oil sector.
He said: "The Abuja International Trade Fair, since its inception, has served Nigeria as a trusted global trade destination and a potential market for over 50,000 consumers."
The 17th AITF is scheduled to hold between Friday, September 30 and Sunday, October 9, 2022, at ACCI Abuja International Trade Fair Complex.
The Dangote Group's Executive Director of Government and Strategic Relations Engr Mansur Ahmed said the partnership with ACCI offers the company the opportunity to display its numerous innovative products while contributing its quota to the Nigerian economy through Trade Fairs and expos.
He said the President of the Group Alhaji Aliko Dangote is passionate about developing the Nigerian economy, exporting made-in-Nigerian goods, earning foreign exchange, and creating jobs for the populace. Engr Ahmed said the company is desirous of entering into any strategic partnership that will set the country on the path of rapid growth and development.
Aside government, the Dangote Group is the second biggest employer of labour in Nigeria.
A statement by the Corporate Communications Department of the company said a special help desk has been set up at the company's pavilion to respond to queries while urging participants to leverage the numerous innovative products which include the: Dangote Fertiliser, Dangote Sugar, Dangote Cement, Dangote Salt, and lots more.
AFCFTA: DANGOTE TO BOLSTER AFRICA'S EARNINGS
As the African Continental Free Trade Area (AFCFTA) implementation commences, experts say the continent is in a privileged position considering the Dangote Group's huge international investment portfolio.
Pundits say Dangote Group has positioned its subsidiaries as multinational conglomerates which have continued to play a pivotal role in the industrialization of Africa.
The multi-billion naira Dangote Cement Plc, for instance, has a presence in over ten African countries, while the newly incorporated Dangote Fertiliser and oil refinery are capable of mitigating the continent's shortfall in foreign earnings.
The Director-General of the Abuja Chamber of Commerce and Industry (ACCI), Ms. Victoria Akai said the Dangote Group has been a pacesetter in manufacturing while boosting Nigeria and Africa's earnings.
She said: "The founder Alhaji Aliko Dangote is a visionary leader and has led the Group to become one of the leading brands in Africa and the world, which is a pride to every Nigerian."
According to her, the company is one of the biggest and most strategic partners of the Abuja Chamber of Commerce and Industry (ACCI).
The 17th Abuja International Trade Fair is scheduled to hold between Friday, September 30, and Sunday, October 9, 2022, at the ACCI Abuja International Trade Fair Complex. Dangote Group is the major sponsor of the 17th edition of the Abuja International Trade Fair, which seeks to deepen trade across Africa.
Speaking on the role of small-scale industries, the DG of ACCI said with the heightened interest in the African market, coupled with the implementation of the AfCFTA, Nigeria is in a privileged position given the role of the Dangote Group and many other big companies.
She added that Nigeria has enormous potential for export considering the number of SMEs.
According to her: "SMEs represent about 96% of the business fabric and generate over 70%of employment while contributing to about 48% of Nigeria's GDP, making them the engine of Nigeria's economy and playing a vital role in the economic recovery."
The AFCFTA, established in 2018, is a free trade area comprising of most African countries as signatories, making it the largest free trade area by number and second only to the World Trade Organization (WTO). Under the agreement, parties are committed to eliminating tariffs on most goods and services, as well as eliminating other impediments to free trade.