IFC Partners Nigeria's Union Bank to Support Trade, SMEs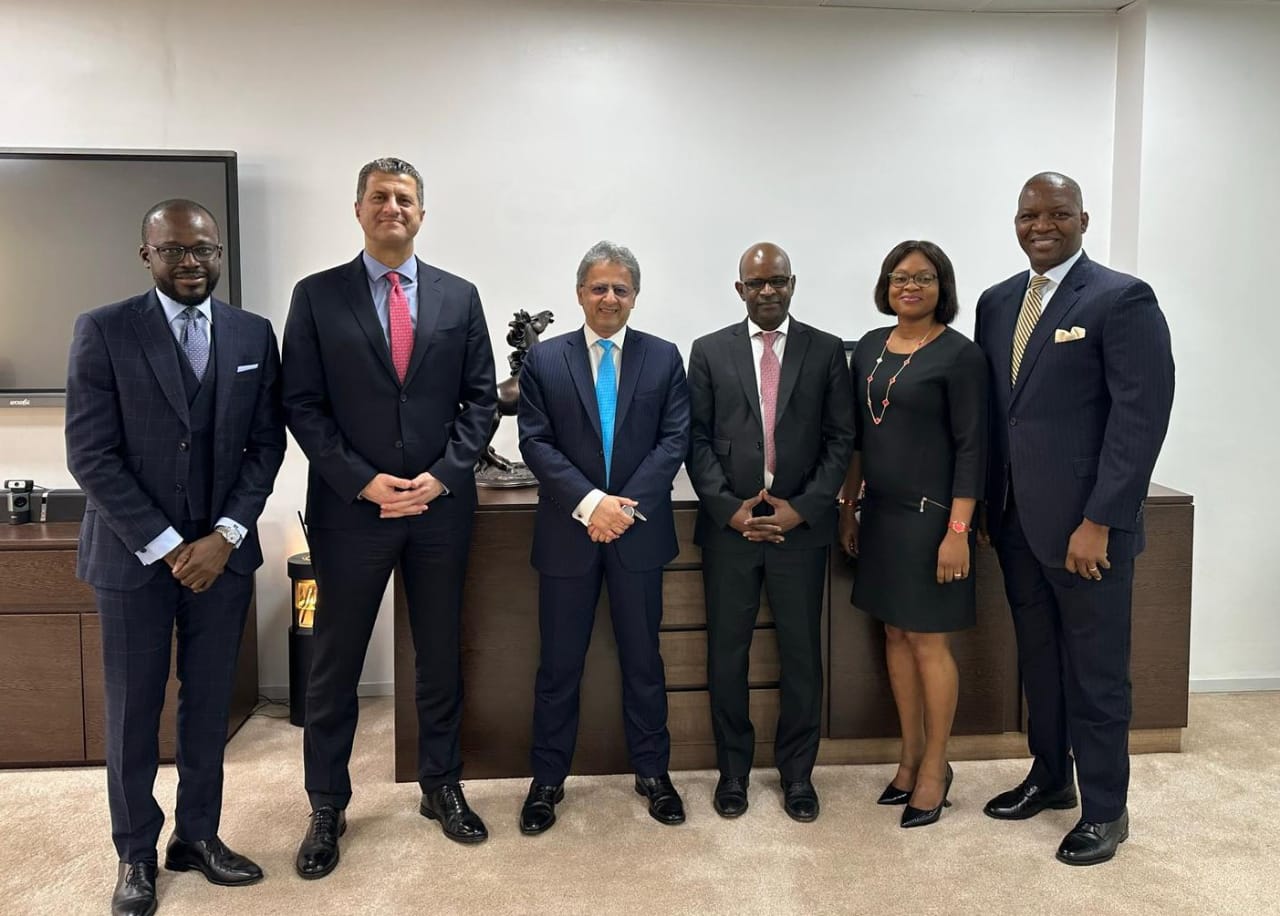 IFC Partners Nigeria's Union Bank to Support Trade, SMEs
To boost access to finance for smaller businesses in Nigeria and to support increased trade, IFC today announced a partnership with Union Bank of Nigeria Plc to help the bank expand lending to hundreds of businesses operating in critical sectors in the country, including food, healthcare, manufacturing, and services.
IFC's $30 million loan will allow Union Bank to increase trade financing and working capital lending to Nigerian businesses, including those whose cashflows have been strained by recent disruptions in global and local markets.
"As a bank, we are deeply committed to enabling success for SMEs. We understand the critical role of small businesses in leading Nigeria's economy towards growth. This funding from IFC will enable us to extend financial relief to our customers during this difficult time. I am confident that the funds will help these businesses harness opportunities, and preserve jobs," said Mudassir Amray, Managing Director and Chief Executive Officer of Union Bank.
"Strengthening supply chains and trade flows through working capital financing sets the stage for faster growth and economic diversification in Nigeria. IFC's partnership with Union Bank is part of a wider strategy to ensure the flow of goods and services are sustained despite global trade disruptions," said Kalim M. Shah, IFC Senior Country Manager for Nigeria, Liberia and Sierra Leone.
The loan facility to Union Bank is being made through IFC's COVID-19 Emergency Response Working Capital Solutions Envelope, which was launched in 2020 to provide funding to existing IFC clients in emerging markets that will then extend new loans to companies affected by the economic impacts of COVID-19.
Recent disruptions to the global economy following COVID-19, including from rising inflation and limited access to finance, have left many businesses in Nigeria, particularly SMEs, struggling with supply chain shortages, increased cost of doing business and limited trade growth.
The partnership with Union Bank underscores IFC's commitment to supporting smaller businesses in Nigeria, helping them preserve and create jobs, and access critical inputs.
The loan announced today is supported by the blended finance facility of the International Development Association's Private Sector Window, which mitigates the financial risks associated with investments in sectors like SMEs and agribusiness.
IFC has an active investment portfolio of $2.3 billion in Nigeria – the second largest in Africa after South Africa – across sectors including agribusiness, healthcare, manufacturing, infrastructure, technology, and financial services.
Wema Bank Plans to Celebrate International Women's Day 2023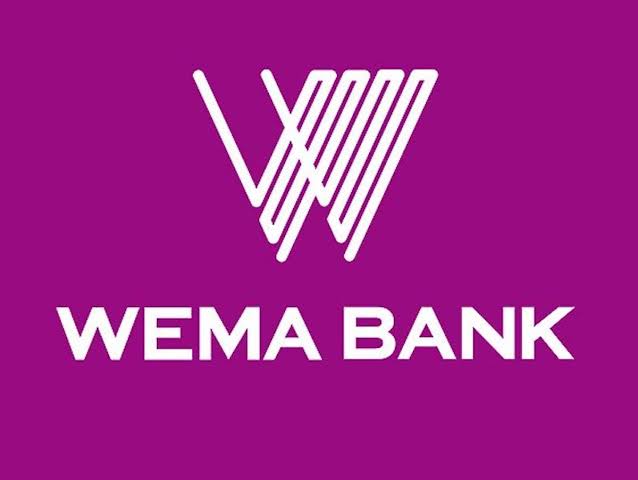 Wema Bank Plans to Celebrate International Women's Day 2023
Wema Bank
, Nigeria's most innovative bank, is preparing to celebrate
International Women's Day 2023
. The bank aims to honor women and provide them with opportunities to achieve success in their personal and professional lives. The celebration will be held on March 8, 2023, in Lagos.
This year's global theme, "Embrace Equity," will be the focus of the event. The discussion will center on the topic of equity and achieving economic growth for women in their careers and businesses. The event will feature, keynote speaker Audrey Joe-Ezigbo, as well as panelists Tosin Olaseinde, Fela Durotoye, and Adenike Oyetunde-Lawal.
The event aims to celebrate and appreciate Wema Bank customers and the Nigerian Women in General while equipping them with knowledge they need to succeed in their careers and businesses. According to Mabel Adeteye, Head of Brand & Marketing Communications at Wema Bank, the event will enable women to achieve economic, financial, and mental growth.
Sara by Wema, the bank's women's proposition, has been designed to grow with women and has proven to be the best solution, with tailored offerings ranging from health plans to business financing and advisory services. Individuals who wish to attend the event, either virtually or in person, must register on the Wema Bank website 
https://wemabank.com/sarabywema/
Wema Bank is Nigeria's oldest indigenous financial institution, offering a range of value-adding banking and financial advisory services for 77 years. The bank was incorporated in 1945 as a Private Limited Liability Company and transformed into a Public Limited Liability Company in 1987, listing on the Nigerian Exchange.
Stanbic IBTC Bank Continues To Reward Savvy Savers"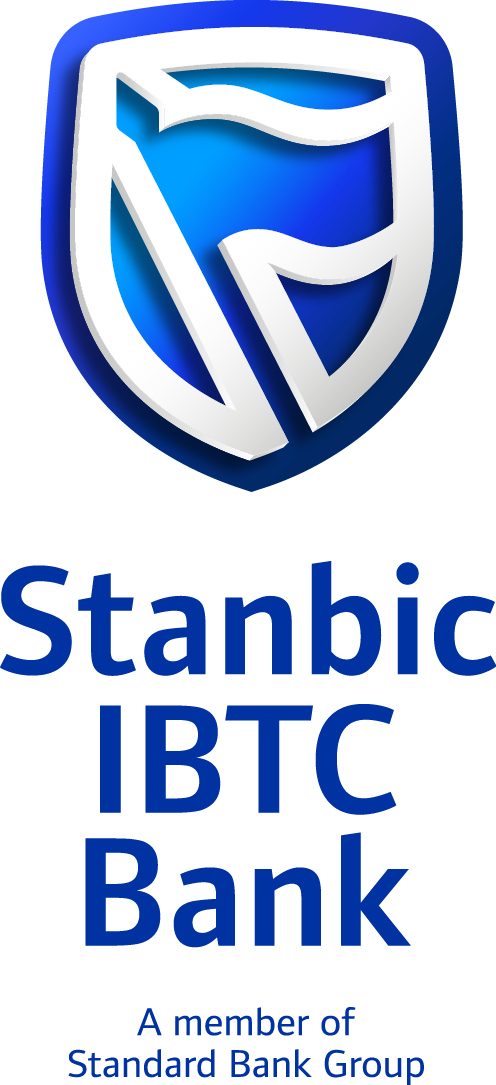 Stanbic IBTC Bank Continues To Reward Savvy Savers"
Stanbic IBTC Bank Plc, a subsidiary of Stanbic IBTC Holdings Plc has continued to reward its customers for their commitment to saving.
In its January edition of the Reward4Saving Promo Season Two, the Bank rewarded 70 more customers with cash prizes for meeting the required savings milestones. With ten people emerging from seven (7) regions, 70 winners across seven regions were rewarded with N100,000 each for adopting the discipline to save for their goals.
Eronmonsele Omiyi, Head, Consumer Client Coverage, Stanbic IBTC Bank described the Reward4Saving promo as teaching Nigerians to build healthy financial habits and helping them get more money as rewards for meeting their goals.
He said, "This journey started in 2021, and it is commendable that people go all out to save money, despite the current prevailing financial circumstances in the country. Our commitment to helping customers reach their financial aspirations was evident in the overwhelming response to the Promo. Our customers' success is our success, and we are dedicated to providing them with the support needed to reach their financial goals."
Olufunke Isichei, Head, Established Markets, Stanbic IBTC Bank, congratulated the winners who emerged after the draw, reiterating the Bank's commitment to reward customers till the end of the promo in March 2023.
She said, "So far, 21 people have won N1 million each, and about 630 people have won N100,000 each. We are not tired of rewarding Nigerians if they are not tired of saving. There are two more monthly draws, one quarterly draw and the grand finale coming up before the promo ends."
The Stanbic IBTC Reward4Saving Promo is a nationwide campaign to encourage Nigerians to save at least N10,000 in their Stanbic IBTC savings account for 30 days. Customers who emerge winners get rewarded with cash prizes ranging from N100,000 to N2million.
To be a part of the promo, customers can download the Stanbic IBTC mobile app, dial *909*37#, visit the web portal or any Stanbic IBTC Bank branch or an @ease agent to open an account or @ease wallet to open an account and save at least N10,000 for 30 days to qualify for the draw.
Contempt: Court Vacates Order Sentencing MD, Company Secretary of Fidelity Bank To Six Weeks In Prison
Contempt: Court Vacates Order Sentencing MD, Company Secretary of Fidelity Bank To Six Weeks In Prison
Lagos, Nigeria, February 18, 2023: A Chief Magistrate Court sitting in Ikeja , Lagos has vacated its ruling that convicted and sentenced the Managing Director and Company Secretary of
Fidelity Bank Plc
to six weeks in prison or a fine of Four Hundred Thousand Naira respectively for contempt.
The Chief Magistrate, Mr. Lateef Owolabi vacated the order in a Suit No: MIK/4726/22 between Justin Ahmed, (judgement creditor),  Prince Enabulele Osazee, (judgement debtor) and
Fidelity Bank Plc
, (1st Garnishee/Applicant).
The court in an earlier ruling delivered on February 6, 2023,  held that the Managing Director of Fidelity Bank, Nneka Chinwe Onyeali-Ikpe and the Company Secretary, Mrs. Unuigboje Ezinwa should be committed to six weeks' imprisonment over alleged disobedience of a garnishee order of the court restraining the bank from allowing a judgement debtor access to his account.
However, at the resumed proceedings on the matter on Feb 15, 2023, the court vacated the committal order on the premise of facts presented before the court that the alleged acts of contempt were not deliberate but arose out of communication gap between the said parties and the erstwhile counsel. The court in its ruling also stated that the error or sin of the counsel should not be visited on a party or litigants. The court also noted that the monies which was the subject matter and fulcrum of the contempt proceedings has since been paid to the judgment creditor.
"From the materials presented before this court by the applicant, this application falls within the classic rule where the error or sin of the counsel should not be visited on a party or litigants. Moreover, the applicant has averred that the monies subject matter, the fulcrum of the contempt proceedings had since been paid to the judgment creditor. Having fully discharged this payment to the satisfaction of the judgment creditor, this court should not be seen to cry more than the bereaved", Mr Lateef Owolabi held.
 The solicitor to the bank explained that Fidelity Bank, being a law abiding institution that will never or under any circumstance, directly or indirectly denigrate the integrity of the nation's judiciary, had upon receipt of the garnishee order nisi on December 22, 2022, conducted a search immediately, and the result showed several accounts bearing similar names to the Judgment Debtor's (Prince Enabulele Osazee). To prevent the bank from erroneously restricting the wrong account, the bank filed an affidavit requesting additional account details to enable it ascertain the correct account(s) to restrict.
He further stated that, on January 16, 2023, the bank received the Judgment Creditor's affidavit showing the account number of the Judgment Debtor. Armed with the correct account number, the bank immediately identified and placed a lien on the Judgment Debtor's account. Unfortunately, during the intervening period, the judgement debtor had carried on depositing and withdrawing from his account.
In vacating the order on February 15,2023, the Chief Magistrate held that based on the materials before the court, the applicant has been able to tether the law to the facts to warrant the grant of the relief sought on their own strength and not based on lack of opposition.