#inauguration# Peter Obi Cries Out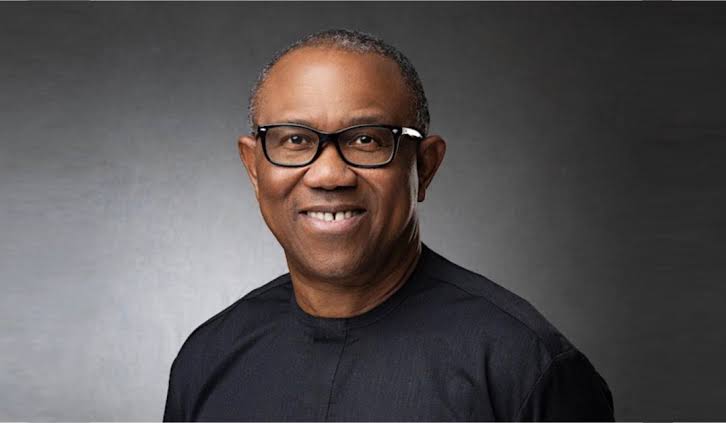 #inauguration# Peter Obi Cries Out
The Presidential Candidate of Labour Party candidate in the February 25, 2023 election Mr. Peter Obi has raised alarm on plots by his political opponents to blackmail and tarnish his image in the coming months.
In a statement, he issued early this morning but which Daily Independent got a few minutes ago, Obi said he has got the wind of the plot but it will not deter him from pursuing the good of a new Nigeria
While calling for calm, Obi said this is a time for deep reflection for all Nigerians.
He said "It is also a time to re-examine our assumptions, even as we reaffirm our hopes. Let us calmly review our aspirations, in order to recalibrate our expectations and pin down the causes of our missed opportunities and disappointments.
"We stand at that critical moment in time when, as a people, we must collectively come to grips with the reality of our injured destiny as well as the reasons for that injury. It is for us to reassess our plight as a young democracy and identify clear pathways to a better and greater future for us all.
"As we await the verdict of the election tribunal, I urge all Nigerians to use this opportunity to renew their commitment to the Nigerian ideal. That ideal remains noble and worth every sacrifice we can make".
He called for respect for the judiciary and reminded Nigerians that "judiciary is part of the democratic enterprise and a critical governance tool for determining the propriety of the decisions and actions of every citizen and every institution of state. To that extent, and for that reason, I urge everyone to treat it with the respect and dignity it deserves".
Obi said Nigerians expect that the Nigerian judiciary will use the election cases now before it to reaffirm its independence and integrity. It has to do so, for all our sakes and for itself".
Primate Ayodele's Prophecy On Gov Election Tribunal: One Gone, More To Come?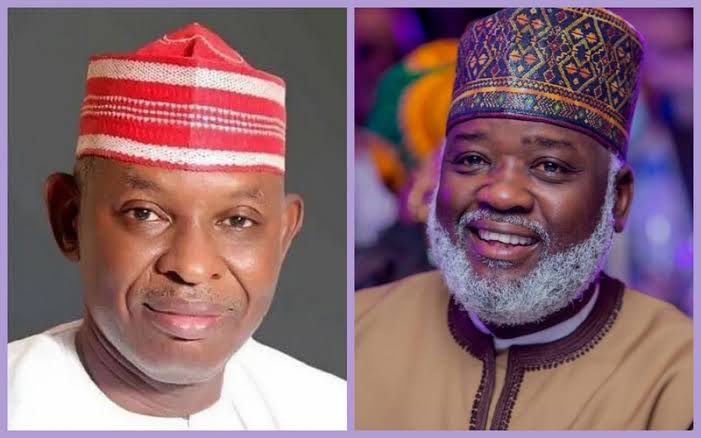 Primate Ayodele's Prophecy On Gov Election Tribunal: One Gone, More To Come?
Sahara Weekly Reports That Kano state incumbent governor, Abba Kabir Yusuf has become the first elected governor to be sacked by the election tribunal. He was removed this afternoon by the court and his certificate of return has also been withdrawn.
The court declared the candidate of the All Progressive Congress, Nasir Gawuna as the duly elected governor of Kano state.
This has fulfilled the prophecy of Nigerian prophet, Primate Elijah Ayodele which he shared regarding the fate of governors and other elected political officers in the 2023 elections.
Primate Ayodele had said immediately after the election that not all those who were elected will finish their tenure. He mentioned that some governors, senators, lawmakers at the state and national level will not be able to finish their tenure.
As he said it, for the past few weeks now, more than 15 lawmakers have been sacked and the latest development in Kano has further authenticated the prophecy .
''I have warned all Nigerian state governors that not all of them will finish in this government. Some will be incapacitated. I am telling you how it is that, not all the governors will end their term, not all the speakers of the house will end their term, not all the senators that were sworn in will end their term, not all the house of reps will end their terms, I am not wishing anybody bad but it is just a warning.''
https://vm.tiktok.com/ZMjhs3Gq2/
Apart from this prophecy, Primate Ayodele said three days ago during an interview that he foresees that a governor will be sacked by the election tribunal.
These were his words
'' There are still people that will be removed, a governor will be removed, there are some members of APC, Labour Party, PDP and others that will be removed. Some governors will be shocked''
Sadly, one of the governors has been sacked, let's keep fingers crossed for others that will unfold.
APC Counsel Explains Why Kano Tribunal Judgment Favoured Them (Video)
APC Counsel Explains Why Kano Tribunal Judgment Favoured Them (Video)
The counsel of the All Progressive Congress (APC) has explained why the party got favoured in the just concluded Kano election tribunal.
The election tribunal had sacked the incumbent governor of Kano state, Abba Kabir Yusuf and declared APC's Nasiru Gawuna as the duly elected candidate.
Yusuf, who contested on the platform of the New Nigeria Peoples Party (NNPP), was declared the winner of the election by the Independent National Electoral Commission (INEC) after the poll in March.
But on Wednesday, the three-man panel, after hearing the petitions, ordered the withdrawal of the certificate of return which INEC presented to Yusuf and directed a certificate of return to be issued to Gawuna.
The court deducted 165,663 votes from Yusuf's total as invalid votes, stating that the affected ballot papers were not stamped or signed and therefore declared invalid.
According to the counsel, they presented over 160,000 invalid ballot papers used in the election and it is on this basis that the court declared Gawuna winner.
ABIODUN DIRECTS IMMEDIATE PAYMENT OF N1 BILLION GRATUITY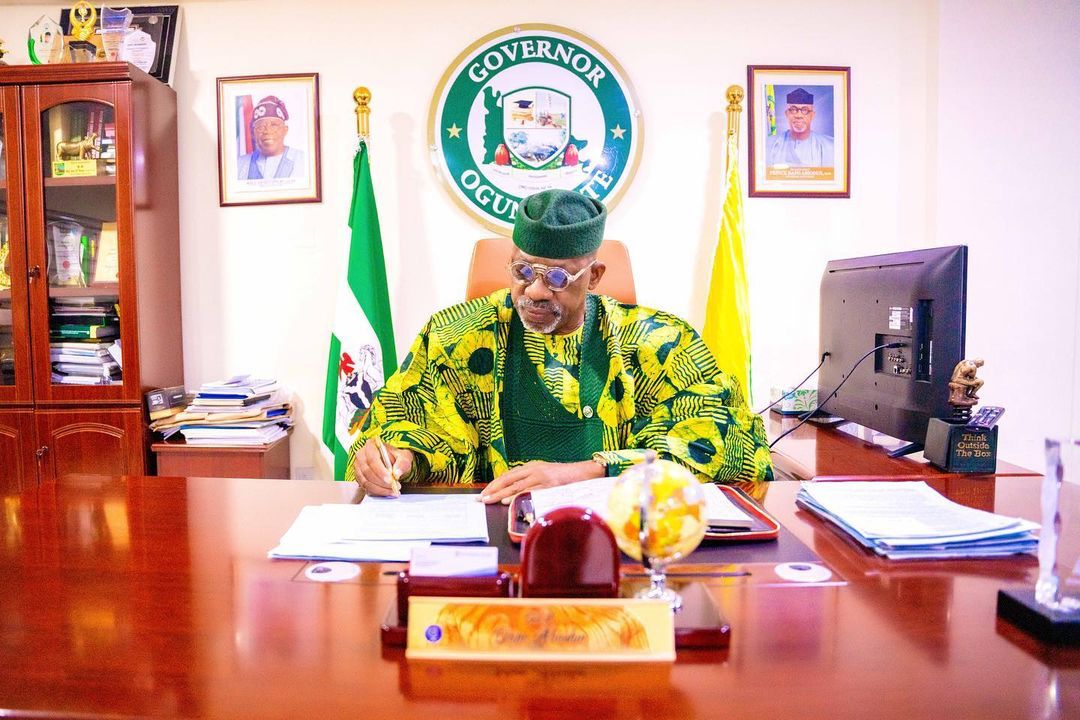 ABIODUN DIRECTS IMMEDIATE PAYMENT OF N1 BILLION GRATUITY
Ogun State Governor, Prince Dapo Abiodun has directed the Bureau of State Pensions, to commence immediate payment of gratuity to pensioners in the State.
The N1b gratuity was released to ease and bring succour to the senior citizens, who have served the State and the Local Government diligently.
This was made known by the Permanent Secretary in the Bureau, Mr. Adesoji Adewuyi during an interview with journalists in his office at Oke-Mosan, Abeokuta.
He stated that the gratuity would cater for pensioners who were scheduled for September and part of October 2014, adding that it would also take care of part payments of Basic, Rent, and Transports (BRT) allowances for January and February 2013 of the pensioners.
Mr. Adewuyi stated that some pensioners with urgent medical needs were also attended to from the gratuity released, and pleaded with those who were yet to receive theirs to be patient with the present administration, assuring that all pensioners would be paid accordingly.
The Permanent Secretary appreciated Prince Abiodun for the payment of a cash palliative of N10,000 for pensioners, to enable them to cope with the economic situation occasioned by the removal of the fuel subsidy for the period of three months with effect from July 2023.
#BuildingOurFutureTogether #ISEYA #DapoAbiodun #OgunState #IgbegaOgunContinues