Leaked Audio: INEC Consultant Caught On Tape, Fingers Tinubu On Alleged $170M Bribe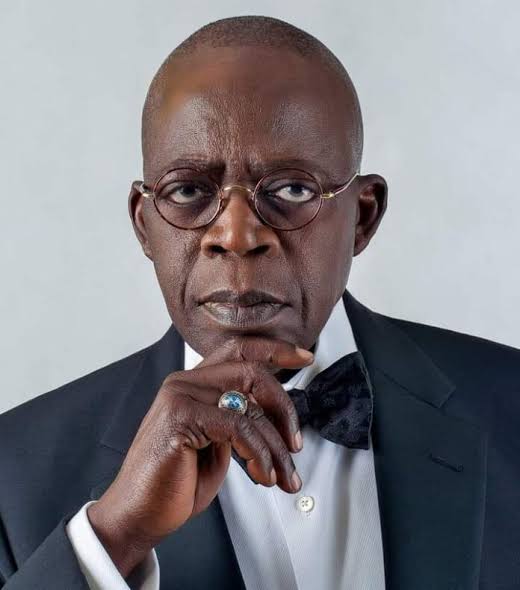 Leaked Audio: INEC Consultant Caught On Tape, Fingers Tinubu On Alleged $170M Bribe
Sadly, a top consultant of the Independent National Electoral Commission (INEC), Olatubosun Adeniyi Kuku, has been caught on tape revealing that Bola Tinubu, the flag bearer of the ruling All Progressives Congress (APC), would offer $170 million to the commission's officials to manipulate the results of the presidential elections across Nigeria.
"Asiwaju is giving INEC $170 million," Mr Kuku, who described himself as the number one consultant for the commission, told an official in the audio obtained by Peoples Gazette this week. "We will share it around; everybody will do the bidding."
Among several other midsize businesses, Mr Kuku was identified by The Gazette as the owner of Winning Keys Consult Ltd., located at 9, Usan Street, Durumi, Abuja, which claimed to have helped candidates win elective positions.
Mr. Kuku, who said he visited Mr. Tinubu when the former Lagos governor promised to bribe the electoral officials, disclosed that he had received N8 billion worth of election-related contracts from the commission.
"Last 2019, it's N7.8 billion the contract they gave me. Ask him who I am. They call me the Hembe Lembe of INEC. That's what I do," the consultant said.
In interviews, Mr. Kuku repeatedly said he was not the one on the tape.
"It is not me," the said by telephone on Friday morning. However, after The Gazette told him the voice was authenticated to be his, Mr. Kuku abruptly hung up.
When The Gazette made another attempt to reach Mr Kuku shortly after his initial denial, he quickly said in Yoruba that the audio was recorded long ago and wondered why it could cause any troubles now. He failed to elaborate when pressed.
Whereas it could not be ascertained when or where the meeting Mr Kuku said he had with Mr Tinubu took place, his position as one of INEC's biggest consultants was confirmed by The Gazette. INEC consultants have long been known to exploit their access to the electrical office towards personal inurement.
Yet, the electoral office strongly pushed back and summarily disowned Mr Kuku when asked for comments about the tape, which a pro-democracy activist described as "beyond disturbing."
"The INEC chairman and national commissioners I know cannot accept money from any contestants," spokesperson Rotimi Oyekanmi told The Gazette Friday afternoon.
"The processes that have been put in place have assured that no single person or any group of persons at all can influence the outcome of the presidential election in Nigeria," the INEC spokesman added.
An INEC official said Mr Kuku's status as a consultant with the agency would be placed under immediate review.
Bayo Onanuga, the APC Presidential Campaign Council spokesman, did not immediately respond to The Gazette's request seeking his comments on the audio.
But Mr Tinubu has strongly denied all charges of corrupt practices or any attempts to compromise existing democratic processes. He was among the presidential candidates who signed a peace and fair pact in the weeks and days leading to today's presidential election, saying it was only a continuation of his pro-democracy activity that peaked during the 1990s military junta.
Still, the candidacy of Mr Tinubu, a top contender in the presidential race being a choice of the ruling party and a key ally of President Muhammdu Buhari, has over time been tainted with age falsification, ill health, corruption and drug dealing allegations.
Ahead of the party's presidential primary elections in June 2022, sources told this outlet that Mr Tinubu offered delegates bribes to secure their votes as the APC flag bearer.
The delegates confirmed to The Gazette that the APC flagbearer induced Ogun delegates with $25,000 and Adamawa $10,000.
Voting rights activist Greg Adesuwa said Mr Kuku's disclosure about what he did with Mr Tinubu was not entirely new to Nigerian elections, which have for decades been characterized by violence, ballot box stuffing, and outright rigging often linked to candidates and their political agents.
"This INEC contractor said Tiinubu was looking to bribe officials to the humongous amount mentioned, that is beyond disturbing," Mr Adesuwa told The Gazette. "I hope the security agencies will work to investigate the man's claim and hold all his co-conspirators to justice in this country."
Mr Adesuwa said Nigerian politicians should move beyond seeing the election as a violent and corrupt process and instead focus on polishing their ideas to make them sellable to the masses.
SOUTH-WEST ADVANCEMENT & INVESTMENT SUMMIT TO BOOST THE ECONOMIC POTENTIAL OF SOUTH WEST REGION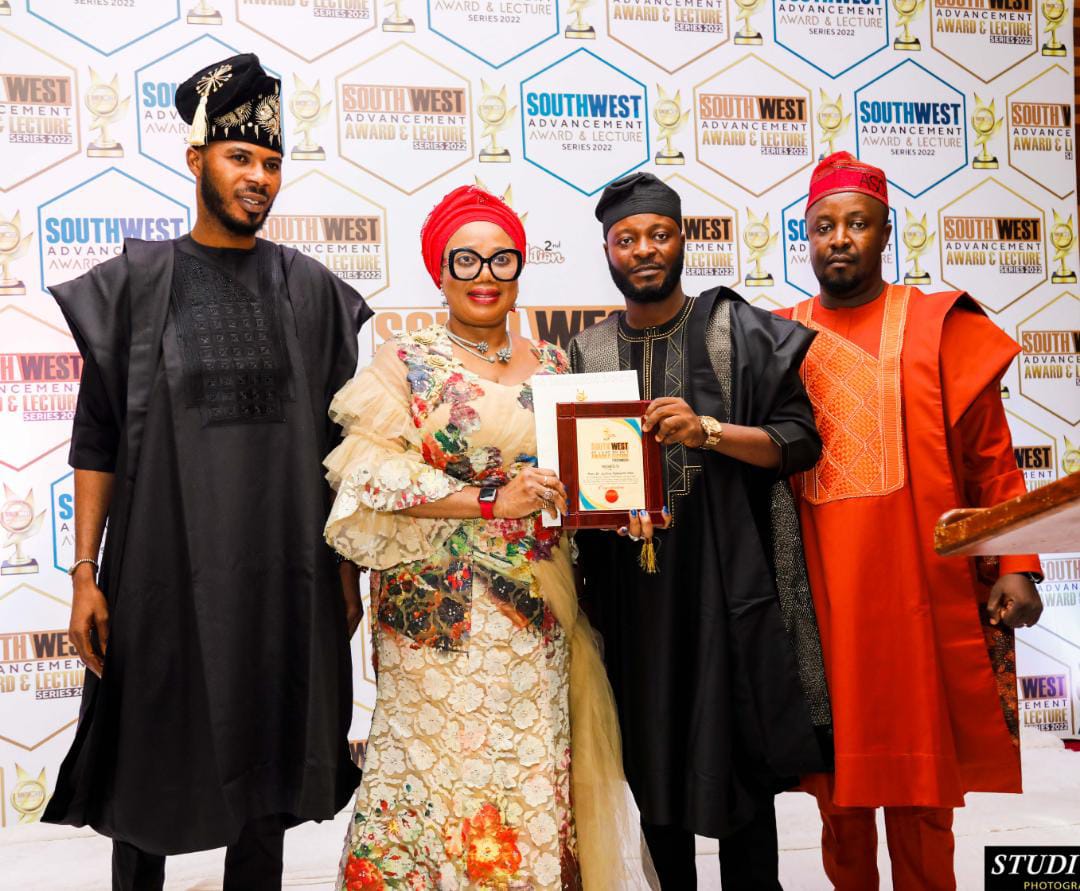 SOUTH-WEST ADVANCEMENT & INVESTMENT SUMMIT TO BOOST THE ECONOMIC POTENTIAL OF SOUTH WEST REGION
The South West Advancement Awards and investment summit 2023 is targeted to boost the economic potentials of the south west region.
The event is also an annual conference convened to foster the development of trade and investment in South Western Nigeria. This premier event
is also designed to unravel the untapped resources in each of the six South Western states (Ekiti, Lagos, Ogun, Ondo,Osun ,& Oyo ) and how they can be utilised to foster sustainable development in the region and consequently boost the nation's Gross Domestic Product (GDP).
The event will feature Brand Exhibition and will have Highly interactive with Seasoned panelists discussions with key players from different industries and one – on – one access to key industry policy makers in south west and Nigeria in general .
The event will also attract foreign investors form all sectors of the economy around the world .the event is scheduled to hold on Saturday 17th June 2023 at the Prestigious Oriental Hotels ,Victoria Island Lagos State Nigeria.
The event is in Partnership with Development Agenda for Western Nigeria DAWN Commission.
Gov Rotimi Akeredolu of Ondo State and Gov Kayode fayemi – former governor of Ekiti State Will deliver the keynote address while Dr Seye Oyeleye-director General DAWN Commission Will be the guest speaker along with other personalities.
Victor Edogun's books 'Bold' and 'The Two Officers' now on AMAZON, SELAR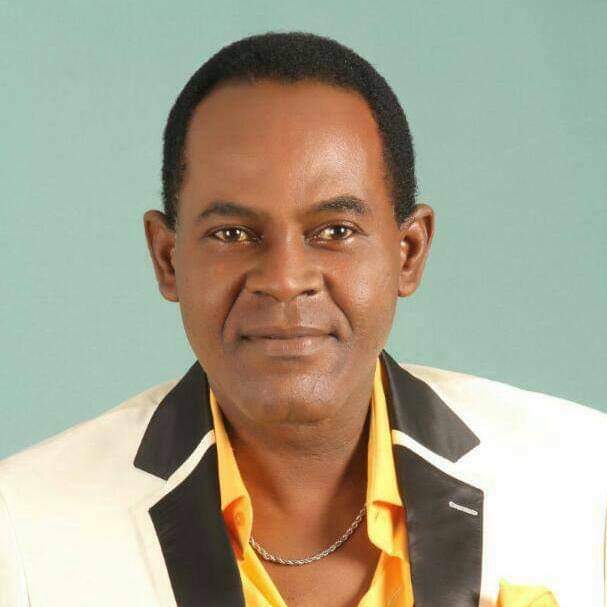 Victor Edogun's books 'Bold' and 'The Two Officers' now on AMAZON, SELAR
'Bold' and 'The Two Officers', two books authored by veteran Nollywood actor, Victor Edogun, have gone international after being approved by AMAZON, SELAR and the National Education and Research Development Council (NERDC) for the general public as Novels and as English- in-Literature materials for Junior and Senior Secondary Schools nationwide.
The approval means the highly educative and entertaining books are now available for global distribution as Paperbacks, as well as online as digital and E-Books.
Creative people generally traverse the many avenues of literary expression, and Edogun, a Nollywood actor, playwright, architect and author, is no different.
The notable author of published articles and Nollywood screenplays has been enjoying good reviews with his literary works.
'The Two Officers', a creative insight into some undercurrents in pervading societal issues follows the story of Superintendent Chioma and Inspector Douglas as they carry out their professional duties as security operatives. The duo cross each other once too often around settings that are brimming with daunting security challenges in contemporary urban Nigeria.
There is a tug between conscientious professionalism on the one hand and covert misconduct cum intentional misrepresentation at another end of a wave crest of drug deals, kidnapping, extortion, and unexpected reprisals.
'The Two Officers' is a highly compelling literary and institutional expose that is finely layered and poignantly relatable.
'Bold' – a romantic classic and 'Poetic Experience' is a catalogue of poems highlighting Nigeria's democratic hopes and travails.
In the beginning, the Badeye family was a happy one by every standard. They were quite comfortable. After completed studies and working stints in both England and America, the lovely couple had saved and acquired substantial domestic possessions before relocating to Nigeria with their two adorable children, Jimmy 18 and Yvonne 16. Close family relations like Mrs. Ebie, Jones Badeye's older sister, his eldest brother Ogaga and Elvis, Cordelette's two freshly married brothers and Tulani her only sister had contributed in no small way in getting them adjusted to their Nigerian heritage, society and environment.
Together, they invited friends, their extended and other family members, attended social gatherings, functions, ceremonies as well as generally spent quality times together whenever the need arose.
As oversees returnees, the Badeyes courted the respect of everyone. It was also of worthy note that while abroad they had related extensively with the Nigerian communities over there. This got them fairly adequately prepared for what they met back home, subsequently. Though, not quite all of it.
As an author, Edogun has proved his mettle with works like 'Save Today,' a critically acclaimed novel on terrorism that went viral online in 2013.
Read the books here: https://www.amazon.com/stores/Victor-Edogun/author/B0BYT7KVYT
How Primate Ayodele Foretold Increase In Fuel Price, Airplane Mishap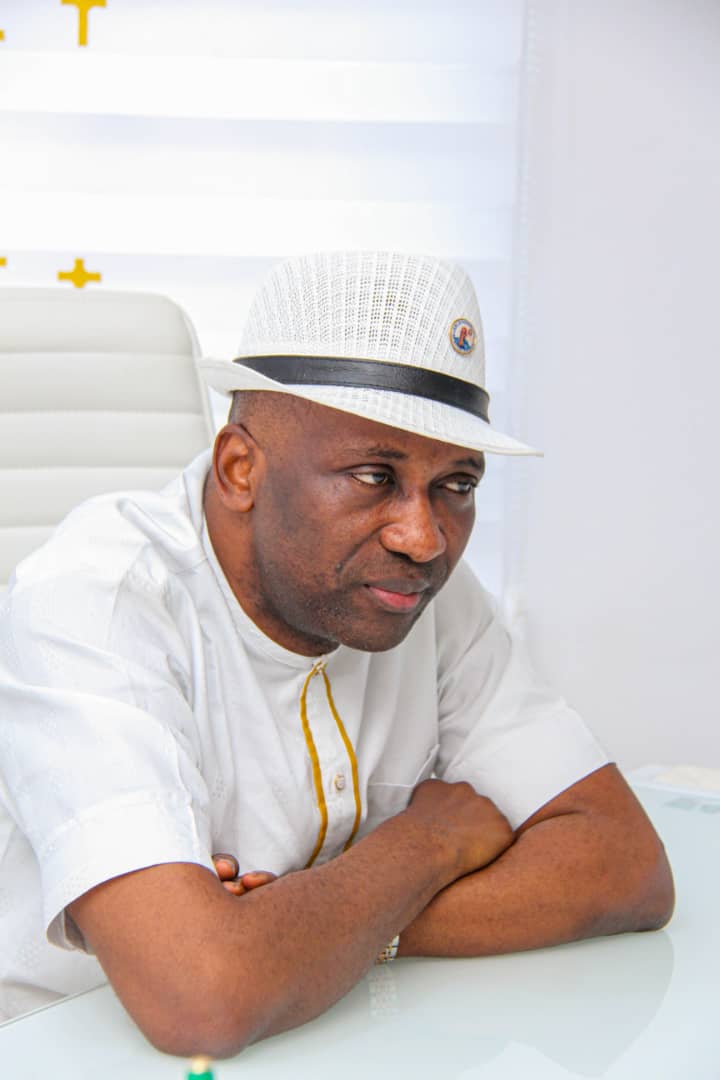 How Primate Ayodele Foretold Increase In Fuel Price, Airplane Mishap (VIDEOS)
Sahara Weekly Reports That If not because people hardly listen to the warnings of God through his prophets, a country like Nigeria shouldn't be experiencing some of the issues being faced by citizens on a daily basis.
The country is highly blessed with true prophets who were called by the most high God among which is Primate Elijah Ayodele, the leader of INRI Evangelical Spiritual Church.
In Africa, there is no prophet as popular as Primate Elijah Ayodele due to the consistency in his prophetic ministry. There is arguably no day that passes without Primate Ayodele sharing one prophecy or the other. If it is not about his country, it will be about other countries in the continent or in the world.
There are several of his prophecies that have come to pass since he started his ministry both at the local level and internationally. The emergence of Covid-19, the Russia-Ukraine War, deadly flooding, the Sudan crisis, and many other significant events around the world were all foretold by Primate Ayodele.
Several months ago the prophet shared some prophecies regarding the nation of Nigeria and it was captured in a video posted on his social media accounts. According to him, the price of fuel in Nigeria will be pegged at a particular amount that won't be favourable to the people. He further said it will affect the economy of Nigeria and people will want to start a protest.
These were his words
''In a couple of months, our petrol price will change and it will be pegged at a particular price and it will not be encouraging. People will want to protest. Let's see how it goes because this will cause economic hardship.''
As he foretold, the price of petrol has been changed in Nigeria and now between N500-N800/ltr depending on the state. In the same vein, prices of commodities have tripled as a result of the increase in price. Earlier this morning, a group started a protest in Edo state to show their grievances against the unbearable increase in petrol price.
Likewise, tragedy was averted yesterday in the Nigerian aviation industry as a result of plane mishaps. A United Nigeria aircraft skidded off the runway at the airport while another aircraft carrying 554 hajj pilgrims made an emergency landing after it was struck by lightning.
'' Let's pray against a plane land crash or a plane running out of its runway. Some airlines should also pray against crises in the industry. We have to pray against technical problems which can be caused by weather. It's a warning and we are praying for you''
Considering the circumstance surrounding the mishap faced by the aircraft, one can say that Primate Ayodele accurately foretold the unfortunate incident. The United Nigeria aircraft had to crash land while the other aircraft made an emergency landing due to lightning which was caused by weather, just as Primate Ayodele warned.
Watch videos below
https://vm.tiktok.com/ZM2jeCFuB/