Investigation: Top MLM Leaders Daniel Onoja, Tomiwa Orunnipin, Samuel Ajibare, Leo Bonaventure Others Indicted Over OmegaPro Fraud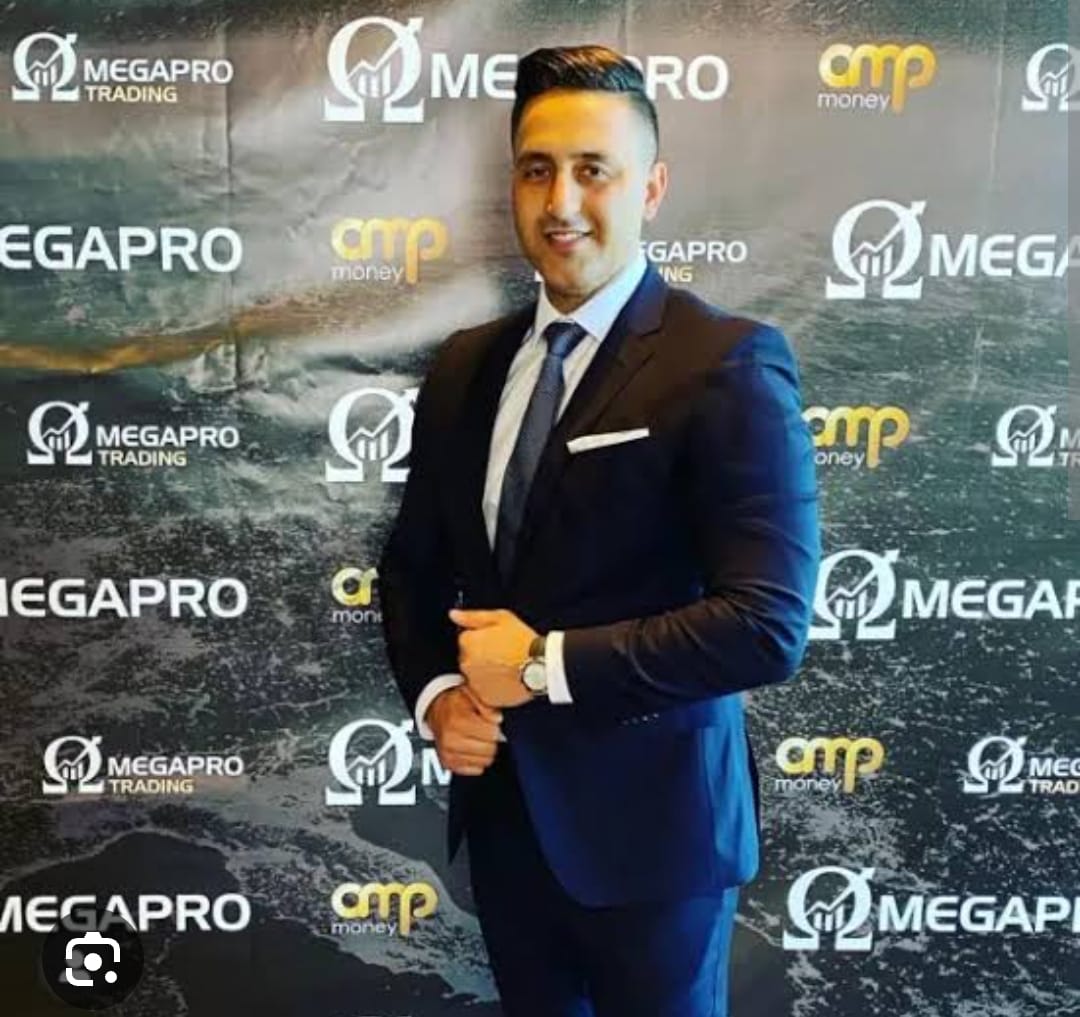 Investigation: Top MLM Leaders Daniel Onoja, Tomiwa Orunnipin, Samuel Ajibare, Leo Bonaventure Others Indicted Over OmegaPro Fraud
MLM leaders such as Tomiwa Orunnipin, Samuel Ajibare, Leo Bonaventure and others have been alleged by some Nigerian investors of aiding and abetting a Dubai-based company identified as OmegaPro Forex and Investment Trading Company to defraud Nigerians.
This is according to a statement signed by Dr. Ope Banwo, the Coordinating Attorney of OmegaPro Action Nigeria Class (OANC), a group formed by affected investors.
According to the statement, the investors affected include widows, retirees, high-net-worth individuals, big business people, and even young people just starting in life.
In the statement seen by www.theoctopusnews.com, Dr. Banwo noted that the fraud cost Nigerians over $100,000,000 (over N100 Billion), with over $1 Billion of investors' money allegedly stolen in over 70 countries around the world.
How The Fraud Was Hatched
OmegaPro Forex and Investment Trading Company emerged on the scene, promising Nigerians and investors in general a pathway to financial success.
The investment scheme gained popularity and trust among Nigerians and in the world, as many saw it as a ticket to financial freedom. However, little did they know that it was going to be one of the biggest investment tragedies in Nigeria's history.
With an intricate web of deception and manipulation, alleged promoters of the scheme including Daniel Onoja, Tomiwa Orunnipin, Samuel Ajibare, Leo Bonaventure, and several top leader MLM Diamonds, painted the image of a foolproof investment opportunity with high returns and a secure investment environment.
Alleged promoters and agents such as Grace Udenwa Udoye, Wuraola Fadairo Orunupin, Olasebikan Oladapo, Maryann Ilorah, Chinwe Ikpe, Ajibare Olushola Ebunoluwa, Dotun Fatoyinbo,. Dr Afoma Nwolisa, and Matthew Ogunmodede, marketed the venture aggressively, touting its legitimacy and potential for lucrative earnings.
At that rate of marketing, investors couldn't help but take the bait, especially as top agents and promoters in the MLM industry who carried significant influence within their networks also participated in the marketing exercise for OmegaPro.
They leveraged their status, persuading thousands of investors to entrust their hard-earned money with OmegaPro. Their endorsements created an illusion of credibility that typically lured in unsuspecting Nigerians.
Aside from this, they kept assuring Nigerian investors that rigorous due diligence had been conducted by them on OmegaPro's Dubai-based owners and operations, implying that it was a legitimate and low-risk investment.
This way, investors put in their entire life savings, and pensions, while some even sold their houses and properties to invest in the OmegaPro 'Forex' trading activities.
For their services, these top promoters allegedly collected a 10 per cent commission from the OmegaPro Dubai company as a finders fee from the investment of every unsuspecting investor they referred to the scheme by selling it as a forex trading company.
At the height of what has now been declared a mega scam by investors, several of these top agents and promoters like Daniel Onoja, Tomiwa Orunnipin and Bonaventure Igboanugo allegedly earned over $50,000 weekly as finders' fee commissions from 1000s of unsuspecting Nigerians whom they kept leading to believe that OmegaPro was a legit Forex Trading Company. Cumulatively, they allegedly earned over $2million each in over just a couple of years.
The Dubai company allegedly owned by known Dubai-based scammers such as Andreas Szackas, Dilawar Singh, Mike Simms with a long history of scamming people went as far as giving the investors a back office that showed that forex trading was going on in the company. These alleged forex trading activities have since been exposed by the USA CFTC as an elaborate scam to lure in people interested in forex trading on a global level.
According to Barrister Banwo, top promoters and agents of the biggest global forex scams in history allegedly used the illegal commissions and proceeds from this OmegaPro Ponzi scheme to buy huge mansions in choice places in Nigeria, Canada, the USA, and the United Kingdom leaving investors in pain.
"Daniel Onoja recently celebrated the purchase of a multi-million-dollar house in Canada, while Leo Bonaventure, recently posted videos of the housewarming of his own amazing multi-billion naira estate in Lagos. On his part, Leo Bonaventure, recently obtained a micro-banking license," Banwo said.
While the promoters of the alleged scam smiled at the bank, investors have been crying having realised that the alleged due diligence said to have been conducted was non-existent, and their funds gone.
Interestingly, investigation has now shown that experts in forex trading had for the past three years been sounding the alarm bells that Omegapro was a scam and a Ponzi scheme.
These experts wrote articles and posted videos about OmegaPro, however, these Nigerian top agents and promoters pretended they did not see any of these warning signs as they continued to promote OmegaPro as a foolproof investment.
Climax Of The Scam
The pains of OmegaPro's investors began in September 2022, when OmegaPro Dubai leaders, their collaborators all over the world, and Nigeria suddenly announced that its system had been hacked, and it stopped releasing payments of matured investments to investors all over the world. A few weeks later, the Dubai owners announced that they were migrating all their investors' accounts to a new company called Brokers Domain until they could fix the breach in their system. Investors all over the world started getting nervous with some asking tough questions.
Then around April 2022, while over $1 billion of investors' money in over 70 countries remained frozen, the owners and their top agents and collaborators announced the formation of a new company called Go Global and began aggressively recruiting Omegapro investors to invest in the new company with promises that their investments in OmegaPro would soon be released.
Many investors fell for this and started promoting the new Go Global company, while others started seeing the handwriting on the wall.
Finally, in August 2023, the OmegaPro owners based in Dubai, and their top promoters and agents announced that they would not be able to pay anyone's Omegapro investment because the United States CFTC had frozen their accounts over some investigations affecting one of their partners named Mike Simms. However, they could not explain how Omegapro money could have been seized in the USA when they had earlier confirmed that the company does not have any office in the USA and did not have any license to operate direct or financial transactions in the USA.
As suspicions grew, with many investors asking for more details of this shocking announcement, OmegaPro leaders abruptly closed its doors, and many of their top Nigerian agents and promoters also went underground, leaving thousands of investors all over the world, including over 250,000 Nigerian investors in despair.
The company's Dubai-based owners, Dilawar, Singh, and Paulo, and other top agents allegedly made off with millions of dollars in investments from over 70 countries all over the world, including an estimated N200 billion coming from Nigerian investors.
Amidst reports of a petition to the Economic and Financial Crimes Commission (EFCC), Interpol, and a pending class action lawsuit by affected Nigerian investors in the name of OmegaPro Action Nigeria, one is forced to X-ray the involvement of these agents and promoters all over the world, especially those of OmegaPro agents in Nigeria who aided and abetted the Dubai company to scam their citizens.
Questions such as were they complicit in the scheme, did they knowingly promote a fraudulent venture, or were they also victims of deception, were they willing accomplices, unwitting victims, should they be made to refund the billions of Naira they received in commissions for luring unsuspecting members of the public into parting with their hard-earned money into this global scam have been asked.
Typically, some maintain that the promoters are guilty of not doing their due diligence while promoting OmegaPro thus leading to the loss of thousands of Dollars.
For this sect, the ruling is simple, a refund, at the minimum, the commissions earned from the illegal forex trading scheme is a must.
Dangote Refinery Receives Its Maiden Crude Cargo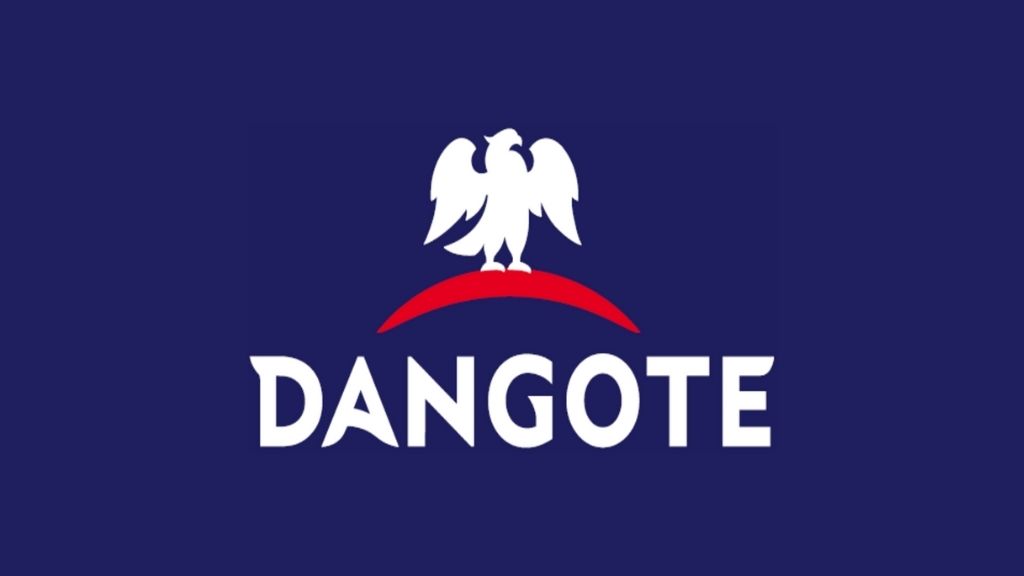 Sahara Weekly Reports in a major step towards boosting Nigeria's domestic refining capacity and attaining energy security (self-sufficiency), Dangote Petroleum Refinery and Petrochemicals plant has purchased 1 million barrels of Agbami crude grade from Shell International Trading and Shipping Company Limited (STASCO), one of the largest trading companies in Nigeria as well as globally, trading over 8 million barrels of crude oil per day.
The STASCO cargo contained 1 million barrels from Agbami and sailed to Dangote Refinery's Single Point Mooring (SPM) where it was discharged into the refinery's crude oil tanks.
The maiden 1 million barrels, which represent the first phase of the 6 million barrels of crude oil to be supplied to Dangote Petroleum Refinery by a range of suppliers, should sustain the initial 350,000 barrels per day to be processed by the facility. The next four cargoes will be supplied by the NNPC in two to three weeks and the final of the six cargoes will be supplied by ExxonMobil.
This supply will facilitate the initial run of the refinery as well as kick-start the production of diesel, aviation fuel, and LPG before subsequently progressing to the production of Premium Motor Spirit (PMS).
This latest development will play a pivotal role in alleviating the fuel supply challenges faced by Nigeria as well as the West African countries.
Designed for 100% Nigerian crude with the flexibility to process other crudes, the 650,000 barrels per day Dangote Petroleum Refinery can process most African crude grades as well as Middle Eastern Arab Light and even US Light tight oil as well as crude from other countries.
Dangote Petroleum Refinery can meet 100% of the Nigeria's requirement of all refined products, gasoline, diesel, kerosene, and aviation jet, and also have surplus of each of these products for export.
The refinery was built to take crude through its two SPMs located 25 kilometres from the shore and to discharge petroleum products through three separate SPMs. In addition, the refinery has the capacity to load 2,900 trucks a day at its truck loading gantries.
Dangote Refinery has a self-sufficient marine facility with the ability to handle the largest vessel globally available. In addition, all products from the refinery will conform to Euro V specifications.
The refinery is designed to comply with US EPA, European emission norms, and Department of Petroleum Resources (DPR) emission/effluent norms as well as African Refiners and Distribution Association (ARDA) standards.
President of Dangote Group, Mr. Aliko Dangote stated: "We are delighted to have reached this significant milestone. This is an important achievement for our country as it demonstrates our ability to develop and deliver large capital projects. Our focus over the coming months is to ramp up the refinery to its full capacity. I look forward to the next significant milestone when we deliver the first batch of products to the Nigerian market."
Country Chairman of Shell Companies in Nigeria, Mr. Osagie Okunbor stated: "We welcome the startup of a refinery that is designed to produce gasoline, diesel, and low-sulphur fuels for Nigeria and across West Africa and are happy to be enabling it."
Why You Should Patronize Oye's Food Place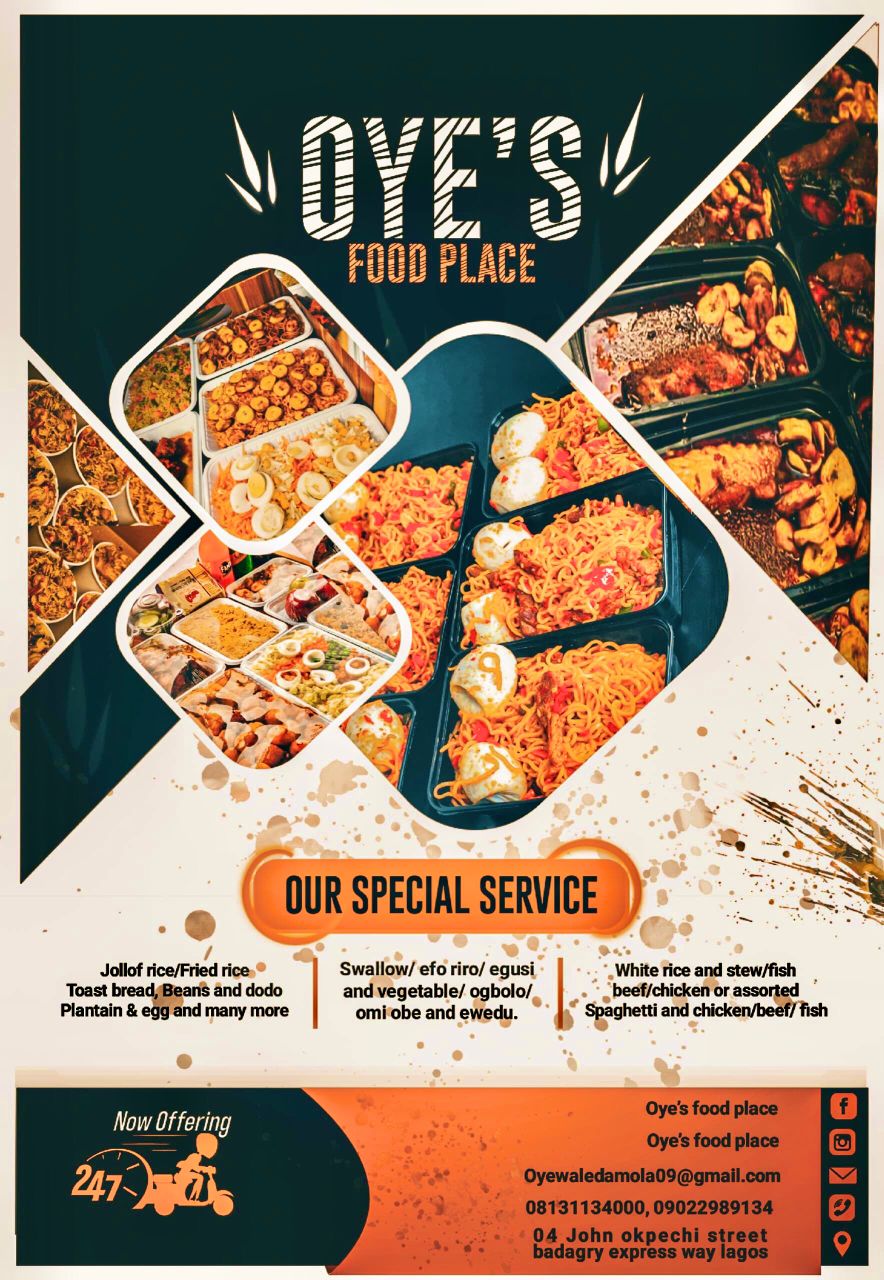 Why You Should Patronize Oye's Food Place 
Everyone deserves a good meal, especially after a hectic day at work. Oye's Food is the one-stop place to get delicious and nutritious food.
Run by Damola Oyewale, a gifted chef, Oye's Food prides itself in all kinds of food and soups both local and continental at the doorstep of your house. They take the stress off you and their delivery package is top-notch. That's why dignitaries prefer Oye's Food to take care of their food. A trial will convince you…
The Alternative Bank Delights Customers with Exclusive Seasonal Product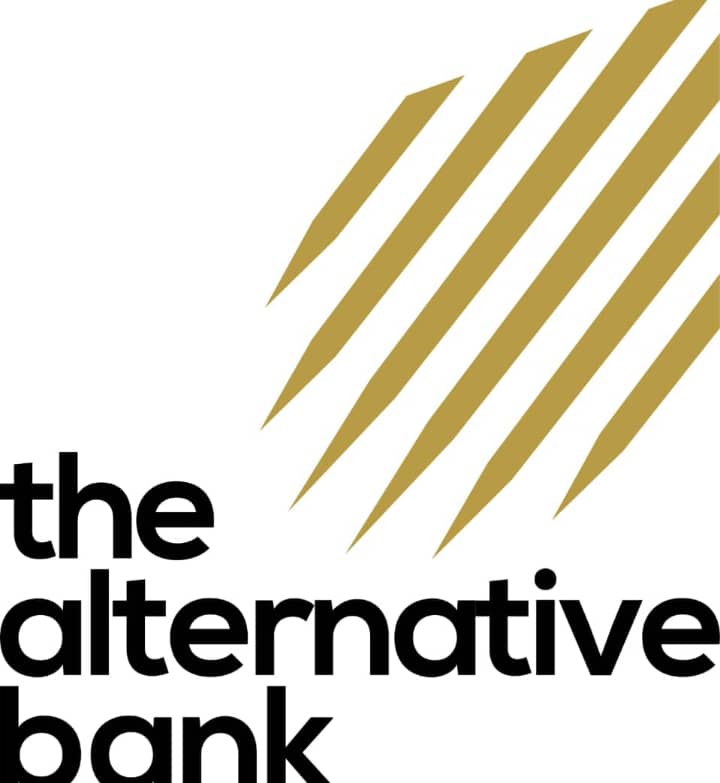 The Alternative Bank Delights Customers with Exclusive Seasonal Product
Ahead of the festive period, The Alternative Bank is offering customers an innovative financial product designed to enhance the holiday experience.
This pioneering solution – AltMall, allows individuals to instantly acquire desired items and pay in manageable instalments, freeing up funds for other essential needs.
AltMall provides customers unparalleled flexibility through deferred payment options, promising a seamless and stress-free shopping experience.
In an official statement, Mohammed Yunusa, Head of NIB Digital and Consumer Business at The Alternative Bank, acknowledged the challenging economic conditions and emphasized the bank's commitment to ensuring that customers can still enjoy the best of the season.
Yunusa stated, "The Alternative Bank recognises the economic challenges that may hinder many people from fully enjoying the festive season. In anticipation of this reality, we are proud to offer our valued customers a unique financial product as a solution."
"At The Alternative Bank, we understand the significance of family ties, reunions, and other festivities during this time of the year. With AltMall, we aim to provide a respite for our customers, enabling them to continue cherished traditions, regardless of the economic situation," he added.
AltMall is tailored for the modern consumer, providing access to the platform from the comfort of home or while on the go. Customers can conveniently choose deferred payment options aligned with their financial preferences, allowing them to savour their purchases while effectively managing their finances.
Yunusa highlighted AltMall's commitment to prioritizing customer convenience, stating, "AltMall gives our customers control over their purchases and payment schedules. Our platform ensures a seamless and user-friendly shopping experience, whether at home or on the move."
The Alternative Bank, known for its dedication to innovative financial solutions, reaffirms its commitment through AltMall. The product represents a significant step in redefining the intersection of finance and e-commerce, offering a unique shopping experience that combines convenience, variety, and financial flexibility.
As the festive season approaches, The Alternative Bank invites customers to make the most of AltMall, embracing a new way to shop online that aligns with their evolving needs.
ENDS