IPAN rewards anniversary essay winners with cash gifts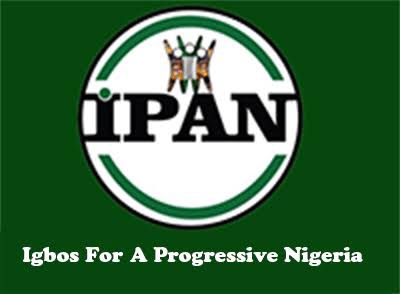 IPAN rewards anniversary essay winners with cash gifts call for quality education.
SaharaWeeklyNG Reports That Igbos for a Progressive Nigeria, IPAN, has called on both the federal and state governments to map out various measures that will promote quality education among the youths.
The group gave the charge while announcing its results for the just concluded essay competition, held Nationwide.
The National President of the group, Comrade Lawrence Onuzulike said education had been the pillar of every developed nation.
Onuzulike said the essay competition was widely published and the topic was "The Igbo Nation: Exploring and Attaining her full Potentials in a United Nigeria"- Discuss.
Announcing the winners of the essay competition, Onuzulike revealed that Okoli Jessica Onyinyechi, from Anambra and who is an Integrated Science teacher at Daughters of Divine Love Juniorate, Enugu, took the first position and was given N100, 000, Ogbaga Sunday Thomas from Ebonyi was the second person with an envelope of N50,000, while Asogwa Chijioke Peter, a medical doctor from Enugu, was third with N30,000.
Onuzulike disclosed that the reason for the contest was to avail young Igbo intelligentsia the opportunity to research and provide ways Igbo nation could continue to attain its potential in a united Nigeria.
"We felt that many young people of today don't see any future in this country anymore, because Nigeria's conversation space has been dominated by hopelessness and negative projections by the media, hence the need to re-focus the minds of the youths.
" It's time to find ways to provide visible paths to success for our young ones and the essay is one of the ways to do that.
On his part, the Publicity Secretary of IPAN, Barr Arinze Odiari said Igbos For A Progressive Nigeria, IPAN, is an organization formed to unite the Igbos and build bridges of understanding and partnership with other regions of the country.
In his words, "participants wrote not More than 1000 words.