Amputee Hawker Narrates How She Survives Selling Water On One Leg ( Video)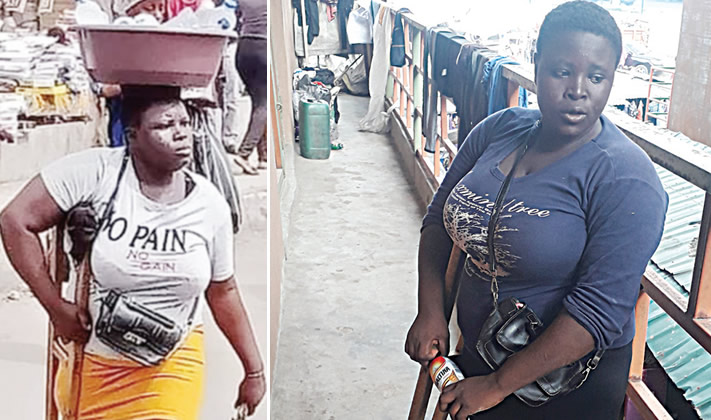 Lagos Amputee Hawker Narrates How She Survives Selling Water On One Leg ( Video)
Mary Daniel, a Lagos-based amputee hawker from Kogi State has narrated how her ambition of becoming a lawyer was cut short due to an accident in 2006.
In an emotionally laden video uploaded by Punch Newspaper on IG, the 26-year-old amputee single mother who hawks table water in traffic in the Oshodi area of the state to earn a living narrated how she lost her parents in a ghastly motor accident and she was the only surviving passenger. This led to her legs being amputated at such a tender age.
With sheer courage and determination, she decided to hawk pure water for a living instead of being a begger.
Sadly, along the line, she met a man who professes love to her, impregnated her, and ran away with her lifeline of N500,000 gifted her by good samaritans.
Her story has sparked reactions on social media.
Watch her life touching interview here :