LAGOS, MY LAGOS! BY FFK
I make no apology for saying the following.
Lagos is NOT no-man's land. It belongs to the Yoruba. Other than winning the Presidency, the most important thing for the Yoruba to do today is to ensure that Babajide Sanwo-Olu is re-elected as Governor of Lagos state.
Outside of that we are finished as a race and as a people.
The Labour Party candidate, Gbadebo Rhodes-Vivour, whose mother and wife are Igbo and who is running a patently anti-Yoruba and pro-Igbo campaign, is one of those that burnt properties and buses during the Endsars riots.
He is also in bed with IPOB and is hell bent on imposing an unashamedly Igbo agenda on the people of Lagos state including removing all our Yoruba traditional rulers and imposing Igbo ones.
Would the Igbo allow any Yoruba man to do such a thing in the east?
Our liberalism and willingness to accommodate others has become our biggest albatross.
We gave them land, food and shelter and now they want to take everything from us and rule over us.
They have even infiltrated our Churches and introduced a brand of religious intolerance which is alien to us.
They want to deny us that which our forefathers built, fought and died for and they want to decimate our identity and redefine who we are!
Please take this very seriously and take note that it is beyond politics.
Lagos is for Lagosians and Lagosians are YORUBA!
We welcome visitors and strangers with love, kindness and open arms because that is our nature but we will never let them rule over us in our fathers land, take our land and territory and deprive us of our patrimony, heritage and ancestry.
Anything short of this would be an abomination and would attract the wrath and curse of God.
We know who we are and we know what is ours. Nothing and nobody will take that from us.
It is time to reclaim Lagos and the first step to doing that is to vote for Jide in the Governorship election on Saturday.
I call on all sons and daughters of the West and all true friends of Lagos and the West to come out and vote for Jide and the APC on that day.
Permit me to add the following.
I have spoken up for the Ibo probably more than any other non-Ibo in my generation over the years and in the recent past and I did so when most people remained silent and watched them suffer the most extreme form of persecution, wickedness and barbarity.
I am also one of those that believes strongly in the 'handshake across the Niger' and I enunciated my position boldly and clearly at the famous Enugu conference in 2018 when others were scared to speak.
Finally my belief in the concepts of restructuring, self-determination, equity and justice remain unshakable.
I also remain a strong advocate of the unity and indissolable fabric of our rainbow coalition and beautiful union and our quest to establish an exemplary and enviable multi-racial, multi-ethnic, multi-cultural and multi-religious nation where every individual, regardless of tribe or faith, finds a place under the sun.
That is the sacred vision of our forefathers and it is for that vision and preservation of the unity of that unique and marvellous rainbow coalition and great nation of bright and beautiful ethnic nationalities that millions of people died during our civil war.
A heavy price was paid for our unity and the butchers bill for the preservation of our union was very high.
That is all the more reason why we should preserve it at all costs so as not to belittle and mock the sacrifices made by so many and the oceans of blood that was shed to keep us one.
Nigeria is a great, powerful and beautiful nation with so much potential and we shall do all we can to make her even greater and better by striving to live in pace and unity with one another.
However this does not mean that we can take each other for granted or treat one another with contempt.
This does not mean that we must indulge in grabbing the land and coveting the homes of others in the name unity.
This does not mean that we are a nation of anything goes where only the loudest, strongest and most aggressive have their way or where anarchy, ignorance, fascism, ethnic nationalism, racial hegemony, primitive irredentism and barefaced domination reigns supreme.
This does not mean that we will tolerate and allow others to re-echo the expansionist dreams and divisive and weighty words of the late jurist, mamber of the Legislative Council and Ibo nationalist Charles Daddy Onyeama (the distinguished and respected father of our Foreign Minister, Geoffrey Onyeama) in 1945 when he told the Ibo State Union at the Island Club in Lagos that "the Ibo domination of Nigeria is only a matter of time" .
The angst and fears of the Yorubas, Hausa Fulani, Ijaw and other non-Ibos that heard those words at that time were further fuelled and re-kindled four years later in 1949 when, again in Lagos, Dr. Nnamdi Azikiwe himself, the Ibo leader of the NCNC, a great nationalist and the man who was almost elected Premier of the old Western Region and was later elected Premier of the old Eastern Region said,
"it would appear that the God of Africa has specially created the Ibo nation to lead the children of Africa from the bondage of the ages".
I guess little has changed over the last 78 years when it comes to the desire of some to want to dominate others, lead them by force and take over their land and all that is theirs.
How sad that is.
Finally this does not mean that I will sit by silently or idly and accept the absurd notion, emotional blackmail and intellectual tomfoolery of those that say that Lagos, my Lagos, the city that I come from, that I was born in, that I grew up in, that I lived in for most of my life, that my parents and grandparents were buried in and that God-willing, when my time comes, I shall also be buried in, is a 'no man's land' .
Lagos may be an increasingly racial and cultural melting pot but she is NOT a no man's land.
The history is clear. Lagos is Yoruba territory and she constitutes a vital and integral part of the South Western states of Nigeria and the Yoruba nation.
Whether anyone likes to hear it or not this is an incontrovertible fact.
As Yorubas she is our pride and joy, our shining city on a hill, our New Jerusalem and a stellar example and reflection of our liberal, cosmopolitan, civil, accommodating and generous disposition to strangers and outsiders who, over the last few decades, have made her their home.
Yet no matter how kind and accommodating we Yorubas are as a people and no matter how many non-Yorubas we integrate with, we shall NEVER conceed one inch of our territory to them or allow them to claim our land, culture, values, patrimony and heritage as their own.
The day I, as a Yoruba man, can claim that Enugu belongs to me or that I can safely open a stall in Enugu market or that I can become Governor of Enugu state is the day that I shall review my position. Until then I will not do so.
Permit me to conclude with the following.
I am a proud father of 9 children, 6 of whom have mothers that are not Yoruba and 3 of whom have a mother that is only half Yoruba.
This proves that I am an intergrationist and I believe in building bridges and creating a society which allows for and encourages the mixing of ethnic bloodlines, racial tolerance and peaceful co-existence.
l am a liberal and I do not believe that it is right or proper for one race or ethnic nationality to look down on or discriminate against another. In my view we are all one, regardless of which ethnic nationality you come from or which faith you espouse.
However this does not mean that I am prepared to sacrifice my racial and cultural identity on the alter of historical revisionism. The history is clear and the facts speak for themselves.
For a non-Yoruba and particularly an Ibo to claim that Lagos belongs to them or that she is a 'no man's land' is not only absurd but also deeply insulting.
Each time they say it they are slapping us in the face and spitting on the graves of our reverred forefathers.
Mighty Visitation, Miracles, deliverance climax Not My Head Not My Blood Day 3 (Vigil)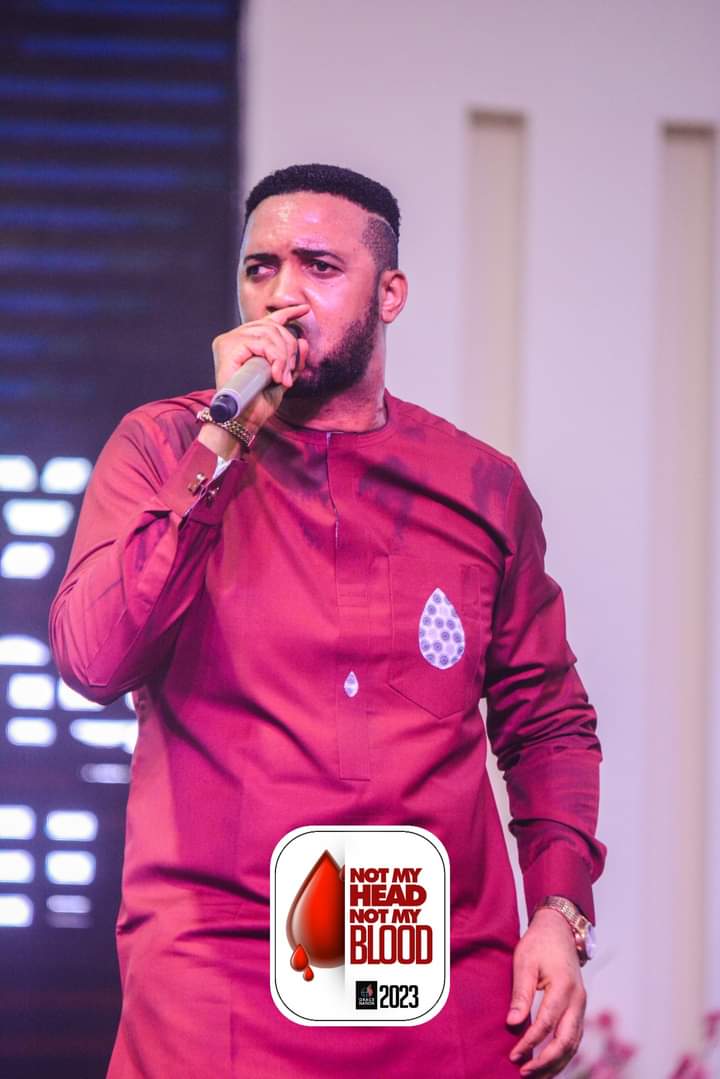 Mighty Visitation, Miracles, deliverance climax Not My Head Not My Blood Day 3 (Vigil)
…. Participants at Conference marked for Pass Over Breakthrough
Sahara Weekly Reports That Diverse kind of Miracles deliverance, Healings and Solution has been the testimonies of Participants at the ongoing 4 Days Annual Family Liberation conference "Not My Head Not My Blood" program as the Prophetic conference enters day 3 which Collide with the Monthly Night of Prophecy and Solution of Grace Nation world-wide taking place at the international Headquarters of the church in Ojodu Berger Lagos Nigeria.
In his short Sermon before opening Prohetic fire, Senior Pastor Grace Nation world-wide Dr Chris Okafor who examine a sub- topic, "when I see the Blood I shall Pass Over" Emphasised that, the Greatest deliverance that can ever happen in the life of any mankind is when God Pass over, The Generational Prophet of God said when God Pass over the situation of a family there testimonies changed,things come to shape he said when God Pass over, Finances, health, carrier, even ministry, thing's changes for better and Breakthrough is evidential.
The Apostle of altars stated further that the blood has the power to change the narrative, breaking boundaries and giving back the stolen Glory, Dr Chris okafor sighting the scripture said when I see the blood, I shall pass over, it is only the blood that has the legal power to exempt you from judgement, therefore to breakout from bloodline patterns, from evil altars and inherited battles, you need the blood, the Blood crashes every evil plans and agenda and propel you for Greater Breakthrough the Generational Prophet of God remarks.
Deliverance and Healings was the order of the day at the conference as Son of the prophet under the Anointing of there father, destroy every work and plans of the devil, sicknesses disappear, inherited battle fall off, blind eyes recieve sight, while the awaiting mother's carried there miracle Babies, Teatimonies of how God Cancelled plan Accident,testimonies of Financial upliftment, traveling abroad among many others were testifies at the Night.
The Not My Head Not My Blood conference which recorded over 2million Participants both physically and on Liberation TV, all Grace Nation Media Platform will continue on 0ct 1 2023 with a special thanksgiving service at same Venue, the international Headquarters of Grace Nation world-wide in Ojodu Berger Lagos Nigeria, Come and meet with the one higher than your problem so that the new month will bring new breakthrough into your life….
APC member allegedly shot dead by SDP thugs in Kogi, security agents urged to invite Ajaka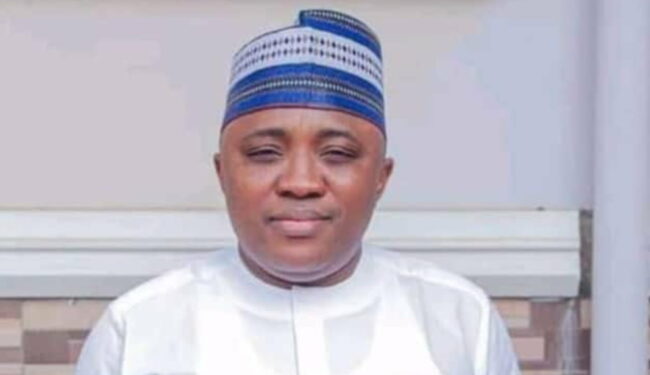 APC member allegedly shot dead by SDP thugs in Kogi, security agents urged to invite Ajaka
SECURITY AGENTS MUST FISH OUT, ARREST SDP THUGS WHO KILLED APC SUPPORTER – KOGI INDIGENES
. CALL ON PRESIDENT TINUBU, GOV. BELLO TO CALL MURITALA YAKUBU TO ORDER
. DON'T TAKE US TO OLD, DARK DAYS, INDIGENES WARN SDP, YAKUBU
Hundreds of Kogi indigenes, on Friday night, called on President Bola Tinubu and Governor Yahaya Bello to immediately put machineries in motion to curtail the excesses of thugs allegedly loyal to the Governorship Candidate of the Social Democratic Party in the state, Muritala Yakubu, accusing them of being behind the gruesome killing of a supporter of the All Progressives Congress in Kotonkarfe and many cases of violence recorded lately in the state.
The over 5000 indigenes,  under the auspices of Kogi for Kogites Movement, whose members are drawn from all the 21 Local Government Areas of the state, said from non-partisan information gathered from eyewitnesses at the scene of the event, it was reliably gathered that the SDP thugs attacked APC supporters who were on a peaceful rally in Kotonkarfe on Friday.
In a statement signed by the Coordinator, Kogi for Kogites, Ahmed Ojonugwa, the indigenes said the stock in trade of the SDP under the leadership of Yakubu was "to commit gruesome crimes and turn around to play the victim".
The statement read in full:
"Miffed by apparent rejection by the people of Kotonkarfe during his rally and visit to the paramount ruler of the town, we have been reliably informed that thugs loyal to the Governorship Candidate of the Social Democratic Party, Muritala Yakubu Ajaka, committed a sacrilege by gunning down a lady, identified to have defected to the All Progressives Congress two weeks ago from the Peoples Democratic Party.
"From our non-partisan field polls today, September 29, 2023, it was reliably gathered from eyewitnesses that trouble started when the SDP supporters spotted the large crowd of APC supporters who were staging a solidarity walk in support of Alhaji Usman Ododo, the Governorship candidate of the party.
"Armed and hooded SDP thugs started shooting sporadically to disperse the APC supporters who were staging a peaceful walk. It was alleged that one Haruna Abacha, a supporter of the SDP in Kotonkarfe pulled the trigger that ended the life of the APC woman.
"The sacrilegious act of the SDP supporters is condemnable, criminal, undemocratic and should never be allowed to scale the hands of law.
"Their stock in trade is to commit gruesome crimes and turn around to play the victim.
"We call on the Governor of the state, Alhaji Yahaya Bello, and President Bola Ahmed Tinubu to ensure that these strange politicians, who have, right from the beginning of the SDP campaign, shown that they have nothing to offer Kogites other than hate campaign and violence, are seriously cautioned. Perpetrators of this gruesome act must also be immediately fished out and brought to book.
"Has anyone seen the Accord Governorship Candidate, Admiral Jibrin Usman (retd), being involved in this kind of senseless propaganda where human lives are traded? He is a well respected Igala man who has also pointed out the lies of the SDP in public fora.
"We call on the supporters of the APC not to take laws into their hands in the interest of patriotic indigenes. But if things go on this way, true sons and daughters of Kogi State would have no choice but to drag the SDP and its candidate to the highest courts of the land for this evil attempt to drag Kogi State back to the dark days.
"We also call on law enforcement agencies to immediately arrest the said Haruna Abacha and all his collaborators as well as question the security agents attached to the SDP candidate on why they watched thugs unleash mayhem on peaceful and defenceless people. This is unacceptable."
Gov Abiodun committed to rule of law, democracy"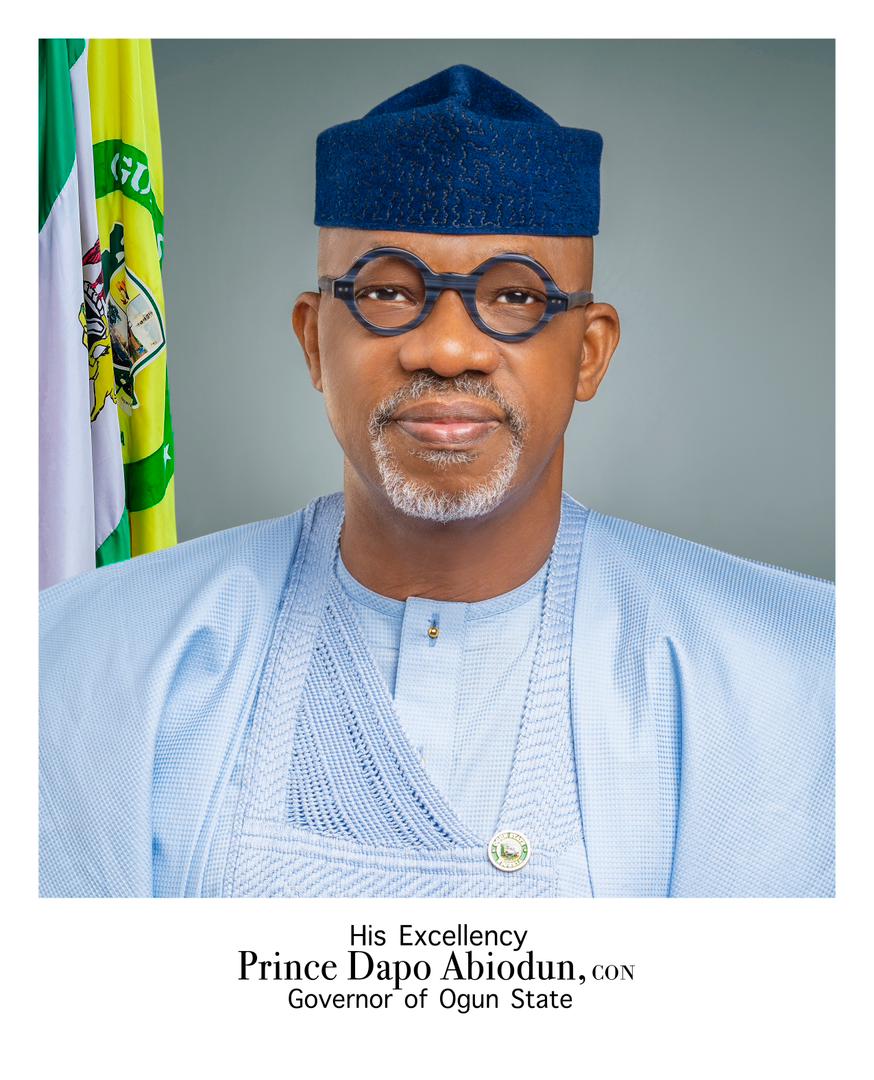 "Gov Abiodun committed to rule of law, democracy"
The commitment of the administration ofi Governor Dapo Abiodun in Ogun state to ensure the preservation of rule of law, battle corruption and protect tenets of democracy in the country has again been reiterated.
According to a top functionary of the government, apart from prioritising the welfare of the people, the administration is working hard to deepen the people's beliefs in the nations democratic process.
Kayode Akinmade, a Chief Consultant on Media to the governor, who spoke while answering question of a television programme on Friday, said as a law abiding leader, the governor has always recourse to the judiciary to seek redress for himself and his administration whenever the need arises, rather than engage in self help.
Akinmade stressed that the decision of the governor to approach the court over the matter between him and the impeached chairman of Ijebu East Local Government Area, Wale Adedayo, is a demonstration of his belief in the rule of law and his indisposition to 'rule of force'.
Adedayo appeared before a Magistrate Court at Isabo, Abeokuta, on a petition filed by the State government against him, over an earlier allegation of diversion of funds meant for Council Areas in the state. Governor Abiodun is insisting that the former Council boss must prove his allegations against his administration or face the the wrath of the law for falsely inciting the people against the government.
Adedayo was arraigned on a two-count charge. According to Akinmade, it is wrong for people to rush to accuse the governor of persecuting Adedayo, who according to him, have "severally apologised to the governor in private while continuing with his ill-motivated misinformation in public."
"The governor believes that taking Adedayo before the court will deepen our democracy and entrench the rule.of law. Unlike some other people in Governor Abiodun's shoes who would readily recourse yo sending thugs after and unleashing other forms of violence on those who accused them rightly or wrongly, "our governor decided to seek redress in court. I think he should be commended by all and sundry for this. What he is doing is giving Adedayo a chance to prove his allegations."
Speaking on the allegation by the impeached chairman that the governor is behind his removal, Akinmade said Adedayo was already facing removal from office before he raised the false alarms.against the governor. "He has already been accused of several impeachable offences before he wrote the letter alleging the governor. He had already reached out to the governor and other leaders of the party to help him stave off his removal. It was when he realized he may not survive the impeachment move that he connived with some other unscrupulous politician in the party to malign the governor and discredit the APC in Ogun state," Akinmade said.
The Media chief added that claims.by Adedayo that he got zero allocation since he became.chairman of his local government were probed wrong by the FAAC committee in the state when the House of Assembly looked into his petition. He recalled.that other council chairmen in the state also debunked the allegation and even brought Adedayo with them to apologize to the governor for the wrong allegations. "But in spite of all these, he didn't stop his scripted plot to tarnish the image of the governor. Hence, Governor Abiodun approached the court for redress."
Speaking further, Akinmade recalled.that the impeached council boss has been in office for more than two years. "One then wonders why he is raising this alarm now. He claimed zero allocation but he has been collecting his monthly N3million security votes regularly. Local government staff in his LGA are not being owed and primary school teachers there are paid as at when due. We all should be asking him to explain what he meant by zero allocation," he said.