Life And Times Of Pop Legend Roger Whittaker As Germans Mourn His Demise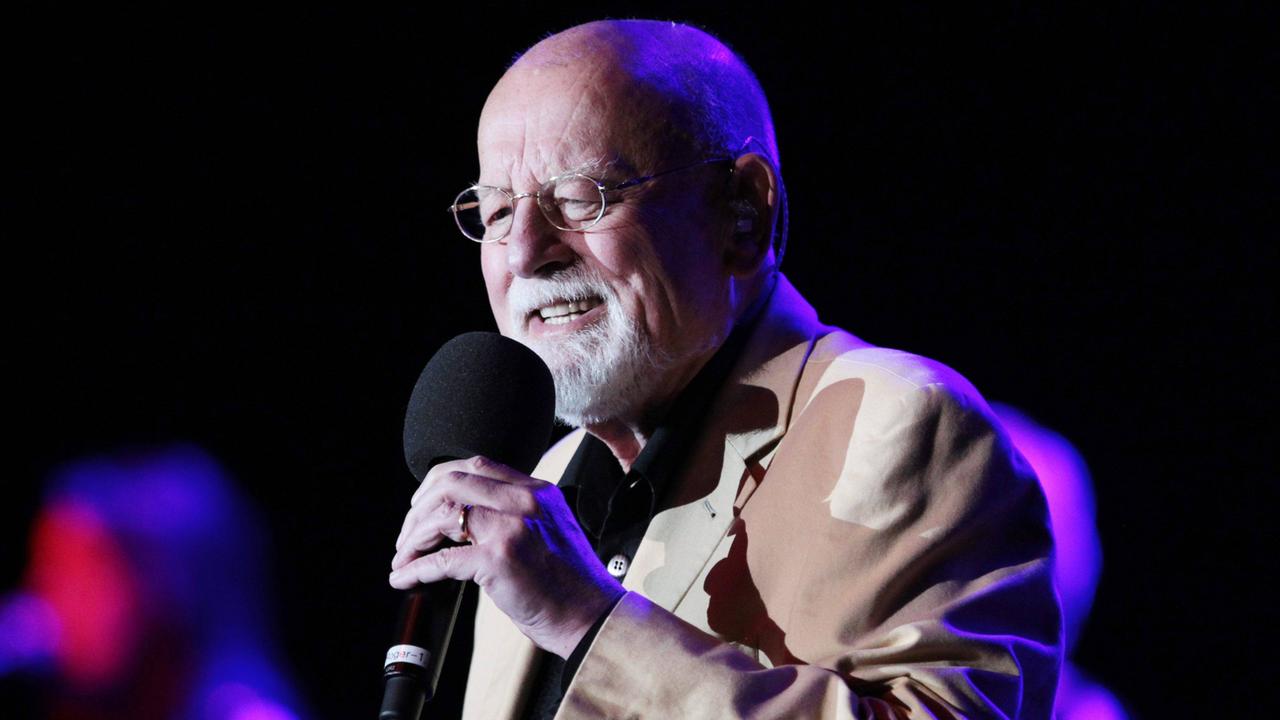 Life And Times Of Pop Legend Roger Whittaker As Germans Mourn His Demise
The singer Roger Whittaker ("Albany") is dead. He died on September 13th at the age of 87, as his record company Sony Music announced to the German Press Agency on Monday. The "Bild" newspaper had previously reported on it.
Whittaker had been living in seclusion for years
Anyone who grew up in the 1970s and 80s heard Roger Whittaker's music – whether voluntarily or involuntarily. His songs were played by his parents or grandparents. The British singer with the gentle baritone voice was often a guest on the ZDF hit parade and other TV entertainment shows. Feel-good hits and catchy ballads – some say tearjerkers – were his forte. Whittaker sold millions of records not only in Germany. Now he has died.
"Farewell is a sharp sword that often cuts deep into your heart," says one of his biggest hits. "Someday the best time will come to an end, ooh ooh." And so Whittaker withdrew from the public years ago. "Unfortunately, Roger has completely retired and is no longer giving interviews," wrote his agent in response to a request from the German Press Agency on the singer's 85th birthday in 2021.
Studies financed with performances in clubs and pubs
At the beginning of the 1960s, the musical career of the trained zoologist, marine biologist and biochemist took off. The son of English immigrants was born in 1936 in Nairobi in what was then the British colony of Kenya. After military service, dropping out of medical school in Cape Town and a temporary job as a teacher in Nairobi, Whittaker moved to Europe. He completed a second course of study in Wales with a Bachelor of Science.
He financed his studies by performing as a singer in clubs and pubs – and also composed his own songs. So one thing led to another. In 1962 he recorded his first single "The Charge Of The Light Brigade", a pompous country number. The musician only found his own style, with which he enjoyed worldwide success, at the end of the 1960s.
Whittaker's most prominent fan: US President Bush
According to Whittaker, beard growth also played a role. "Early in my career I saw myself on television and thought: This face won't work," he told the Daily Express years ago. "So I grew the beard back that I had in university." Still, he never looked like a pop star. With a Henriquatre beard, jacket, glasses and hair that had turned gray since the 80s, he looked like the friendly man next door – a likeable and authentic image that matched his music.
The all-whistled instrumental number "Mexican Whistler" was his first hit in the UK in 1967. The ballad "Durham Town" marked the big breakthrough two years later. Songs like "The Last Farewell" or "Indian Lady" soon made Roger Whittaker popular in other countries. His most prominent fan was former US President George HW Bush, who invited him to his house and sang at his golden wedding anniversary.
African influences in Whittaker's music
One of Whittaker's biggest hits, "The Last Farewell", only became a success four years after its release. After the song made it onto American radio and the US top 20 in 1975, it also became a huge success in Europe. In the UK it reached number 2 on the charts, just behind Rod Stewart's "Sailing". Later even Elvis Presley recorded "The Last Farewell".
Here and there, Whittaker's music contained the African influences that he had absorbed during his youth in Nairobi. "The beautiful drumming and those wonderful, infectious rhythms have been a major influence in everything I've ever written and sung," Whittaker was quoted as saying on his website.
Huge Whittaker fan base in Germany
He had his most loyal fan base in Germany. He therefore recorded many songs in German using phonetic transcription, although he had to struggle with the umlauts. "The worst German word is tenderness," joked the songwriter in a 2012 "BamS" interview. "So purely phonetically, of course." His greatest successes include "Albany" and "Farewell is a Sharp Sword", which were written by the composer and producer Klaus Munro.
From the 80s onwards, Whittaker's style increasingly shifted to German hits – stylistically somewhere between the Flippers and Howard Carpendale. In 1986 he sang: "I need a little aroma, a little Paloma, a little chichi today, Chérie!" Whittaker released dozens of albums in Germany. For his life's work, the British gentleman of the German hit was honored with the "Platinum Tuning Fork" and the "Crown of Folk Music".
Roger Whittaker also lived up to his friendly image in his private life. The family man and dog fan had been married to his wife Natalie since 1964, who later also became his manager. The couple has five children, several grandchildren and great-grandchildren. After living in Ireland for a long time, the Whittakers moved to the south of France in 2012 – for the warmer weather, of course.
Serie A: Oliseh advises Osimhen to quit Napoli over TikTok video
Serie A: Oliseh advises Osimhen to quit Napoli over TikTok video
Former Super Eagles head coach Sunday Oliseh has advised Victor Osimhen to leave Serie A champions Napoli.
Napoli mocked Osimhen in a TikTok video posted earlier this week after he missed a penalty in the 0-0 draw at Bologna.
The forward reacted by deleting all of Napoli's pictures and videos from his social media handles, with his agent threatening to take legal action against the club.
The 24-year-old snubbed a number of his teammates on his arrival at the team hotel ahead of Napoli's Serie A clash with Udinese on Wednesday.
Commenting on the issue, Oliseh wrote on his X handle:" Forever proud to be Nigerian; One must show personality, work hard & refuse to be intimidated. let Racists and ingrates talk! That's why they are eternal losers who secretly wish they were created like you! Osimhen needs to leave Napoli as soon as yesterday!!."
The forward has scored four goals in six league appearances for Rudi Garcia's side this season.
Top Gospel Singer, Mama Soni Set To Release Super Single, Sowaji
Top Gospel Singer, Mama Soni Set To Release Super Single, Sowaji
kemi Adeniyi-Babalola (KAB), popularly known as "Mama Sioni" or Segan mi D'ogo was born into the family of Elder and Deaconess Augustine and Lucia Adeniyi at Lawanson, Surulere – Lagos on May 1st, 1967.
As a Lagos-born Nigerian Soul, Highlife Gospel Singer, and Song Writer, she attended Municipal Primary School, Obele-Odan, Surulere, Doherty Memorial Grammar School, Ijero Ekiti, Lagos State Polytechnic, and University of Lagos respectively.
Her first debut DANSAKI RE, IN 1990 was a Hit, which got her signed into a EMI Record aka Ivory Music and Remdel Music for Ten Years, where she released DANSAKI RE, I HAVE JOY(another super hit), ROSE OF SHARON AND SHOUT IT LOUD. Shortly after completing her 10-year contract, she released another Great Hit titled Segan mi D'ogo which earned her that stage name. Another album followed in 2006 Sioni Npe Mi which was yet another super hit that changed her stage name once again to Mama Sioni.
Her other Albums include Ilekun Ayo, Eri Nla, Iwe Orin I & ll, Dara Funmi, My Halleluyah, and Sowaji ( heartbeat and Prayer for our dear Motherland).
KAB worked at different corporate offices before resigning to Music., but aside from music, she is an Evangelist of the Word and Marriage Counsellor.
She is happily married to Engr and Pastor Adeolu Babalola. She has three lovely children: Oluwanifemi, Oluwadabira, and ObabiOlorunkosi! (In case you find the names tongue-twisting, simply call them Precious, Promise & Praise😇)
KAB is a spirit-filled Gospel Maestro dedicated to song evangelism and pure Gospel music.
Kemi Adeniyi Babalola is set to release a single on the 1st of October 2023, Titled SOWAJI on Audiomac, Spotify, Boomplay and Youtube
Sam Larry Reveals Why He Attacked Mohbad
Sam Larry Reveals Why He Attacked Mohbad
One of the most wanted men in connection with the death of the late Nigerian artist Mohbad, Balogun Olamilekan Eletu aka Sam Larry is now in police custody. According to the Nigerian Police, they said: "He is currently assisting with the ongoing investigation."
He released the press statement earlier today.


'2 years ago, I gave Ileri N2m to perform at my mother's annual remembrance concert at Ikorodu, he boy never turned up, so I called him to ask why?, He then said he was not feeling well and when I asked for a refund, he said he lost his phone and money recently when the NDLEA raided his place in the process and since he was leaving Marlian Records, he is now broke, with no commitment to repay, then left, all for me to later hear that this same boy was having a musical video shoot the next door, practically next street to my house, so I went there to ask for my money again, we had an argument that lasted 5mins, even one of his friends insisted he was going pay the money, up till today one kobo they have not paid me, this was early last year. I have since then moved.


I traveled to Kenya to find a new African act that can be performed at my mother's concert this year. I have been away since August 20!, till now I don't know anything other than what was written in the blogs and press. I don't even know where he lives, I only know his former label boss and their house. I don't know any nurse or doctor or hospital, I don't know anything about his movement, I don't have that time, I have lost a lot more money than that before, you win some you lose some.

That is my story case close. I came here willingly and happily. I know nothing about how the musician died '"