LIRS Chief Clarifies Stamp Duty, Says It's Revenue Stamp, Not Postage Stamp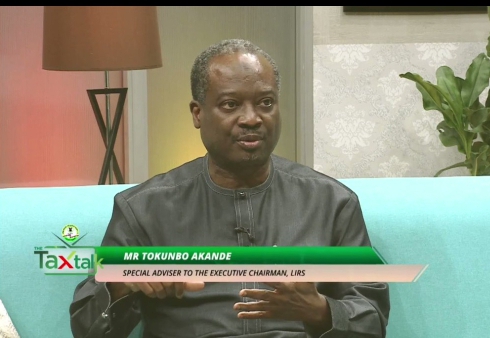 LIRS Chief Clarifies Stamp Duty, Says It's Revenue Stamp, Not Postage Stamp
The Special Adviser to the Executive Chairman of the Lagos State Internal Revenue Service, LIRS, Mr Tokunbo Akande has clarified the misunderstanding about stamp duty as he maintained that it is a revenue stamp and not a postage stamp.
Akande made this known while featuring as a guest on The Tax Talk programme on Channels Television recently.
He said contrary to public opinion, stamp is not just for courier services as it is meant to certify the underlying transaction between two entities, whether they are corporate entities or individuals, thus, the framework for stamp duty is to verify the documents for underlying transactions and ensure that they are admissible in court in case any disputes arise.
Akande noted; "It's interesting to note that stamp duty, a tax law that dates back to 1939, is still in effect today. Although it was reenacted in 2004 and has been updated over time through the Finance Act, the basic premise remains the same.
"Stamp duty places the responsibility on those involved in certain transactions to provide documentation that explains the details of the transaction. For example, if someone purchases an item from another person, a receipt is given to show the transaction. This receipt must be stamped to be considered admissible evidence in court in case any disputes arise. In the past, the postal stamp was used to denote the stamp duty."
Akande, who noted that Stamp duty has contributed significantly to revenue generation in Lagos State, as the state has generated over N5 million from stamp duty over the past few years, said the agency believes there is still room for improvement.
While stating that the agency is considering the introduction of revenue stamps for wholesalers and distributors for receipts over N10,000 in the state, he noted; "This approach was previously utilized in the 1970s, and we are eager to revitalize it. We are fully committed to engagement and process improvement.
He said the agency has taken the step of digitizing its stamp duty operation by transitioning from manual to electronic processes.
According to Akande, "The Joint Tax Board (JTB), which oversees all Internal Revenue Services (IRSs), the Federal Inland Revenue Service (FIRS), customs, immigration, and other related bodies, has been at the forefront of promoting awareness about stamp duty in general.
"LIRS (Lagos State Internal Revenue Service) has also made significant efforts in this area by holding town hall meetings, issuing public notices and guidance notes, and engaging with professional bodies. However, despite these efforts, the message has not been fully received. It is important to note that the law requires that all transactions between two entities must be stamped, and even items such as cheques have a small stamp on them. This is because they may be admissible in court. Therefore, it is your responsibility to ensure that any documents related to transactions above a certain level of expenses are properly stamped, as failure to do so renders them as ordinary paper.
He said LIRS has expanded its presence across various states, with offices conveniently located to better serve taxpayers as its officials are proud to offer assistance with legal proceedings and have desks located in all the courts of Lagos.
"Our team of experts ensures that all necessary documents are properly stamped and verified by the commissioner for stamp duty. We take record-keeping seriously, as it helps to ensure the authenticity of all documents that pass through our hands. Proper stamping of documents is essential, whether you're borrowing money from a bank or renting a property. Failure to do so could render them inadmissible in court. We are here to help certify your documents and ensure they have the necessary stamps to make them legally binding," Akande submitted. 
Why You Should Patronize dElite Couture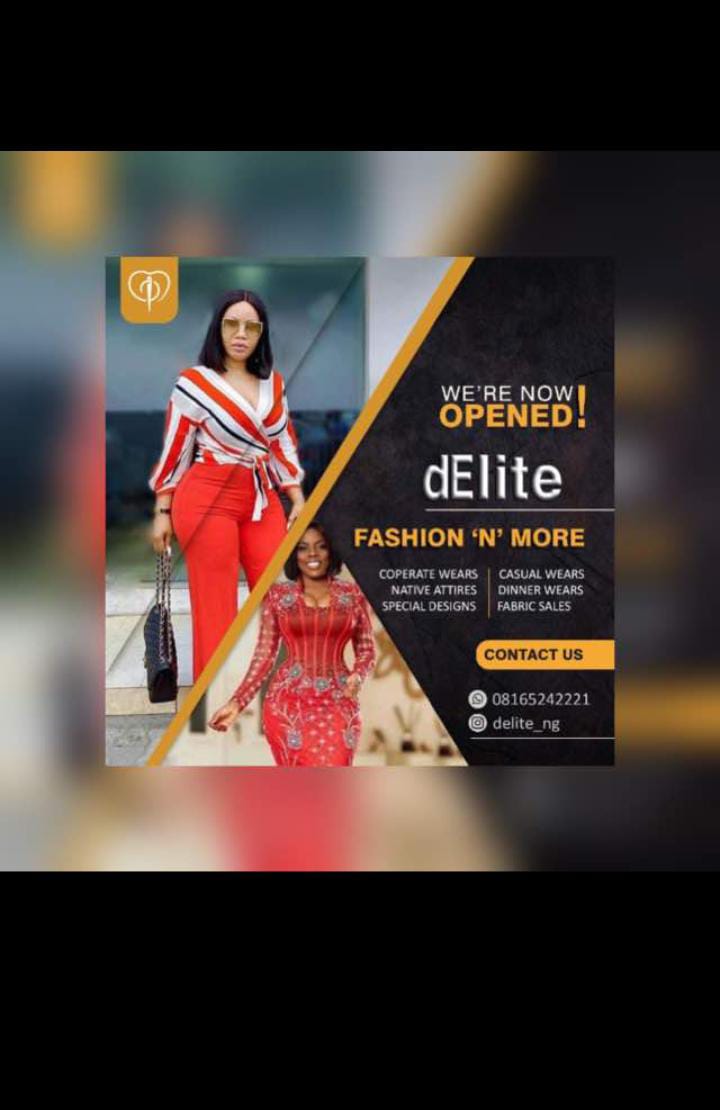 Why You Should Patronize dElite Couture
Arguably, one of the leading Couture in Nigeria is dElite Couture. Owned by delectable Oluwatosin Afeniforo, its a haven of fashion and more.
Known for trendy styles and quality services, celebrities and dignitaries are finding dElite as the place to be for top-notch fashion styles.
A trial is enough to convince anybody that dElite couture is the place to be where fashion is concerned.
Naira Recovers Against Dollar, Sells At N806.73/$1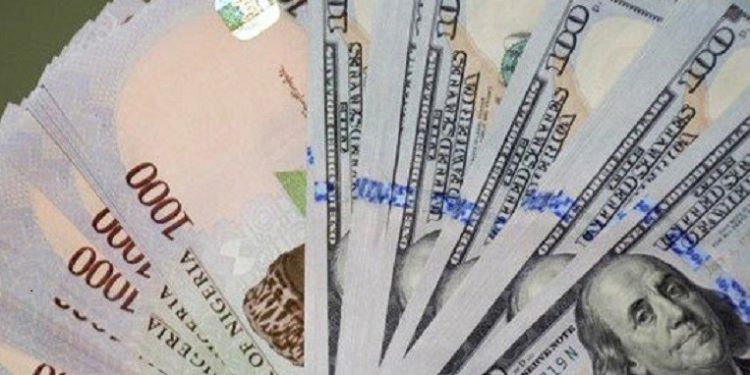 Naira Recovers Against Dollar, Sells At N806.73/$1
For the second time this week, the naira appreciated significantly against the United States dollar at the Nigerian Autonomous Foreign Exchange Market (NAFEM), the country's official exchange rate window.
The naira recovered from N837.77/$1, on Monday, to N806.73/$1, on Tuesday, after it slumped to N927.19/$1 on Friday, December 1, 2023 at the official market.
According to Data from FMDQ Securities Exchange, a platform that oversees foreign exchange (FX) trading in Nigeria, the rate recovered from the N830.90/$1 it opened on Tuesday to close N806.73/$1, thereby, gaining by N24.
The recovery was against the report of the National Bureau of Statistics 'Foreign Trade in Goods Statistics (Q3 2023),' report that Nigeria's foreign trade in the third quarter of 2023 rose by 53.16 per cent year-on-year to N 18.80tn.
According to the report, crude oil revenue surged by 83.23 per cent to N8.54tn in the quarter under review. In the third quarter of 2022, total crude oil sales amounted to N4.66tn.
Buoyed by an increase in trade activities in the period, total exports increased by 60.78 per cent to N10.35tn.
The report, released on Monday, read in part, "Nigeria's total merchandise trade stood at N18.80tn in Q3, 2023. The value indicates an increase of 54.62 per cent over the amount recorded in Q2, 2023 as well as by 53.16 per cent when compared to the value recorded in Q3 2022.
"Total exports accounted for 55.02 per cent of total trade in the reviewed quarter with a value of N10.35tn, showing an increase of 60.78 per cent and 74.36 per cent over the value recorded in the preceding and corresponding quarters respectively.
"Exports trade in the third quarter of 2023 was dominated by crude oil exports valued at N8,535.61 billion representing 82.50 per cent of total exports while the value of non-crude oil exports stood at N1.81tn accounting for 17.50 per cent of total exports; of which non-oil products contributed N677.57bn or 6.55 per cent of total exports.
"On the other hand, the share of total imports accounted for 44.98 per cent of total trade in the third quarter of 2023 with the value of imports amounting to N8.46tn in Q3, 2023. This value indicates an increase of 47.70 per cent and 33.33 per cent respectively over the value (N5.73tn) and (N6.34tn) recorded in the preceding and the corresponding quarters of 2022."
Lagos Task Force dislodges Ikorodu roadside traders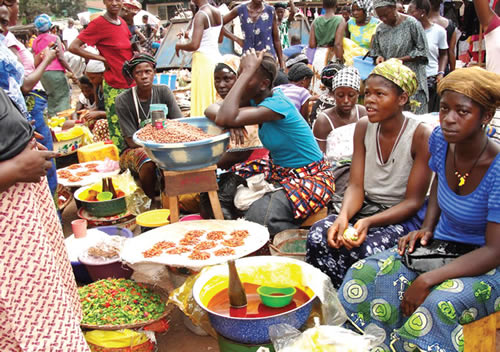 Lagos Task Force dislodges Ikorodu roadside traders
In its continuous efforts to rid the state of the menace of street trading, operatives of the Lagos Environmental Sanitation Corps and the Kick Against Indiscipline, on Tuesday, dislodged roadside traders around Aunty Kenny in the Agric area of Ikorodu.
A statement by the Lagos State Ministry of the Environment and Water Resources said the dislodgement was part of measures to sustain zero tolerance for street trading in the state.
It read, "Operatives from the LAGESC/KAI on Tuesday dislodged recalcitrant street traders on the kerb at Aunty Kenny Agric on lkorodu Road as part of measures to sustain the zero tolerance for street trading."
Similar enforcements were carried out on Monday at Oshodi-Mushin Road, Ojuelegba Road, Yaba-Muritala Muhammed Way, Oyingbo under the newly constructed bridge, inner and outer Marina-CMS, Victoria lsland and Lekki areas of the state, following directives of the Commissioner in the ministry, Tokunbo Wahab.
According to a statement, many of the defaulters were arrested in the course of enforcement and taken to the LAGESC/KAI headquarters where they were handed over to the appropriate section for interrogation and prosecution.
The commissioner also gave directives to operatives of LAGESC/KAI and other related agencies to sustain the dislodgment and ensure that the traders do not return to the areas
@Punchng