McConnell's freezes complicate Republican attacks on Biden's age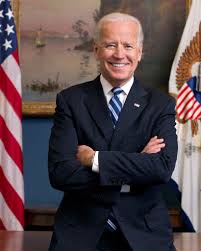 McConnell's freezes complicate Republican attacks on Biden's age
Joe Biden and Mitch McConnell struck up a friendship during their nearly quarter-century in the Senate together. Now in their 80s, the Democratic president and the Senate GOP leader appear to be giving political cover to each other as they fend off questions about their advanced age and health issues.
Notably, McConnell, R-Ky., 81, hasn't joined Donald Trump, 77, and other Republicans who have attacked Biden's age, health and mental acuity as he seeks re-election
And after McConnell's second freeze-up last week, Biden was one of the first to call McConnell, telling reporters that his "friend" sounded like "his old self" and that such episodes are a "part of his recovery" from a fall and a concussion this year.
McConnell's recent freezing spells and other health concerns have created a campaign conundrum for Republicans who have ripped Biden as too old and frail to continue as commander-in-chief for a second term but continue to stand by McConnell as one of the top leaders of the GOP.
"Because he's having health problems, it makes it more difficult to attack Biden," a Republican senator said, referring to McConnell. "And yet I think it's pretty apparent President Biden has significant health problems. There's probably a double standard."
"Both sides have problems with aging leaders," the senator said.
McConnell's public health incidents have come as Republicans are ramping up attacks on Biden's age and mental fitness, a subject voters are expressing major concerns about heading into the 2024 election cycle.
A Wall Street Journal poll out this week found that 73% of registered voters believe Biden is too old to run for president, while 60% said they think he isn't "mentally up for the job."
Sen. Josh Hawley, R-Mo., 43, a critic of both Biden and McConnell, called out members of his own party for going after Biden while giving McConnell a pass.
"Am I concerned about his health? Yeah, I am. I'm concerned about the president's health. I'm concerned about his health, and, as I said yesterday, I don't think you can have it both ways," Hawley said.
"I mean, if you're concerned about the president's ability to do his job — and I am, and a lot of Republicans say they are — then you've got to be concerned when it's somebody from your own party, right?" he continued. "It can't be sauce for the goose but not for the gander."
But so far, the vast majority of Senate Republicans are sticking by McConnell after he froze for 30 seconds as he fielded questions from reporters in Kentucky last week, the second such freeze in two months. They include three potential McConnell successors, known as "The Three Johns" — Minority Whip John Thune of South Dakota, GOP Conference Chair John Barrasso of Wyoming and former Whip John Cornyn of Texas — all of whom have pledged their public support to McConnell.
"He has my full support, and he'll have the support of the conference," said Thune, 62, although he declined to say whether he believes McConnell will remain GOP leader after next year.
Returning to the Senate this week after the monthlong summer recess, McConnell sought to project a business-as-usual attitude and calm his colleagues' nerves about his latest health scare.
On Wednesday, McConnell gave his usual floor speech and later addressed his health issues at Senate Republicans' weekly closed-door lunch, walking his colleagues through the details of his doctor's evaluation and informing them that he has had only two freezing episodes, both of which he said were captured by cameras, according to senators who attended the lunch.
Immediately after McConnell spoke, one of his former top aides, Steven Law, who runs a McConnell-aligned super PAC, gave a presentation touting strong GOP fundraising numbers — which Hawley described as "a little surprising for the setting."
Leading his GOP leadership news conference after the lunch, McConnell, a polio survivor who has had mobility issues throughout his life, refused to speculate about what might be causing the freezes and made it clear he's not going anywhere, saying: "I'm going to finish my term as leader, and I'm going to finish my Senate term."
That ends in early 2027.
A House Republican close to leadership acknowledged that by staying put, McConnell has "put his colleagues in a difficult situation."
Serie A: Oliseh advises Osimhen to quit Napoli over TikTok video
Serie A: Oliseh advises Osimhen to quit Napoli over TikTok video
Former Super Eagles head coach Sunday Oliseh has advised Victor Osimhen to leave Serie A champions Napoli.
Napoli mocked Osimhen in a TikTok video posted earlier this week after he missed a penalty in the 0-0 draw at Bologna.
The forward reacted by deleting all of Napoli's pictures and videos from his social media handles, with his agent threatening to take legal action against the club.
The 24-year-old snubbed a number of his teammates on his arrival at the team hotel ahead of Napoli's Serie A clash with Udinese on Wednesday.
Commenting on the issue, Oliseh wrote on his X handle:" Forever proud to be Nigerian; One must show personality, work hard & refuse to be intimidated. let Racists and ingrates talk! That's why they are eternal losers who secretly wish they were created like you! Osimhen needs to leave Napoli as soon as yesterday!!."
The forward has scored four goals in six league appearances for Rudi Garcia's side this season.
Top Gospel Singer, Mama Soni Set To Release Super Single, Sowaji
Top Gospel Singer, Mama Soni Set To Release Super Single, Sowaji
kemi Adeniyi-Babalola (KAB), popularly known as "Mama Sioni" or Segan mi D'ogo was born into the family of Elder and Deaconess Augustine and Lucia Adeniyi at Lawanson, Surulere – Lagos on May 1st, 1967.
As a Lagos-born Nigerian Soul, Highlife Gospel Singer, and Song Writer, she attended Municipal Primary School, Obele-Odan, Surulere, Doherty Memorial Grammar School, Ijero Ekiti, Lagos State Polytechnic, and University of Lagos respectively.
Her first debut DANSAKI RE, IN 1990 was a Hit, which got her signed into a EMI Record aka Ivory Music and Remdel Music for Ten Years, where she released DANSAKI RE, I HAVE JOY(another super hit), ROSE OF SHARON AND SHOUT IT LOUD. Shortly after completing her 10-year contract, she released another Great Hit titled Segan mi D'ogo which earned her that stage name. Another album followed in 2006 Sioni Npe Mi which was yet another super hit that changed her stage name once again to Mama Sioni.
Her other Albums include Ilekun Ayo, Eri Nla, Iwe Orin I & ll, Dara Funmi, My Halleluyah, and Sowaji ( heartbeat and Prayer for our dear Motherland).
KAB worked at different corporate offices before resigning to Music., but aside from music, she is an Evangelist of the Word and Marriage Counsellor.
She is happily married to Engr and Pastor Adeolu Babalola. She has three lovely children: Oluwanifemi, Oluwadabira, and ObabiOlorunkosi! (In case you find the names tongue-twisting, simply call them Precious, Promise & Praise😇)
KAB is a spirit-filled Gospel Maestro dedicated to song evangelism and pure Gospel music.
Kemi Adeniyi Babalola is set to release a single on the 1st of October 2023, Titled SOWAJI on Audiomac, Spotify, Boomplay and Youtube
Sam Larry Reveals Why He Attacked Mohbad
Sam Larry Reveals Why He Attacked Mohbad
One of the most wanted men in connection with the death of the late Nigerian artist Mohbad, Balogun Olamilekan Eletu aka Sam Larry is now in police custody. According to the Nigerian Police, they said: "He is currently assisting with the ongoing investigation."
He released the press statement earlier today.


'2 years ago, I gave Ileri N2m to perform at my mother's annual remembrance concert at Ikorodu, he boy never turned up, so I called him to ask why?, He then said he was not feeling well and when I asked for a refund, he said he lost his phone and money recently when the NDLEA raided his place in the process and since he was leaving Marlian Records, he is now broke, with no commitment to repay, then left, all for me to later hear that this same boy was having a musical video shoot the next door, practically next street to my house, so I went there to ask for my money again, we had an argument that lasted 5mins, even one of his friends insisted he was going pay the money, up till today one kobo they have not paid me, this was early last year. I have since then moved.


I traveled to Kenya to find a new African act that can be performed at my mother's concert this year. I have been away since August 20!, till now I don't know anything other than what was written in the blogs and press. I don't even know where he lives, I only know his former label boss and their house. I don't know any nurse or doctor or hospital, I don't know anything about his movement, I don't have that time, I have lost a lot more money than that before, you win some you lose some.

That is my story case close. I came here willingly and happily. I know nothing about how the musician died '"