Mourinho wants Iheanacho in Roma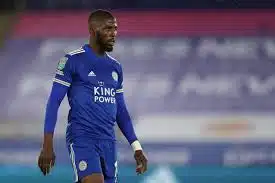 Mourinho wants Iheanacho in Roma
Rapheal Akinwunmi
Portuguese footballer manager, Jose Mourinho wants Kelechi Iheanacho in Roma if Roma fails to sign Tammy Abraham
Roma is considering making an offer for Kelechi Iheanacho if they fail to sign Tammy Abraham.
Iheanacho signed a new three-year Leicester City contract in April but he is now reported to be a transfer target for Jose Mourinho's AS Roma.
The Serie A club has already agreed to a £34million deal with Chelsea for Abraham, but the 23-year-old England international has asked for time to think about the offer.
The 23-year-old England striker must now decide if he wants to join the Italian club, who is managed by former Chelsea boss Jose Mourinho.
Abraham fell out of favor at Chelsea midway through last season as Thomas Tuchel replaced Frank Lampard as head coach and was left out of the squad for May's Champions League final, despite being fully fit.
The imminent arrival of Romelu Lukaku from Inter Milan is set to push Abraham further down the pecking order and all but end the possibility of him staying at Stamford Bridge.
Despite his limited game-time during the second half of last season, Abraham ended the campaign as Chelsea's joint-top scorer with 12 goals.
He has featured in each of Chelsea's three pre-season friendlies and could be involved as they take on Villarreal in the Super Cup final on Wednesday.
Mourinho was in charge at Stamford Bridge as Abraham was coming through the Chelsea academy, but the forward didn't make his first senior appearance for the Blues until after the Portuguese had left the club.
Abraham's form for Chelsea under Lampard saw him feature for England in Euro 2020 qualifying and in their most recent Nations League campaign, but a lack of playing time under Tuchel saw him fall out of Gareth Southgate's plans in the months before this summer's tournament.
| | |
| --- | --- |
| | |
BREAKING: CAF postpones 2023 Africa Cup of Nations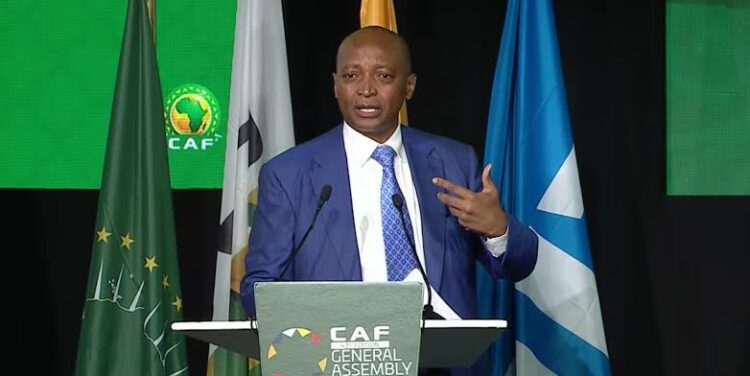 BREAKING: CAF postpones 2023 Africa Cup of Nations
The Confederation of African Football CAF, has postponed the 2023 African cup of Nations. The competitor which was supposed to take place in Cote d' Ivoire from June 2023 has now been postponed to January 2024.
The decision was one of the key decisions taken during the Confederation of African Football(CA) Executive Committee meeting held on Sunday.
"The 2023 Afcon will now be played between January and February 2024," Mostepe told the media during a press conference in Morocco.
"This is one of the issues we discussed during our congress meeting here in Morocco and the official dates will be communicated later.
"It is after deliberations we came into the decision, we have partners and even though we make decisions, it is out of respect that we take the advice we are getting that we cannot take a risk [to host the tournament] and so that is why we have made the necessary announcement today [Sunday].
"It is not good for African football to play a tournament that can be washed out, it is not good for Africa and the continent at large and so we have to postpone it."
Motsepe, however, lauded Ivory Coast for the preparations they have already put in place to stage the tournament.
"I am happy and impressed with the infrastructure put in place by Ivory Coast in readiness for the tournament and I am sure they will host a very good tournament," Motsepe continued.
The Super Eagles of Nigeria are one of the teams eyeing qualification for the next AFCON tournament and they have started the qualification series quite well; winning their first two games against Sierra Leone and then Sao Tome and Principe.
At the last edition of the biennial football tournament held in Cameroon, the Super Eagles despite showing early signs of promise crashed out in the second round in a 1-0 loss to Tunisia's Carthage Eagles.
Senegal went on to be crowned champions after defeating Egypt on penalties in the final.
It is worthy to note that the AFCON tournament held in Cameroon also suffered its own fair share of postponements.
However, unlike this case where CAF is making a decision due to weather contingencies, the tournament in Cameroon was postponed due to the COVID-19 pandemic.
Kidnappers Releases former NFF officials, Sani Toro and Garba Yila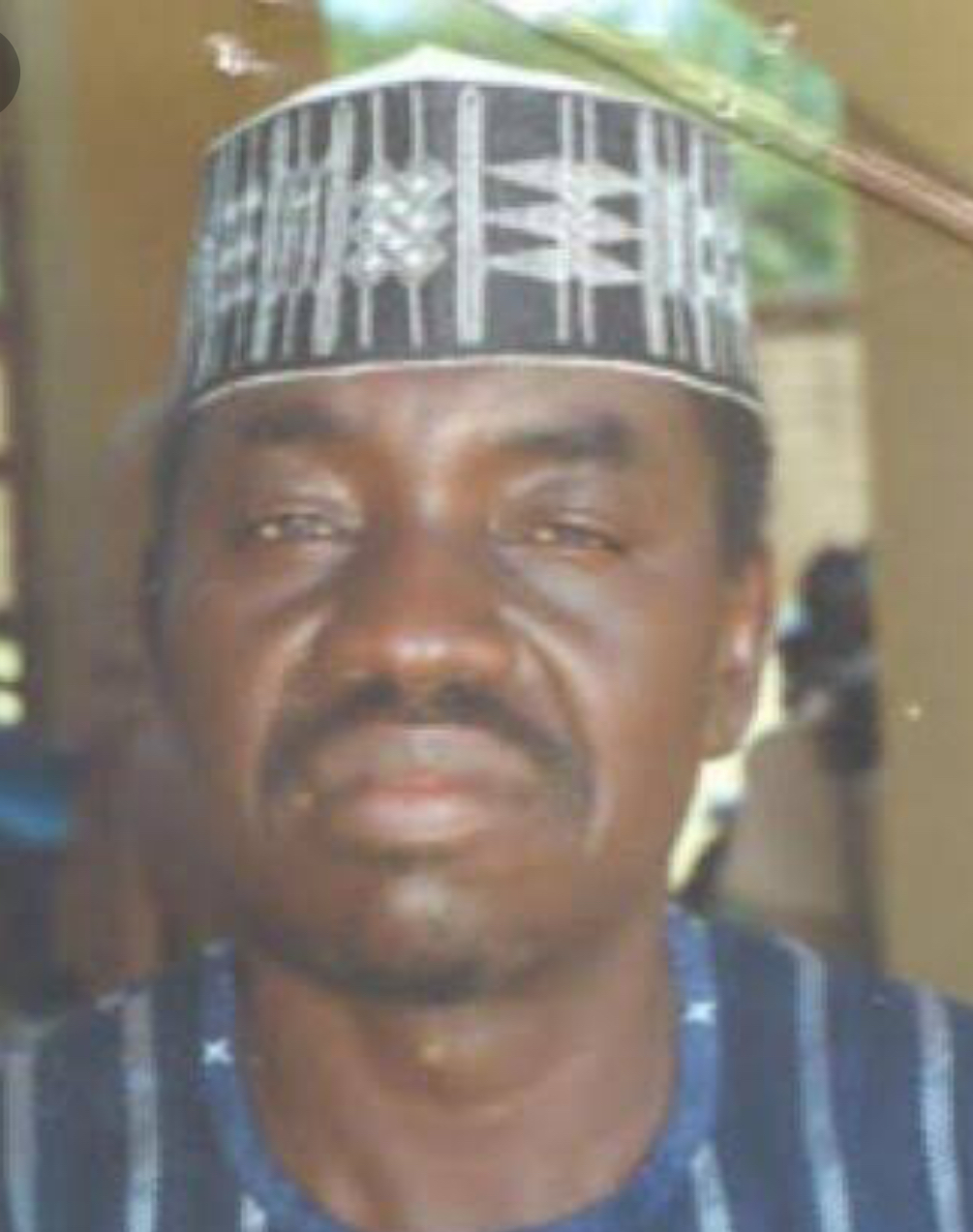 Kidnappers Releases former NFF officials, Sani Toro and Garba Yila
By Olorunfemi Adejuyigbe
Kidnappers have released a former Secretary of the Nigeria Football Federation, Alhaji Sani Toro, former Assistant Coach of the Nigeria Super Eagles, Garba Yila, and one of their friends, Alhaji Isa Jah, from captivity.
According to reports, Toro, Yila and their friend were kidnapped at a village around Akwanga in Nasarawa State.
They left Abuja at about 5.00pm on Saturday after attending the wedding of the son of a former NFF President, Aminu Maigari, and were kidnapped at about 7.30pm.
A family source had told our correspondent on Sunday that the kidnappers had contacted their host, Maigari, and demanded the sum of N150 million before releasing them.
It was unclear as of the time of filing this report if any ransom was paid before their release or not.
A family source confirmed their release to our Correspondent simply saying, "Yes, it's true. They were released this morning after the morning prayers at about 5.00 am. And they are all in good health condition."
The Bauchi State Police Command also confirmed their release.
The Police Public Relations Officer of the Command, Ahmed Wakil, a Superintendent of Police said, "They were released this morning."
When asked to give further details, he simply said, "That's all I can confirm to you."
Eunisell Boot: Mbaoma, Abdulazeez Intensify Goal Race As Five Players Hit Double Digits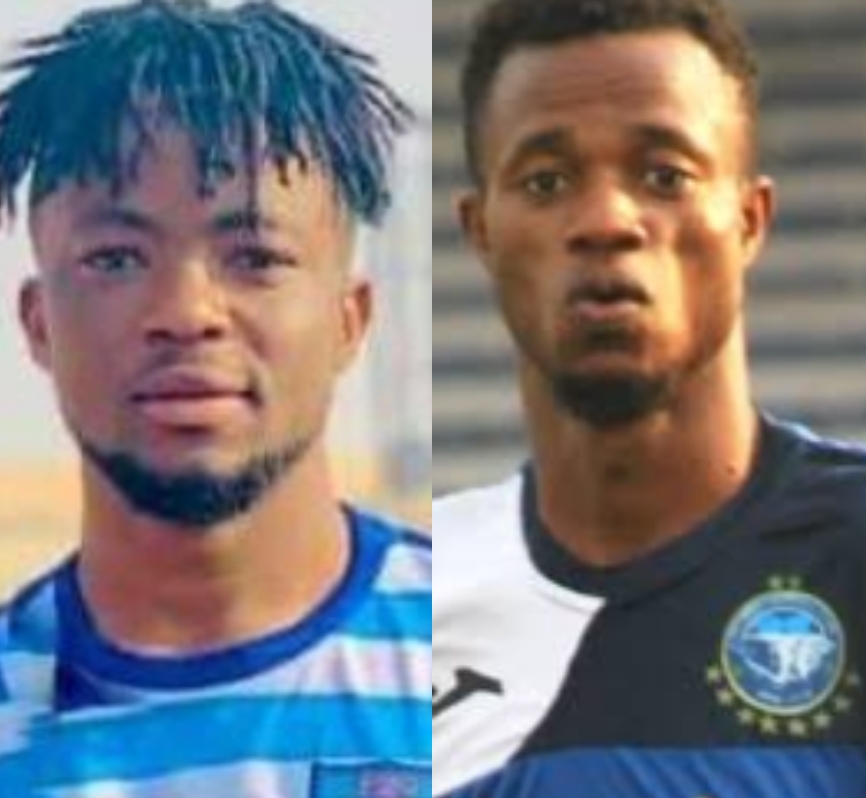 Eunisell Boot: Mbaoma, Abdulazeez Intensify Goal Race As Five Players Hit Double Digits
With ten more games before the season ends, five top players in the Nigeria Professional Football league (NPFL) have hit double digits with goals, as Victor Mbaoma of Enyimba and Gombe United star Yusuf Abdulazeez mount pressure on leading scorer, Ishaq Kayode.
The NPFL Goal king will at the end of season receive the Eunisell Boot award which carries a cash prize of 200,000-naira premium per goal.
With 28 games gone, NPFL's rave of the moment, Ishaq has netted 14 goals. Interestingly, Mbaoma who had just 6 goals a few matches ago now chases closely with 12 goals. Abdulazeez who had also scored only 6 goals as at match day 21 now boast of 11 to his credit, with both trailing the Rivers United striker closely.
In a media chat on Wednesday, an excited Mbaoma said, "I believe I can win the Eunisell Boot. My priority is to concentrate on scoring goals to help my team and I hope at the end it counts for me to win the Eunisell Boot."
He however added that he was not under any pressure whatsoever. "I only want to do my best and be better than I was yesterday. I want to score as many goals as possible because that's what complete my joy and basically help my team, " the 25-year-old former Remo Star and Akwa United striker insisted.
Mbaoma, who has been Enyimba's top scorer for two seasons has been the shinning light in the eight-time champion's squad with a total of 47 NPFL goals since he started his professional career with Remo Stars.
For Gombe United winger, Yussuf Abdulazeez, fans should expect more goals as he hopes to through that push his team to the top of the log.
"Of course, any striker will want to win the Eunisell Boot. Thank God I am still in the race for it so I will try and work harder if I can win it. I am not on any pressure presently I am just enjoying the games as they come, " the 20-year-old stated.
Rivers United forward Chijoke Akuneto has also netted 11 goals, with a double against MFM and a hat-trick against Akwa United, the first in the current season.
Meanwhile, Remo Star's Andy Okpe has also hit the double-digit bar with 10 goals while Ossy Martins of Enugu Rangers chases the pack with 9 goals with a few others on the 7 and 8 goals bars.
Eunisell Limited, sponsors of the Eunisell Boot award said the company was thrilled at the healthy competition and enthusiasm the award has ignited among Nigeria's top-flight league players.
'We are thrilled to see players in the local league double up their games in a bid to win the Eunisell Boot award. The determination, energy and drive among players to win the award bring out grit and resilience and raises the quality of play, goals and overall performance. Fans, players, supporters and all stakeholders will be happier for it," Chika Ikenga, Eunisell Managing Director stated.
"The initiative is a confirmation of Eunisell's commitment to the development of Nigerian football. The prestigious trophy and value will spur players into performing better. We believe in and are indeed proud to be associated with our home-grown stars," Ikenga added.
Previous winners of the prestigious Eunisell Boot have included Junior Lokosa, Ibrahim Sunusi, Mfon Udoh, Charles Atshimene and Silas Nwankwo.