Multitudes throng Paris for New morning water crusade with Pro. TB Joshua. + watch diverse miracles on Emmanuel TV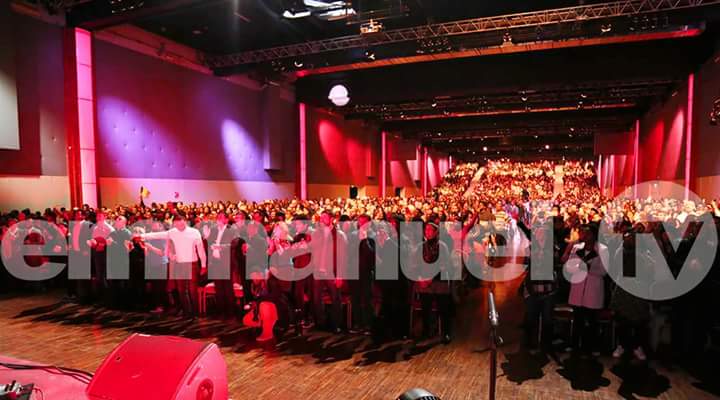 It was atmosphere of diverse miracles  during the special meeting with the New Morning Water sent by Prophet T. B. Joshua  today,  Saturday 24th February 2018 to Emmanuel TV partners in Paris,  France.
Interestingly,  multitudes  thronged the venue of the Crusade, Les Docks de Paris, Le Dock Pullman, 87 Avenue des Magasins Généraux, 93300 Aubervilliers, France  very early in the morning for a programme that would start around 2pm.
During the ongoing ministration of the new morning water administered by SCOAN Evangelists sent by internationally acclaimed prophet,  T. B. Joshua, there were diverse manifestations by evil spirits at the mere sight of the morning water. And the sick are getting instant healing.