MY REJECTED LEGAL ADVICE ON BABA IJESHA'S CASE AND LESSON TO ALL MEN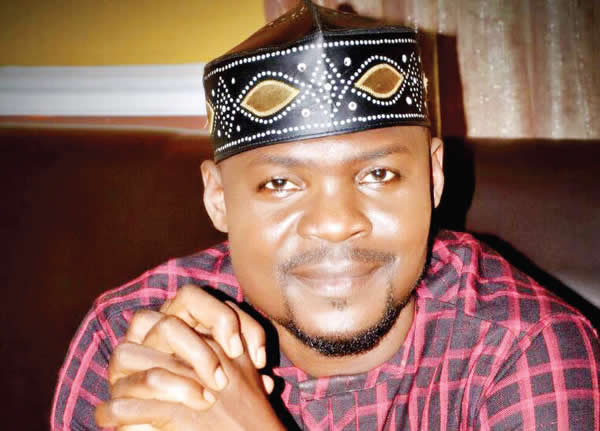 MY REJECTED LEGAL ADVICE ON BABA IJESHA'S CASE AND LESSON TO ALL MEN
By Olumide Akindiya, Esq.
On watching the video of Baba Ijesha saga, it was really pertubing and unbelievable so I made consultations with some of his colleagues on his character and particularly his relationship with female colleagues. They were surprised too and having worked with ANTP in the past the issue was now what could I do. I called my Journalist friend and also contacted Yomi Fabiyi on phone. We spoke at length and I offered my legal advice and strategies. Owing to different legal advice from different lawyers and those showing concern, Yomi Fabiyi didn't listen to my legal advice on Baba Ijesha because I didn't say what they wanted to hear. When Yomi and I chatted on WhatsApp we talked about it when the case was on, I just gave him excuses seeing learned seniors involved with different trial plan and strategies.
Briefly, I told Yomi Fabiyi on the first day we would not apply for Baba Ijesha's bail upon his arraignment in Court. This was case State was interested in as I had handled juvenile case before. Lagos State government don't joke with juvenile cases. That on all the counts of defilement, sexual assault etc. Sexual assault would nail him. However, if prosecution witnesses were well-cross examined & the CCTV camera was not tendered in Court he might be freed of conviction. But if he was eventually convicted, he would have served part of his sentence. We have to appeal to the conscience of the public as I could not tolerate that too as a father. If we could prove by investigation that the girl was 18 years or above would be okay for us. Being under 14 years as claimed, the issue of her consent would favour the prosecution whether directly or impliedly by the girl also playing with Baba Ijesha and flowing with the romance as seen in CCTV available to the public.
That by thorough legal research and sound cross examination when they closed their case then No Case Submission would be filed. However, if Court ruled against us. Defence Witnesses would only say what was relevant to the fact in issue. Claiming Princess was Baba Ijesha ex fiancee, setting Baba Ijesha up, etc were not defence in criminal prosecution.
I sensed Yomi Fabiyi's feelings of not wanting Baba Ijesha to suffer in detention and tussle with Iyabo Ojo forgetting that bail is a temporary freedom. Really sad but a man must suffer for the consequences of his action. Really sad Baba Ijesha fell into Princess' needed evidence on sexually assaulting and defiling her girl at 7 years of age with his lack of sexual discipline or lust.
BREAKING: Military Coup Reportedly On-going In Congo Brazzaville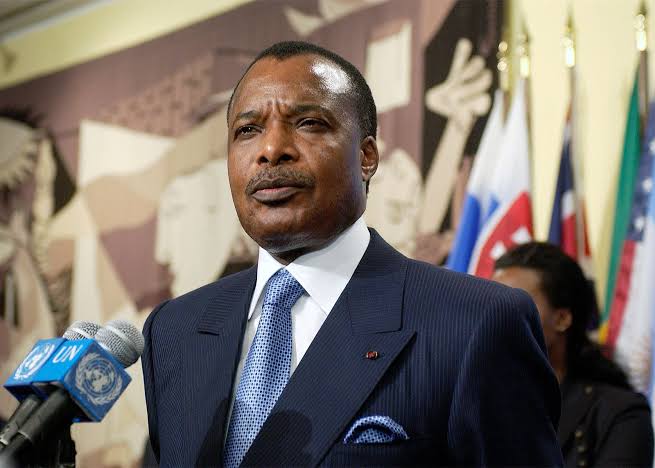 BREAKING: Military Coup Reportedly On-going In Congo Brazzaville
Sahara Weekly reports that a military coup is reportedly ongoing in Congo Brazzaville according to multiple sources.
Congo President, Denis Sassou-Nguesso is said to be in New York, United States for the 78th United Nations General Assembly at the moment.
The 79-year-old Sassou-Nguesso has been in power since 1979 with a five-year "break" between 1992 and 1997. He is the father to the former and late First Lady of Gabon, Edith Lucie Bongo Ondimba who was married to Omar Bongo and passed on in 2009, three months before her husband Omar Bongo passed on.
Sassou-Nguesso himself participated in many coups in his country in the 60s and 70s and came to power following the assassination of President Marien Ngouabi in 1977.
Congo Brazzaville borders the Central African Republic to the North, Cameroon to the North West, DRC to the East, and Gabon to the West.
HEALTH AWARENESS ALERT BY OGSG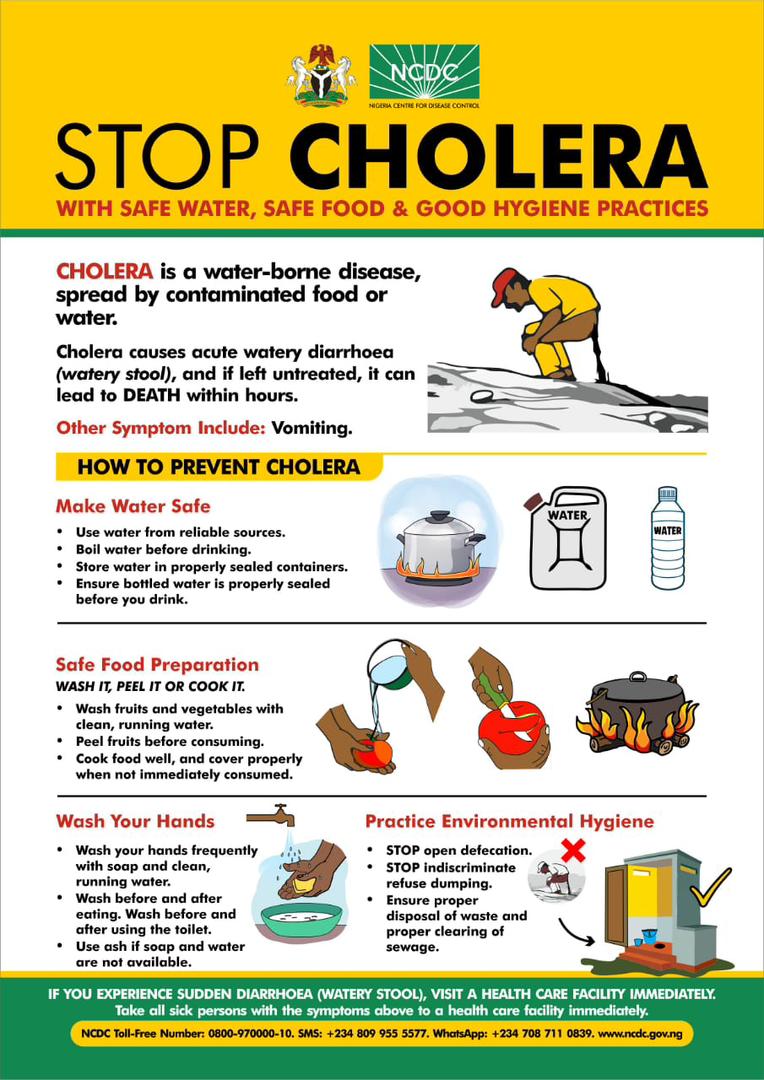 HEALTH AWARENESS ALERT BY OGSG
Sahara Weekly Reports That There is an Outbreak of Cholera (Aarun òní gbá méjì) in the Ijebu North Local Government area of Ogun State.
Cholera is known to occur during raining seasons and may also be associated with poor environment and personal hygiene.
It commonly present with stooling with or without vomiting leading to dehydration. Cholera can result to death if the severe dehydration is not promtly corrected.
We implore all citizens of Ogun state to;
1. Please Report all cases of Stooling with or without vomiting to the nearest government health facility and notify the LGA DSNO (08069788449).
2. Ensure proper personal and environmental hygiene. Citizens should wash their hand frequently (before and after using the toilet or eating).
3. Use water from clean sources, treat water before use and boil before drinking.
4. Wash and cook food thoroughly before eating.
5. Prevent open defecation
Please be careful of the food and water you take, because cholera is caused by water or food contaminated with faeces.
Thank you all for your Support and Cooperation.
This message is from the Ogun State Ministry of Health
Signed: Dr Tomi Coker
Special Adviser to the Governor on Health.
Mohbad: More Celebrities Speak Up As Nigerians Sign Petitions To Ban Marlian Music Label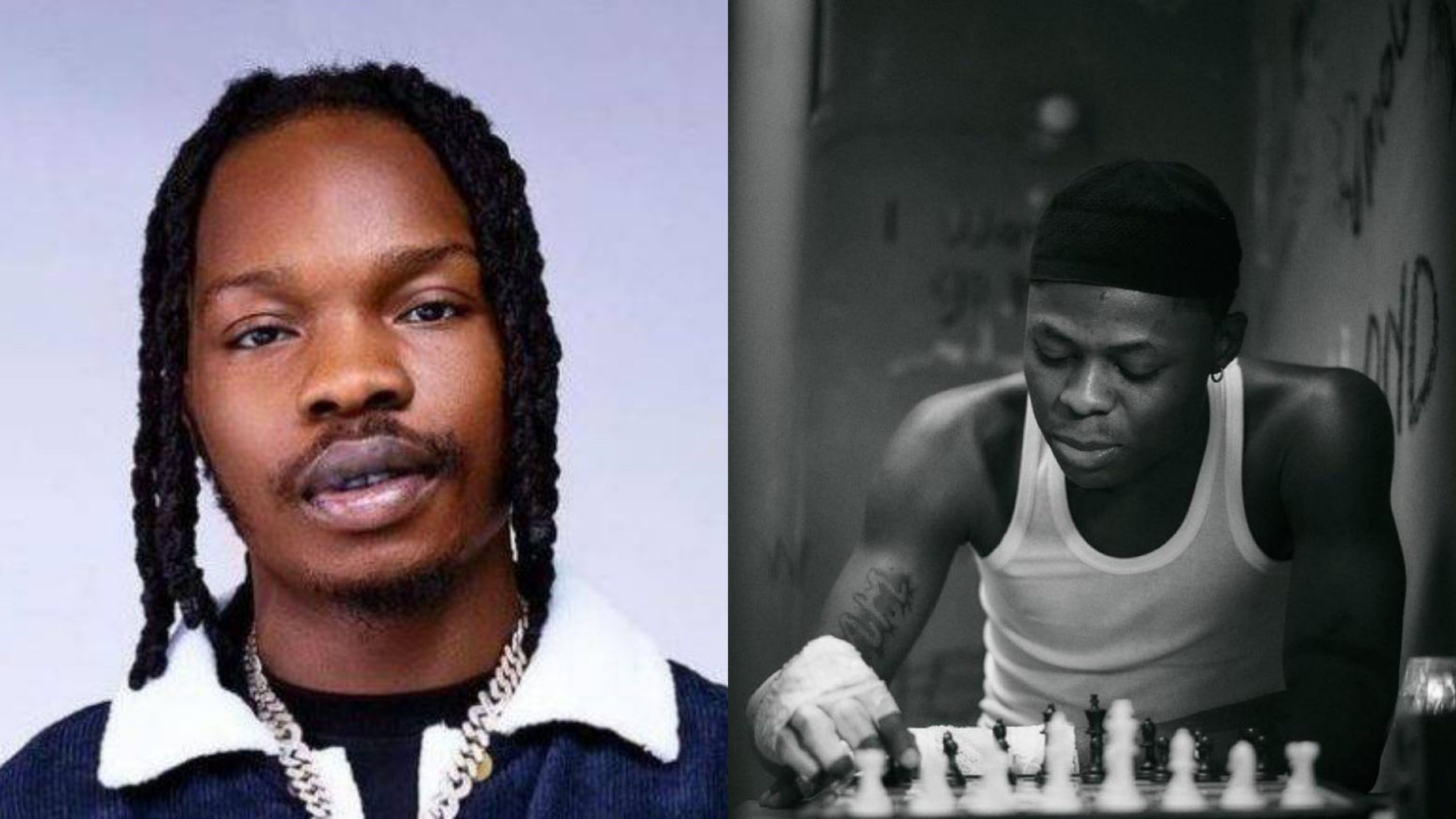 Mohbad: More Celebrities Speak Up As Nigerians Sign Petitions To Ban Marlian Music Label
Sahara Weekly Reports That Following the death of the Nigerian music artiste Mohbad (nee Ifeoluwa Oladimeji Aloba) Nigerians have begun to sign a petition calling for the ban of the Naira Marley-owned record label, Marlian Music.
The petition launched on change.org by Mohbad's fans had garnered over 200,000 signatures.
It will be recalled that before his death, singer, Mohbad had alleged threats to his life, as well as malicious damage of property and oppression by Marlian Music record label owner, Naira Marley and his friend Sam Larry, post his controversial split from the label about a year ago.
Meanwhile, celebrities have begun to speak out since the death of the artiste, who left behind a wife and a 24-month months old child.
He said that some music executives have vowed that artistes who left their record label will never gain the spotlight, while some force their signees into illicit lifestyles.
"In life, we win some and lose some. Record label owners (in fact, senior colleagues in the entertainment business) must know when to let go. "I am leaving" shouldn't be a death sentence. Don't make yourself the alpha and omega over anybody whose talent you were not the giver.
"Some of you have sworn that talents that left you will never rise. You block them from radio, TV and shows. You call the shots because you are mini gods. Nobody fit beg you. Ok o.
"In your gatherings, anyone who can't smoke or drink is not man enough. Drugs everywhere. The young ones must blend in. people who have no business in entertainment are in control of young destinies because of cultism.
"Don't kill another man to live because everybody will go one way or another. Your wealth isn't a tool to buy another man's life," wrote the comedian on his X page.
Meantime, On Air Personality, Chinedu Ani Emmaneul, aka Nedu has described the Nigerian music industry a dark one.
The artiste and presenter who has been in the music industry for the past 13 years said despite the real hunger for fame and wealth by artistes in the industry, it barely lasts more than two years. few, he said has the grace to enjoy decades of fame, to become legends.
It's only when you are popular that people will come around you. But you see the one wey nobody go ever forget you na Rest In Peace (RIP), Including those who forgot to post your pictures on your birthday will never forget to post it for RIP.
"Now see our wonderful brother Mohbad. Did you know that the EP he dropped, and nobody downloaded, but after his death, the song has become top three on Naija Apple Play. May God rest his soul," he concluded