Nigeria has highest rate of Sickle Cell Disorders worldwide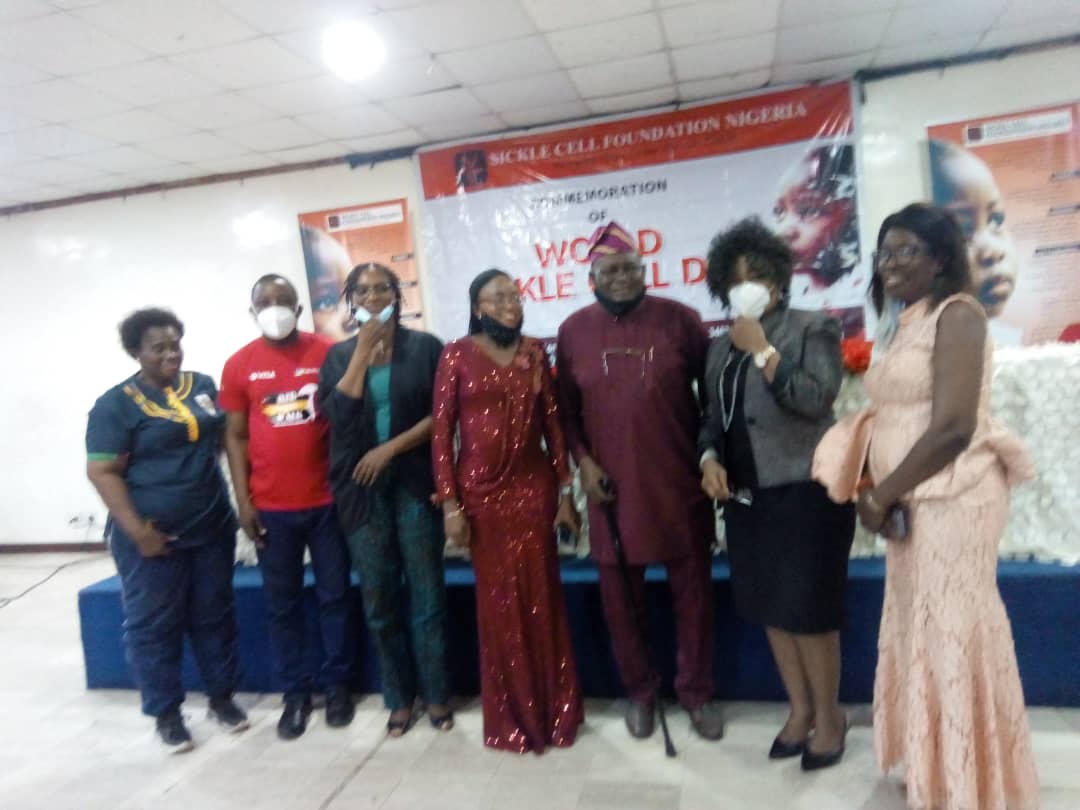 By Ifeoma Ikem
The Chairman Sickle Cell Foundation of Nigeria, Prof Olu Akinyanju says Nigeria has the highest incidence of Sickle Cell Disorders (SCD) world wide.
Akinyanju who said this while marking this year's World Sickle Cell day, said it is a day set aside to raise awareness about all aspects of Sickle Cell Disorder (SCD).
He noted that SCD is the world's most common Genetic Disorder and called on government at all levels, private sector, international organization,individuals including persons with SCD, their families and friends and orders to be aware and act as best as possible.
"Over 150,000 babies are born every year in Nigeria,while about 40 million Nigerians are healthy carriers of the sickle cell gene.
"Many of them, especially from poorly informed families, do not live beyond childhood".
He added that recently the foundation held some events like Webinar, Sickle Cell Champions Club,Virtual Panel Discussion and Global Virtual Dance/Dance Competition to create awareness about the disorder.
"Through Webinar, the foundation partnered with the US-based NGO on rare diseases-PRDPF which was hosted globally on the theme" Sickle Cell Disorder the New Frontier.
"The experts assured participants that with the on going clinical trials, the future is bright for persons with sickle cell disorder.
The Don added that while celebrating 2021 Sickle Cell world day, the Sickle Cell Foundation of Nigeria has established a bone Marrow Transplant (BMT) Centre in partnership with Lagos Teaching Hospital (LUTH) for the treatment of Sickle Cell Disorder .
"The comprehensive state of the art BMT centre will ensure that the life changing cure is available and accessible in Nigeria "and attract patients from other parts of the world, a reverse medical tourism shift.
"Also, free drugs and foodstuff were distributed as palliative to persons with sickle cell and their families.
The National Director and Chief Executive Officer of the Foundation, Dr Annette Akinsete said they are happy to announce to persons with sickle cell disorder that it has cure as the foundation has established the bone marrow centre in Nigeria.
"I am glad we raised the awareness, though we did not do much last year in reaching out to the communities within the state due to Covid-19 pandemic but more people are knowing about the foundation through the awareness and other programmes from the centre that reached people in the rural areas.
" This year is the 13th edition, gladly not just sickle cell foundation but other coalition NGOs decide to come together with the theme "Knowledge is power" to mark this year world sickle cell day.
"Globally, there are important days being celebrated annually which come with kits, it may be on education, medical talkshow but it sensitizes and engages the stakeholder.
Pastor (Mrs) Atinuke Adeleye, Founder of the Sickle Cell Champion's Club, said the club is to encourage persons with sickle cell disorder to live a normal life like other people.
According to her, the club is where persons with sickle cell disorder come together to share views or ideas about the control of Sickle Cell Disorder in Nigeria.
"This helps for effective solution to the problems associated with the sickle cell and related Disorder in Nigeria.
"Pain is pain, everybody, everyone feels pain, we the sickle cell disorder have hope we will live she added..