Nigeria's Tobi Amusan Breaks World Record, Wins Historic 100meters Hurdles Gold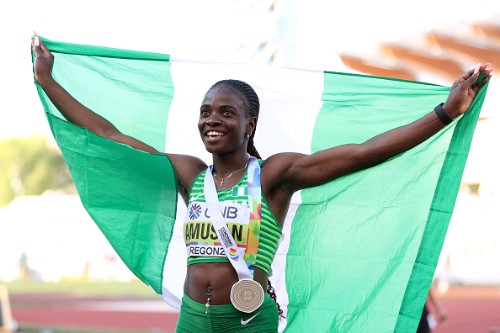 Nigeria's Tobi Amusan Breaks World Record, Wins Historic 100meters Hurdles Gold
By Olorunfemi Adejuyigbe
Nigeria's athlete Tobi Amusan, sets a  new world record for the 100m hurdles race in the early hours of Monday, after winning the women's 100m hurdles gold at the World Athletics Championships in Eugene, Oregon.
This she did it by going faster than the 12.12s world record time she ran in the semi-finals, but her 12.06s in the final wasn't recognised as a world record owing to the over 2m/s wind speed.
Amusan had blitzed to a world record 12.12s in the semi-finals but obliterated that mark with a superb 12.06s to become the first Nigerian to win gold in the history of the World Athletics Championships.
Nigeria had won a total of nine medals, comprising four silver and five bronze before Amusan destroyed a strong field in the final.
Three years ago, Amusan had finished fourth in Doha, Qatar.
She had earlier taken eight-hundredths of a second off American Keni Harrison's world record from 2016. Amusan's previous personal best before the semi-final was 12.40, set in the first round on Saturday in Oregon.
Qatar 2022: Did Primate Ayodele Prophecy On Messi Come To Pass In POL VS ARG Match?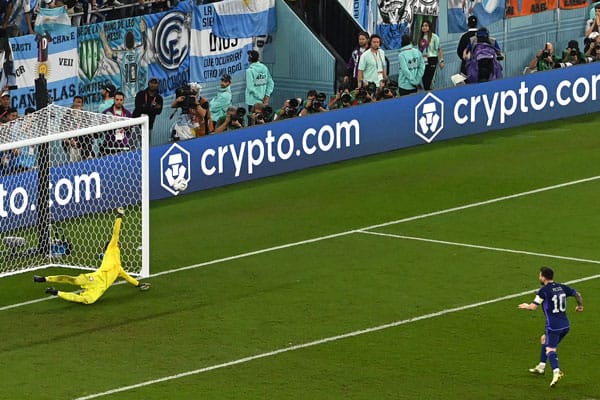 Qatar 2022: Did Primate Ayodele Prophecy On Messi Come To Pass In POL VS ARG Match?
Argentine star Lionel Messi could have ruined the chances of his country at the ongoing world cup when he lost a penalty shot which was awarded to him against Poland.
Lionel Messi, a world-class footballer who has won the world best award at different times wasn't expected to lose a penalty kick due to his experience and skills but yesterday was not just his day, He lost the penalty kick when they needed a goal and since then, he literally went off the game as he kept on losing chances.
Meanwhile, before the world cup began, a Nigerian prophet, Primate Elijah Ayodele had advised counties not to rely on their star footballers because many of them will flop in the tournament. He specifically mentioned C. Ronaldo and Messi when he gave this message.
Taking a look at how the players have fared since the beginning of the world cup, one would agree that they have not made a significant difference in their matches. Messi couldn't even save his team at their first match with Saudi Arabia and ended up losing against a visibly weak team.
As the man of God has advised, I think it will be better for the coaches to listen because so far, the star players haven't added any special thing to their teams that can prove that they are reliable.
Morocco V Belgium: Riot Erupts As Moroccan Fans Flip Cars, Celebrate Famous Win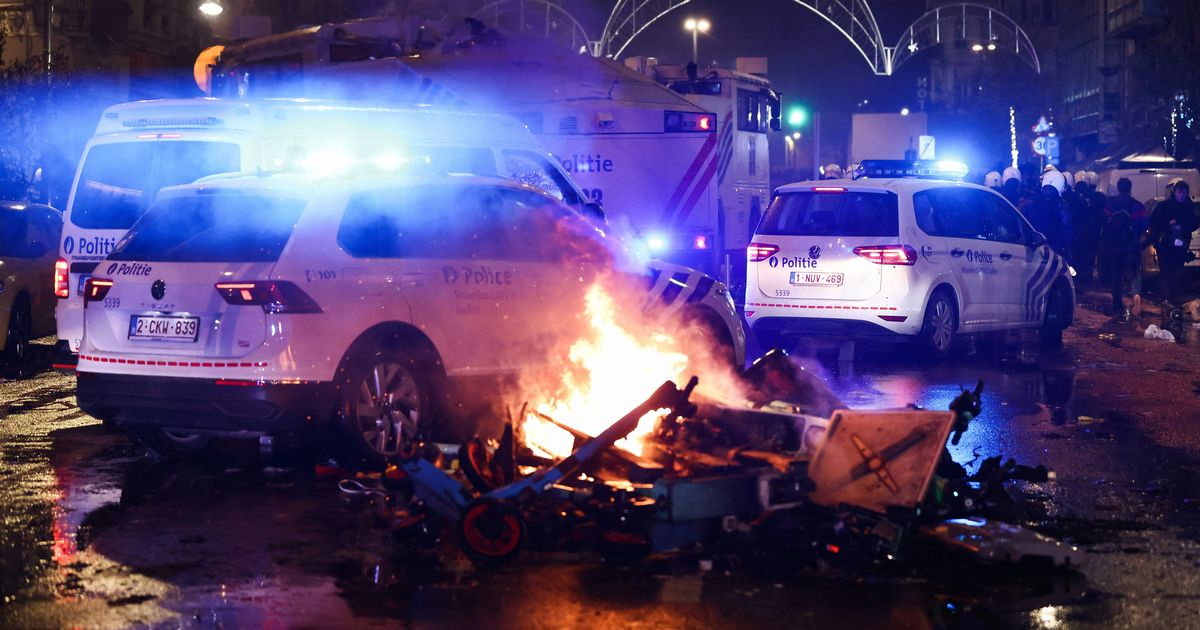 Morocco V Belgium: Riot Erupts As Moroccan Fans Flip Cars, Celebrate Famous Win
Police had to seal off parts of the center of Brussels, deploy water cannons and fire tear gas to disperse crowds following violence during and after Morocco's 2-0 upset win over Belgium at the World Cup.
Dozens of rioters set steps on fire and pelted cars with bricks. Police moved in after one person suffered facial injuries, said Brussels police spokeswoman Ilse Van de Keere.
Brussels mayor Philippe Close urged soccer fans to stay away from the city center and said authorities were doing their utmost to keep order in the streets. Even subway and tram traffic had to be interrupted on police orders.
Morocco's victory was a major upset at the World Cup and was enthusiastically celebrated by fans with Moroccan immigrant roots in many Belgian cities. Belgium beat Morocco 1-0 at the group stages of the 1994 World Cup, but the North Africans recorded a 4-1 victory when the two countries last met in a friendly in Brussels in 2008.
Belgium, ranked No. 2 in the world behind Brazil, had won its last seven group games at the World Cup before the upset. It was Morocco's first win at a World Cup since 1998 (beating Scotland 3-0) and only its third ever.
The Atlas Lions have gotten past the group stage only once in 1986 (drawing Poland & England 0-0 respectively, before beating Portugal 3-1), becoming the first African side to top the group in the World Cup, before losing 0-1 in the knockout stages to eventual runner-up, West Germany.
People from the North African Country form one of the largest migrant groups in Belgium, with strong links established in the 1960s when Moroccans flocked to the country responding to the demand for miners and workers in other industries.
The Moroccan community in Belgium kept growing and is now estimated to be between 400,000 and half a million strong.
In the Morocco squad, Ilias Chair, Anass Zaroury, Selim Amallah and Bilal El Khannous all have roots in Belgium – with the latter two players plying their trade with Standard Liege and Genk respectively in the Belgian league.
It was not immediately clear how many people were detained during the disturbances.
https://www.youtube.com/watch?v=y858geHrSyE
Qatar 2022: Is Primate Ayodele's Prophecy On Ronaldo, Messi Coming To Pass?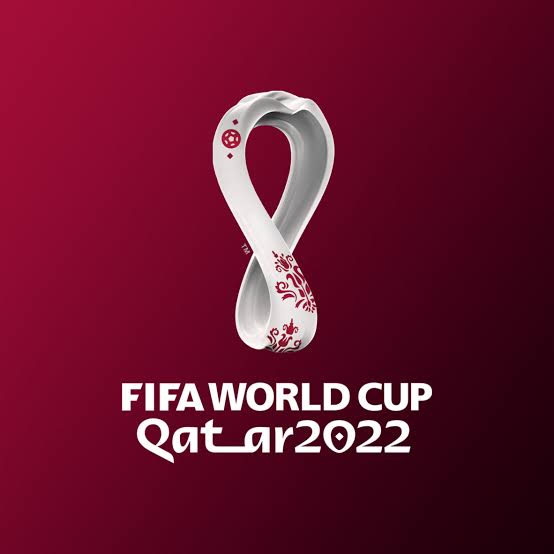 Qatar 2022: Is Primate Ayodele's Prophecy On Ronaldo, Messi Coming To Pass?
Before the 2022 world cup hosted by Qatar started, one of those that spoke about what will happen in the tournament was Primate Elijah Ayodele, a Nigerian prophet and the leader of INRI Evangelical Spiritual Church, Lagos.
Primate Ayodele who is known for his prophetic statement on every sector of the nation is revealed that some star footballers will disappoint their countries and that they should not be relied upon in the tournament.
He specifically mentioned Cristiano Ronaldo and Lionel Messi who are regarded as football icons due to their glorious careers and how they have maintained relevance for many years above every other footballer. In a video shared on tiktok account, the prophet said at a time that Ronaldo will not perform well in the world cup just like Messi too won't make so much difference.
Cristiano Ronaldo plays for Portugal while Lionel Messi plays for Argentina, both teams have played their first matches but how did they fare? Did the prophecy of Primate Ayodele come to pass in their activities on the football field? The answer is Yes because the presence of both players in their respective matches was not felt in the matches.
For Argentina, they lost their game against Saudi Arabia shockingly and even though Messi scored the only goal for his team which was a penalty kick, He was able to do absolutely nothing tangible for his team or make any difference unlike before. Messi was a player that would score a winning goal, create huge chances for his teammates to score, score lone goals but there was nothing of such in Argentina's first match, his impact was not felt in any way.
On the other hand, Cristiano Ronaldo was seen struggling to score goals in Portugal's match against Ghana. The only one he scored was a penalty kick also. He was later substituted towards the end of the match. Ronaldo was also that player that makes a difference in a match, makes some unique moves that are always talked about days after the match.
There are other star players too that are yet to be felt in the tournament. The likes of Neymar, Bale, many more have not been felt in the tournament, they didn't make so much difference in their matches and this looks like the prophecy of Primate Ayodele is coming to pass on them already.
Well, we can't conclude yet, time is our best friend.