NO EXTORTION IN MARITIME POLICE COMMAND, AS AIG DISAVOW PUBLICATIONS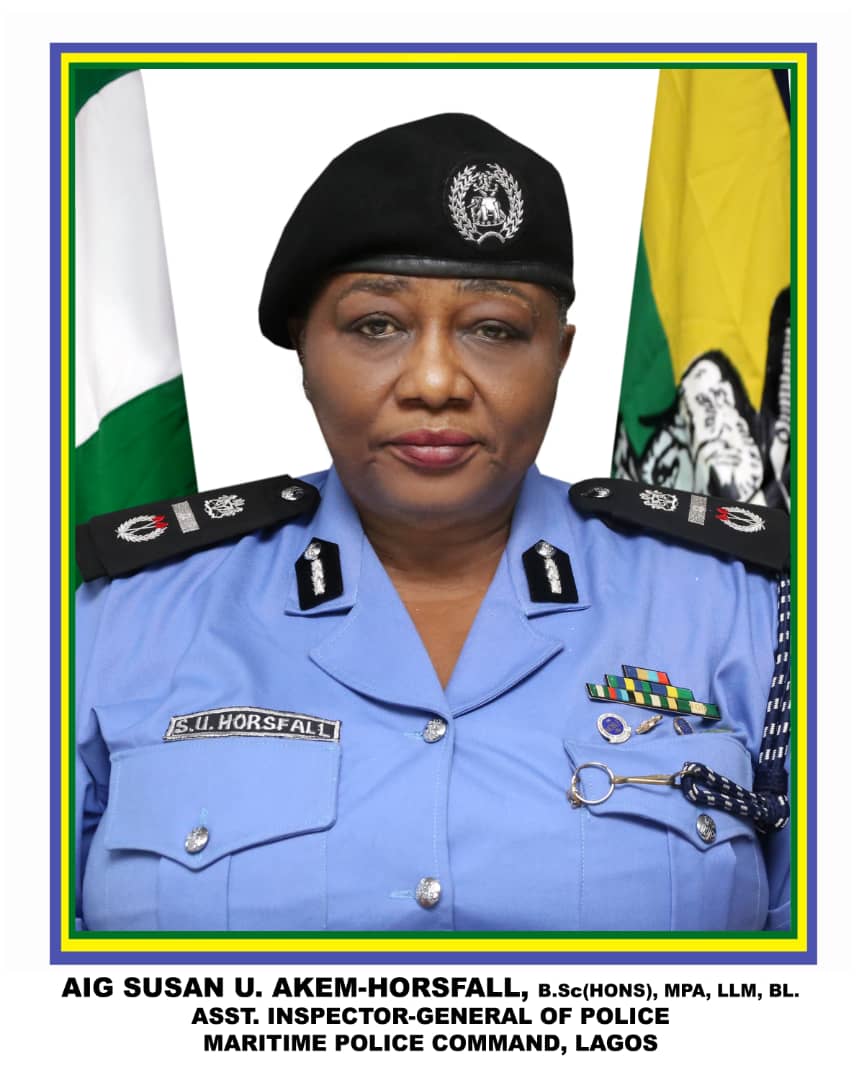 NO EXTORTION IN MARITIME POLICE COMMAND, AS AIG DISAVOW PUBLICATIONS.
The Assistant Inspector-General of Police, Maritime Police Command, AIG Susan U. Akem-Horsfall is displeased at fallacious and misleading news going round the social and online media about extortion in Maritime Police Command, Force Headquarters Annex, Lagos. This is considered absolute falsehood and denigrating.
Upon assumption of office as the AIG Maritime Police Command on the 24th July, 2023, the AIG lectured officers and men of the command on the need to be professional and diligent in their duties stating her negative stance against corruption and extortion under any guise, and that she will not hesitate in taking disciplinary measures against any officer found culpable.
This was further stated on the 1st of August, 2023 when the AIG met with Terminal/Ports Operators in her office where she reiterated her zero tolerance for corruption in any form and that she operates an open door policy with zeal to receive in audience anyone who feel disgruntled, unfairly treated or extorted by any personnel of the Command. She stated further that such misconduct will be met with severe sanctions. This was further avowed to members of the Nigerian Shippers' Council Enforcement and Complaints Unit who paid her a courtesy visit on Tuesday 15th August, 2023.
It is embarrassing, shameful and ridiculous to read such falsehood, unverified and mendacious publications being peddled by some uninformed news agencies and Terminal operators who did not consider it necessary to verify their information before publication.
It is important to state that, container blockage at the terminals or shipping companies by personnel of the Command are based on verified intelligence gathering over wrong or under declaration of cargoes, Forgery of Release Documents, Conspiracy on the part of some clearing agents and officers of allied Forces to sabotage the economy, thereby causing loss of revenue to the Federal government of Nigeria among many other offenses and at no time has any personnel of the Command demanded money or gratification from anyone before containers are released upon conclusion of investigation.
It is pertinent to state that Terminal operators like TIncan Island Container Terminal (TICT) is in connivance with some fraudulent clearing agents to sabotage the economic wellbeing of the nation, which the AIG has vowed to nip in the bud. A case in hand was that of the TICT managers' refusal to receive letters to release containers under investigation placed on liens to the Police to enable conclude investigation that has been on since 2017. Even after several letters of invitation were sent to them for discussions, this particular Terminal failed to honour our invitation. This is considered an affront on the Nigeria Police Force and the office of the Assistant Inspector-General of Police, Maritime Command.
The Assistant Inspector General of Police, AIG Susan therefore advised the public to disregard the wrong narratives by the publishers of these fake news and the utterances of the so called disgruntled and dismissed ANCLA member nicknamed "June 12" known for stealing at Car Park C and his cohort who are bent on perpetuating evil at the Ports as the wrath of the law will soon catch up with them and any attempt to bring to disrepute her image or person will not be allowed.
ASP Ehinmode, A. Rowland,
Ag. Police Public Relations Officer,
Maritime Police Command, Lagos
How I Joined Nollywood Industry 21 Years Ago" – Pretty Actress, Kareem Mariam Reveals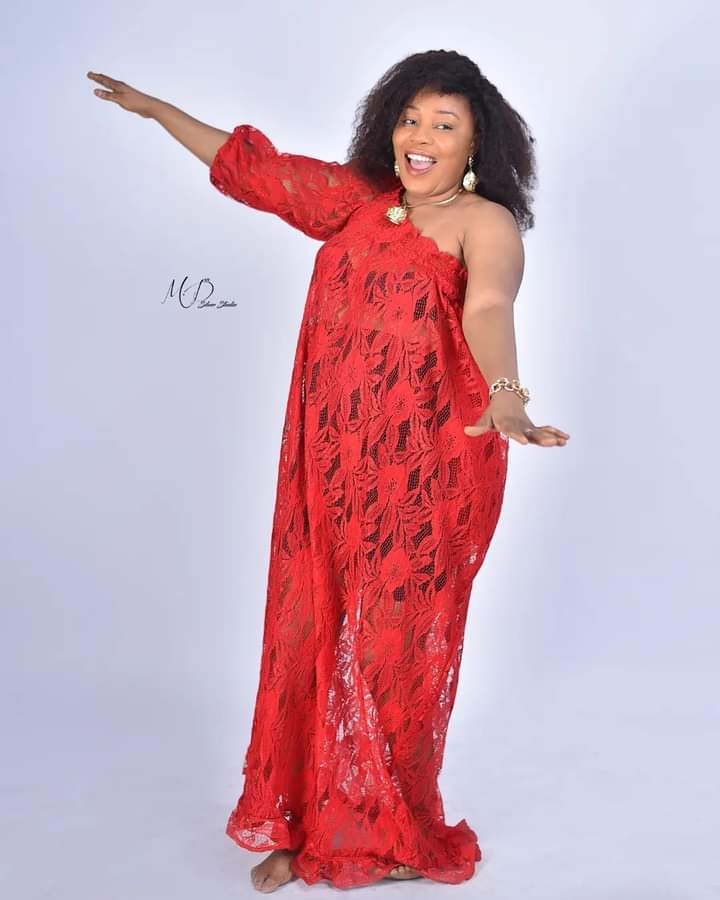 How I Joined Nollywood Industry 21 Years Ago" – Pretty Actress, Kareem Mariam Reveals
Kareem Mariam Abisola stands out among the wave-making actresses in the Yoruba movie genre of Nollywood, boasting a career that spans over two decades. As an actress and movie producer, Mariam shares insights into her journey, upbringing, and experiences within the industry.
Born to a father from Odogbolu and a mother from Sagamu Remo, both in Ogun State, Mariam was raised in Lagos State, specifically in Fadeyi. Her educational journey began at Lagos Mainland Local Government Primary School, followed by Mainland High School, Onayade Fadeyi, Lagos, for her secondary education. Subsequently, she gained admission to Moshood Abiola Polytechnic, Abeokuta, before crossing over to Olabisi Onabanjo University to study Industrial and Labour Relations.
In 2002, Mariam joined the movie industry, influenced by Mr. Olumide, whom she met at a shop while purchasing a VCD. Expressing her interest in acting, Mr. Olumide invited her to the rehearsal ground at Sipeolu in Somolu. There, she became connected with the late Dejo Tufulu, under whose tutelage she honed her skills for six years before graduating. Following this, Mariam sought additional knowledge from Kafila Salem and Bose Joseph to learn the intricacies of makeup.
Since her entry into the industry, Mariam Kareem has produced over 6 movies, showcasing her versatility and creative prowess. Some of her notable productions include "Iwalewa," "Omo Eru," "Eruni Baba Onaloji," "Oju Kan Epa Oju Kan Ere," "Omo Alagbe," "Iboji Alaye," "Akuko Oru," Akiti and many more.
Reflecting on her journey, the actress shared, "I met a man known as Mr. Olumide in 2002 at a shop where I visited to buy a VCD. Expressing my interest in acting while still in secondary school, he invited me to their rehearsal ground at Sipeolu in Somolu. Upon arrival, he connected me with Dejo Tufulu, who became my mentor for six years until I graduated. I produced my first movie in 2007."
Kareem Mariam Abisola's story is a testament to passion, dedication, and the transformative power of mentorship within the Nollywood landscape.
Richard Pryor's Daughter Visits Nigeria, Launches Multimillion Dollar Film Project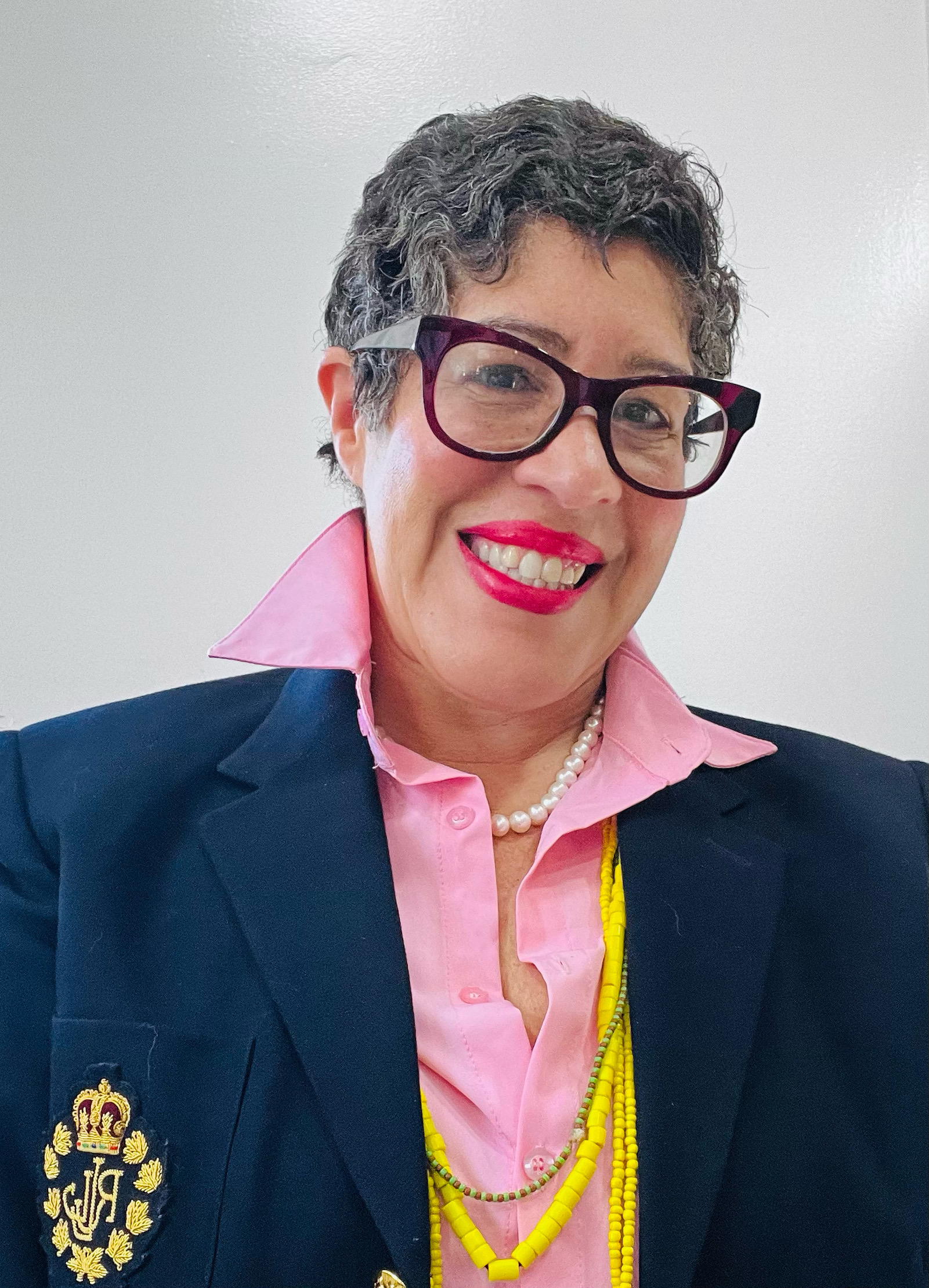 Richard Pryor's Daughter Visits Nigeria, Launches Multimillion-Dollar Film Project
A list Actress, Rain Pryor and Daughter of late Legendary Hollywood actor/stand-up comedian, Richard Pryor, recently visited Nigeria to announce plans to launch a groundbreaking multi-million dollar film project in collaboration with Nigerian producers. 
Acclaimed Nollywood actor and star of Netflix movie, Elesin Oba, Odunlade Adekola will be starring alongside major Hollywood actors in a movie that will bring together both cultures. Pryor says she was excited to have Odunlade as a lead actor after watching many of his films and seeing his range of abilities.
"I am a fan of Nollywood, so in the last year and a half, Nollywood has flooded the United States through Netflix and other streaming platforms. I have watched King of Boys, Jagun Jagun and other titles and I have watched Odunlade, his range of abilities and what he can do. My observation is that he possesses what is needed for the character of Oba Fagbemi in the coming film and that was why we chose him," Pryor explained.
Pryor is currently working with Bola Atta and Chike Nwoffiah, a Nigerian filmmaker and arts consultant on the film project. Whilst Pryor takes on the dual roles of director and Executive Producer, Atta and Nwoffiah  are Executive Producers of the film project.
On the inspiration behind the project, Pryor said, "What prompted the story was my family. I have a family that is rich in tradition and culture and when I travelled to Nigeria to learn about the Yoruba culture, predominantly Ifa, I thought how can I bring together, Nigerian and black Americans to create something that is a mixture of Hollywood and Nollywood. My father, who was a late popular comedian and actor, made profound changes in his life when he came to the African continent and felt that he found his soul and himself and here I am doing the same thing and finding my place."
Atta and Nwoffiah disclosed that the high budget multi-million dollar film project is in the pre-production stages and will begin filming in 2024 with the film set for a 2025 release. Atta also said that the film will be shot in Osun and Lagos state, Nigeria as well as the state of Maryland in the United States of America.
The project focuses on the history and culture of African-Americans and Africans worldwide, tracing their roots back to Nigeria. Rain Pryor, who is an actress and entrepreneur, is not only bringing Hollywood and Nollywood together but also promoting tourism and cultural exchange between Nigeria and the United States.
The 54 year old who said she is enthralled with the Nigerian culture, which informed why she adopted the Yoruba name,  Osunyemi Oriomodun said she is fascinated by the beauty and richness of African culture looking at the nexus between the religion of the people and its essence. 
"You can't really tell the story without being where the story originated from and that is why I am in Nigeria and have visited different cities including Ile Ife known to the Yoruba as the source. 
Pryor said her ultimate goal is to 'go home, go to motherland, come to Nigeria, and  your roots. Immerse yourself in the culture because no one has yet done an International Film of this magnitude between Hollywood and I believe that it will get people excited in the States to say let's go to Ngeria. Let's see what it's about"
Why I Dumped Islam To Worship Ifa"- Popular Nollywood Actress, Adenike Alajogun Reveals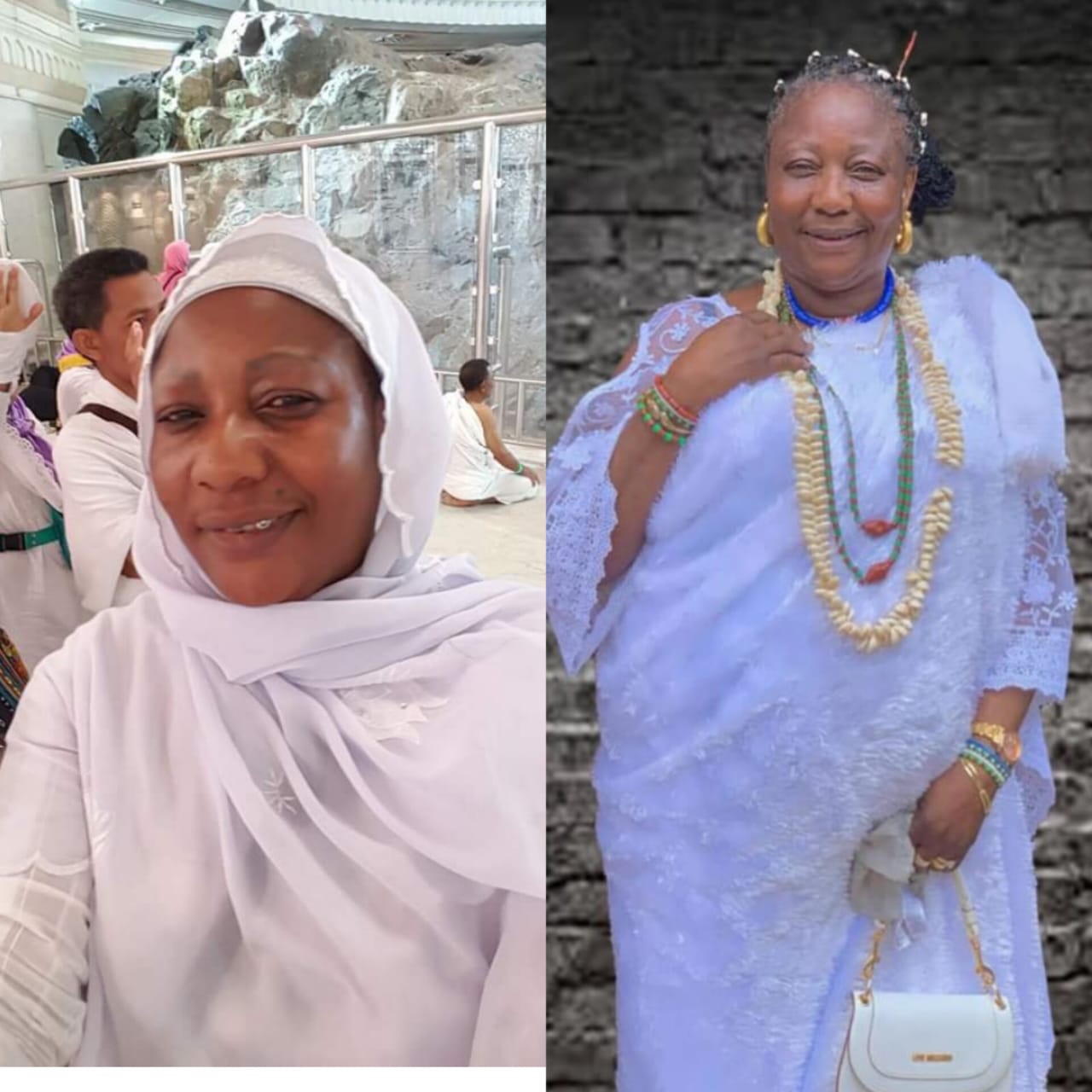 "Why I Dumped Islam To Worship Ifa"- Popular Nollywood Actress, Adenike Alajogun Reveals
UK-based Nollywood actress and socialite, Adenike Alajogun, has sheds light on her decision to embrace Ifa religion after leaving Islam three years ago. Amidst social media controversies, especially on Facebook, Adenike discusses her journey and beliefs in an exclusive interview with entertainment journalist Gbolahan Adetayo, coinciding with her birthday on Monday, November 27th, 2023.
When asked about the shift from Islam to Ifa worshipping, Adenike attributes her decision to Eledumare's will and a quest for personal truth. Born into a Christian family with ancestral roots in Ifa worship, she emphasizes that the switch is a personal choice, and her supportive husband, hailing from Afobaje's family in Imeko, Ogun State,embraces traditional beliefs.
Reflecting on her pilgrimage to Mecca seven times, Adenike explained that despite the religious experiences, she didn't find spiritual fulfillment until she embraced her forefathers' tradition. "I feel at home, comfortable, and confident now," she stated.
Addressing the change in her name from Anike to Adenike, she clarifies that Anike is an Oriki (appellation), not a name, while Adenike signifies a real name. She associates "Ade" in Adenike with the crown on her Oracle "Ade Ori Ifa Mi," emphasizing Ifa's significance. Adenike proudly declared herself Iyanifa since August 2020, sharing her deep connection to Ifa through her family's background.
As she celebrates her birthday, Adenike expresses gratitude for another year with her family. She acknowledged the challenges faced when transitioning from established religions but remains resolute in her commitment to Ifa. Looking forward, she reveals plans to produce a movie detailing her journey back to her forefathers' religion, promising an enlightening story for all.
In her words, "I won't really say what brought me back to Isese, but I am planning a movie towards it soon where everyone will see the reason."