OBASEKI AND THE POLITICAL BABELIANS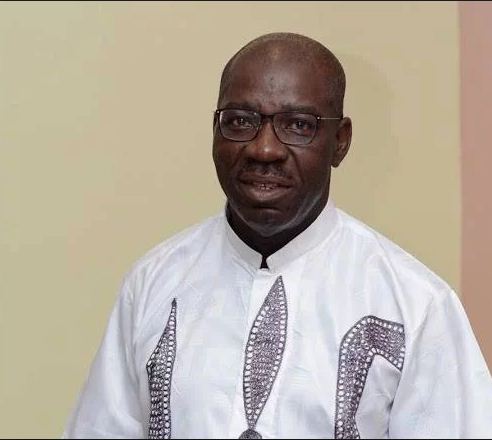 By Iwelunmor Patrick

As the processes leading to the Edo State gubernatorial elections gather momentum, it is expedient to put the records straight regarding the true state of things as per the politics of relevance among all those interested in occupying the most important office on Dennis Osadebe Avenue come November, 2020.

It will be irresponsible for any right thinking Edo (s) person to blind their eyes to the good work the Godwin Obaseki administration is doing across the state. For a man who has diligently rejigged the education sector in the state with the EdoBest concept which has taken basic education and e-learning to dynamic heights with the application of modern technology, what else do the people want that he has not done in that sector? The only people who are antagonistic to these heroics are those whose major interest lies in the squandering of the state's resources and such people must be avoided like a contagion, no matter how politically sweet-mouthed they are.Before now, the health sector in Edo State was lying comatose with decaying infrastructure and low morale on the side of health workers.
With his the Obaseki administration's strategic concepts which have led to the provision of modern equipment's and trained manpower to the state's public hospitals coupled with a mouth-watering insurance scheme that meets international standards, aberrations such as infant and maternal mortality rates as well as mental health deterioration have been brought to the barest minimum. What else do his political enemies want? Ailments like hypertension and diabetes which were indirectly liked to pension fraud has reduced since the Obaseki administration made it a matter of priority for pensioners to receive their dues at the appropriate time. Only demons will allow our old mothers and fathers queue endlessly and collapse under the scorching sun for their dues which they never eventually receive.Perhaps, one of the best achievements of the Obaseki administration is in the area of curbing human trafficking, illegal migration and international prostitution which have been considered the exclusive reserves of Edo people.
The energy and enthusiasm with which the Obaseki administration has tackled these monsters remain phenomenal. Both the European Union and the Italian government have commended his efforts in ensuring the repatriation and reintegration of Edo indigenes into the society with a multi-million naira agro-credit scheme after many wasted years in search of greener pastures that were never found. Today, the rate of involvement of Edo indigenes in these illicit activities has greatly reduced. Thanks to the focused intervention of the Godwin Obaseki administration.All those who have vowed to antagonise his second term ambition will surely meet their political waterloo. Only witches and wizards are known to oppose good things and the Holy Bible's position on witchcraft should be a great motivation for Obaseki. Your Excellency, suffer them not to leave. I can assure you that their case will be worse than that of the arrogant babelians who tried to build a tower to heaven and in the process, incurred the wrath of God. May God put confusion in their midst. May they end up fighting themselves. Let them continue to speak gibberish!

My dear Edo people, would you choose darkness over light? Would you allow people who have no track record to come and deceive you with political promises that end up in nothingness? Would you allow darkness shine over light? With what Obaseki and his team are doing, you can imagine where Edo State will be if you give him your votes for another four years. Let us all rally round our brother, a man who means well for us and generations unborn. Don't be deceived by those who think they can bamboozle an entire state with their strange kind of politics. Edo State is a land of intellect. We cannot be easily cowed.

I am not from Edo State but the Edo blood flows in my veins and I have decided to align with every progressive idea from the state based on personal conviction and because of Obaseki's bridge-building efforts in the South-South region. Vote Obaseki; vote light and be illuminated forever!
Iwelunmor Patrick, a Media and Public Relations Practitioner, writes from Lagos.
I Spent $300,000 On The Show And Paid Kizz Daniel $60k To Perform But He Refused To Show Up – Tanzanian Show Promoter
I Spent $300,000 On The Show And Paid Kizz Daniel $60k To Perform But He Refused To Show Up – Tanzanian Show Promoter
The promoter of the Tanzanian show Nigerian singer, Kizz Daniel failed to perform has shared his own version of what transpired in an interview with famous OAP, Daddy Freeze.
Kizz Daniel was arrested by the Tanzanian police on Monday over his failure to perform at a show on Sunday, August 7, after being paid.
In the interview, the show promoter who gave his name as Stephen Uwa, said Kizz Daniel refused to perform because the airline failed to bring his bag containing his gold chains and insisted he will not perform without wearing all his gold chains.
"He said the airline didn't bring his bag that is why he cannot perform because his gold chain is not there and he had a gold chain on his neck. He wanted everything."
Uwa said he spent nothing less than $300, 000 on the show including $60,000 to Kizz Daniel as a performance fee, however, the singer flopped everything. He said he was on his knees weeping and begging Kizz Daniel to perform but he refused.
"My company is new here. PaulO is the one I booked Kizz from. PaulO cried all night trying to beg this guy 'Please go to this show", he called in from America!
I paid this guy $60,000 to perform on this show. I went down on my knees. I was like 'Bro, you are damaging me. I am trying to build my company here. You are going to damage me. I begged this guy 'Save my career, save me". I was on the table with Kizz Daniel for like five hours begging him, kneeling for him"
Stephen said the whole venue was damaged as the angry fans destroyed some of the items brought in by the sponsors of the show.
Kizz Daniel Arrested In Tanzania For Failing To Perform At Paid Show
Kizz Daniel Arrested In Tanzania For Failing To Perform At Paid Show
Popular Nigerian Singer, Kizz Daniel Arrested In Tanzania
Popular Nigerian singer, Kizz Daniel has been arrested in Tanzania over his failure to perform at a show he was paid for.
According to reports the singer "blatantly refused" to perform due to unavailability of his clothes he allegedly forgot in Uganda.
In a video posted online, the "Buga" crooner could be seen being escorted from his hotel by security operatives into the back of a pickup truck.
This is the third time in 2022 that Kizz Daniel would be called out for failing to perform at paid shows.
NURTW's Koko Zaria Exposed By His Own Daughter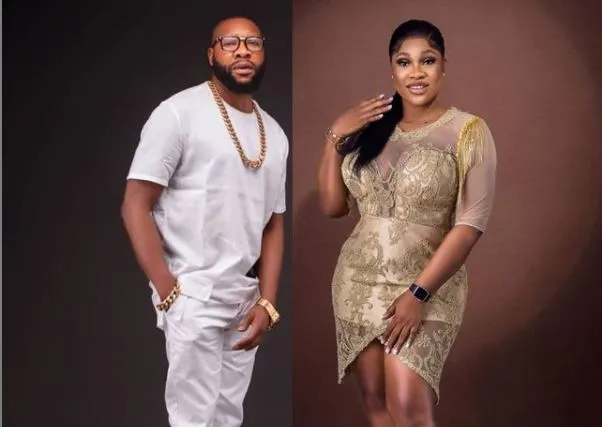 NURTW's Koko Zaria Exposed By His Own Daughter
Lagos State National Union Of Road and Transport Workers (NURTW) executive, Alhaji Ganiyu Oyedepo, popularly known as Koko Zaria has been exposed by his daughter.
Kaosara Omolabake Oyedepo, Koko Zaria's first child is seemingly angry with her father and has taken to her Instagram stories to open his can of worms.
She wrote; "The fact that you are a deadbeat dad is nothing because everyone knows that from day one that's how you are, how could you be so wicked and cruel to me."
"I love you so so much, today I regretted you being called my father, am your first child everyone knows that but I don't give a fuck about it anyways, but at least act like a dad for once in my life today."
"You just showed how heartless you are, you blocked so many ways for me because of your ways lol. I have you and you hurt me everytime I never said anything about it not for once but today you just showed how much you wish you never had me."
"Until my mum called him when I almost died that was when he came true for me. That man hurt me so much, I just wish he never expose me to the world, as his daughter my life would be so much better, he makes people believe he love me and takes care of me, pay my bills, send me to school and all but he never did shit."
"So, if some of y'all follow me because of him unfollow please, that guy he's my worse nightmare. I wish I can talk about what happened. Y'all be clapping on the internet y'all don't know him."
"If y'all think Zaria is taking care of me, y'all wyning yourself, I take care of myself I just want to clear the world I don't use his surname again anyways. Zaria is a bad person, he fucked with my life so bad, I wish I can say it all. Period!!!"