Odegbami Clears Air on Controversial Interview, Says 'I Am Not A Polygamist'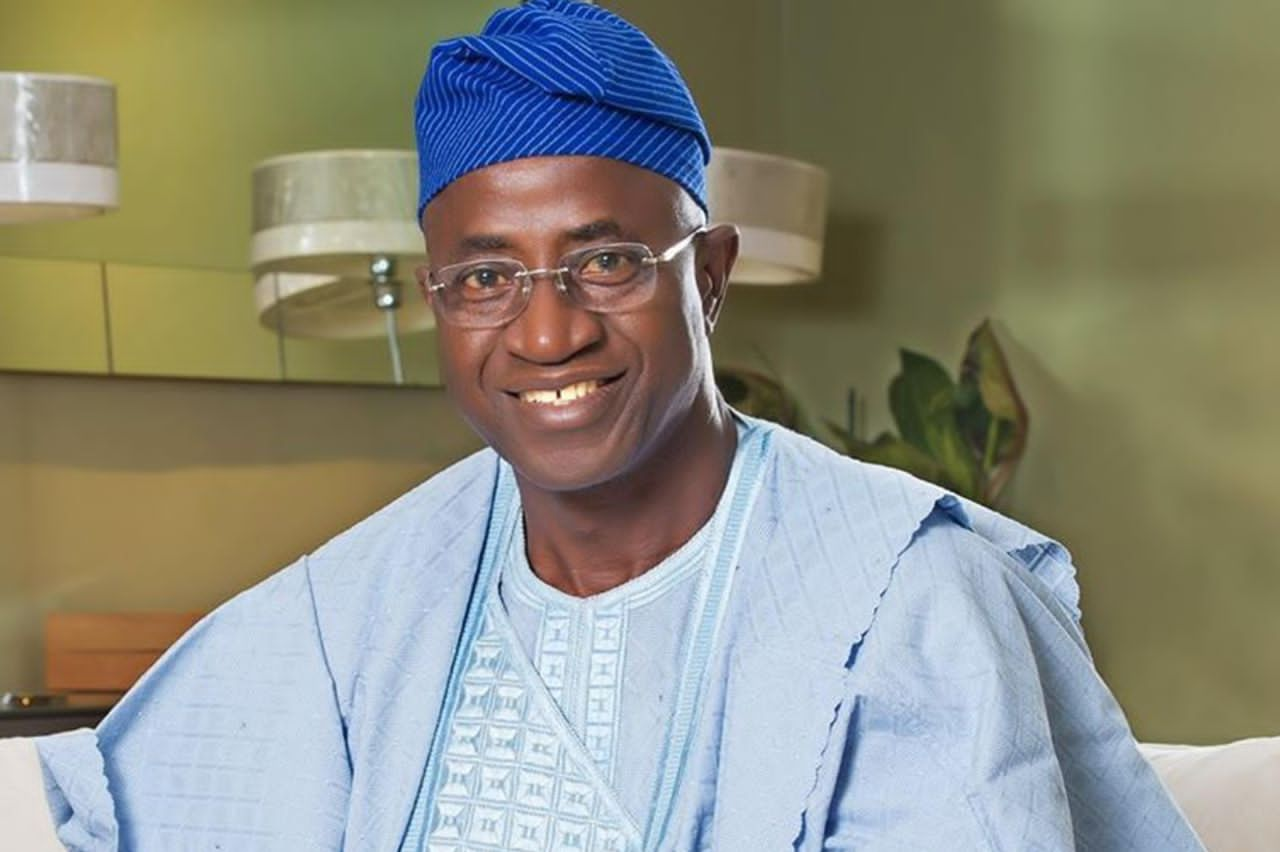 Odegbami Clears Air on Controversial Interview, Says 'I Am Not A Polygamist'
The owner of Eagle-7 Radio, Segun Odegbemi has clarified some information about the interview granted to The Nation newspaper and published on February 5, 2022 which presents aspects of misinterpretation.
The publication which was titled "I've no scandals, polygamy is part of Egbaman's life" gives the impression that the former Nigerian footballer who is from Egba, Ogun State consents to polygamy as a common practice of his people, "This is completely misleading, and it depicts a negative impression of the true state of affairs in my life, " he stated.
Mr. Segun Odegbami clearly indicates that the title was structured from his conversation between his father which explains the position of his father regarding how a family should be, "I had a discussion with my father 30 years ago on how I was living in Nigeria alone when my ex-wife and family were living abroad. He suggested it was not healthy and that I should either join them abroad, make them return, or marry another wife, it was his practical suggestion, what his Egba people would have done and I didn't follow the counsel."
The former candidate for governor in Ogun disapproved of the headline, indicating that he is not polygamous: "To put the records straight: I am not a polygamist. I don't practice it. I have nothing against those that do. I am a monogamist, " he said.
Mr. Odegbemi who is a former Super Eagles player and the winner of 1980 African Cup of Nation appealed to friends and family who are deeply shocked by the publication, "I have hurt sensibilities and sincerely apologize to my immediate family and to my Egba kinsmen for this unfortunate and erroneous misrepresentation."
Eunisell Boot: Mbaoma, Abdulazeez Intensify Goal Race As Five Players Hit Double Digits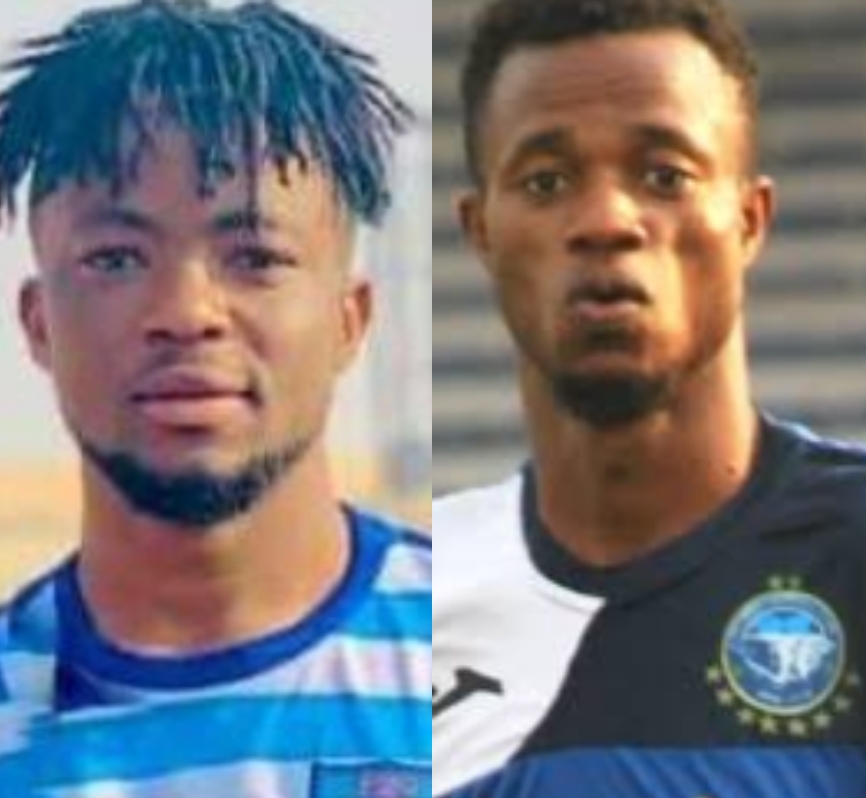 Eunisell Boot: Mbaoma, Abdulazeez Intensify Goal Race As Five Players Hit Double Digits
With ten more games before the season ends, five top players in the Nigeria Professional Football league (NPFL) have hit double digits with goals, as Victor Mbaoma of Enyimba and Gombe United star Yusuf Abdulazeez mount pressure on leading scorer, Ishaq Kayode.
The NPFL Goal king will at the end of season receive the Eunisell Boot award which carries a cash prize of 200,000-naira premium per goal.
With 28 games gone, NPFL's rave of the moment, Ishaq has netted 14 goals. Interestingly, Mbaoma who had just 6 goals a few matches ago now chases closely with 12 goals. Abdulazeez who had also scored only 6 goals as at match day 21 now boast of 11 to his credit, with both trailing the Rivers United striker closely.
In a media chat on Wednesday, an excited Mbaoma said, "I believe I can win the Eunisell Boot. My priority is to concentrate on scoring goals to help my team and I hope at the end it counts for me to win the Eunisell Boot."
He however added that he was not under any pressure whatsoever. "I only want to do my best and be better than I was yesterday. I want to score as many goals as possible because that's what complete my joy and basically help my team, " the 25-year-old former Remo Star and Akwa United striker insisted.
Mbaoma, who has been Enyimba's top scorer for two seasons has been the shinning light in the eight-time champion's squad with a total of 47 NPFL goals since he started his professional career with Remo Stars.
For Gombe United winger, Yussuf Abdulazeez, fans should expect more goals as he hopes to through that push his team to the top of the log.
"Of course, any striker will want to win the Eunisell Boot. Thank God I am still in the race for it so I will try and work harder if I can win it. I am not on any pressure presently I am just enjoying the games as they come, " the 20-year-old stated.
Rivers United forward Chijoke Akuneto has also netted 11 goals, with a double against MFM and a hat-trick against Akwa United, the first in the current season.
Meanwhile, Remo Star's Andy Okpe has also hit the double-digit bar with 10 goals while Ossy Martins of Enugu Rangers chases the pack with 9 goals with a few others on the 7 and 8 goals bars.
Eunisell Limited, sponsors of the Eunisell Boot award said the company was thrilled at the healthy competition and enthusiasm the award has ignited among Nigeria's top-flight league players.
'We are thrilled to see players in the local league double up their games in a bid to win the Eunisell Boot award. The determination, energy and drive among players to win the award bring out grit and resilience and raises the quality of play, goals and overall performance. Fans, players, supporters and all stakeholders will be happier for it," Chika Ikenga, Eunisell Managing Director stated.
"The initiative is a confirmation of Eunisell's commitment to the development of Nigerian football. The prestigious trophy and value will spur players into performing better. We believe in and are indeed proud to be associated with our home-grown stars," Ikenga added.
Previous winners of the prestigious Eunisell Boot have included Junior Lokosa, Ibrahim Sunusi, Mfon Udoh, Charles Atshimene and Silas Nwankwo.
Alhaji Ibrahim Gusau remains the best choice to lead NFF, Pinnick arrogance made him fail – Primate Ayodele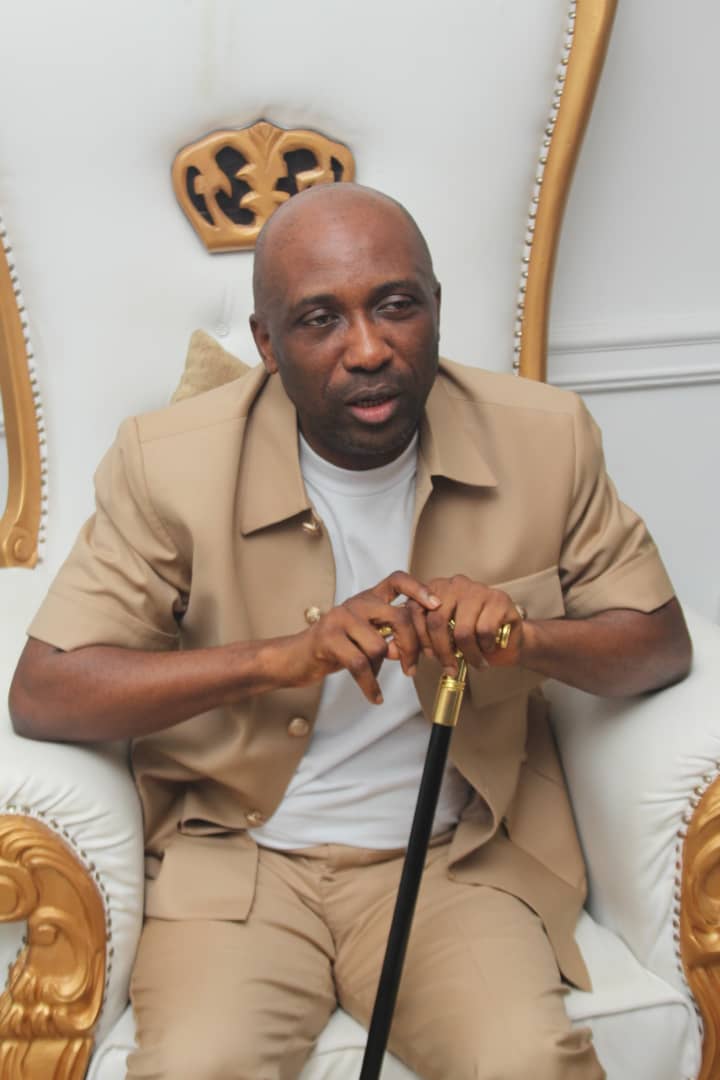 Alhaji Ibrahim Gusau remains the best choice to lead NFF, Pinnick arrogance made him fail – Primate Ayodele
By Samson Olajide
It's no longer news that the Super Eagles of Nigeria failed to qualify for the Qatar 2022 World Cup as Ghana knocked them out through the away goal rule.
The leader of INRI Evangelical Spiritual Church, Oke-afa Ejigbo, Primate Elijah Ayodele has dropped another prophetic bombshell and this time, it has to do with the next president of the Nigeria Football Federation.
He revealed that Alhaji Ibrahim Gusau is the right choice to lead the NFF as the present President, Amaju Melvin Pinnick has decided not to seek reelection citing family issues.
Primate Elijah Ayodele encouraged Nigerians to consult the Almighty God to provide the best person to lead the NFF, stating that God told him only Alhaji Ibrahim Gusau is the right person to preside over the affairs of the NFF.
The religious leader also said the likes of the League Management Company chairman, Shehu Dikko, 1st vice chairman of NFF and Chairman Lagos State Football Association (LSFA) Barrister Seyi Akinwunmi are not fit to lead the Glass House reinstating that only Alhaji Ibrahim Gusau fits the role because of his wide acceptability all over the country and humility.
Primary Ayodele further added that, Amaju Melvin Pinnick failed as NFF president because he is arrogant, greedy and berates God.
Furthermore, He revealed that he does not know Alhaji Ibrahim Gusau from anywhere and never met him before but he is just revealing what God told him.
How Primate Ayodele Prophesied Chelsea's Champions League Loss Since December 2021 (VIDEO)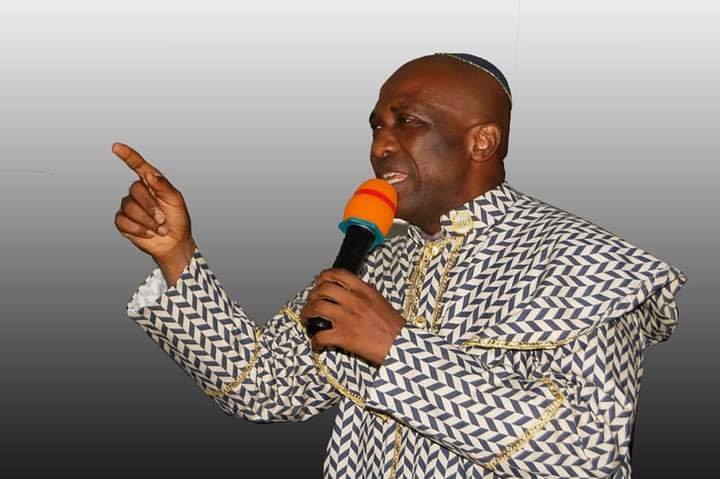 Despite the fact that football is one of the most unpredictable activity in sports, Primate Ayodele has been able to prove that the spirit of God isn't bounded by that, what is hidden or unsure about any situation is clearly opened before God.
It is a known fact that God speaks through his prophets as it is well written in the holy bible that only prophets have the ability to know the mind of God, therefore, anything that seem unpredictable to humans is very clear to them, in all sectors of human life.
It is not the first time Primate Ayodele's prophecy will be thriving in sports, some have said all he does is prediction but if that's the case, his 'predictions' should have failed at one time. However, that's not the case with Primate Ayodele, at all times, his prophecies on sports, just like every other sectors in the society.
During the last season of Champions League, Primate Ayodele was celebrated for prophesying the outcome of the quarter finals, semi-final and the finals which Chelsea won.
Ordinarily, as defending champions, one would expect Chelsea to reach at least semi finals or even play in the finals, considering the fact that the club is in form and the calibre of players in the team. However, the same prophet who said the club will win the champions league last season spoke again on the chances of the club during the release of his 2022 prophecies on Wednesday, 22nd Of December, 2021.
When asked about the fate of the club by journalists, the man of God said the club will not be able to lift the champions league cup this season, to the surprise of many who expected him to prophesy total victory for the club. Up till the quarter final game, it seemed as if the prophecy will not come to pass with the landslide victory the club recorded in their games in the league.
However, Chelsea's dream was cut short when they faced Real Madrid in the quarter finals game, losing 3-1 at Stamford bridge at the first leg. The second leg brought hope for the club after Real Madrid conceded 3 goals to nothing in the early hours of the match but unfortunately, Real Madrid was able to return two goals and sent Chelsea packing, fulfilling Primate Ayodele's prophecy.
Watch Video Below
https://www.youtube.com/shorts/Yk3kmRRJcAg