OGD: Why Do You Relish In Deceit (Opinion)  By Wale Azeez
OGD: Why Do You Relish In Deceit (Opinion)
 By Wale Azeez
The recent partial demolition of DATKEM Limited located along Ibadan Road, Ijebu-Ode, by the Ogun State Ministry of Physical Planning and Urban Development has further opened the can of worms trailing the conception of structure by its owner.
Ordinarily, one would have expected a former Governor, Otunba Gbenga Daniel (aka OGD) who is the husband of the owner, Yeye Olufunke, to remain silent and do the needful to stave off further disgrace and embarrassment in the face of the imbroglio but he and his e-rats have chosen to tread the path of dishonour while pontificating and sabre-ranting over lawlessness.
OGD, with his calibre, a sitting Senator who is currently representing Ogun East Senatorial District, went overboard yesterday when he took to the social media space and flagrantly flaunted a copy of DATKEM ENTERPRISES, not DATKEM LIMITED as required by law to own a property of such a high-rise building in question. Why does OGD relish in deceit? This is a debasement on the senator's integrity, and an outright deliberate attempt to befuddle the psyches of the good people of Ogun State. By extension, it's a pure evocation of dramatic irony.
His e-rats also joined in the fray of displaying the folly of their paymaster, especially one Steve Oliyide who wore a cheap pride wrapped under superfluity of nothingness.
It's absurd to tender an ENTERPRISES certificate to mean same as LIMITED LIABILITY company certificate when the law clearly stipulates the roles and requirements of each entity, except OGD wants to tell us that there are two laws (for the rich and another for the poor) in the land.
This current position of OGD behoves on, and also demands that the security agencies should beam their searchlight on his various business concerns and let the law takes its course.
Ogun State prides itself model and it has produced great icons and pioneers, and for anybody to now wanting to stir the hornet's nest can't be taken serious and his antics are a great disservice to himself.
To discernible minds, it has become imperative to interrogate between saving people's lives and the impunity of one man who sees himself above the law of the land.
However, the law is no respecter of anybody. The officials of the Ogun State Ministry of Physical Planning and Urban Development carried out their legitimate duty last Sunday when they wielded the big hammer over contraventions with partial demolition of the structure, without political colouration anybody might have read into the imbroglio, but strictly professional service. It was gathered from the record that there's no conclusion in the process of the application for approval of the property.
According to press release issued by the Permanent Secretary (PS) of the Ministry of Physical Planning and Urban Development, Engr Olayiwola Abimbola Abiodun, recently, there are stage certifications in every building but the developer chose to ignore due process and elected to prove obstinacy and impunity despite overtures by the Ministry officials to call them to order. Also, professionals from the Ministry who are expected to supervise the ongoing construction weren't carried along but the developer chose to prove himself above the law.
"Going through the ledger book, from the beginning of the process the application wasn't signed as collected".
Provisions of the laws are glaring in the Ogun State Urban and Regional Planning and Development (OGURPD) Law 2022 (Sections 49, 50, 73 (2)(3)(6), Ogun State Planning and Development Permit Regulation 2022 (Sections 19 (1) (3), 15 (1)(8) 11 (1)(1b) 11 (2), 6(1)b(iv) and Ogun State Building Production Management Regulation 2022 (8(1).
It is common knowledge that the property was registered in 2009 when OGD was in saddle as Governor but work didn't commence until shortly after the exit of his successor (Amosun), his sworn enemy who declared him persona-non-grata in office in 2019
The question people, especially sympathizers should have asked is, why Senator Ibikunle Amosun who was OGD successor is not witch-hunted as it's been belief in some quarters by some gullible fellows with warped minds? Amosun who sees himself as an arch rival of his successor, Prince Dapo Abiodun, and he hasn't run foul of the law.
Be that as it may, for sanity to reign, OGD and his boys should eschew mischiefs and bitterness to prevent dragging his name into the mud.
Azeez wrote from Sabo, Sagamu
Supreme Court to Smart Adeyemi on Kogi APC guber primary: Looking at your brief, your Appeal 'dead on arrival'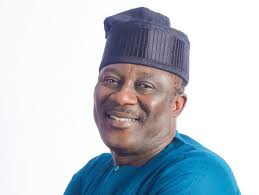 Supreme Court to Smart Adeyemi on Kogi APC guber primary: Looking at your brief, your Appeal 'dead on arrival'
The Supreme Court on Thursday, hinted a former Senator who represented Kogi West in the 9th National Assembly, Smart Adeyemi, that his appeal against the judgement of the two lower courts on the All Progressives Congress' primary election, which held in Kogi State on April 15, 2023, was incompetent.
Adeyemi had filed a suit at the Federal High Court seeking to nullify the primary election of the APC, which produced Usman Ododo as the party's flagbearer for the state's governorship election slated for November 11. The case was dismissed by both the Federal High Court and the Court of Appeal for lacking in merit.
The apex court, while hearing his appeal, on Thursday, told his lawyer, Musibau Adetumbi, SAN, that his client was appealing against concurrent findings of the Federal High Court and the Court of Appeal, which held that primary elections were held in Kogi State but that he had failed to challenge these concurrent findings or demonstrate that same was perverse.
The court which was presided over by Justice Inyang Okoro stated that by just looking at the brief, Adeyemi's Appeal was "dead on arrival", and hinted his Counsel on the need to withdraw the incompetent appeal.
Adeyemi's Counsel however said he would go ahead to argue the appeal. The appeal was accordingly heard.
Counsel to Ododo, F. O. Ekpa who was led by M. Y. Abdullahi, SAN, while adopting his brief of argument, informed the court that Adeyemi's appeal was academic considering that the relief sought by him was that fresh primaries be conducted. Counsel argued that the time within which to conduct the primary election as stipulated by the Electoral Act 2022 had expired, hence the court could no longer grant Adeyemi's prayer.
Having heard the arguments of the Counsel, the Supreme Court therefore adjourned the appeal to 23rd October, 2023 for judgment.
Chief Anthony Adeniyi, SAN, represented the Independent National Electoral Commission, Abdulwahab Mohammed, SAN, represented the All Progressives Congress, while M.Y. Abdullahi, SAN, represented the APC Governorship Candidate, Usman Ododo.
The Court of Appeal had, on August 18, 2023, held that the appeal argued by Adekunle Oladapo Otitoju on behalf of Senator Adeyemi was completely bereft of merit.
In a unanimous judgment of a 3-man panel of Justices of the Court, Adeyemi was said to have failed woefully to establish all grievous criminal allegations made against the conduct of the primary election by APC and its leaders.
Justice Mohammed Lawal Shuaib who delivered the lead judgment resolved all the three issues in dispute against Adeyemi.
Justice Shuaib said that the allegations of manipulations and falsifications of the primary election results made by Adeyemi, being criminal in nature, ought to have been proved beyond reasonable doubt as required by law.
He also dismissed another allegation by the Appellant that he was denied fair hearing by the Appeal Committee of the APC based on his petition against the alleged unlawful conduct of the primary election.
Justice Shuaib said that the issue of denial of fair hearing was not raised in his originating summons at the Federal High Court, hence, could not be raised as a fresh issue at the Court of Appeal.
In the absence of cogent and verifiable evidence on the part of Adeyemi, the Court of Appeal held that his allegations remained mere assertions that could not enjoy any probative value.
The Court of Appeal upheld the judgment of Justice James Omotosho of the Federal High Court in Abuja delivered on July 12, which had held that Adeyemi did not prove his allegations that Ododo was not lawfully nominated by the APC.
Senator Adeyemi had, therefore, sought an order of the Supreme Court, setting aside the judgments of the lower courts, allowing his appeal and granting all the reliefs sought in his originating summons.
"Since their Lordships made a categorical finding of facts that the Appellant's case, simpliciter, is that the primary election in issue was not conducted in accordance with the law, the duty to prove the contrary lies with the Respondents who asserted positively that the said primary election was conducted in accordance with the law.
"With profound humility to our noble Lords of the Honourable Court below, their Lordships misapprehended where lies the burden of proof in the case at hand. Hence their Lordships came to a wrong conclusion in law and equity," he argued.
Reps Deputy Minority Whips 9th Assembly, Adesegun Adekoya donates Five Transformers, Sinks 11 Borehole in Ijebu East, North, Ogun Waterside areas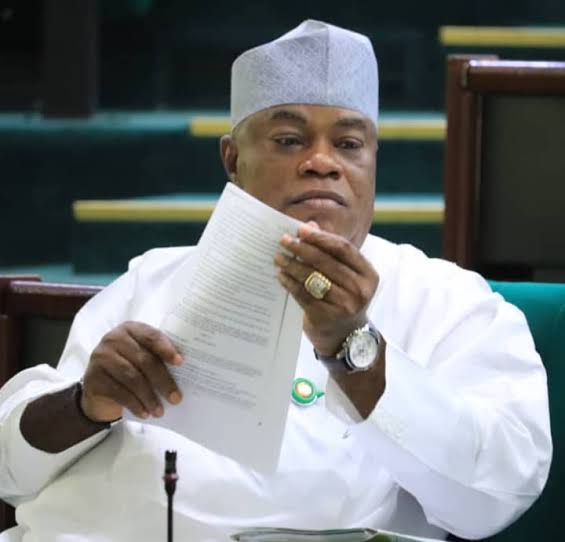 Reps Deputy Minority Whips 9th Assembly, Adesegun Adekoya donates Five Transformers, Sinks 11 Borehole in Ijebu East, North, Ogun Waterside areas
…rural electrification of 5 transformers and installation
….. 11 Borehole successfully sunk for the benefits of the dwellers
Solanke Ayomideji Taiwo
The Deputy Minority Whips, House of Representatives, 9th Assembly, Rt. Hon. Adesegun Abdel—Majid Adekoya has donated five 500KVA transformers to Ijebu East, Ijebu North and Ogun Waterside area of Ogun state.
He equally energized it for them after donation.
He successfully sunk total number of 11 borehole within the last two weeks throughout the Federal Constituency namely Ilaporu, Ifakanpo, Oru, Lugbedu, Ago-Iwoye Old Garage, Agbodo, Ijebu-Igbo, Olojumeta, Ogun Waterside, Ogbere Township, Oko-Makun, Imobi, Oki-Igbode, Imobi, J4-Inside, Aba-Paanu Village, Mamu respectively.
According to our source, The Protection crew are to test the Transformers at AKO Farm Settlement, ISAMURO, Oke -OGBE on Thursday 28th of September while the installation will come up alongside the meter on Monday, October 1st, 2023.
The 9th Assembly Deputy Minority Whips, Rt. Hon. Adesegun Abdel-Majid Adekoya is not the current member of house of representative but he continued his legacy projects despite not winning the February 25th election.
Below are the lists of ongoing projects:
• On-going project is the Odoye, Oke-Ogbe, Orule-Isamuro, Agric Farm Settlement and Ako-Orule Rural Electrification/Transformers to be Energized soon by Rt. Hon Adesegun Abdel—Majid Adekoya.
• Works has commenced on Abobi (Oyininkoro Area) 500KVA Transformer project, Agosec Area Transformer will be installed and Energize between now and Thursday, 28th of September, 2023.
• Ongoing Projects Facilitated new Ibipe Community Primary School, Ago-Iwoye opened for fresh pupils On-going Professor Onabamiro Road Concrete Drainage, Shalla-Ereke Rural Road Surface Dressing Project, Fencing of the Atikori Comprehensive Health Centre, Ijebu-Igbo, Supply and Installation of #50M worth Specialise Diagnostic Equipments to Ago-Iwoye Hospital, Comprehensive Reconstruction / Rehabilitation of Ago-Iwoye Secondary School Library.
• On-going Construction of Concrete Drainage at Depolu Tuntun Alaye Junction, Ojowo, ljebu-lgbo, Facilitated by Rt. Hon. Abdel-Majid Adesegun Adekoya (ATTACKER) 2023 ZIP.
Coup In Africa: Buratai, An Unsung Hero By Femi Oyewale (Opinion)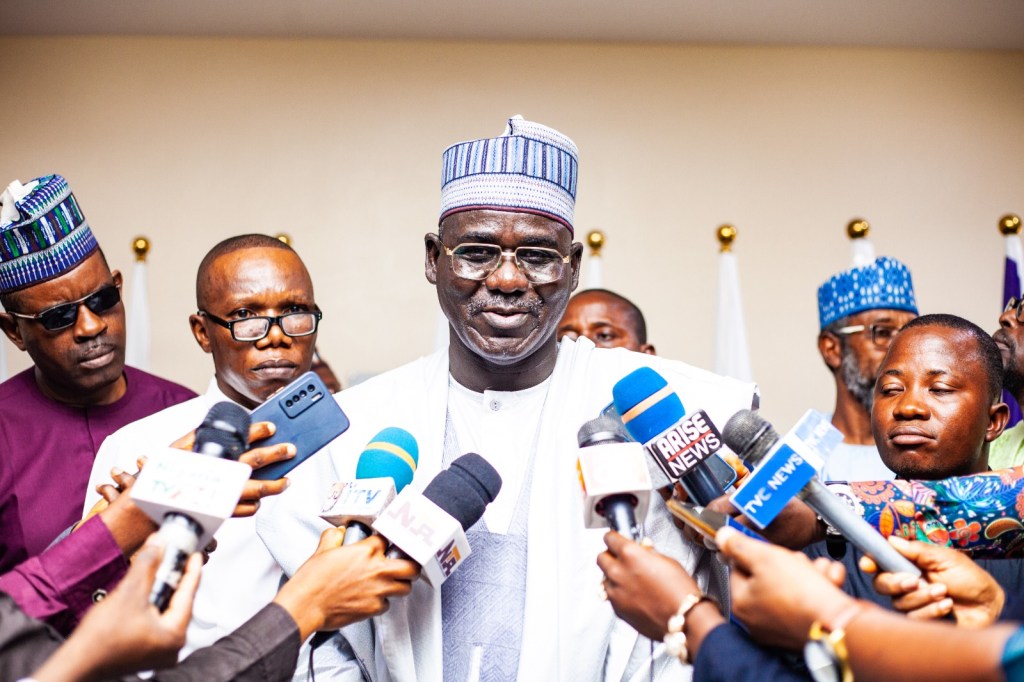 Coup In Africa: Buratai, An Unsung Hero By Femi Oyewale (Opinion)
Sahara Weekly Reports That Of a truth, a prophet is not without honour except in his hometown. Against the backdrop of recent military coups in West and Central Africa, Nigeria is enjoying relative peace because the present crop of Nigerian army are thoroughbred professionals who understand the code of ethics and the constitution.
This assertion was confirmed when more recently, the current Chief of Army Staff, Lieutenant General Taoreed Lagbaja, declared that the Nigerian military would always defend the nation's democracy at all costs using every constitutional means.
Interestingly, the foundation for this relative peace Nigerians are enjoying against any notion of coup plotting from the military was solidified by the former Chief of Army Staff and ex-Nigerian Ambassador to Benin Republic, Lt. Gen. Tukur Buratai (rtd) who with dedication and adherence to military professionalism built a Nigerian Military that is thoroughbred professional and can be a force to be reckoned with globally.
Like him or hate him, he is one of the finest pure-bred military brass in the history of the Nigerian Military ( A visit to the military HQ would attest to this)
His mission to make the Nigerian Military apolitical began in 2016 at a time when the duly elected president of Nigeria was battling with severe health issues and there were rumors of a coup d'etat, unlike a greedy General who is tempted by all and sundry, he read the riot act to his officers maintaining that their primary role and mission is safeguarding the constitution and entity called Nigeria.
According to the report by Vanguard Newspaper in 2016, in an obvious step to put to check the rumoured coup threat, Buratai summoned all Principal Staff Officers (PSOs) and General Officers Commanding (GOCs) of the Nigerian Army to an emergency meeting.
The meeting was called to strategize toward preventing any such incidents and other security challenges in the country.
https://guardian.ng/news/coas-meets-principal-officers-over-coup-threat/
Also, in 2017, He put in place several measures to nip in the bud any attempt by army officers to disrupt the democratic process in Nigeria by coup. This he even disclosed to the former vice-president of Nigeria, Prof., Yemi Osinbajo. He told his men that he had all the security checks through which he monitored all these attempts by politicians to lure them into such a dangerous venture. He proffered a way out for them, resign voluntarily and join politics.
Read More
https://www.premiumtimesng.com/news/231436-stay-off-politics-army-chief-buratai-warns-nigerian-soldiers-as-coup-rumours-spread.html?tztc=1
Furthermore, in 2020, Lt. Gen. Tukur Buratai warned newly promoted generals against plotting a coup to topple Nigeria's democratically elected government.
Speaking during the decoration of 39 newly promoted major generals, he warned that the Nigerian army would not tolerate any coup plot.
General Buratai disclosed that some army generals were being approached by politicians, adding that the generals were being watched.
"Democracy has come to stay. We will not tolerate any agent of destabilization. The years of military misadventure in politics have never carried us anywhere. It is over," he stated.
He added: "Do not hobnob with politicians. At this rank of two-star generals, do not lobby for appointment. If you want to lobby for an appointment, lobby the Chief of Army Staff and you can only do this through hard work, discipline, and loyalty.
"The crop of officers decorated will never be dragged into any interest that is contrary to the sustenance of democracy in our nation.
"All our eyes are on you. We know there are several moves to get your attention. You must make sure that whatever you are doing, and when some persons approach you, you must act within the confines of the constitution."
One salient strategy adopted by Lt Gen Buratai Rtd was the continuous engagement of the officers and soldiers all the year round with series of exercises and drills. There was never a dull moment in the Nigerian Army during his tenure in office as COAS.
He was once asked why all these exercise CROCODILE SMILE, PYTHON DANCE, HARBIN KUNAMA, SAHEL SANITY etc?
General Buratai smiled and said " you see, an idle mind is a devil's workshop. We must continually keep our troops engaged professionally. Essentially these are all training exercises to ensure the troops remain professional. It is equally a strategy to ensure that they maintain focus on their constitutional roles and not to be distracted by anti-democratic forces to derail the national democratic political order. My insistence on these exercises achieved 2 things. First; high professional standard through regular training and secondly; preservation of democracy."
Those close to General Buratai would attest to it that he is an extremely intelligent officer who is not governed by greed or lust for positions. Rather, he is a man on a mission with a vision, a line crosser, and a barrier breaker. Read The Legends Of Buratai and you will have a peep into his kind of person.
Did he foresee the series of military coups that would sweep out civilian administrations and put the West and Central African regions on edge? An experienced Army general is like a prophet who gives prophetic warnings about security issues within and around the world. Truth, be told, The former Chief of Army Staff, Lt. General TY Buratai Rtd is one of the most seasoned army intelligence General the country has ever produced.
This is not unconnected to his timely report weeks before the series of coups plaguing the African region when he declared that it was high time African governments should classify military Coup D'etat as organized crime. His report came in handy.
Speaking at an International conference on 'Organized Crimes Network as Emerging Threats to National Security', at the Nigerian Army Resource Centre, Abuja, the former Ambassador to Benin Republic said "Coups should also be identified and termed as organized crime. That is why I am happy that President Bola Tinubu emphasized to African leaders, the need to checkmate incidences of coups at the last meeting of African leaders.
"They (military) can have many ways to influence the government to make sure that security role is played appropriately and also allow the democrats, the civilians, to perform their roles properly.
"The best way is for the military to remain within the constitutional bounds and also encourage the civil administration to do their best to solve the governance challenges or the developmental challenges of our country.
"It is by doing so that everybody playing his role, the democrats doing their own properly, the politicians, the military, the populace performing their own roles properly. The politicians and the military should try to avoid being influenced externally to disrupt the democratic process in the country.
Continuing Buratai said, "With Nigeria currently grappling with many emerging threats, the conference holds particular significance for the Bola Tinubu government, providing an opportunity to examine successful initiatives implemented elsewhere and adapt them to the local context.
"Organized crime refers to a complex network of individuals or groups engaging in unlawful activities, often with a well-defined hierarchy and operating in a systematic manner to achieve their objectives. They engage in violence, corruption or related activities in order to obtain, directly or indirectly, a financial or material benefit.
"The causes of organized crime in the Sahel, particularly in Nigeria, are undoubtedly multifaceted. One of the primary contributing factors is the existence of porous borders, which allows for the easy movement of criminals and illegal goods across national boundaries.
"Also, prolonged conflicts in countries like Somalia, DR Congo, Libya, Mali, Burkina Faso, and now Sudan have a direct impact on the rise of organized crimes. Additionally, the prevalence of poverty and unemployment within the region creates a desperate environment that can push individuals towards criminal activities as a means of survival.
Greed and the pursuit of personal gain contribute to the proliferation of criminal networks, as individuals are enticed by the potential financial rewards.
"Furthermore, the absence of effective law enforcement (police), weak deterrence mechanisms and weak governance structures, further enable criminal organizations to operate with impunity.
"The economic hardships resulting from the implementation of anti-contagion measures made some of the world's most vulnerable populations more susceptible to human trafficking and various forms of exploitation.
"The oil market experienced a dramatic collapse primarily caused by a decrease in demand. As a result, vessels transporting oil cargo became exposed to the risk of piracy.
"In Nigeria, organized crime has taken various forms, reflecting the country's socio-economic challenges and political landscape.
https://www.vanguardngr.com/2023/07/coups-should-be-seen-as-organized-crime-buratai/
A very close ally of General Buratai once told me that despite the fact that he is no longer the incumbent chief of Army Staff in Nigeria, He still keeps abreast of every security issue globally, especially African continent. In fact, he is considered an encyclopedia when it comes to security issues and is well-versed in both theoretical and practical affairs as it relates to safety and security. If you want to have a peep into some of his achievements as the COAS, read:
Buratai's Achievements As Nigerian Army Chief of Staff