Olóládé Series – A Homage to Nollywood TV Classics.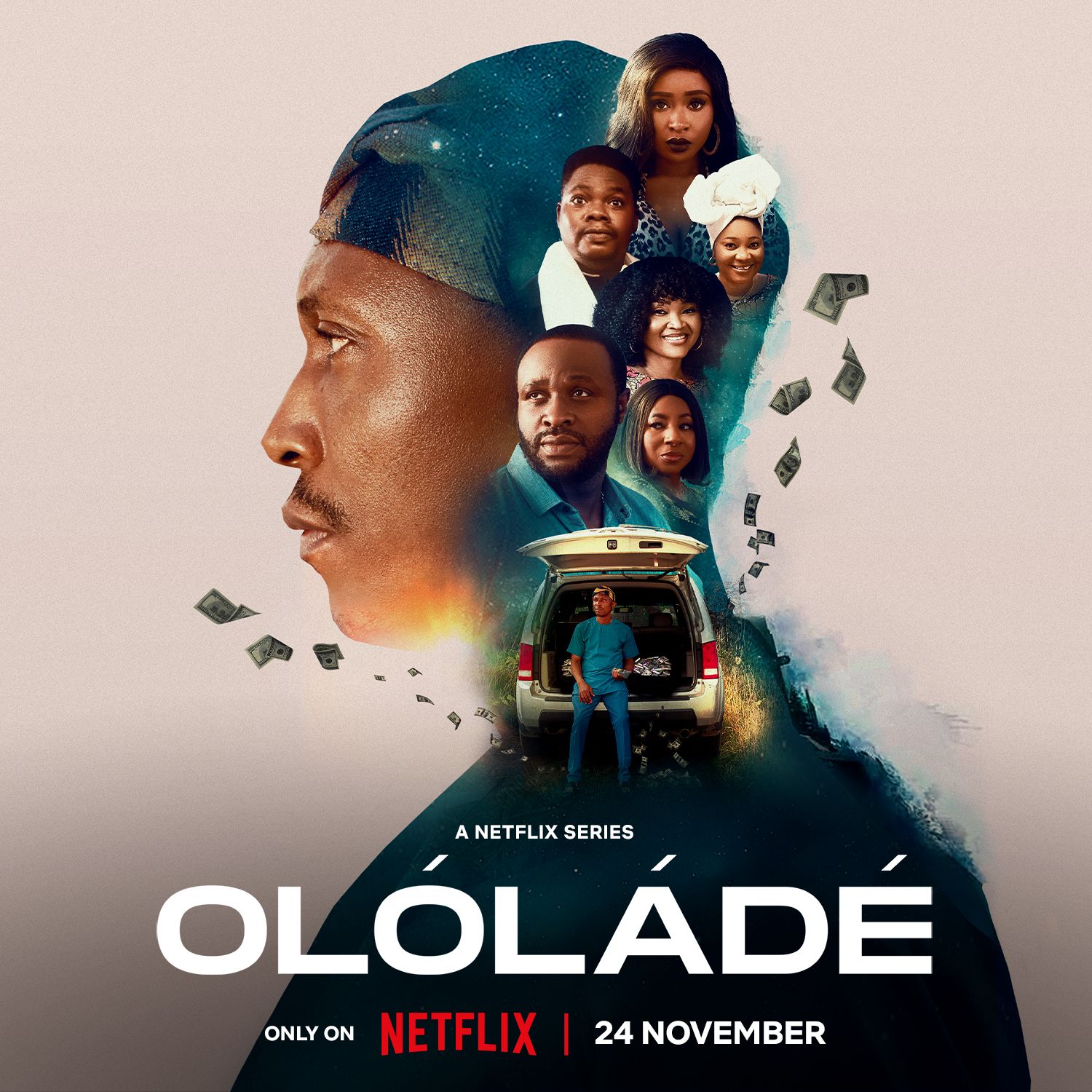 Olóládé Series – A Homage to Nollywood TV Classics.
Sahara Weekly Reports That The Following the announcement of Olóládé, a Netflix original series scheduled for release on November 24th, more details have emerged about the widely anticipated production.
Netflix recently added the title with a synopsis that reads – "Two friends suddenly become rich in unexpected ways. It seems too good to be true – until they get entangled in a deadly money laundering scheme."
The series is produced by TNC Africa, a trailblazing production company founded in 2021, with a bold mission of telling original African stories through TV series. Olawale Adetula, co-founder and CEO of the company, describes Olóládé as a homage to Nollywood TV classics. He adds, "We are a tech and data-enabled company and our research shows growing demand for content similar to what many of us grew up watching – pure TV drama with no frills. We believe that a good, well-told story will find a home with anyone regardless of their location or language. Our hope is that Olóládé will further increase the demand for and ultimately lead to the production of more premium original content produced in Nigeria's indigenous languages."
On a similar note, the series director, Adeniyi Joseph Omobulejo popularly known as TAJ, said "When you watch Olóládé, you will feel a lot of nostalgia. It's good storytelling at its core. You can expect to see relatable, well-developed, characters and drama unfolding, which for me, is what good storytelling should be."
Olóládé boasts of an impressive cast, bringing together seasoned industry titans and emerging talents. The lineup includes Kunle Idowu popularly known as Frank Donga (Hakkunde), Femi Adebayo known for his most recent Netflix sensation, 'Jagun Jagun', Mercy Aigbe, (Omo Ghetto-The Saga), Mide Martins (Onitemi), Debby Felix, Adebowale Adedayo a.k.a Mr Macaroni, Liz Da-Silva (Alakada: Reloaded), Jaiye Kuti (Mofe Ni Mofe) and Damilola Oni. The cast also includes relatively new entrants, Oluwatobi Olubiyi also known as Oli Ekun and Olanrewaju Ayanwale.
TNC Africa is fast becoming a driving force in transforming the narrative landscape of the Nigerian and African film industry. Devoted to portraying the richness and diversity of the continent, the company has already left a mark with two critically acclaimed shows—Little Black Book and My Name Is A-zed. Both shows got prestigious nominations in the Best TV Series and Best Writing categories at the 2022 Africa Magic Viewers Choice Awards, solidifying TNC Africa's commitment to excellence.
As "Olóládé" prepares to make its debut on Netflix come November 24, viewers can anticipate a captivating journey into the heart of Nollywood, a celebration of timeless storytelling, and a testament to the richness of African narratives.
GBEDU ON THE MOVE RECOGNIZED BY NISMCAA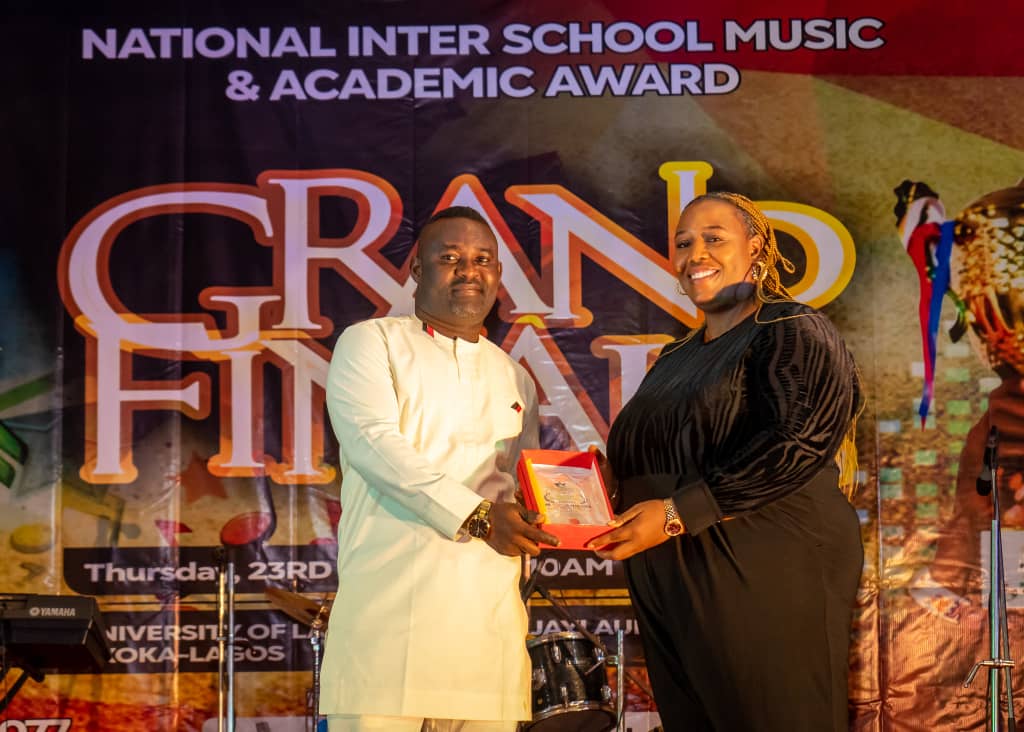 GBEDU ON THE MOVE RECOGNIZED BY NISMCAA
Africa Independent Television(AIT) "Gbedu on the move" was awarded, for his influence in the Nigerian music industry, during the National Inter School Music Competition and Academic Award (NISMCAA) on the 23rd of November 2023.
The show which is anchored by the duo Olarenwaju Owoseni and Oyindamola Bakry, was selected as the recipient of the youth inspiration award. The show has been recognized for his ability to motivate, and empower young adults, by giving them a platform to showcase their talents.
The award was presented to Mr. Olumide Akinsanya, popularly called Olu AIT in the entertainment industry. Olumide is the producer of gbedu on the move, one of the longest entertainment show on aitnetwork. Since he took over the show, it has grown to become the most watched, loves and most inspiring program on AIT. He is said to have managed many talents like – The famous Oshadipe twins of Sale Adenuga, The gospel music star and kabi-osi crooner, Psalm Ebube, and many more.
Earlier, while receiving the award, Olumide dedicated the award to the late founder of DAAR communication PLC, Raymond Aleogho Dokpesi.
I Go Save showcases, Eulogies mother during Live show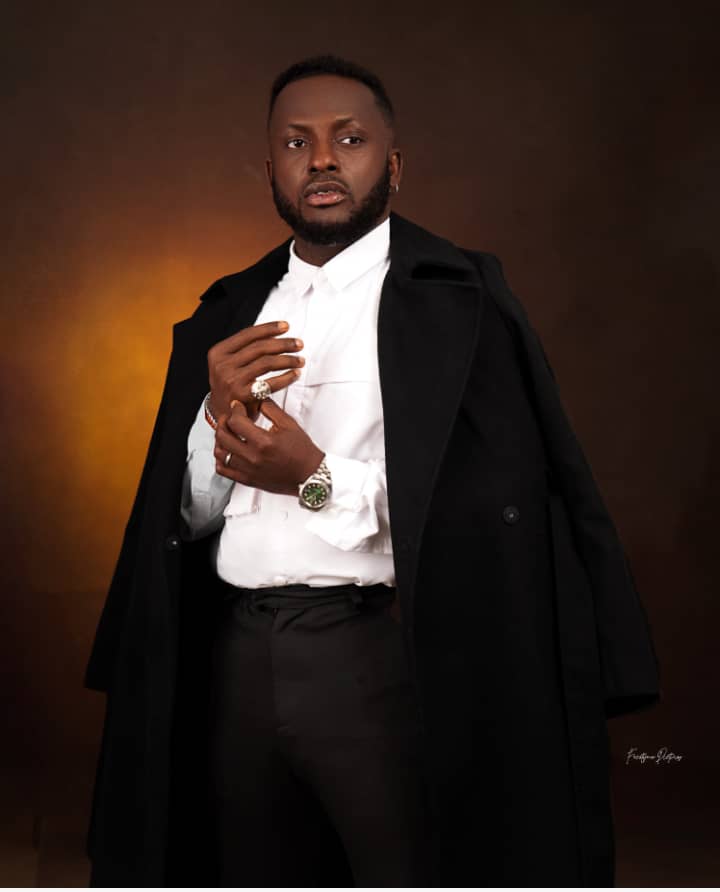 I Go Save showcases, Eulogies mother during Live show
Popular comedian I go Save surprised Nigerians at his recently held I Go Save unusual show in Warri Delta state, the humour merchant introduced his mother for the first time to his audience.
While Eulogizing  his mum, popular Comedian I go save went emotional and cried on stage as he described his mum as the Pillar behind his success story in the industry, praising how his mother trained him and his siblings ensuring they are all graduates.
The now viral video is making a lot of mothers to be happy with I Go save and they even tagged him as The son of the year.
Sexy Actress, Akinola Adeshewa To Premiere New Movie, "Mimisola" In December 14th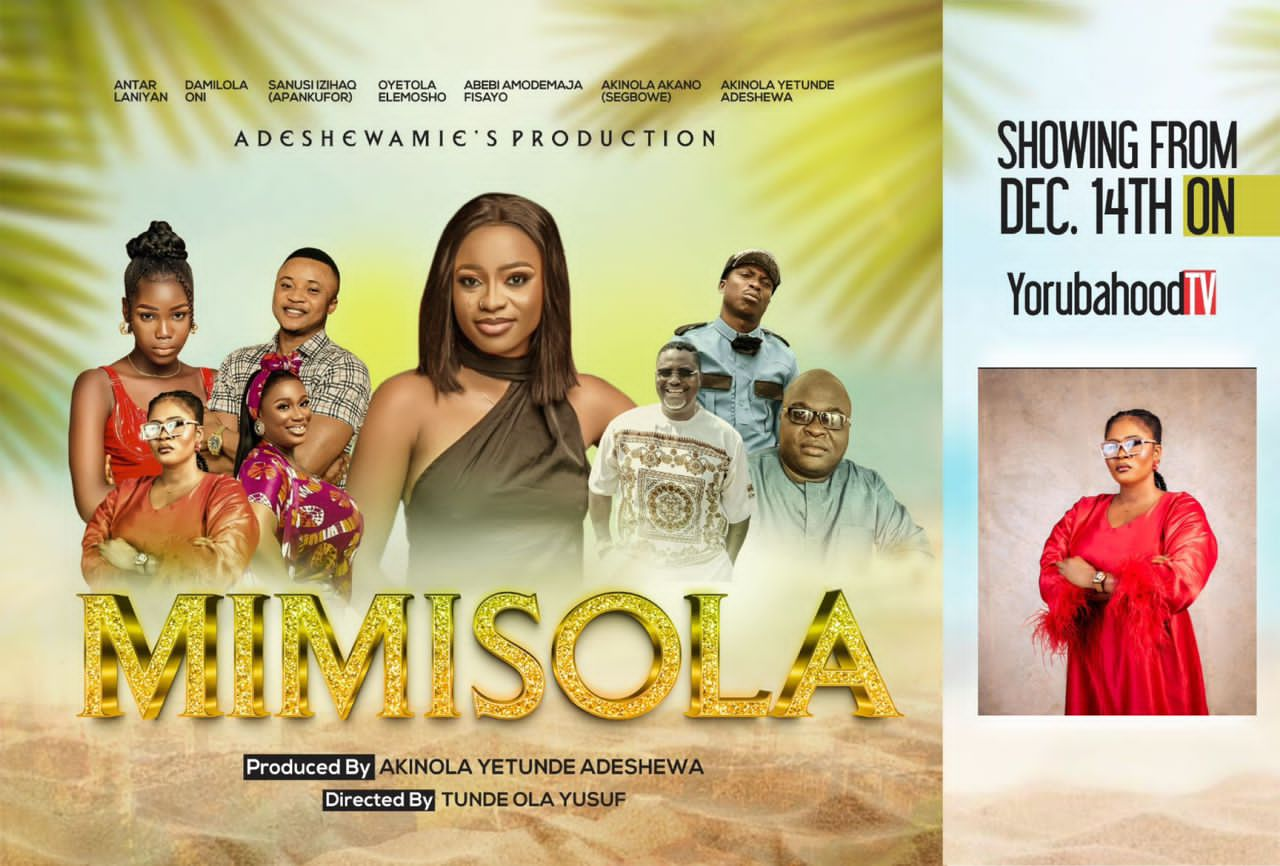 Sexy Actress, Akinola Adeshewa To Premiere New Movie, "Mimisola" In December 14th
For those of you clamouring for another fantastic movie from the stable of pretty Nollywood Actress, Akinola Yetunde Adeshewa, here is the good news you can't afford to miss as the screen diva is set to release a yet another blockbuster titled Mimisola.
It's a story of a young lady who has passion for education but lost her parents. Along the line, she met with a family that offers to sponsor her education and shelters, she moves into their abode and also helps the family in taking care of their only daughter in return. Unknown to her, the head of the family is a paedophile, he was abusing her sexually and trying to distract his wife with the help of their pastor, their only daughter was suspecting due to what she sees at times.
Later on, the lady got tired and started avoiding the man which later leads to his death. She's the prime suspect because she was alone with the man in the house when the incident happened. On this faithful day, an unexpected occurrence occurred in the house which makes Mimisola a must watch movie.
The lovely movie is produced by Akinola Yetunde Adeshewa while Tunde Ola Yusuf directed it. Mimisola features great actors like Antar Laniyan, Damilola Oni, Sanusi izihaq (Apankufor), Oyetola Elemosho, Abebi Amodemaja Fisayo, Akinola Akano (Segbowe), Akinola Yetunde Adeshewa and many more. The movie will be premiered on the stable of Yorubahood YouTube channel come December 14th 2023. Watch out!